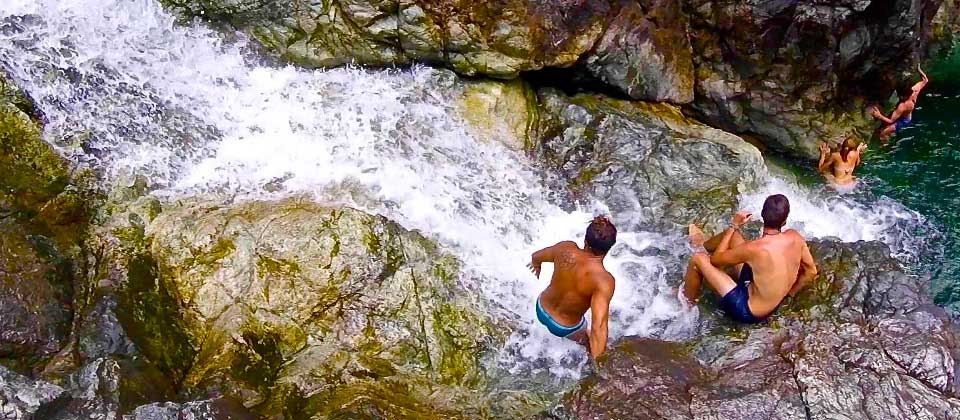 Published on 3 April, 2017.
---
2017 was United Nations' International Year of Sustainable Tourism for Development. Nature tourism, ecotourism and adventure tourism are key components in the context of Cuba's current strategy of sustainable tourism for development – and they are at the heart of the Baracoa region.
One biosphere reserve, one national park, several protected areas
Indeed, Baracoa is Cuba's best-kept secret among its tourism destinations. Tropical rain forests, crystal-clear rivers and unblemished beaches enrich the experiences of those who visit us. Protection of the environment in Baracoa is best shown by its integrated approaches to protected areas management. Among such areas, a highlight is Alexander Humboldt National Park, declared a World Heritage Site by UNESCO in 2001. Humboldt Park lies within the Cuchillas del Toa Biosphere Reserve, with the highest levels of biodiversity and endemism in the insular Caribbean.
Other protected areas in Baracoa include:
Cuban environmental institutions work closely with the communities that live nearby or within the protected areas to implement and consolidate sustainable conservation practices, in ever growing harmony with the environment.
Our own sustainability practices at Villa Paradiso
At Villa Paradiso, we support our guests' maximum and sustainable discovery & enjoyment of our region's natural wonders and cultural riches through information and awareness. Our own on-site practices as a travellers' accommodation align with sustainability in a number of ways. Here are a few examples:
A very large proportion of our edible inputs are bought from small local producers, including organically grown fruit and vegetables.
A very small proportion of our edible and other inputs are industrially packaged. Thus we reduce the amount of plastic, crystal or metal waste.
Our waste handling practices include thorough reutilization of organic kitchen garbage as garden fertilizer, or to feed animals raised by families in the neighbourhood.
We refer our guests to small local service providers, such as bicycle rentals for those who enjoy cyclotourism, for which the Baracoa region is remarkably suited. Or the little restaurants run by peasant families who offer traditional meals in the natural areas visited.
We sensitize our visitors around Cuban history and cultural heritage, and promote their participation in local cultural activities and events, fostering direct contact with Baracoan culture and crafts people, artists and the people in general.
Our own garden's fresh, organic produce, including plantains, avocados, herbs and moringa are offered in the meals we prepare for our guests. With a view to the future, we're also growing other fruit trees & plants such as cashew, passion fruit, orange, guava, lime, malanga and soursop.
Villa Paradiso's location and the renovation and construction works we've carried allow us to make the most of the sea breeze to keep common areas as well as bedrooms well ventilated and fresh, reducing to a minimum the need to use air conditioning.
Did you know?
In 2016 the World Wide Fund for Nature (WWF) identified Cuba again as the top country in the planet in terms of sustainable development.
Enjoy (and share!) our video to mark 2017 – International Year of Sustainable Tourism for Development:
---
Baracoa, Sustainable Tourism, Villa Paradiso
Tags: Adventure Tourism, Beaches, Culture, Ecology, Forests, Nature Tourism, Rivers