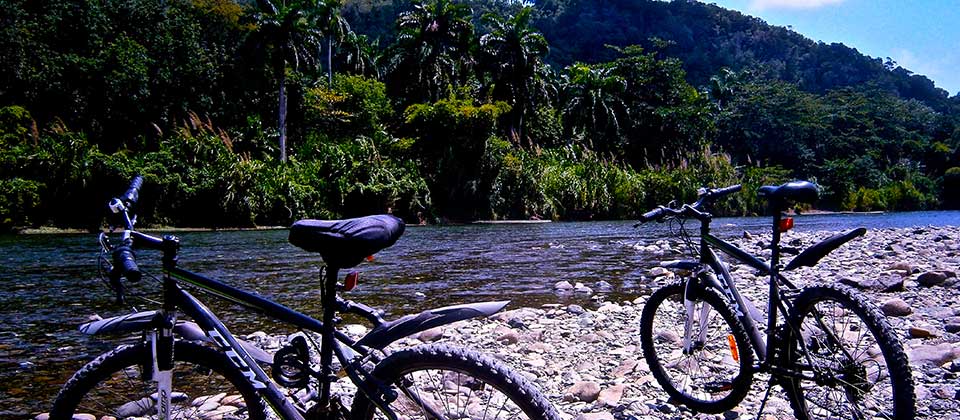 Published on 14 April, 2017.
---
Cyclotourism in Baracoa is a pleasant activity for everybody. It doesn't matter whether you are a great sports person or just a regular individual (like ourselves!) – the region offers bicycle rides for all types of people.
Do you want to reach the River Duaba Waterfalls or the base of Mount El Yunque? Would you like to enjoy a full day in Maguana Beach? Maybe explore La Cueva del Cacique archaeological site and then enjoy Cajuajo Beach? Perhaps reach the Yumurí Canyon and spend the afternoon in El Manglito Beach?
Those are only four cycling excursions among several others – four days exploring some of the beauties of this idyllic region.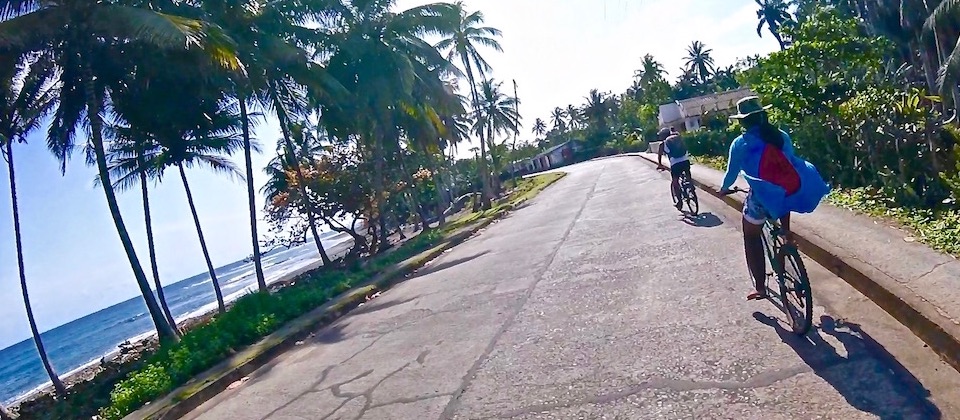 To bring or not to bring your own bike to Baracoa?
You don't have to bring your own bike – though some people have done it and they didn't regret it! Here at our casa you can park your bike safely, just as did An Adventurous Girl, an amazing British cyclist and blogger who stayed at Villa Paradiso during her recent Baracoa visit.
If you don't bring your own bicycle, we will be happy to refer you to an excellent local bicycle rental business (more details below).
To make your cycling explorations in the region easier, Villa Paradiso recently had two cycling maps custom made for us. We offer them as courtesy to our guests! Some of our visitors have used the maps and were quite happy with them!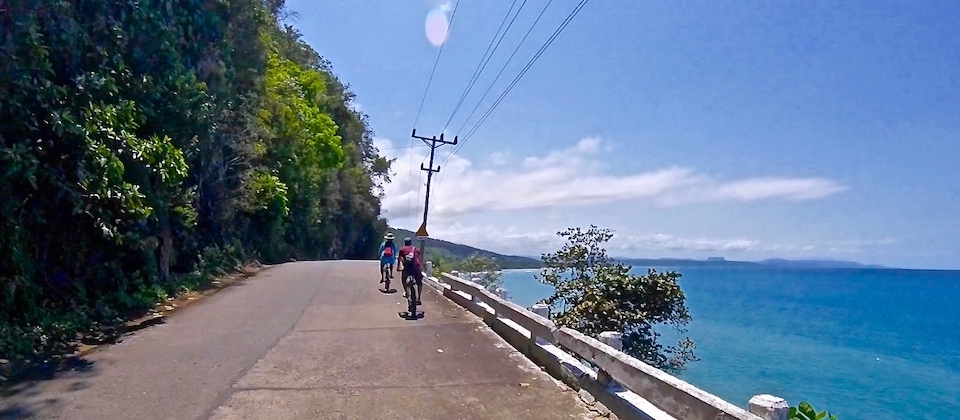 Deep rural cycling – the best way to explore these lands
Baracoa is also great for deep rural cycling experiences along dirt roads crossed by little water streams and flanked by cocoa, coffee and coconut farms.
In the region you'll see fruit trees bearing papaya, guava, mango, cashews… and the beautiful royal palm – Cuba's national tree.
Talking about fruit – you will need energy for the road. And water. In Eastern Cuba you'll find roadside stalls selling guarapo (freshly pressed sugar cane juice), bread with guava jam, cheese… and the typical Baracoa cucuruchos and bacanes, delicious traditional snacks unique to these lands.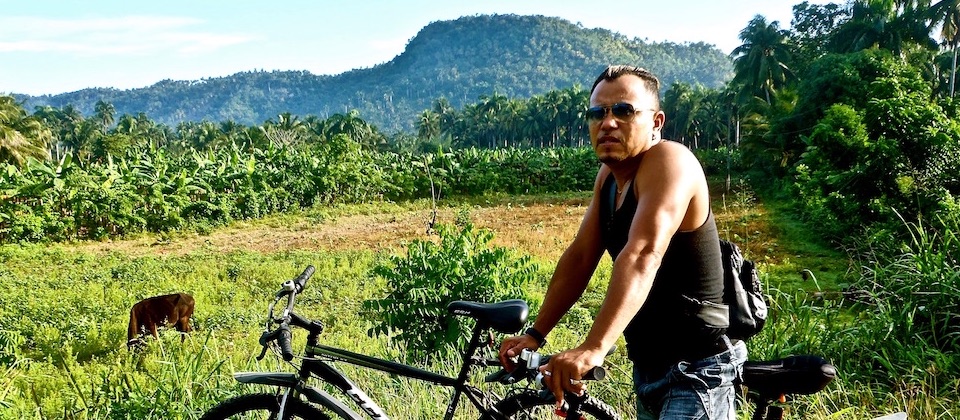 Meet the joyful, talkative Baracoan folk
On both sides of the road you'll come across modest & joyous rural homes. Folks of all ages will greet you – and you can ask them about the area. Baracoan people are warm, welcoming, talkative, friendly… A "¡Buenos días!" on your part is enough to get the conversation going.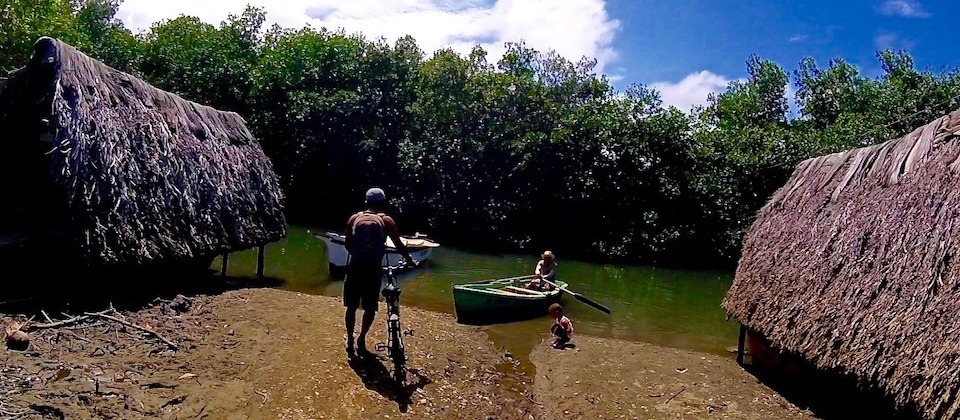 Our guests come back to Villa Paradiso after a cycling day showing signs of a healthy tiredness – and satisfaction after their lived experience. If you decide to go for one (or various) of these cycling outings, you can be sure you'll sleep with a big smile on your face!
Practical information – and budget tips!
Depending on the excursion of your choice, you will ride on different types of roads. From paved roads in good condition, to damaged yet doable stretches, to red dirt roads when you go for a deep rural cycling ride.
Across the region there are "poncheras" – small bicycle workshops for repairs and air for your tires.
Our cycling maps indicate where to find repairs/air workshops; spots to buy a snack or drink a glass of guarapo to replenish your energies; small family restaurants; lookout points; convenience stores where you can buy bottled water, etc.
Budget tips: in Baracoa, renting a good bicycle for the day costs between 6 and 10 CUC. A glass of guarapo sells for 1 CUP (that is 1 peso in "national currency"; 25 CUP = 1 CUC). A piece of bread with guava jam o cheese = 5 CUP. A meal at a small family restaurant costs between 5 and 10 CUC, depending on what you order. Air for your tires = 1 CUP. A flat repair = 5 CUP per flat.
Villa Paradiso shouts out to Inspirit Cartographics, who created our custom cycling maps with great professionalism and lovely artistry. Villa Paradiso offers these maps as a courtesy to our guests.
---
Activities, Baracoa, Sustainable Tourism
Tags: Adventure Tourism, Beaches, Cyclotourism, Forests, Nature Tourism, Rivers