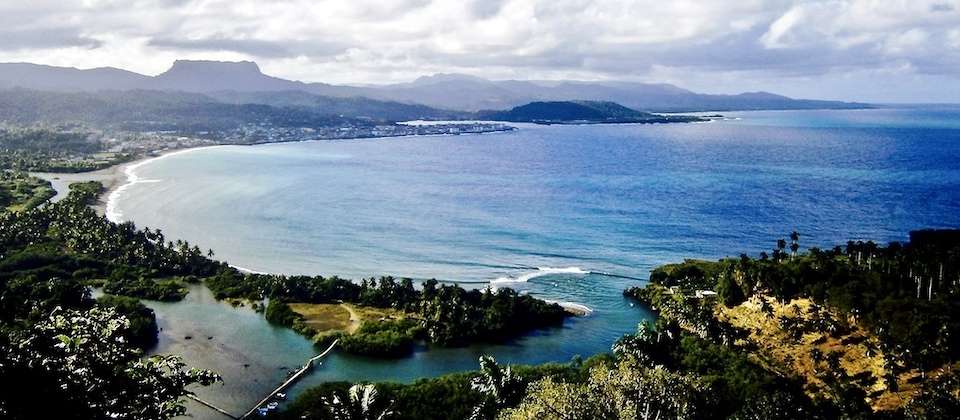 Published on 15 January, 2023.
---
What are the best things to do in Baracoa? How many days are necessary to cover the region's musts? Many travellers ask us these questions when they book their stay at our guesthouse. In this blog entry we offer you useful information so that you can plan a stay tailored to your tastes and interests.
We've had guests who stayed in Baracoa for 10 days and did not manage to explore all there is to discover. But we know very well that folks don't always have that much time, so we present you with different activity programs aligned on a range of themes: nature, beaches, hiking, adventure, agrotourism, culinary delights, cultural life, experiences for families with kids…
For each of the suggested activities, we have inserted a link taking you to a complete blog entry about such an activity. There you'll find more details, more pictures and practical information, including budgeting.
The Classic Stay in 4 days: The "Musts"
The following four activities are the essential things to do in Baracoa – those that nobody would want to miss. (It goes without saying that you can combine some of these activities with others included in the sections on beaches, agrotourism, advanced-level hiking, local culture, etc.)
Day 1: El Yunque and River Duaba's Waterfalls
El Yunque de Baracoa is an iconic and spectacular karst plateau. Engage a memorable hike to the summit, located 575 meters above sea level – it offers incredible views. You will be surrounded by a humid tropical flora full of local endemic species. With a good guide, this experience is rich in discoveries!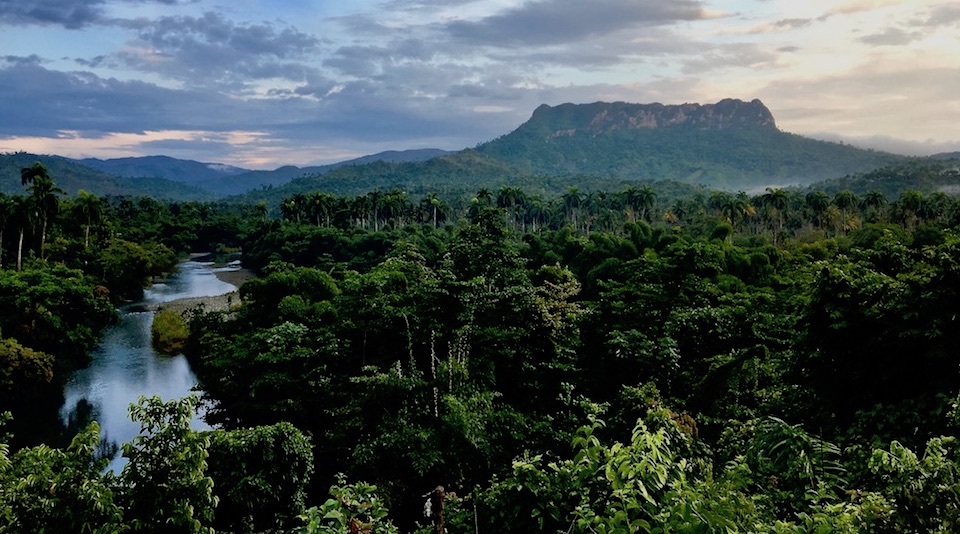 Secluded, pristine, and tremendously refreshing in the eastern Cuban heat, river Duaba's waterfalls are the perfect reward if you just climbed to the top of El Yunque. Whoever discovers these waterfalls never wants to leave the place. (Note for those who love swimming: at the foot of these waterfalls, the crystalline Duaba offers a wonderful natural pool of about 50 x 25 meters… yes: practically an Olympic-size pool!)
Day 2: The Yumuri Canyon
You will be flanked by 450 to 600 ft-high limestone cliffs embroidered with green forests. A cool, shady trail takes you along river Yumuri's emerald waters and exquisite natural pools. As you move deeper into the canyon, the rock formations change, as does the vegetation. Deep inside, the Belete waterfalls await the more advanced hikers (see below the section on intense hiking).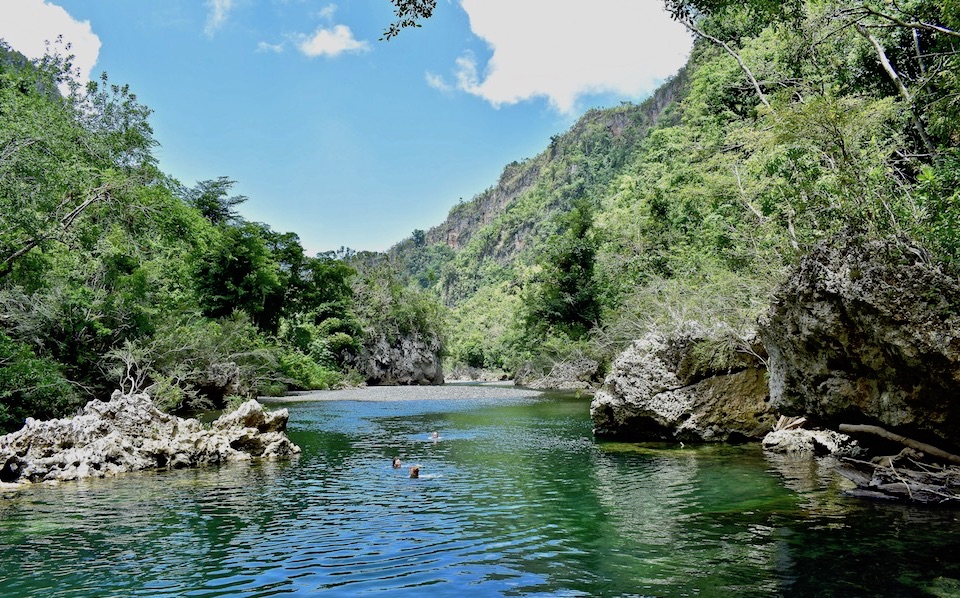 Note: after exploring the Yumuri Canyon, you can spend the afternoon at El Manglito beach (see the beaches section further down in this entry).
Day 3: Alexander Humboldt National Park
Delve into magnificent primary forests with significantly high levels of flora and fauna endemism at this UNESCO-listed World Natural Heritage Site. You will meet charismatic birds exclusive to Cuba such as the Cuban Trogon, Cuban Tody, Cuban Pygmy-Owl, Oriente Warbler… and one of the smallest frogs in the world: the Monte Iberia frog. All trails take you to rivers with lovely, cool natural pools.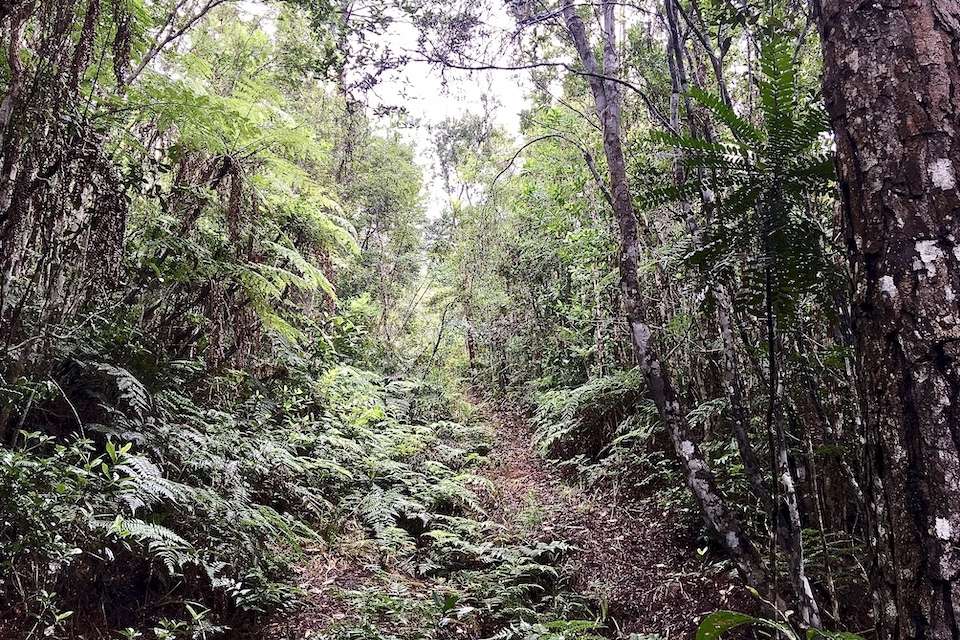 Note: After visiting the national park, you can spend the afternoon at Maguana beach or Mapurisí beach (check the beaches section a little later in this entry).
Day 4: Yara-Majayara Protected-Area
A walk along one of Baracoa's bays leads you to the bucolic community of Boca de Miel, with its floating bridge and the unmistakable silhouette of El Yunque on the horizon. Walk along the "Balcón Arqueológico" trail appreciating the flora and the sea from intriguing limestone galleries. Enjoy one of Cuba's most beautiful views from the Majayara viewpoint. And it all ends with a delicious meal in the restaurant of the former resident cook of Eliades Ochoa, member of the Buenavista Social Club.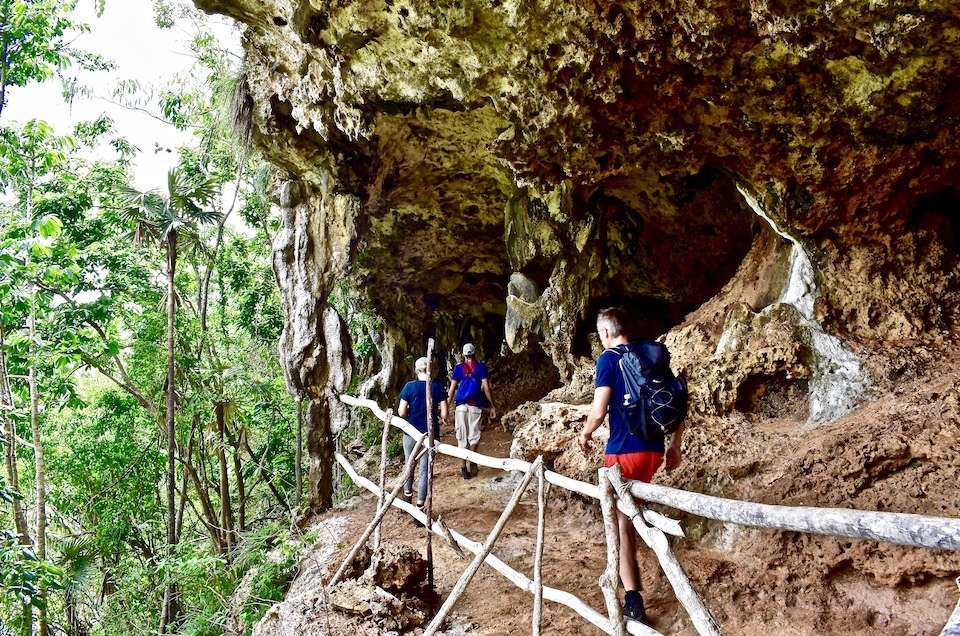 Off the Beaten Track: 3 More Days
If you like remote and/or off-the-beaten-path spots, if you like to discover places out of the ordinary itineraries, the following activities are for you.
Day 5: Pozo Azul and Punta de Maisi
Very few visitors make it to this place at the confines of the island – where Cuba begins, where the sun rises! A long, green path between karstic terraces populated by butterflies and birds leads you to a sinkhole with crystal-clear turquoise and emerald waters. After having enjoyed a delightful time there away from everything, you can visit the Punta de Maisi lighthouse, facing the Windward Passage…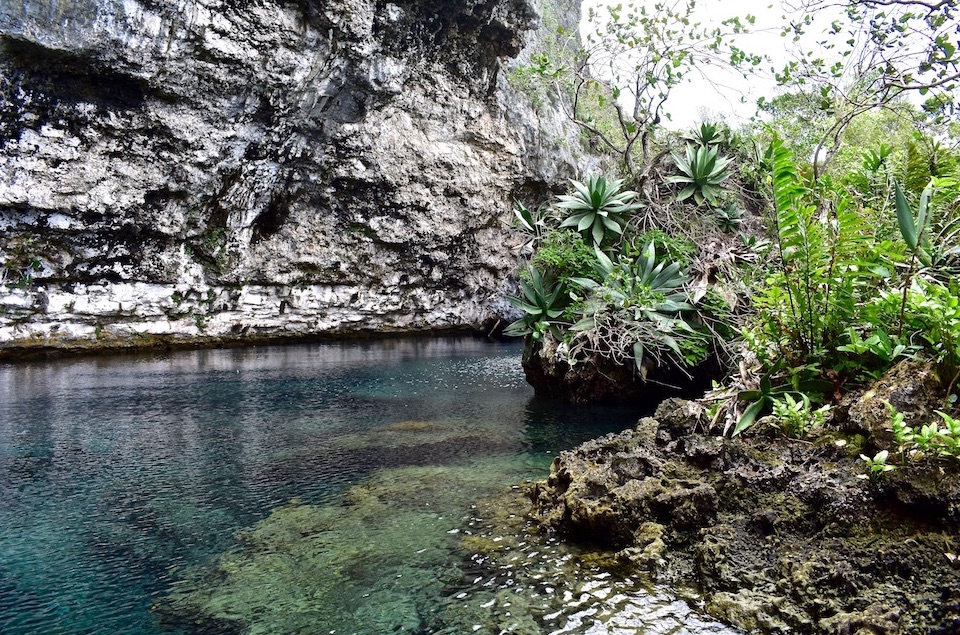 Day 6: In the Cuchillas del Toa Biosphere Reserve: El Eden
In the middle of the greenest mountains of the Cuban East, along the purest rivers and streams in the country… Jump on a 4 x 4 vehicle and admire the forests and views of the Vía Mulata, within the Cuchillas del Toa Biosphere Reserve, and visit one of the most beautiful permaculture family farms: El Eden. You can bathe in river Quibijan's cool waters and savor the organic products of the farm. End the day with a ride in a cayuca (rustic rowing boat) at the mouth of river Toa, Cuba's most voluminous.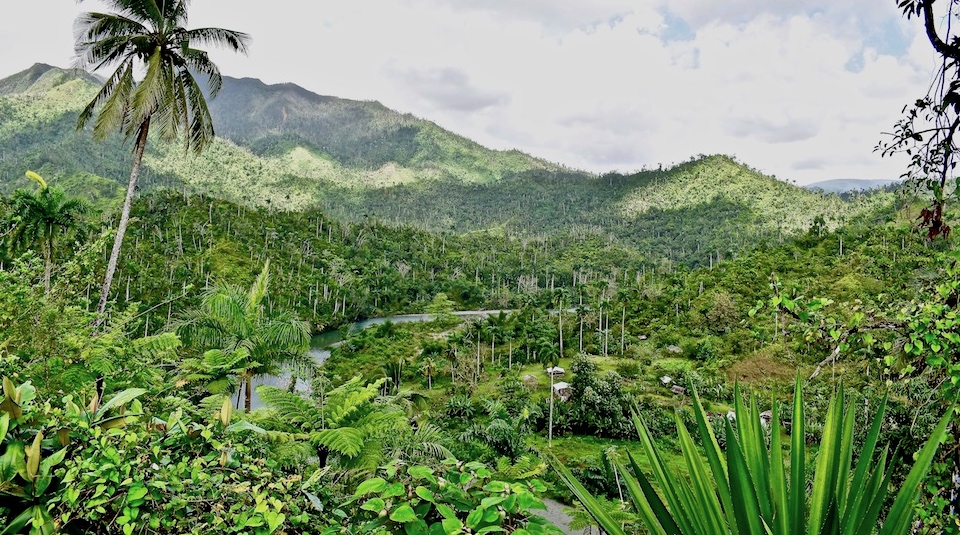 Day 7: River Las Minas
River Las Minas is the forgotten relative of Baracoa's limpid rivers. Almost no travellers get to discover it. Walk up the course of these cool waters between mountains, delve into one of the numerous ravines and discover the unique flora called "charrascal". And the excursion ends with a refreshing bath in one of the natural pools…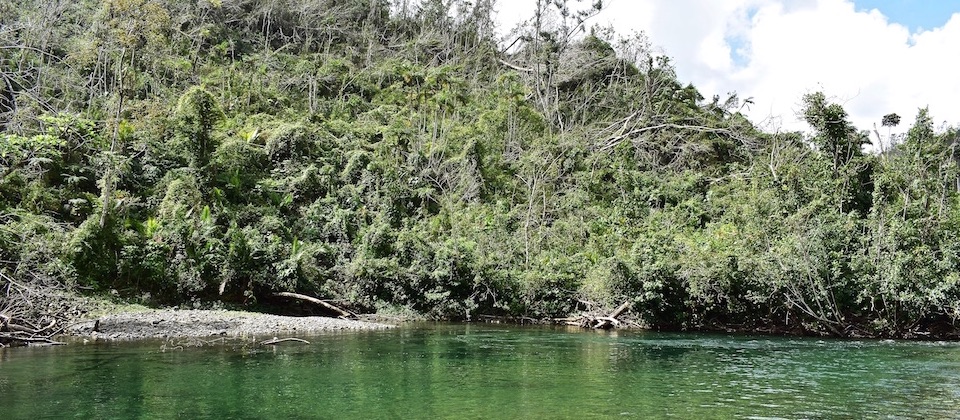 Beaches, Beaches, Beaches!
If beaches are your thing, here are the main ones in the Baracoa region. Three of them appear in the list of the best 10 beaches in Cuba in this article published by Condé Nast Traveler.
Maguana Beach
Maguana is considered by many to be the most beautiful in the region – and that's our opinion too! It features fine, light-coloured sands and waters in various shades of teal and turquoise. The beach is wide and long, with lively areas as well as more secluded and quieter areas, to satisfy all tastes. Indulge in fresh coconut water, cool cocktails, good seafood…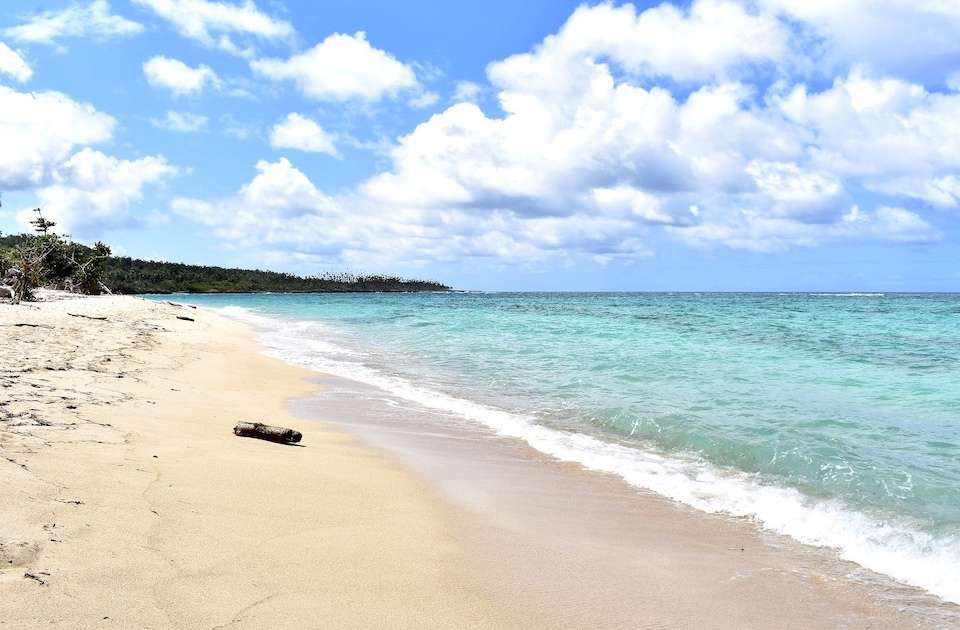 El Manglito Beach
A small fishing community with peaceful floating boats and shallow waters populated by colourful fish. You will be able to enjoy excellent fruit juices, cocktails and seafood at tables located on the sand itself – something quite rare in Cuba!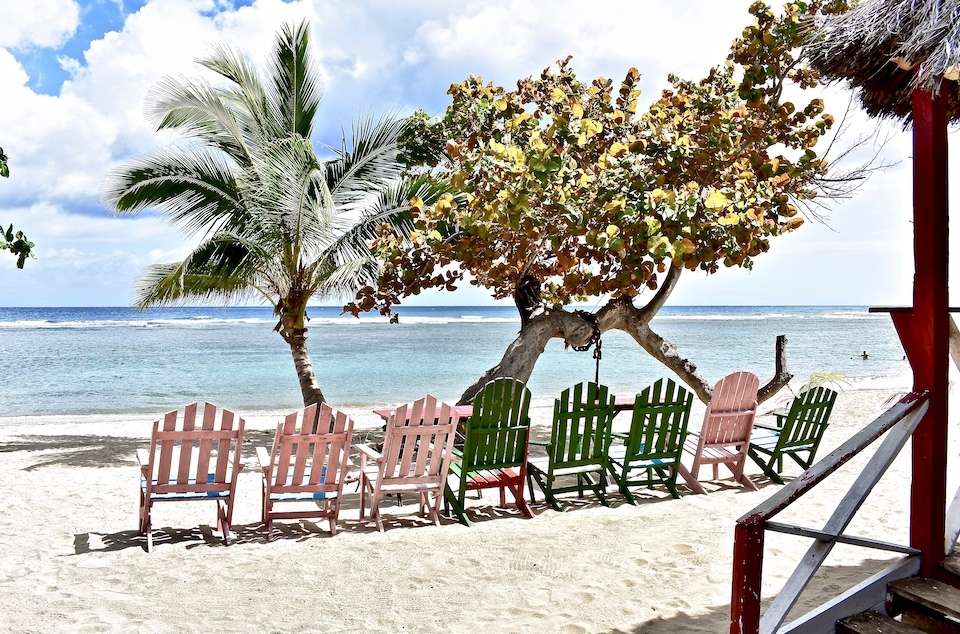 Cajuajo Beach
If you like wild beaches without infrastructure or services, Cajuajo is for you: beautiful caramel-colored sands facing the open sea… Settle on the fresh grass under the shade of leafy trees and request a delicious seafood lunch from one of the local families. Yes, you can get there cycling!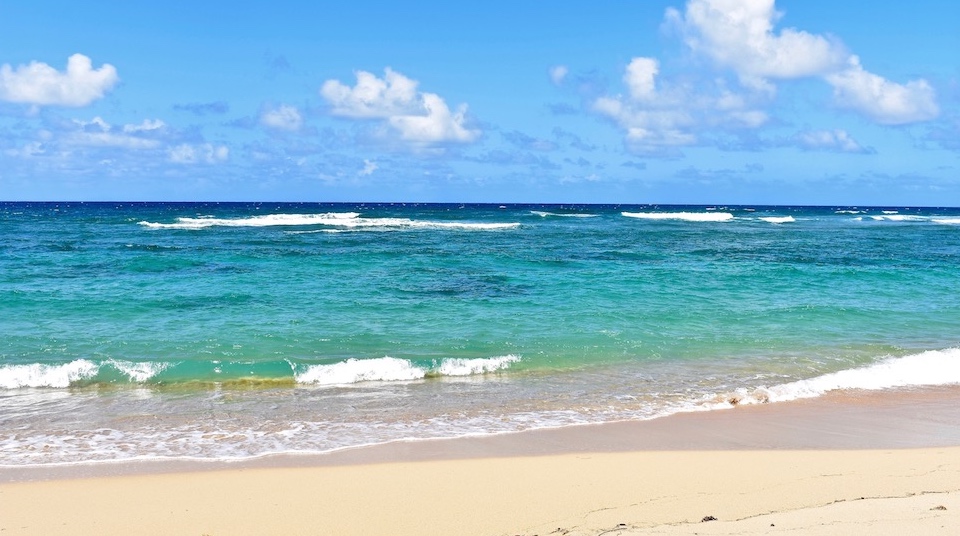 Mapurisi Beach
Mapurisi beach is unknown even to many Baracoa residents: few know how to get there. Protected by a long rock barrier, its waters are a serene reflection of the blue sky. Only one or two houses border it: serenity assured!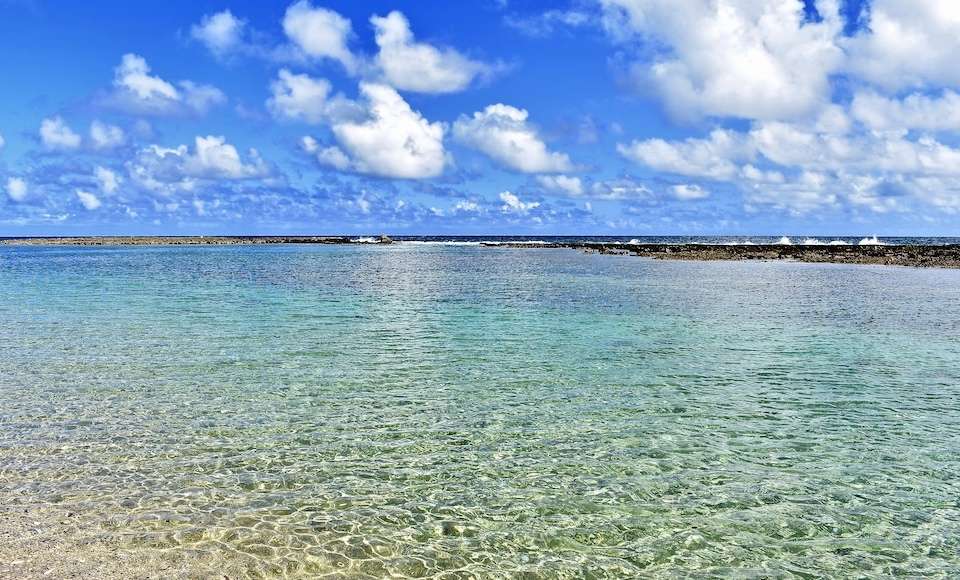 Agritourism, Local Culture and Culinary Delights
Agrotourism lovers, travellers who appreciate discovering local culture and ways of life, as well as those seeking new gastronomic experiences will find a variety of unique and stimulating activities in Baracoa. By the way: the experts at Rough Travel Guides consider Baracoa to be "the undisputed culinary capital of Cuba"!
Thrill Your Taste Buds in Cuba's Chocolate Heartland
Do you want to discover how Cuban cacao is cultivated before it is exported to Europe, where they use it to create fine chocolates and truffles? Visit a Baracoan cacao-farming family and enjoy a tasting of the rustic local products made with this exquisite, export-quality cocoa. And afterwards, spend the afternoon at Cajuajo or El Manglito beaches (see the section on beaches above).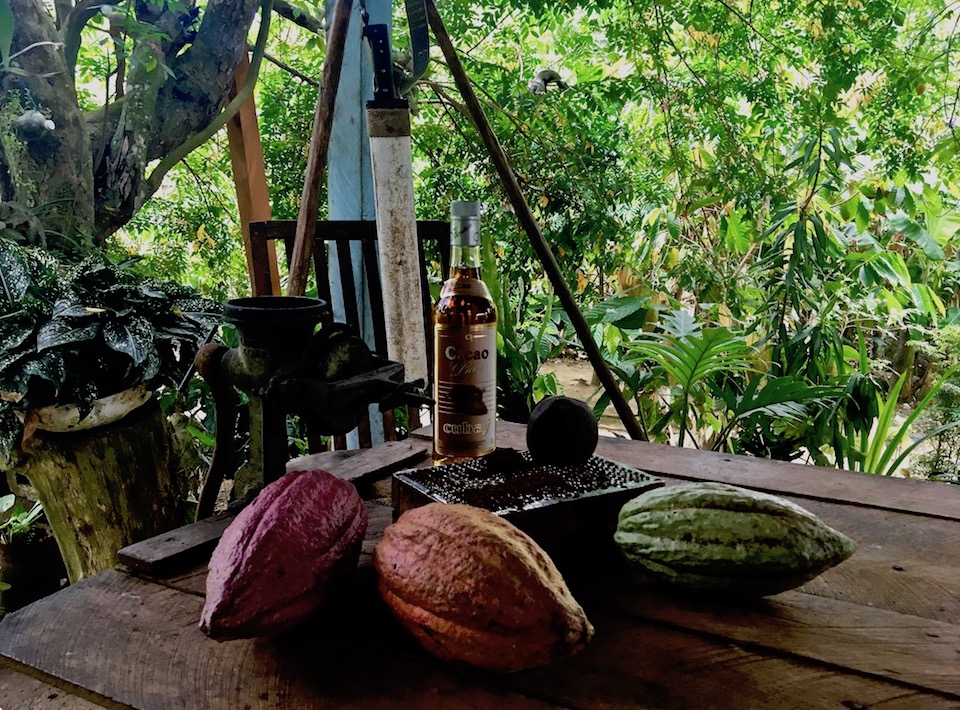 A Visit to Baracoa's Beekeepers – Taste That Fresh Honey!
Throughout the world, bees face a critical situation due to the widespread use and abuse of pesticides in agriculture. But in Cuba, the bees are in very good health! Visit Baracoa's beekeepers, learn about their trade and techniques and immerse yourself in the incredible flavours of our region's fresh honey.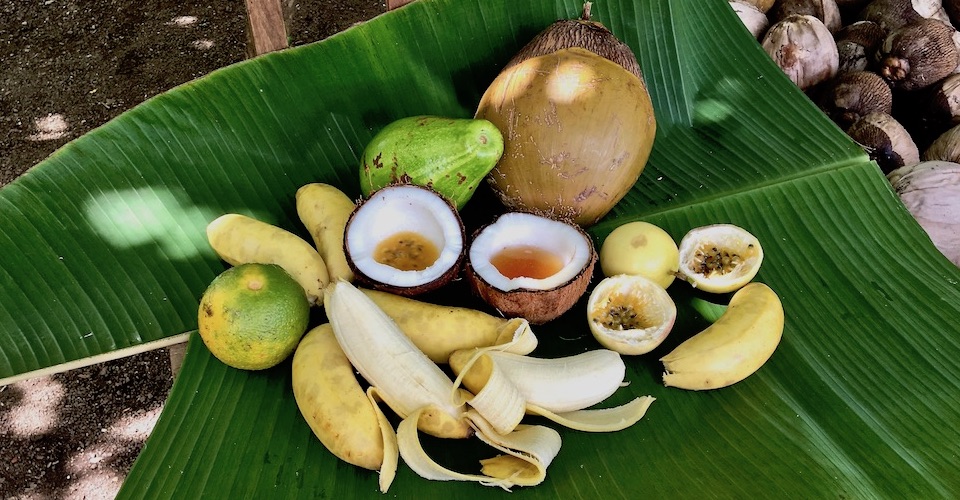 The Eden – the Valley of Happiness
Organic farming is widespread in our region, with wonderful permaculture practitioners in idyllic settings in the Cuchillas del Toa Biosphere Reserve. Visit El Eden family farm and discover their way of life and their rich, authentic, and nutritious peasant cuisine! (Also: bathe in the river and even take a nice nap on a hammock!)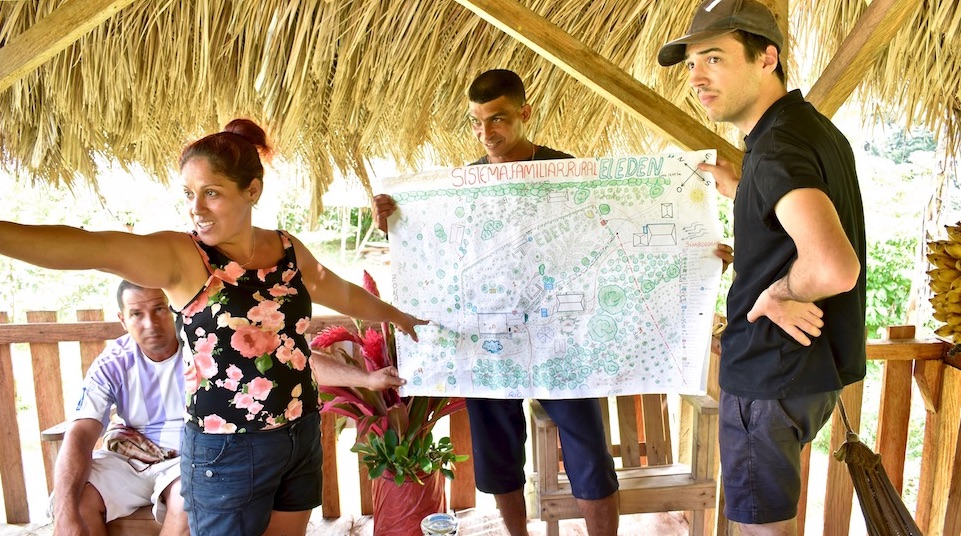 For Music Lovers: Nengón and Kiribá!
At El Güirito hamlet, everything is music and traditional flavours. Local families cultivate and share with visitors nengón and kiribá, two ancient rhythms that constitute the original components of the famous son oriental. Yes: you can learn to dance them! And if you want a tasting of delicious local dishes, you can request in advance a buffet of their unique Taino-influenced cuisine.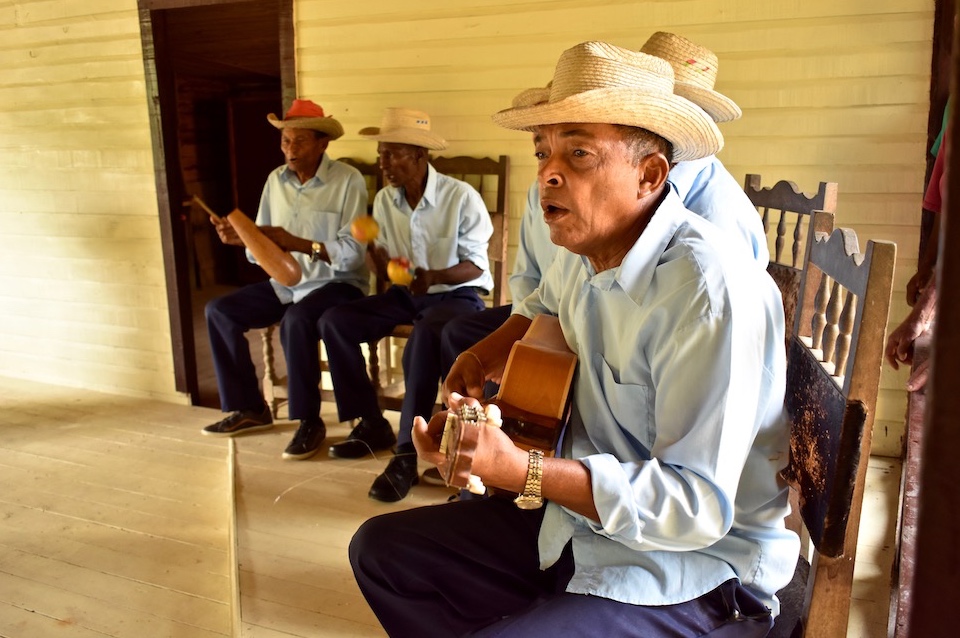 In Town: Museums, Galleries, Events
Cultural life in the city of Baracoa offers interesting activities as well. You can visit some of its best painters in their own studio and tour the spaces of the Eliseo Osorio Art Gallery, discover the Cuevas del Paraíso Archaeological Museum, enjoy music and dance at the Casa de la Trova, attend Casa de Cultura's events of such as the Week of Baracoan Culture, or take part in the march and festival on May 1st, International Workers' Day.
For Seasoned Hikers
"The capital of adventure in the Cuban East": that is how Baracoa has been described in Wanderlust Travel Magazine. In the paragraphs below, we introduce four excursions of a higher difficulty level in exquisite natural environments.
Loma de Piedra
Stock up on local traditional sweets (coconut cucuruchos, almond brittle) and fresh fruits and discover primary forests, a wide range of endemic vegetation and birds, narrow trails bordering marvelous cliffs, and beautiful views of Taco Bay along this hike in a little frequented area of ​​ Alexander Humboldt National Park. And at the end, surrender to a refreshing bath in the delicious waters of river Taco…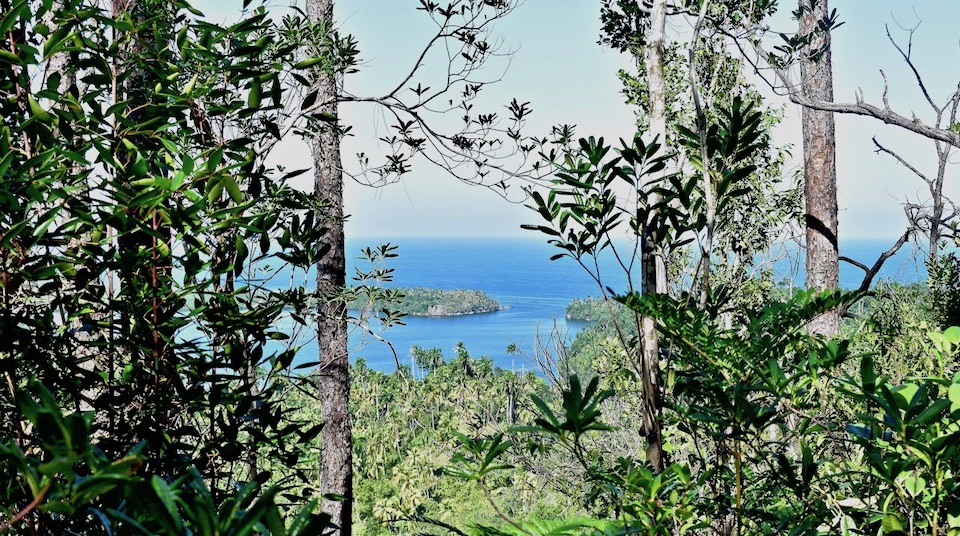 Belete Waterfalls
Delve into the depths of the Yumuri Canyon, following a cool and shaded trail, crossing the crystalline Yumuri river several times and enjoying the changing profile of the limestone cliffs and the native flora. Enter a narrow ravine of extremely humid tropical forest and discover the amazing Polymitas, until you reach the hidden Belete waterfalls, with their 64 ft drop.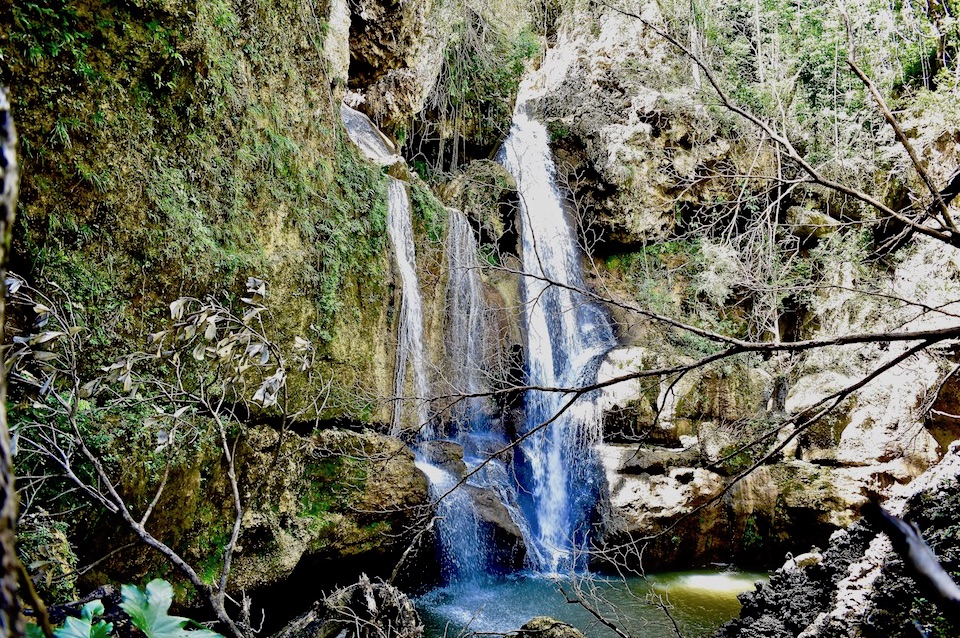 Hiking + Camping: Iberia Lagoon and Mount Teta de Julia
Hike to an altitude of 740 meters (2,425 ft) above sea level to a plateau marked by profuse endemic flora – including tiny, delicate orchids and insectivorous plants. Camp one or two nights in rustic, minimal facilities that will be your base to explore the Iberia lagoon and mount Tetas de Julia. Discover one of the smallest frogs in the world and a variety of butterflies and reptiles endemic to the region. (Stay tuned: a full blog entry and more pics coming up soon!)
Hiking + a Night in the Wilderness: Salto Fino
From an altitude of almost 600 meters (1970 ft) above sea level, in an intricate spot in the Cuchillas del Toa Biosphere Reserve, river Arroyo del Infierno plunges 260 meters (850 ft) below: it's Salto Fino, the highest waterfall in the insular Caribbean. Contemplate thick and tall native forests, large tree fern-covered surfaces and crystal-clear streams everywhere in one of the least visited areas of the country and a recently established protected area. You can spend the night in hammocks in these extremely well-preserved forests. (Stay tuned: a full blog entry and more pics coming up soon!)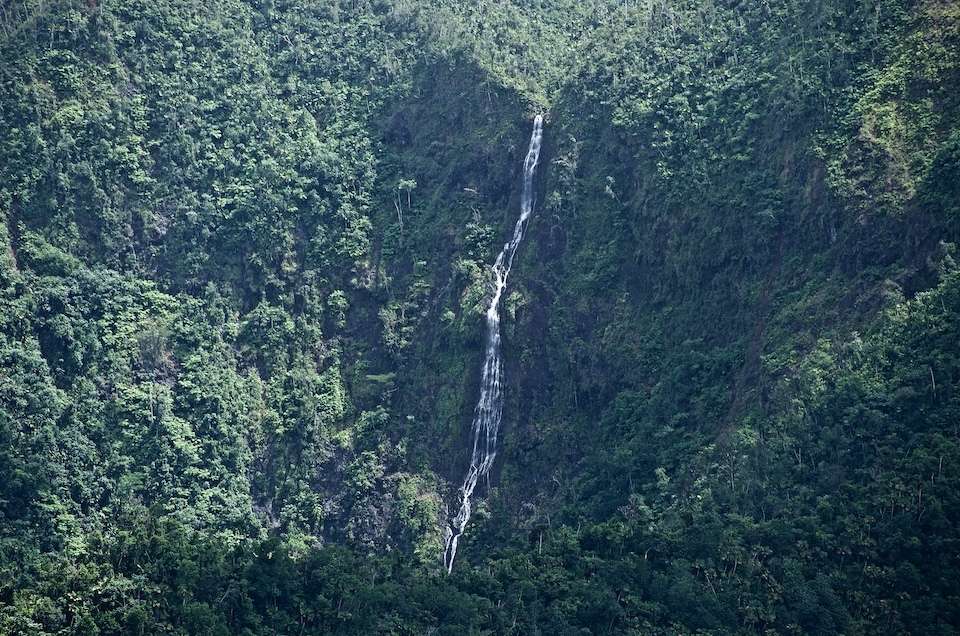 Family Travel – Children's Favourites
At our guesthouse, we frequently welcome families with kids of different ages. Children love adventure, fun in the water, traditional sweets… And their parents appreciate offering them a few days in nature, in well-preserved forests and by the sea. Adults and children come away from Baracoa delighted with what they have experienced here!
The Waterfalls of River Duaba
One of the favourite places for kids who visit Baracoa is river Duaba, with its charming waterfalls and natural pools. The family farms in the area are ideal for stocking up on fruits and typical sweets made with organic ingredients to liven up this family outing. And there are one or two local farming families who also prepare excellent peasant meals – a full fun and healthy day guaranteed!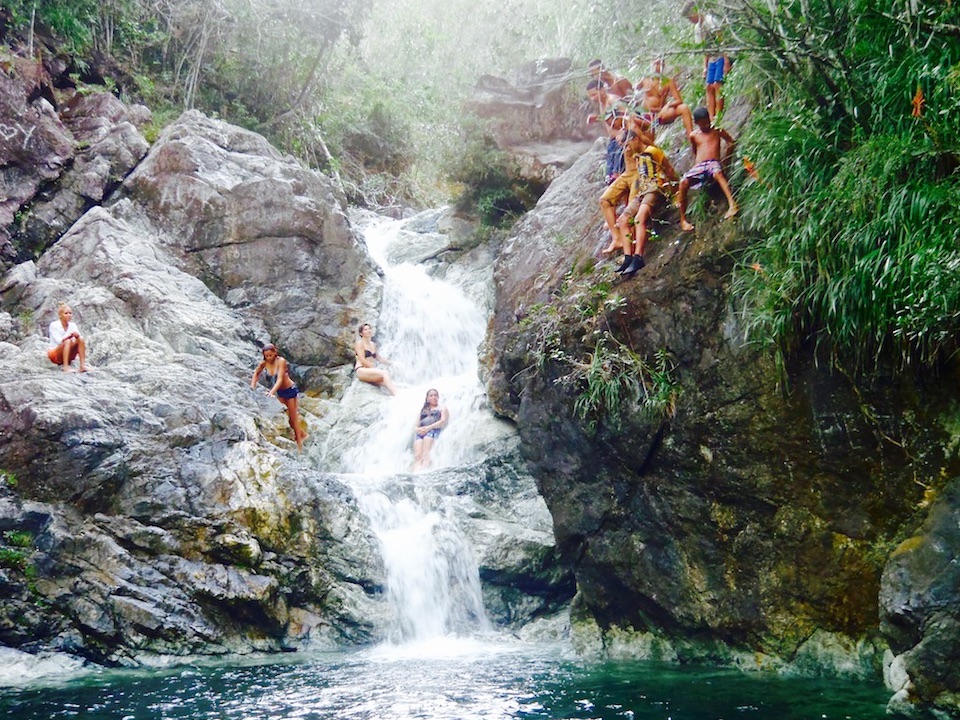 Still Sea Waters at El Manglito Beach
There is no safer and more charming beach for the little ones than El Manglito. The very shallow waters, with no currents or waves, are ideal for bathing in peace. And the wonderful restaurant right on the beach allows you to quench your thirst and hunger when you spend a very active day with your family, playing in the sand and in the water.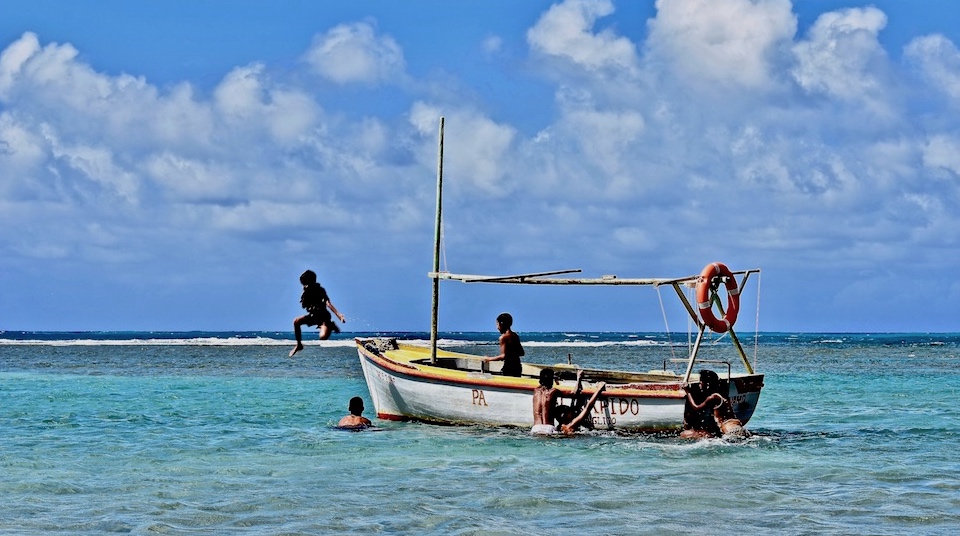 Natural Pools at the Yumuri Canyon
It all begins entering the canyon on a rustic boat. Between the high rocky cliffs and green forests that flank the Yumurí River, a light 15-minute stroll along a shaded path leads you to pristine natural pools of a spectacular emerald-green colour. And it is possible to jump from the rocks on the shore into the refreshing waters! (Tip: Before or after the Canyon, kids will love a brief visit to a family-owned cocoa farm, where they can savour hand-crafted chocolates and bonbons.)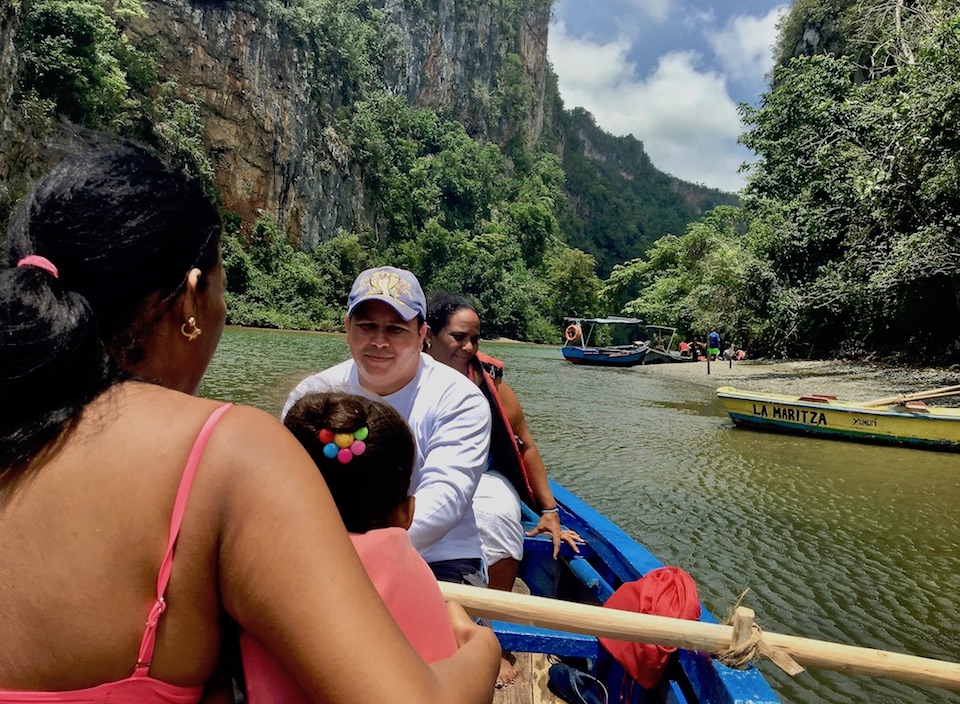 A Boat Ride Around Taco Bay
It's the rustic boat ride par excellence in Baracoa. Taco Bay is in the maritime part of the Alexander Humboldt National Park. If you are lucky, the children will be able to see a family of manatees that inhabits these waters. The boat reaches the mouth of the bay, where it is possible to disembark and enjoy fresh coconut water, directly from the fruit. Be sure to savour the exquisite coconut cucuruchos and almond brittle prepared by the families that live at the entrance to the National Park!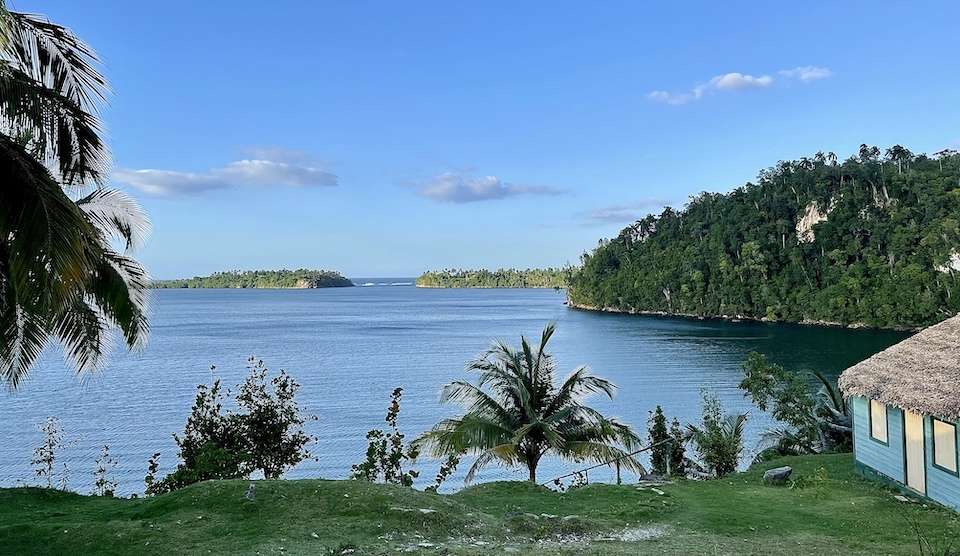 Other Specialized Thematic Itineraries
Baracoa also offers fabulous stays for those who love birdwatching, cycling and cyclotourism, exploring tropical karsts or road trips discovering remote and little-known places. Take a look at the links inserted in the previous sentence and do not hesitate to ask us more about these other thematic activities.
We here at Villa Paradiso gladly help our guests to organize an expert-curated stay, tailored to their tastes and interests. The information in this blog entry helps you decide the number of days you want to spend in Baracoa and some of the things you would like to do, discover, taste. If you stay in our guesthouse, it will be a pleasure for us to help you organize everything in detail, including getting you in touch with the best local guides specialized in the different themes and aspects of our region. Villa Paradiso waits for you with wide open doors, windows, and terraces!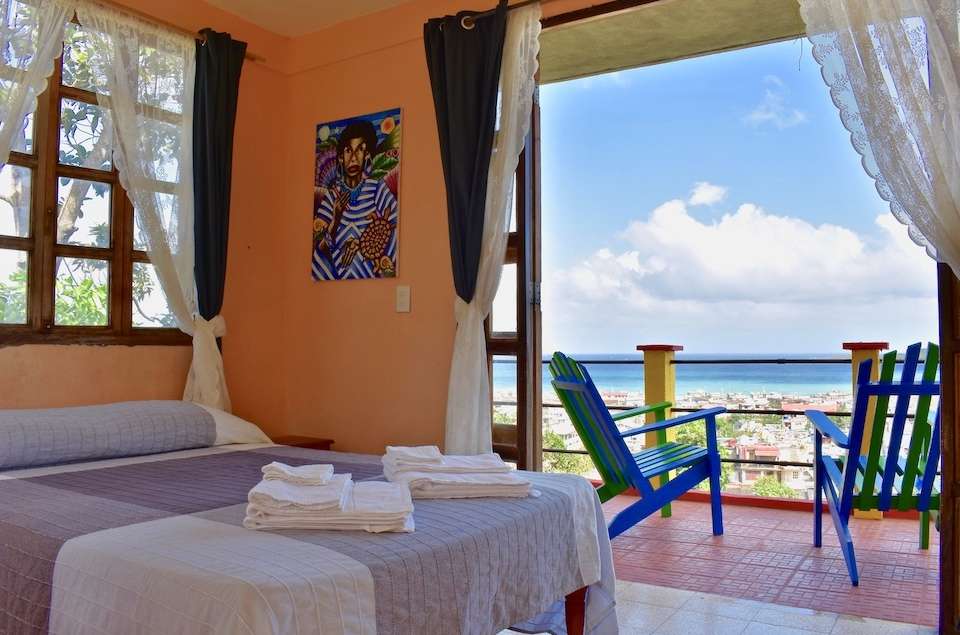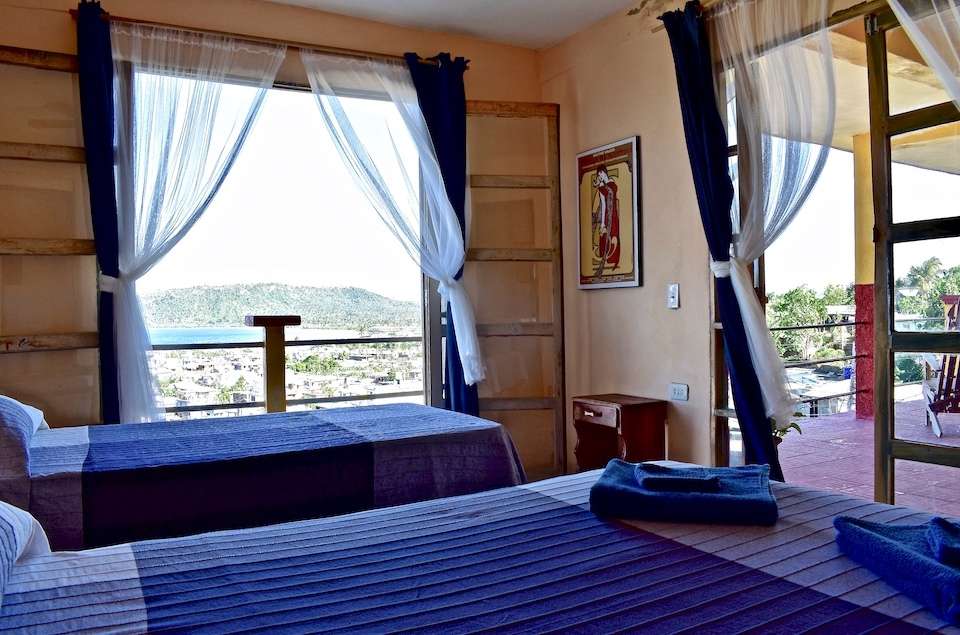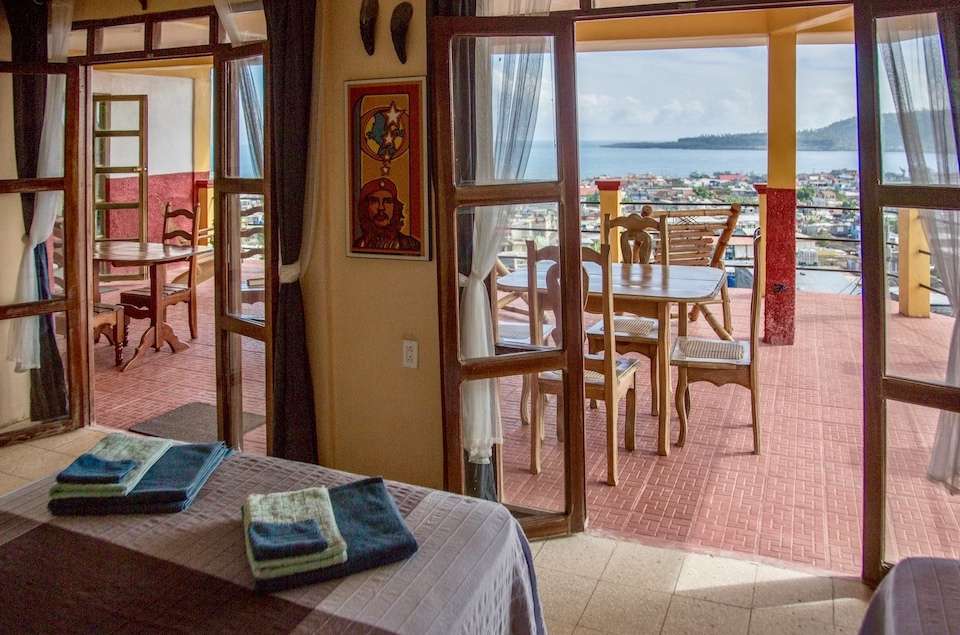 ---
Activities, Baracoa, Sustainable Tourism
Tags: Adventure Tourism, Agritourism, Beaches, Culture, Food, Hiking, Nature Tourism, Off the beaten path, Trails