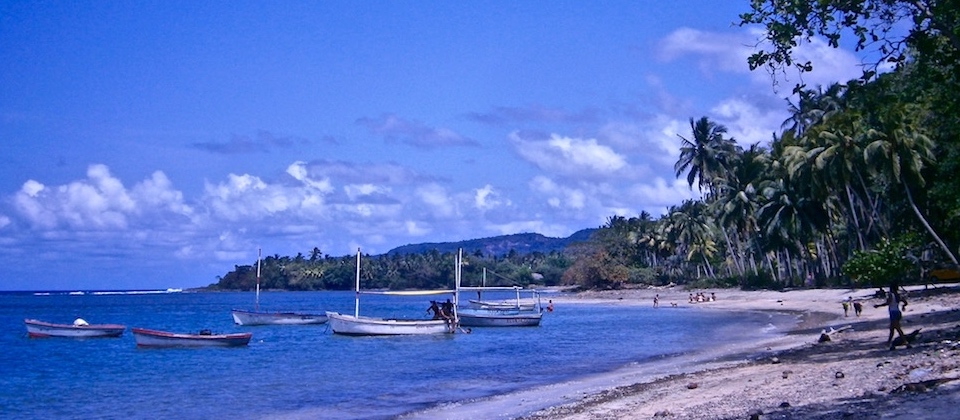 Published on 8 May, 2017.
---
To lots of people around the world Cuba evokes beaches and music. Baracoa is known for offering way more by way of nature tourism, adventure tourism, ecotourism (and music!) – but our region does have beautiful beaches as well, away from the crowds and noise you find in huge resorts.
The beaches in Baracoa are unblemished and delicious. If you come here in July or August, you will share them with Baracoans – and they love a summer day at the beach with their family and friends, whether local or international! During the winter months, our beaches would seem to be waiting just for you and your travelling companions…
Maguana, the white sands and turquoise waters jewel
The clear sea at Playa Maguana and its bright colours are unmatched in the region. Its smooth waves rock you and it's a great pleasure to float on these waters, protected from sea currents by a series or rock and coral reefs.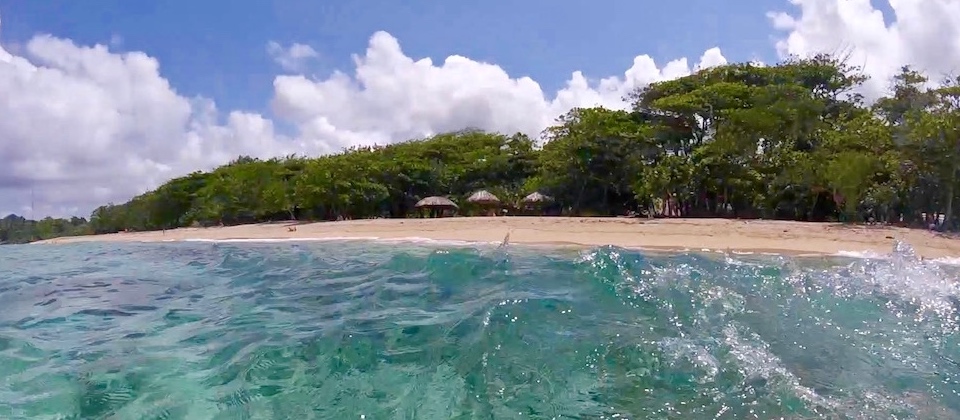 The fine and light couloured sand invites you for a walk by the palm trees, almond trees and coconut trees, while you feel little rolling waves come splash your feet.
Local folks offer you fresh coconut water – they open the coconut right in front of you and when you're done drinking the elixir, they cut it in two and you may then taste the tender coconut flesh. They also sell chocolate bonbons or small containers of cocoa butter, all made with the organic cacao crops typical of the Baracoa region.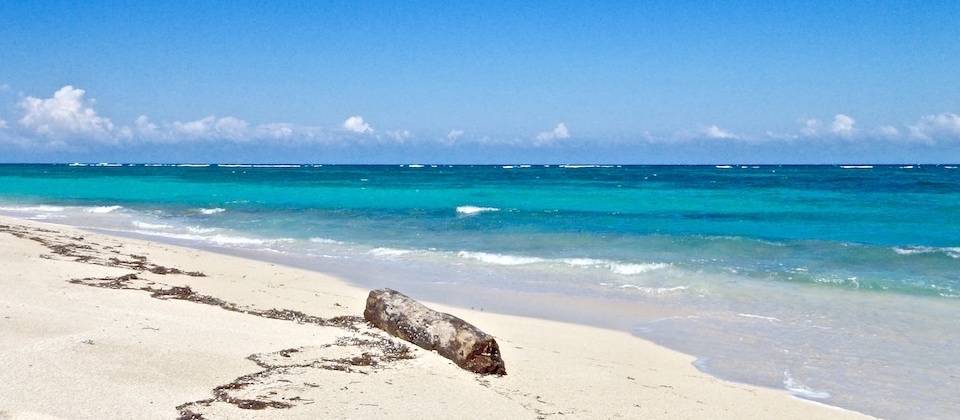 In Maguana's main area there are two cafeterias and a couple of family restaurants offering fresh fish and seafood, mojitos or pina coladas – and beer. They rent out beach chairs and umbrellas to protect you from the sun.
On the way from Baracoa to Maguana you will cross two rivers – the Duaba, one of Cuba's most crystal-clear, and the Toa, Cuba's most voluminous. The road runs at times close to the seaside, sometimes past little groups of rural houses and farms, and it passes by a couple of small bays.
An afternoon in Maguana could be the second part of a day that begins with a visit to the cocoa social and cultural interpretation path at Finca Duaba.
El Manglito – small fishing boats and colourful tropical fish
El Manglito epitomizes the laid back Caribbean beach. Bask on the good vibes under the sun and palm trees, stroll on the light coloured sand and bathe in the shallow waters, enjoy a mojito or a beer and have a nice lunch of fresh fish or seafood right by the sea.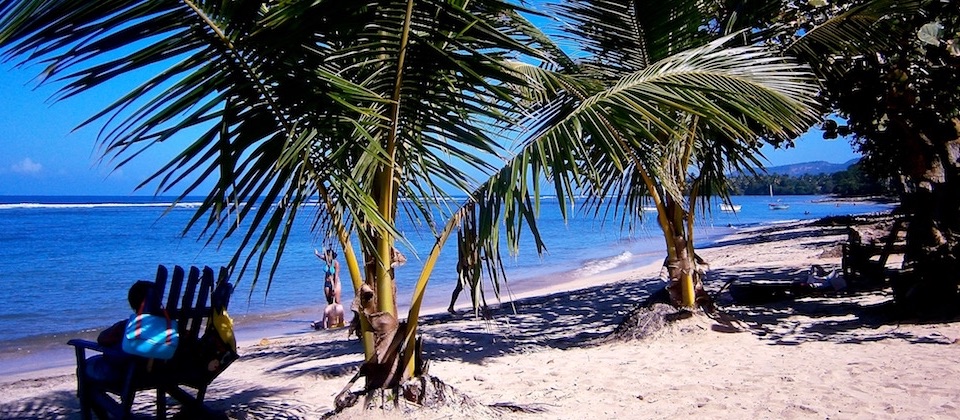 Small fishermen boats go back and forth with the catch of the day or simply float aimlessly by the shore. Women from the nearby houses come to the beach to sell typical almond & brown sugar caramel treats, small coconut oil containers (good for the skin and hair!) or handcrafted bracelets made with local seeds.
The waters are so shallow that you can wade in for a while and still have firm feet on the sand. Along the nearby coral reef, you can snorkel and enjoy the presence of coulourful tropical fish very close to the shore.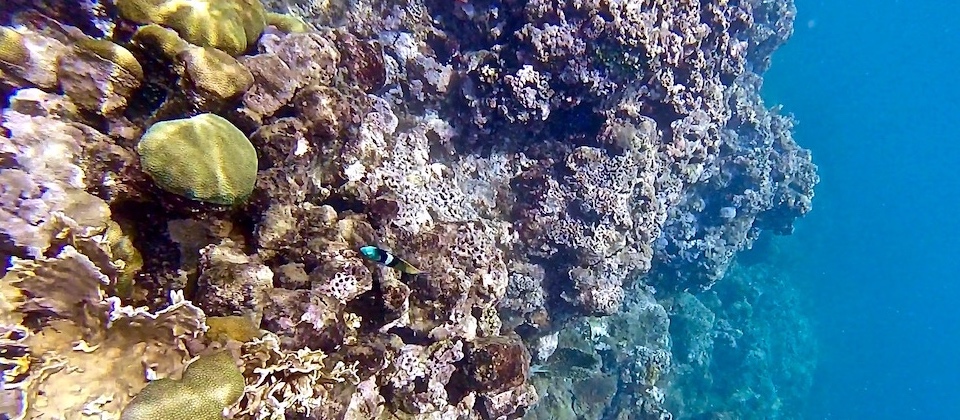 An afternoon at El Manglito can be the nice second part of a day starting with a visit to a small cocoa farm at El Güirito followed by an exploration of the Yumurí Canyon.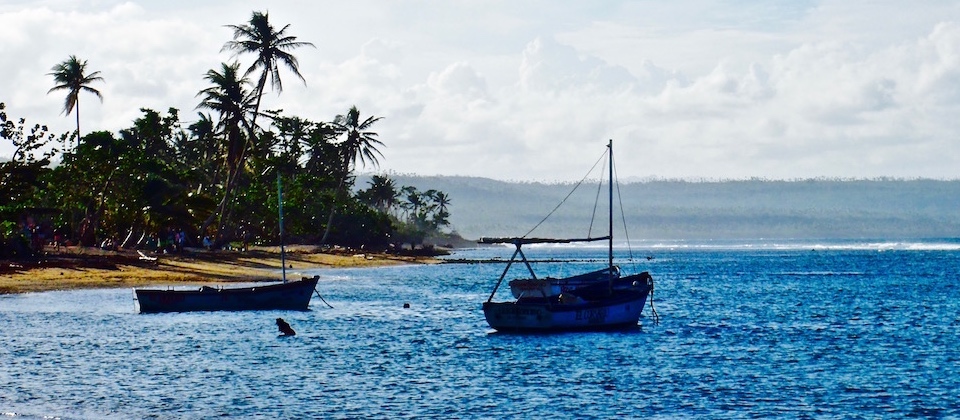 Cajuajo, the wildest and most hidden
Here you won't find beach chairs or umbrellas. Not even a rustic restaurant. Here it will be you, the sand and the sea – and you'll need nothing else to appreciate the beauty of the place. Very few travellers make it to Cajuajo – its charm is precisely its hidden and barely frequented whereabouts.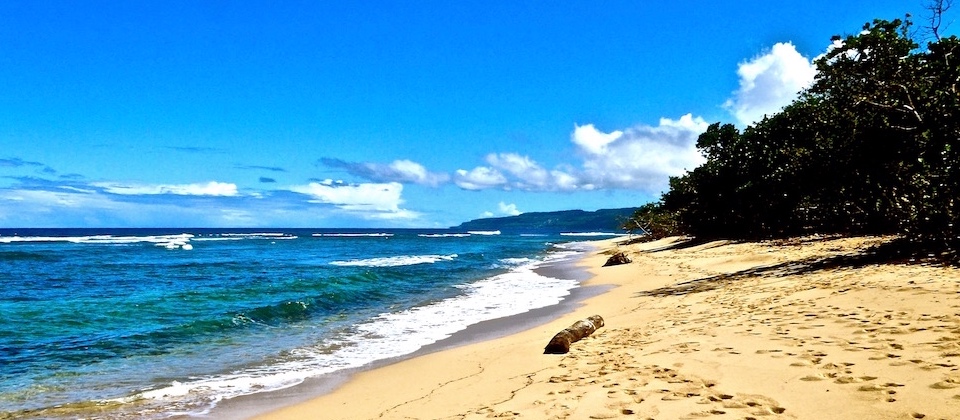 Located between rocky Boca de Boma and placid Mata Bay, Cajuajo has a few rural homes at a short distance. Local folks offer you fresh coconut water, and you can order a traditional lunch of fresh fish or seafood. Another option, if you go there with a few other people, is to order a piglet – slowly roasted in the traditional Cuban manner.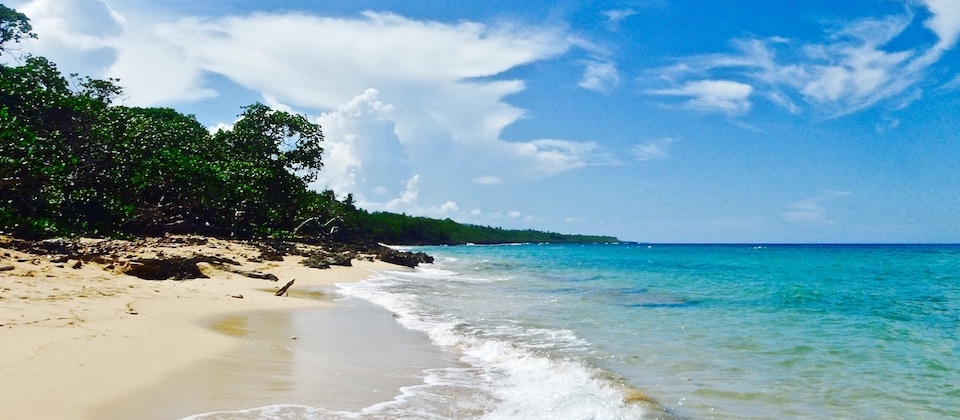 Cajuajo can be the second part of a deep rural cycling excursion that begins with a visit to the Cueva del Cacique, a Taino archaeological site in Boca de Boma. Or maybe you can go there after a taste of the musical and cultural experience of nengón and kiribá, ancient local rhythms cultivated in El Güirito town. In either of those cases, you will be able to enjoy the region's traditional and unique cuisine.
Mapurisí Beach – further off the beaten track…
If you love exploring off-the-beaten-track, wild and diverse coastal areas, we recommend you hike along sea in the area of Nibujón, right by Alexander Humboldt National Park. There you will find the beautiful Mapurisí Beach…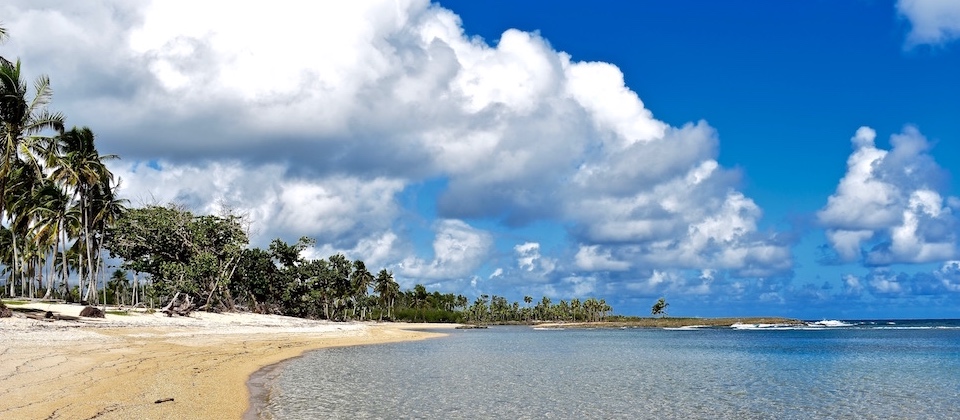 Practical info – and budget tips!
You can hire a taxi for the day to take you to either of these beaches – Maguana (30 CUC), Cajuajo (25 CUC) or El Manglito (25 CUC). The taxi driver adjusts to your itinerary and return time. If you make the trip with other people, the price per person makes it all more affordable, of course.
The excursion to Maguana, Cajuajo or El Manglito can be done cycling as well. Villa Paradiso's custom made cycling maps are available as a courtesy to our guests. Cyclotourism in Baracoa is a very pleasant option to explore the region, and it fits wonderfully with the ways of sustainable tourism and ecotourism.
Renting a good bicycle in Baracoa costs some 5 to 6 CUC for a day. We can refer you to a local bicycle rental business that has bikes in excellent conditions.
For lunch at the beach, some of our guests have decided to take their own food (sandwiches, bacanes, fruit, cucuruchos, chocolate made with the region's organic cocoa, etc.). But you may also order lunch at these beaches, at a cost varying between 5 and 12 CUC depending on what you order.
If you go to El Manglito it is a good idea to bring your goggles or snorkelling gear to enjoy the view of colourful tropical fish by the coral reef! You can also rent snorkelling gear and hire a guide to show you the best route to the coral reef. The price is somewhere between 8 and 10 CUC.
---
Activities, Baracoa, Sustainable Tourism
Tags: Adventure Tourism, Beaches, Cyclotourism, Ecology, Nature Tourism