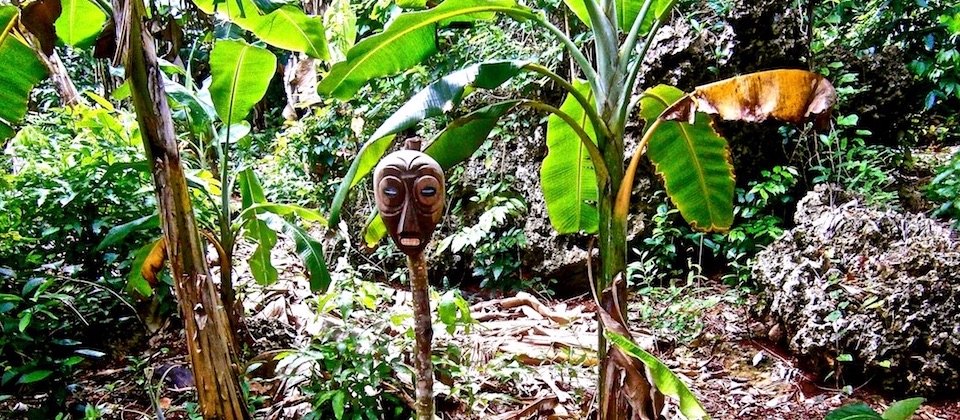 Published on 24 April, 2017.
---
You may not know it, but several words you use go back to the Taino, an indigenous people that marked the history of Baracoa and the Caribbean through their struggle, resistance and perseverance under extremely adverse circumstances. Indeed, we're indebted to the Taino people for words such as canoe, hammock, tobacco, hurricane…
The history of a longstanding error
Various human groups of Arawak descent lived in various Caribbean islands when the Europeans arrived here in 1492. Contemporary archaeologists tell us they were originally from South America, having navigated to our islands from today's Venezuela and Colombia.
When they first spoke face to face to the Spaniards, some Caribbean Arawak groups used the word "taino" to refer to themselves. The word "taino" in Arawak language means "noble", "good" – it is a descriptive term, not a people's name. However, the European invaders took it to be the name of the local people and thus they have been called Taino ever since.
Taino chief Hatuey – the first rebel in the Americas
Taino chief Hatuey spearheaded the resistance against the Europeans, confronting them first in Haiti (the Arawak name of the island Spaniards baptized Hispaniola) and later in Baracoa. Hatuey refused to convert to Catholicism. He was executed – burnt at the stake by the Spaniards.
Nowadays, a statue of Hatuey, commissioned by an Eastern Cuban workers' organization and placed facing the Cathedral at Baracoa's main park, pays tribute to the "First rebel of the Americas, executed by fire in Yara."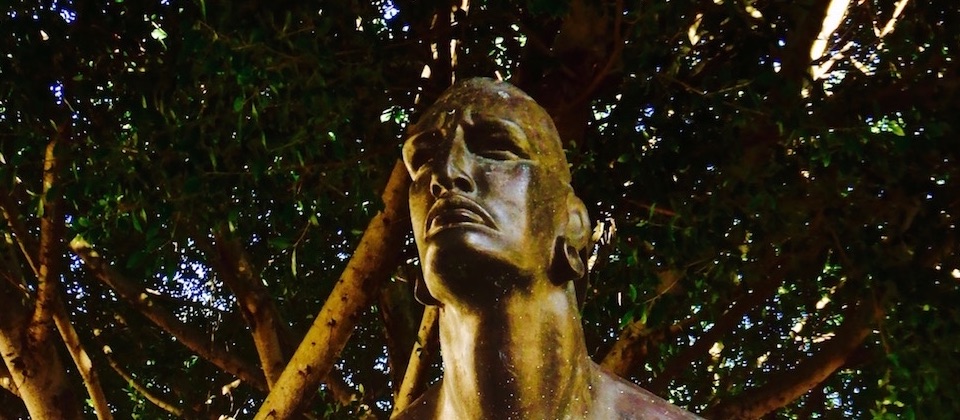 The Hatuey Battalion and Cuba's independence
The conquest and colonization in the Caribbean wrecked havoc among the Taino, almost wiping them off the map. Today there are people who affirm that nothing was left of the Taino in Cuba (or in the Caribbean).
However, by the end of the 19th century, the indigenous people of the Yateras area, near Baracoa, joined the struggle for Cuban independence. They formed the Hatuey Battalion and fought alongside the Bronze Titan, General Antonio Maceo against the Spaniard oppressors.
In today's Eastern Cuba, even after deep acculturation and métissage processes, there are Taino descendants that claim their identity and heritage.
Faces and traces, homes and flavours
Baracoa's historians and archaeologists highlight the indigenous component in local folk's physical appearance and cultural heritage. Indeed, the faces of many Baracoans show features and fusions found only in this part of the country.
But the traces of the Taino in Baracoa (and in Cuba!) are manifold and deep.
For instance, rural Cuba is shaped by Taino construction techniques you can appreciate in thatched huts, homes and even public transport stops along the road. Different from the circular Taino constructions in the pre-Columbian era, the current day ones tend to be rectangular.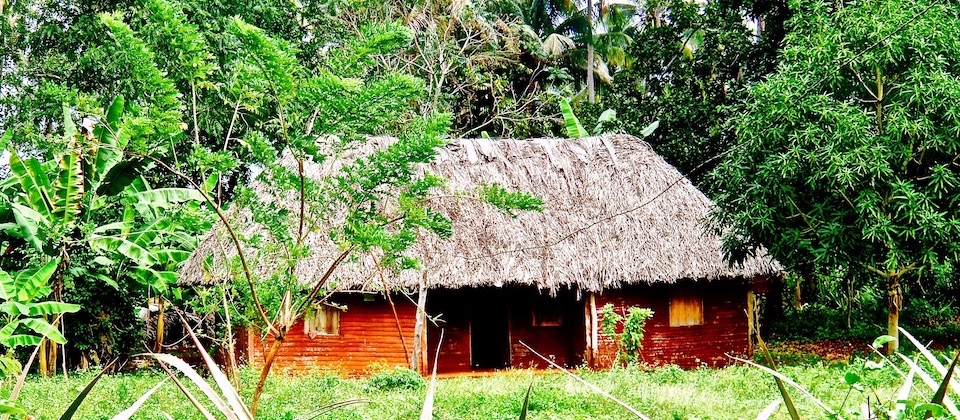 The culinary culture in Baracoa, for which the region is famous, owes a lot to the Taino. Nowhere else in Cuba you'll find a cuisine so richly seasoned with coconut milk-based sauces, various spices and sometimes using banana leaves in its cooking procedures.
Archaeological sites in Baracoa
No stay in Baracoa can be considered complete without a visit to the Cuevas del Paraíso Archaeological Museum, only a few steps from Villa Paradiso.
Exhibiting a collection of artefacts, funereal remains and reproductions of everyday life, this little museum is hosted by well informed guides who are passionate about sharing their knowledge with visitors.
In the lower areas of the city, near the Malecón, you'll find Baracoa's Archaeology Society, bearer of a solid collection of Taino objects and managed by a recognized expert.
A very appreciated guided, walking tour in the nearby Yara-Majayara protected natural and archaeological area allows you to discover sites marked by the Taino.
Last but not least, the Boca de Boma area features another important archaeological site – Cueva de la Vigía, also known as Cueva del Cacique. You can reach it cycling, and combine the archaeological sight with an afternoon at wild Cajuajo beach.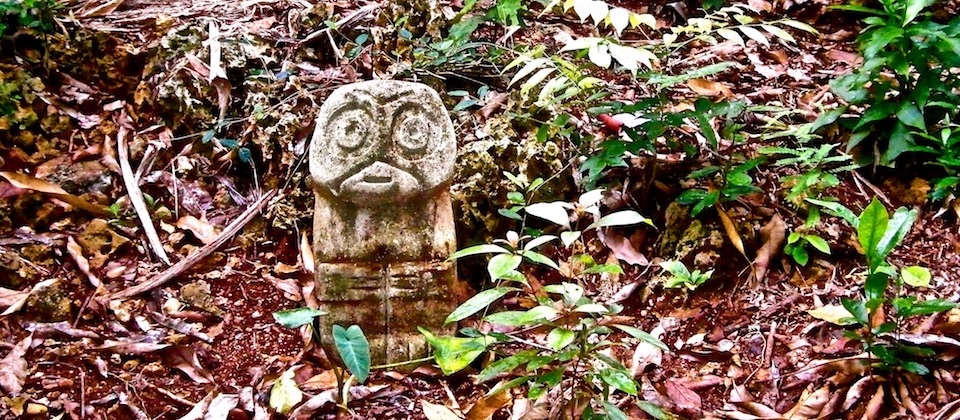 Did you know?
The Cuban Revolution leader Comandante Fidel Castro once stated that, much more than a Latin-American nation, Cuba is a Latin-African nation. He was certainly right to highlight the central nature of African heritage in today's Cuban blood and culture.
That said, several decades earlier, the great Cuban researcher and thinker Fernando Ortiz had coined the metaphor of the "ajiaco" of Cuban identity. Ajiaco is a typical Cuban dish that blends African, European and indigenous ingredients and cooking procedures for a unique and unmistakably Cuban flavour and aroma.
Found in all of Cuba nowadays, ajiaco is prepared in different manners in the diverse regions of the country. Baracoa's culinary and cultural ajiaco is indeed unique and you have to come here for a taste of it!
Practical information – and budget tips!
Guided visit to the Cuevas del Paraíso Archaeological Museum: 3 CUC.
Visit to the Baracoa Archaeological Society: voluntary contribution.
Guided walking tour in the Yara-Majayara archaeological areas: 10 CUC.
Visit to the Cueva del Cacique archaeological site in Boca de Boma: voluntary contribution.
Cueva del Cacique is located in the Boca de Boma area, some 17 km from Baracoa. From there to Cajuajo Beach is another 3 km. This excursion can be made by taxi for 20 CUC. If you share the taxi with 3 other travellers, the price comes down to 5 CUC each. Other options include the cheaper public transport used by Cubans to get to El Jamal village, then a taxi from there.
The excursion to Cueva del Cacique and Cajuajo Beach can also be done cycling. Renting a good bicycle in Baracoa for the day can cost between 6 and 10 CUC. We invite you to learn more about cycling and cyclotourism in Baracoa.
For this excursion you can take something to eat (fruit, sandwiches, etc.). Or you can order lunch from local folks at Cajuajo Beach for 6 to 10 CUC, depending on what you order.
If you would like to sample Baracoa's Taino-influenced cuisine, we recommend the Nengón and Kiribá full peasant party, at El Güirito.
---
Activities, Baracoa, Sustainable Tourism
Tags: Archaeology, Culture, Cyclotourism, History