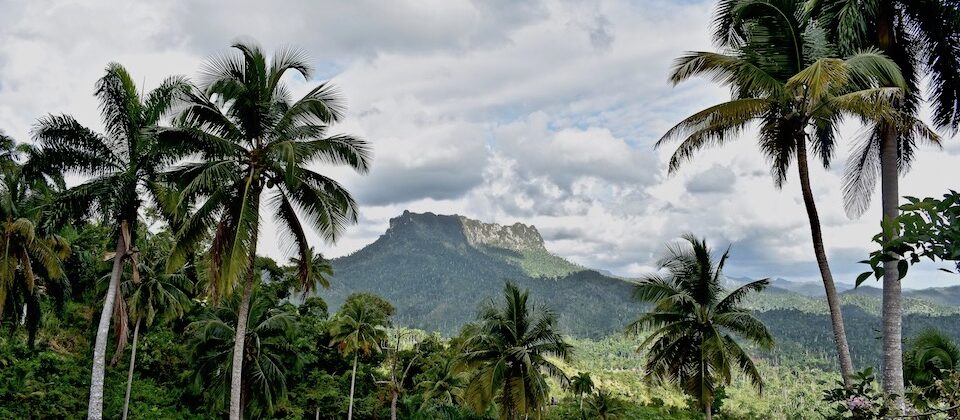 Published on 28 May, 2017.
---
Wherever you might find yourself in the Baracoa region, the captivating sight of majestic mount El Yunque (The Anvil) rises on the horizon. It invites you to hike to its summit between rivers and forests where you'll discover amazing panoramic views, and beautiful endemic flora and fauna.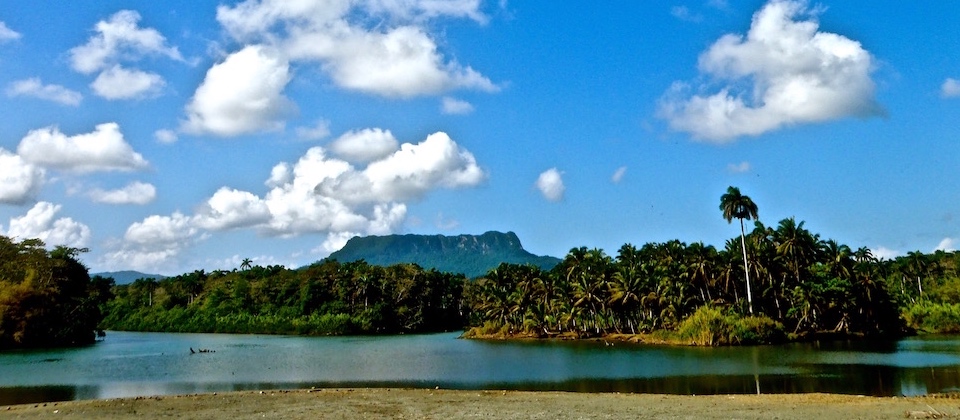 For centuries, El Yunque's vertical, rough cliffs and seemingly truncated summit have captivated many, from ancient sailors to contemporary nature researchers and lovers.
With its highest point at an elevation of 575 meters (1885 ft), this karstic plateau attracts every year a significant number of hikers inspired by adventure and nature tourism, ecotourism and sustainable tourism.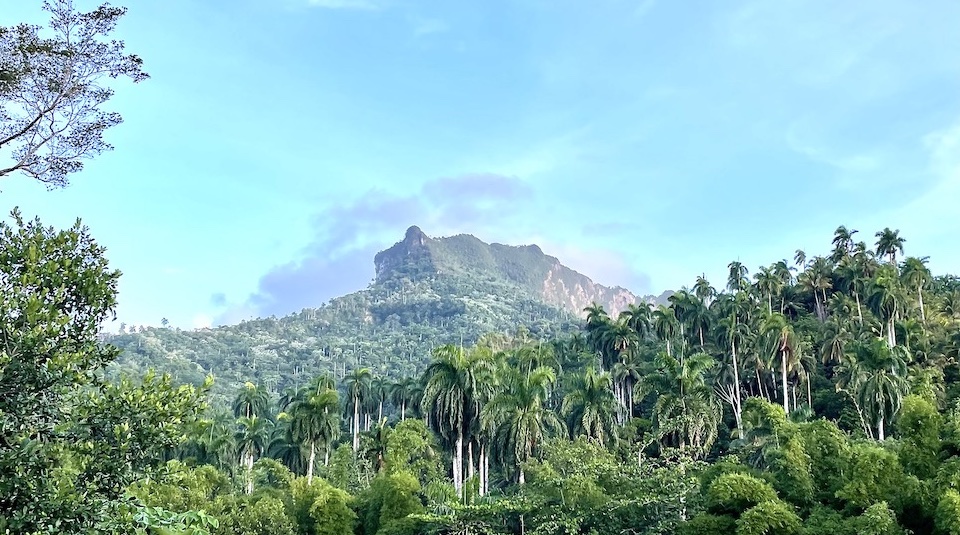 In this blog entry we share with you this hike's key features, as well as some of the stellar local fauna and flora species. We also offer you practical recommendations, so you have the best experience possible, including useful information for your budget and planning.
You Are in a Beautiful Natural Protected Area!
El Yunque stands within a natural protected area – part of the Cuban sustainable environment management system. The protected area has a surface of 2116 hectares and it is within the Cuchillas del Toa Biosphere Reserve.
The main flora complexes here include riparian forests, evergreen forests, rainforests and "mogotes" (hinterland karst or limestone mounds) flora. Farmer lands and agricultural vegetation are also an integral component of this human and natural landscape.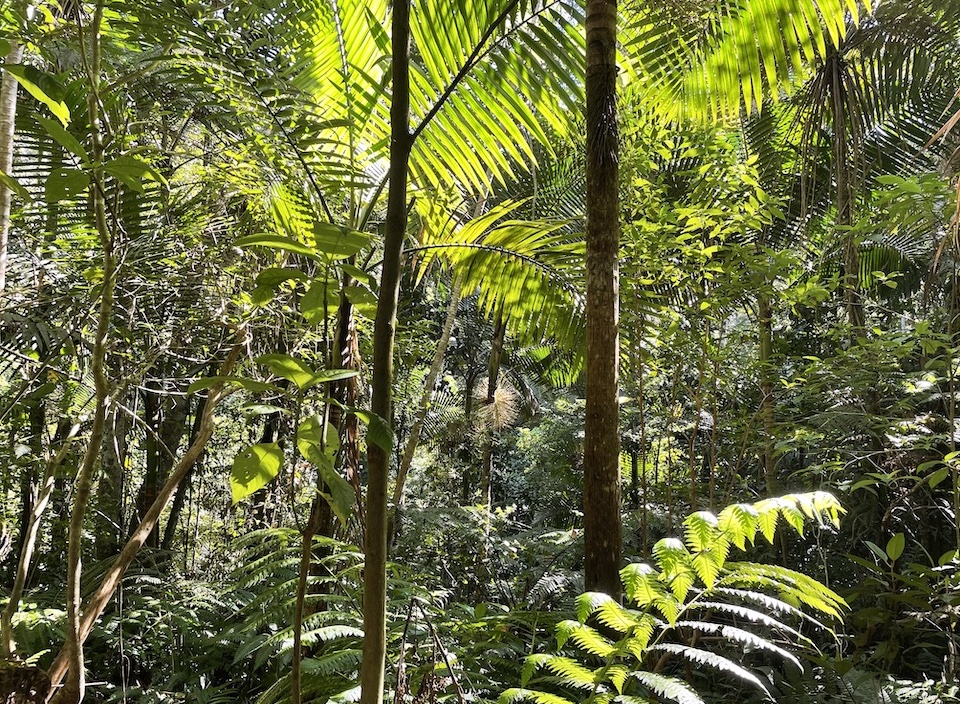 The local flora and fauna are at the core of protection efforts. Thus, you can only access the summit following an official guide via a well-defined, narrow trail. Such guides also make sure you don't get injured and they share with you the key natural features of mount El Yunque.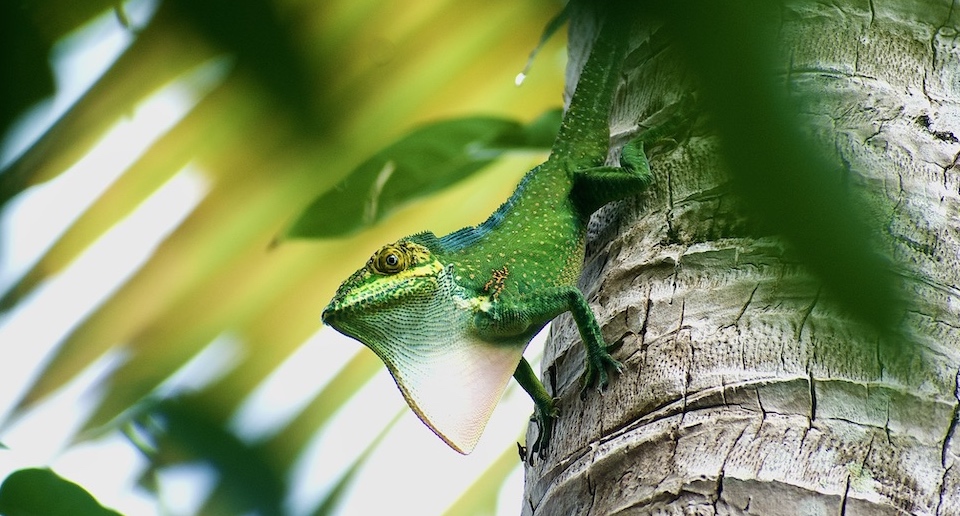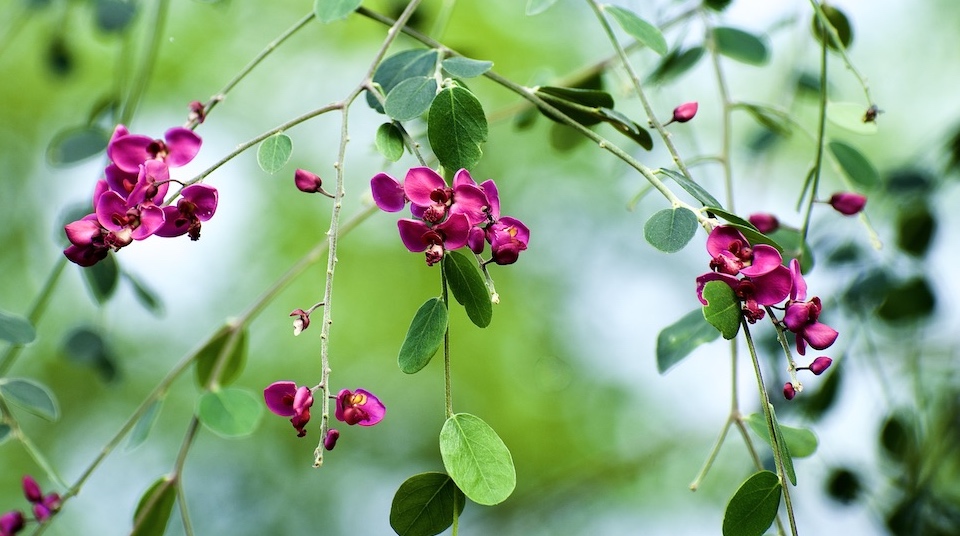 Wade Through River Duaba's Cool Waters
As you engage this hike, you will have to wade through river Duaba's crystal-clear waters. Their transparency is an indication of the well-preserved nature in the area.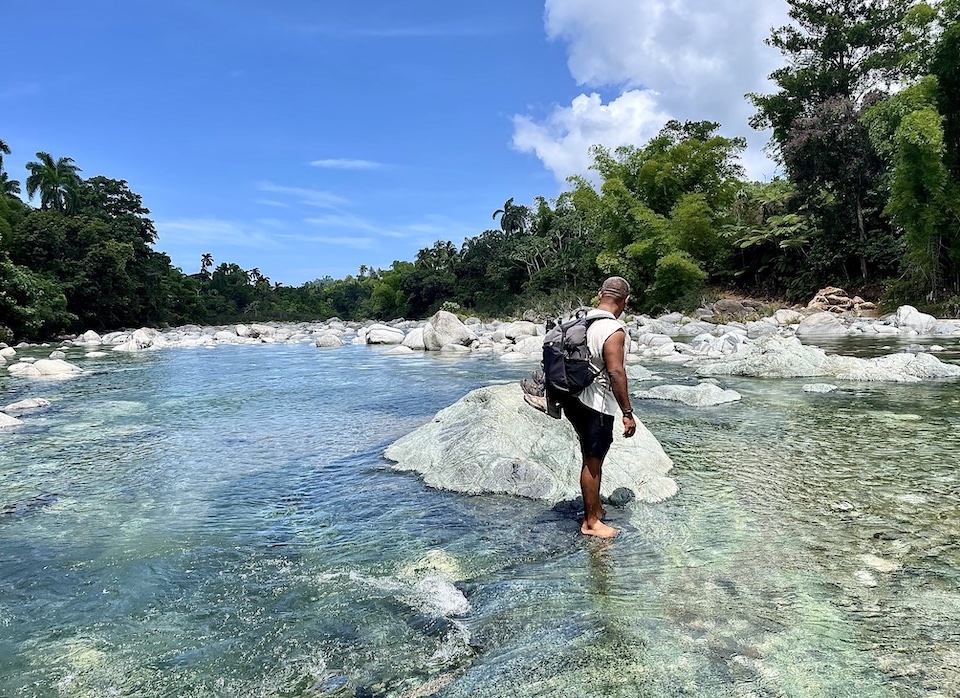 The initial stretch takes you through cacao (cocoa) and coconut farming lands – two Baracoan crops par excellence.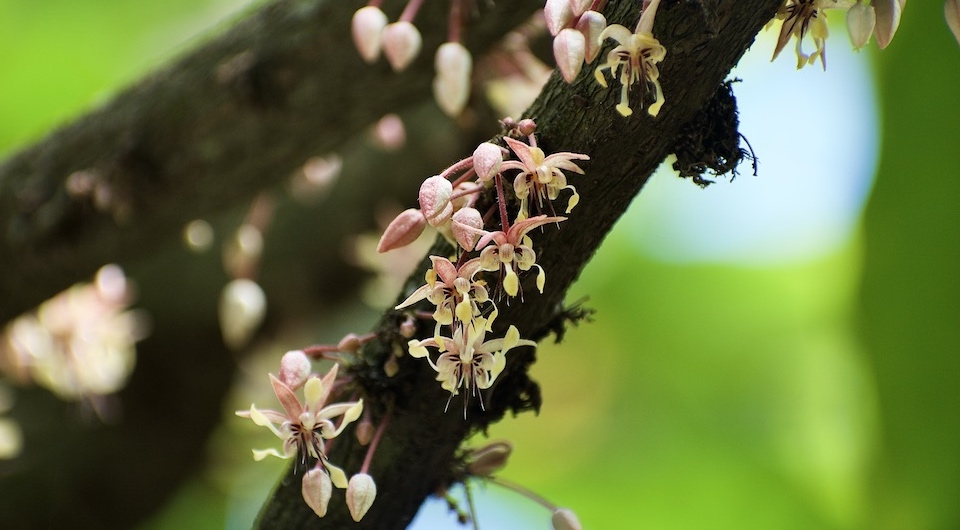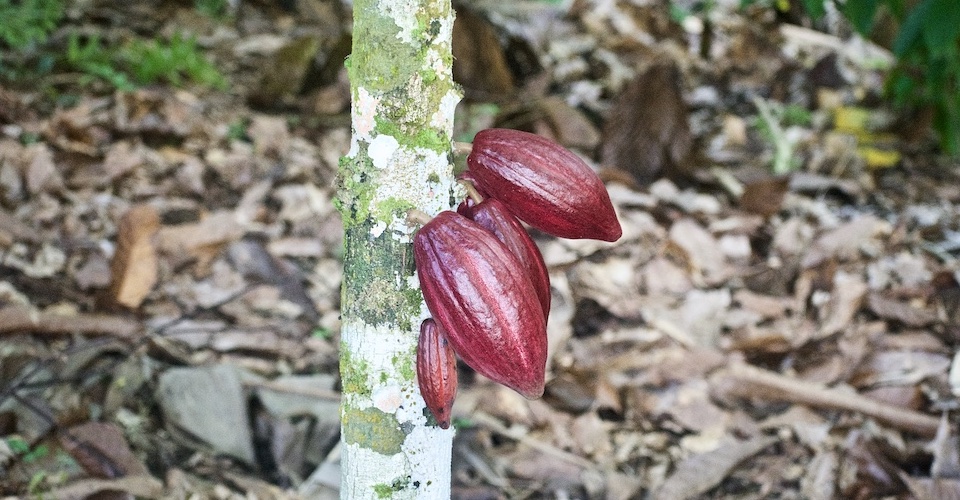 As you exit the plantation area, you'll be able to observe a variety of species of plants and trees, including tree ferns and different types of palm trees.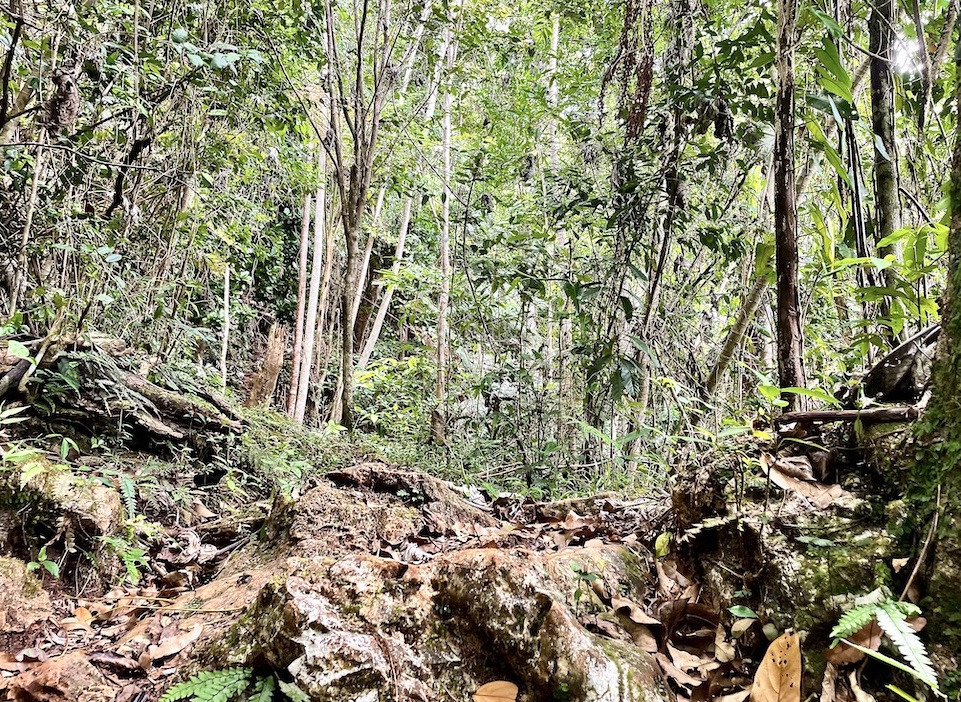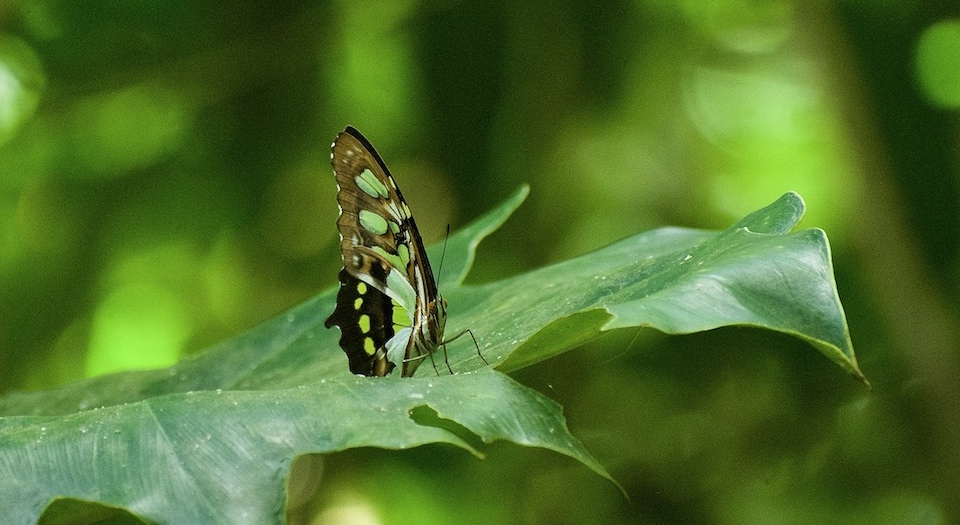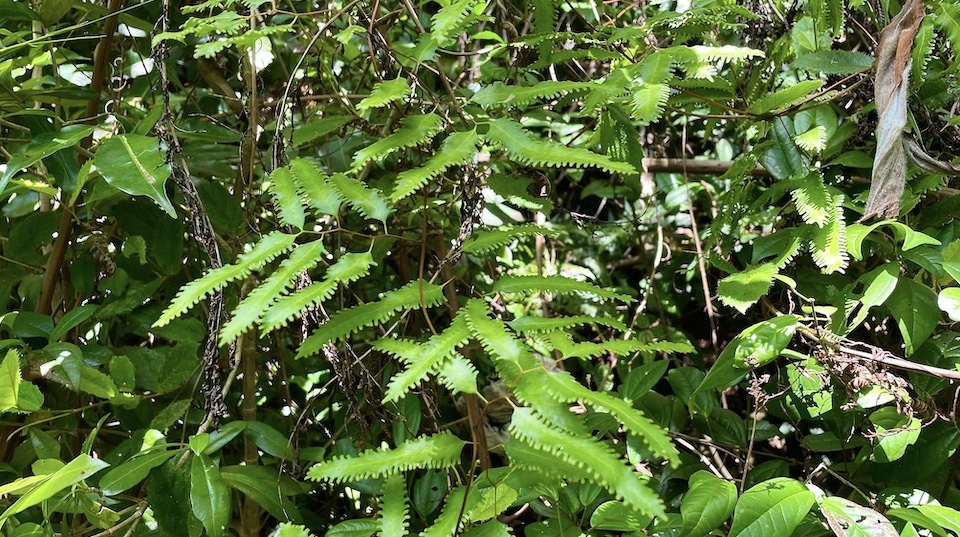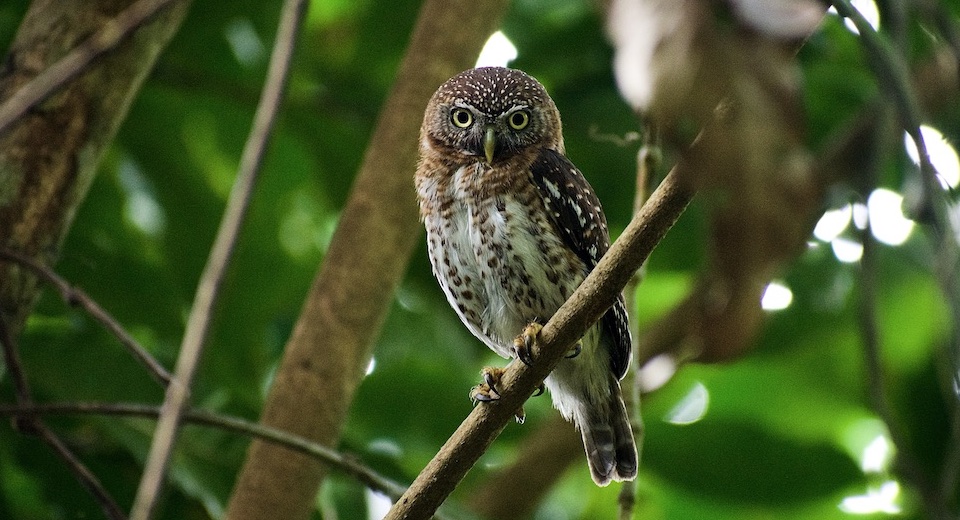 El Yunque's Fabulous Fauna
You will come across various animal species, some of them endemic to Cuba and even some that are unique to this mountain:
The "Tocororo" (Cuban Trogon, Priotelus temnurus), an endemic species and Cuba's national bird. Its song will accompany you throughout the hike to the top.
The Cuban Pygmy-Owl (Glaucidium siju), a tiny diurnal owl measuring a bit under 7 inches and endemic to Cuba.
The bright green "Chipojo" or "Saltacocote" lizard (Anolis baracoae), endemic to our region.
Two of the tiniest frog species on earth, at barely 1 cm or so: Eleutherodactylus acmonis and Eleutherodactylus orientalis. The latter is unique to El Yunque.
The Cocosi millipede (Rhinocricus sp). Make sure not to crush them as you hike!
The Cuban Checkerspot butterfly (Atlantea perezi), endemic to the eastern Cuba mountains. It is uncommon and classified as vulnerable.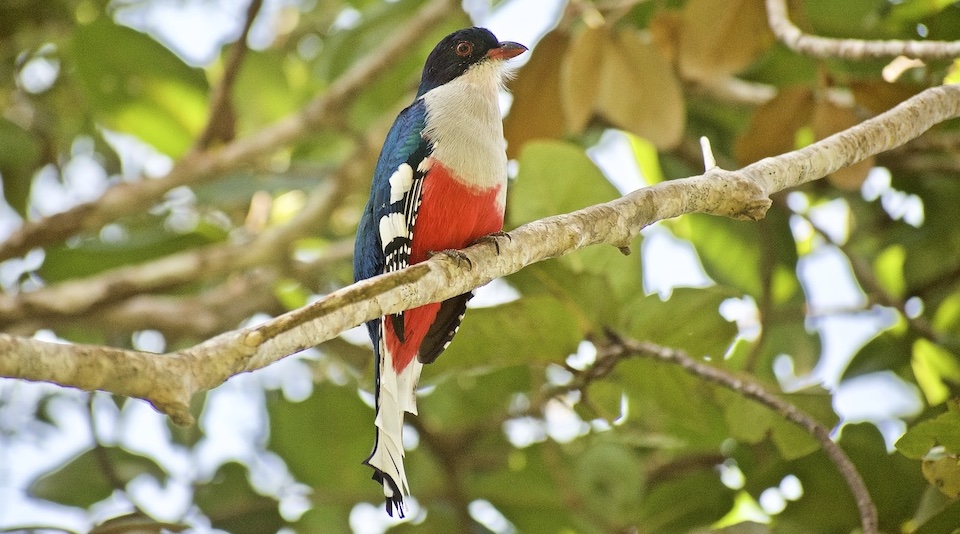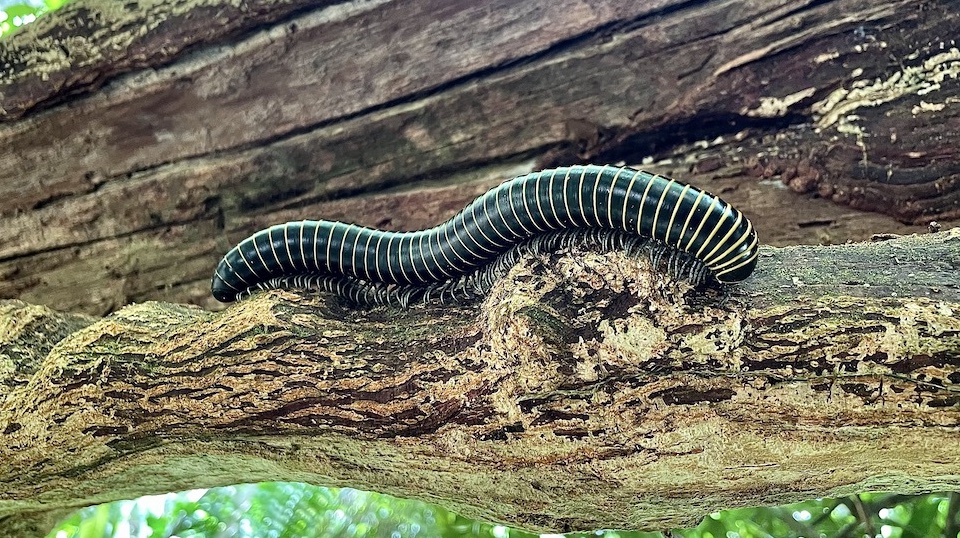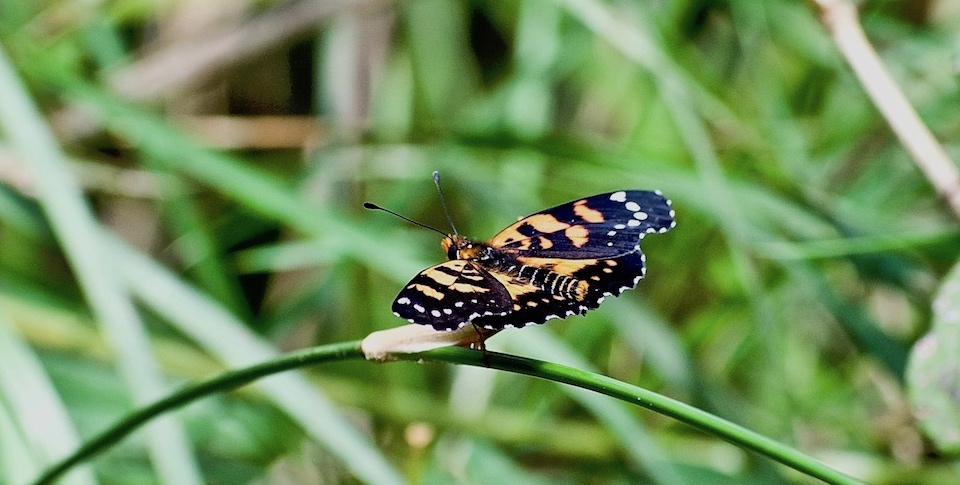 Half-way Up – a Fruit Bar and a Lookout Point
Mid-way up, at an elevation of about 280 meters (920 ft), a small wooden cabin waits at an excellent lookout point, with a fruit bar offering a variety of seasonal produce:  papaya, mango, coconut, orange, grapefruit, guava, star fruit, etc. A great way to rebuild your energy for the second half of the hike!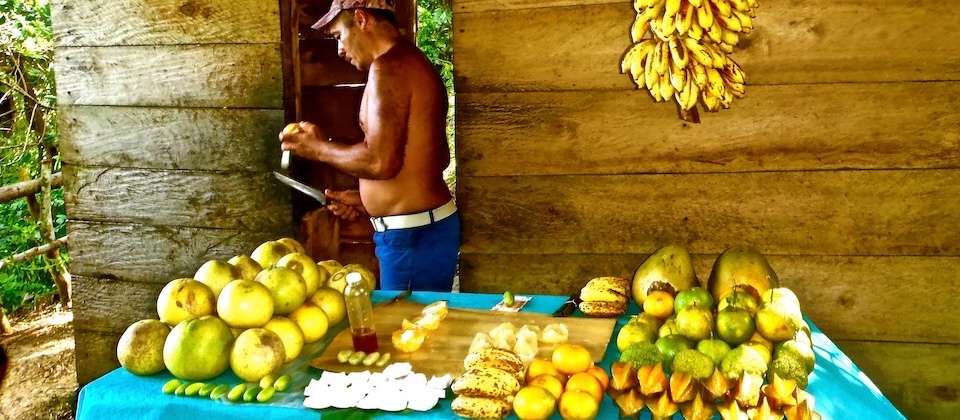 El Yunque's Flora: Amazing Endemic Species
The second half of the hike will. find you surrounded by dramatically shaped karstic rocks. And as the soil and substrate change, a new range of species greets your presence.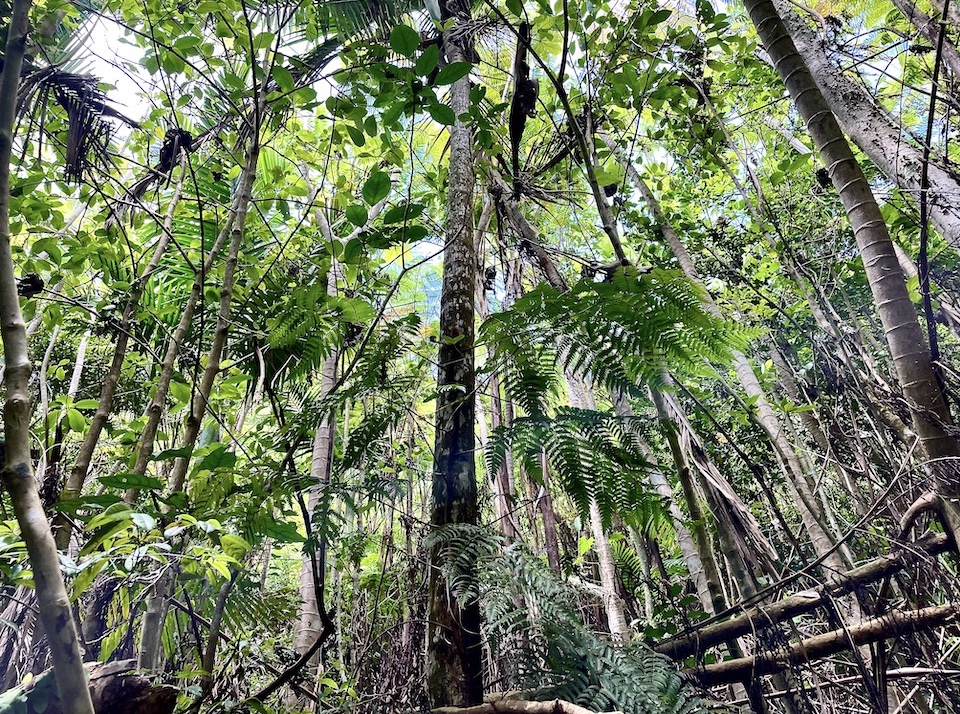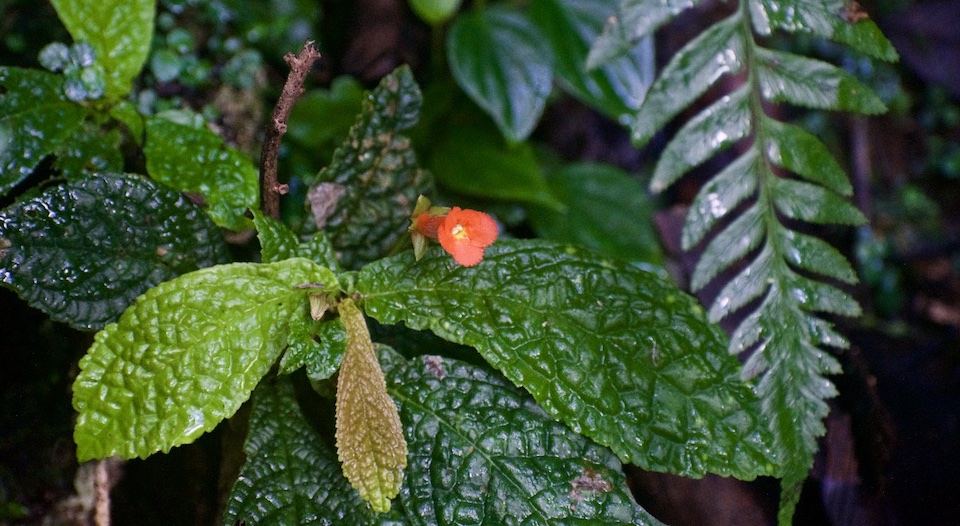 The vegetation is dense and tall, so you'll walk under the shade most of the time. Ferns abound – a rapid biological inventory of El Yunque's ferns published in 2016 documents a total of 57 species.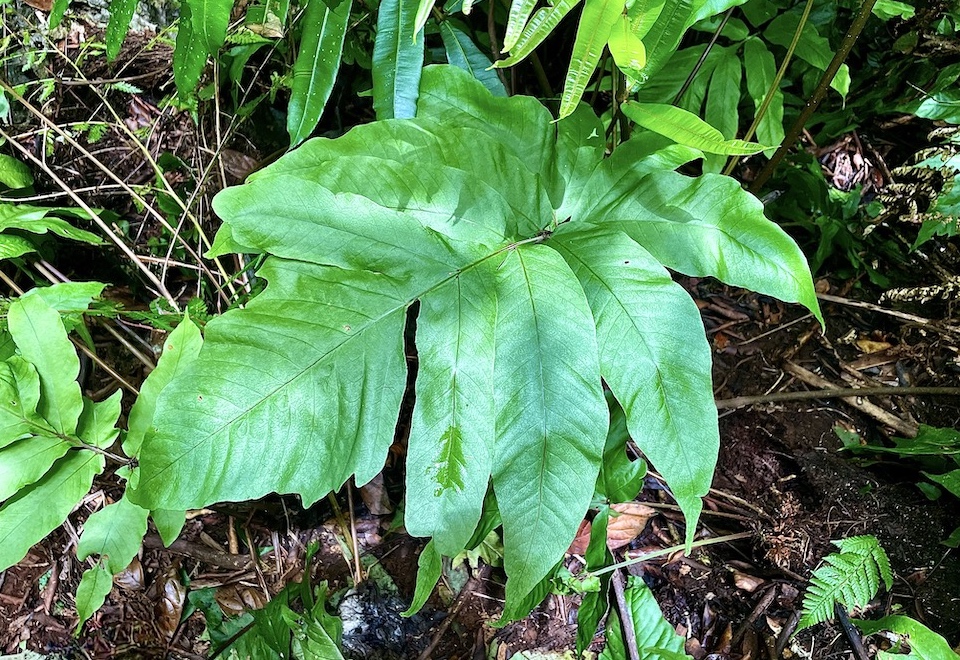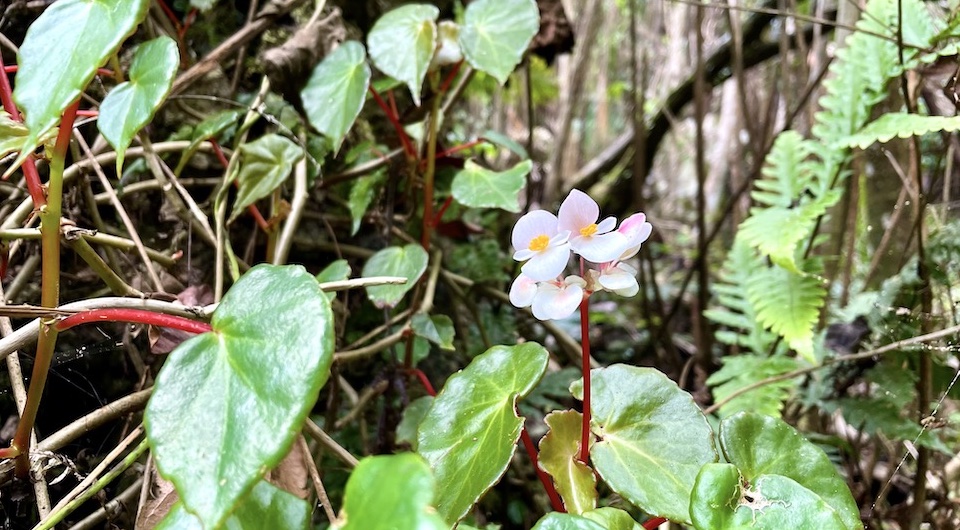 Among flora species, the following will certainly catch your attention:
Three very special gesneriads: Gesneria glandulosa, endemic to El Yunque; Gesneria reticulata (distributed in Cuba, Hispaniola and Puerto Rico), and Gesneria depressa (until recently called Gesneria shaferi), endemic to Guantanamo and Holguin provinces.
Cuban endemic ferns Tectaria caluffii and Alsophila cubensis (a tree fern), as well as the climbing fern Lygodium volubile, distributed in tropical areas of the American continent.
The delicate Begonia wrightiana, endemic to the highlands in Guantanamo province.
A wonderful mini orchid that lives exclusively in mountains of eastern Cuba: Lepanthes grisebachiana.
The colourful Ekmania lepidota, a species in the Asteraceae family, endemic to El Yunque's summit and extremely vulnerable.
Coccothrinax yunquensis, El Yunque's emblematic palm tree – it only grows on the highest levels of this karstic plateau.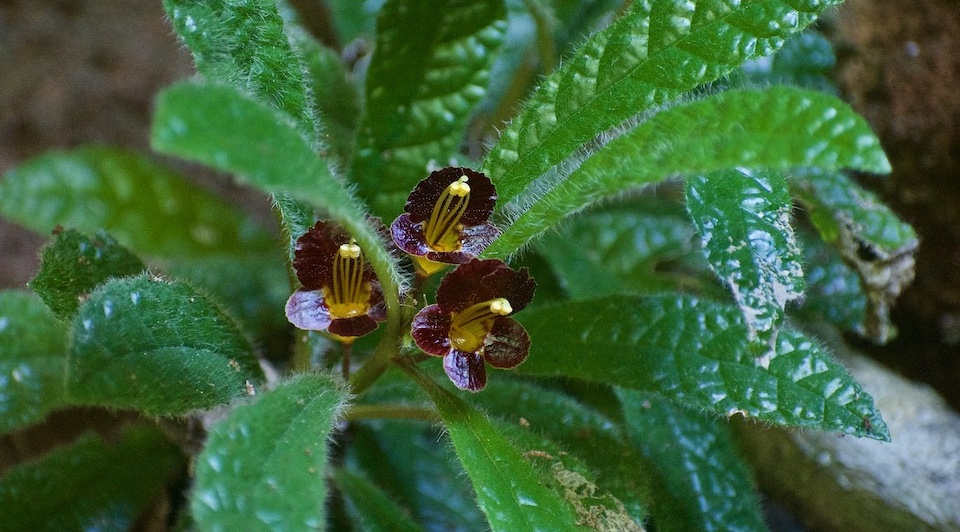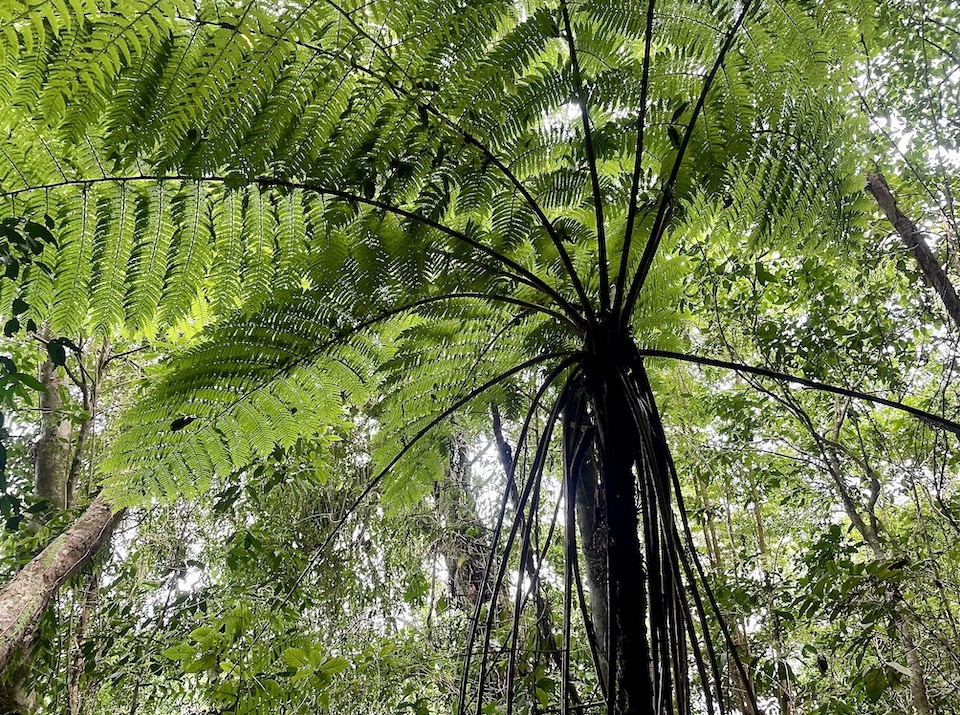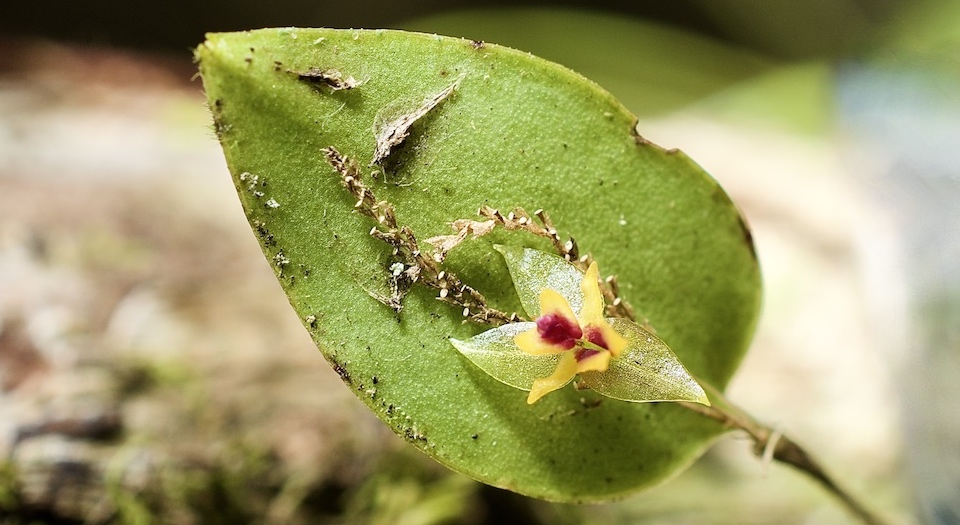 At the Summit – the Purest Air and Unique Views!
Things get significantly steep towards the last part of the hike – you will feel the burn! But when you get to the summit you will be rewarded by a cool breeze and an amazing view!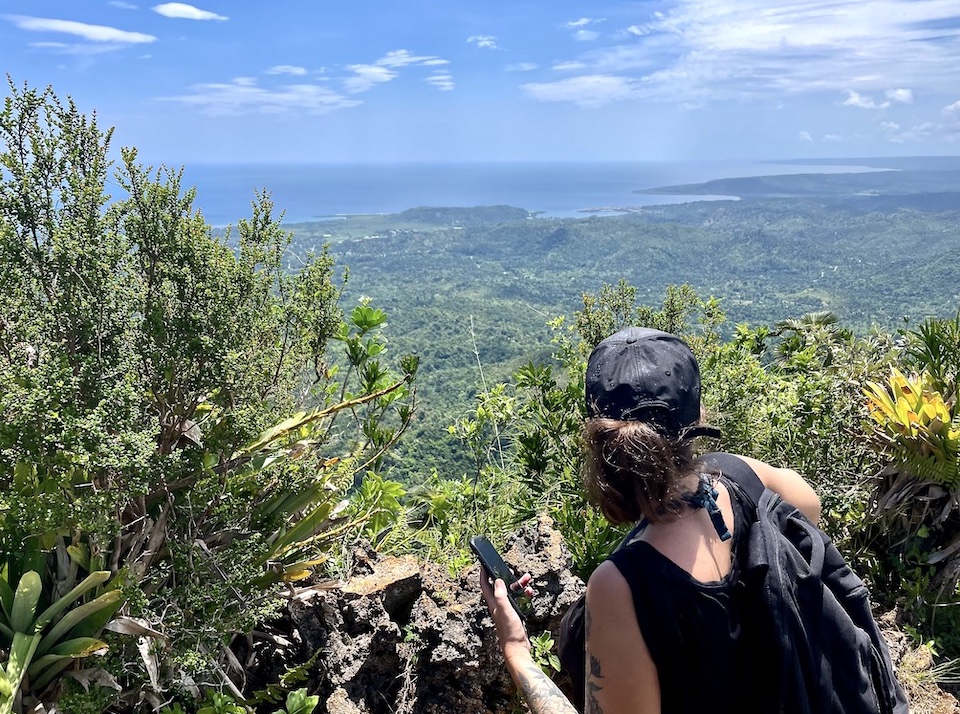 Indeed, from the top of the mount, the view spreads out all the way to the town of Baracoa, which appears to be a peninsula between Baracoa Bay and Miel Bay. You will also appreciate rivers Duaba and Toa's mouths as they reach the coastline.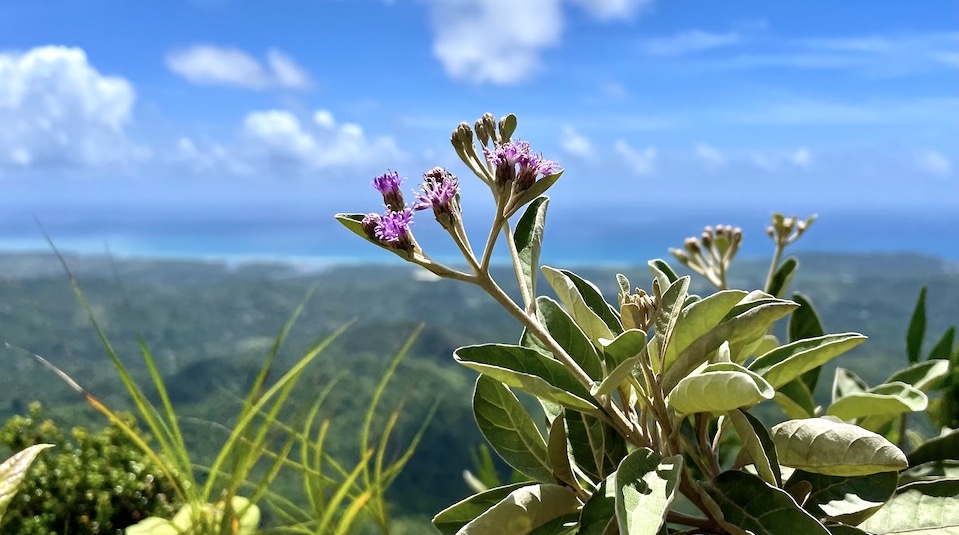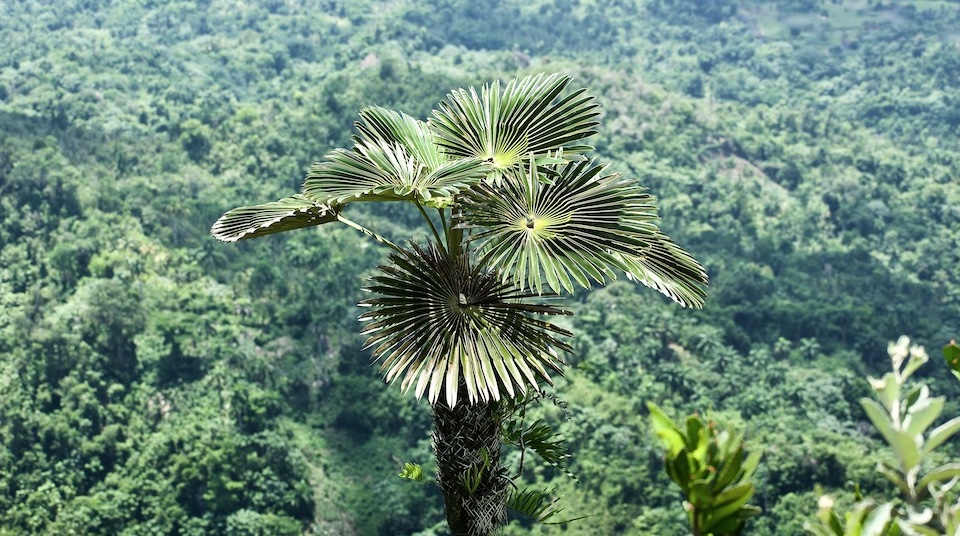 Hiking Down – Another Perspective on the Local Environment
After enjoying such beautiful sights, the hike down will certainly offer you a different perspective on the natural environment you crossed through on the way up. But do keep minding your step!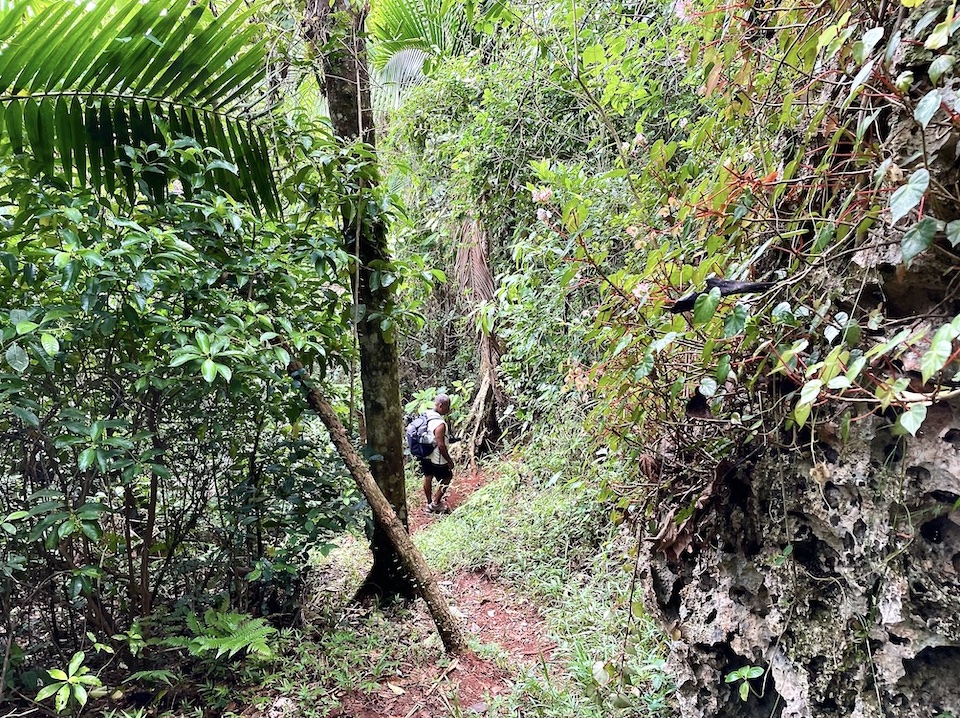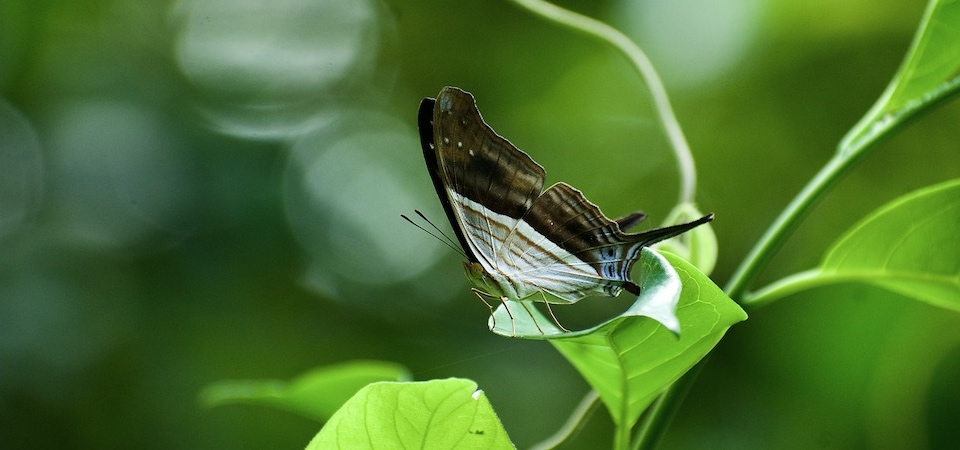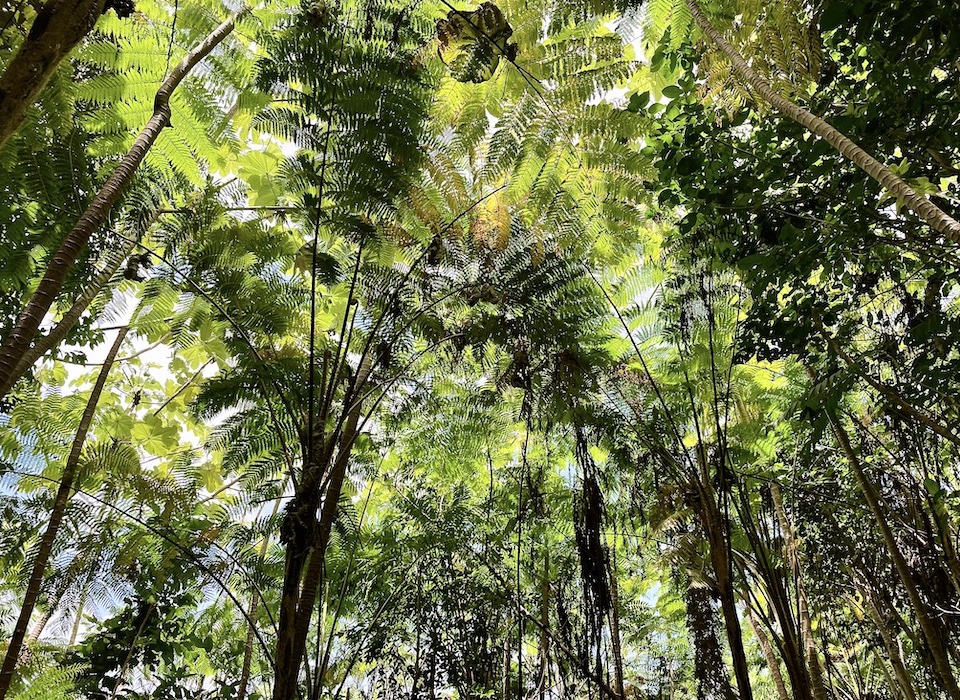 Once you reach the base of the mount, you can bathe in the crystal-clear waters of river Duaba and treat yourself to a tasty, traditional countryside meal at a peasant family's home!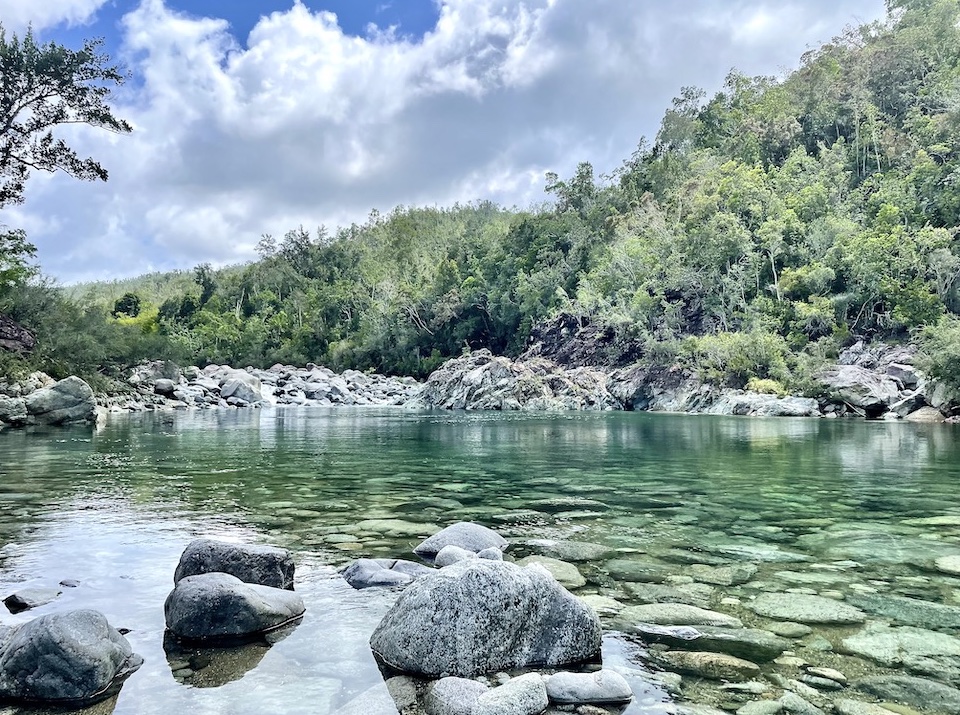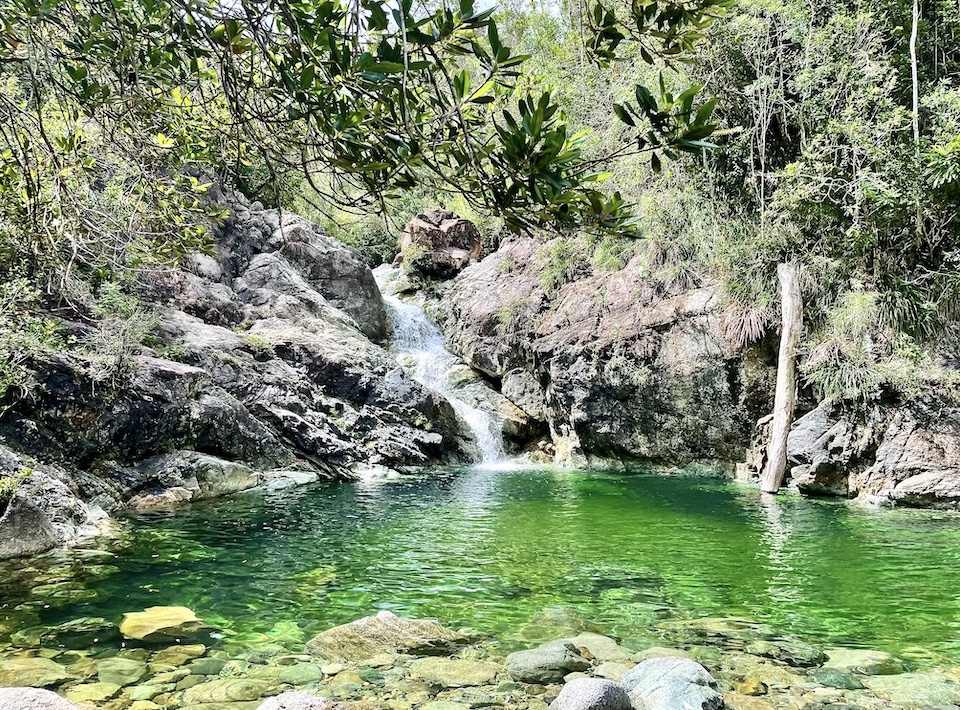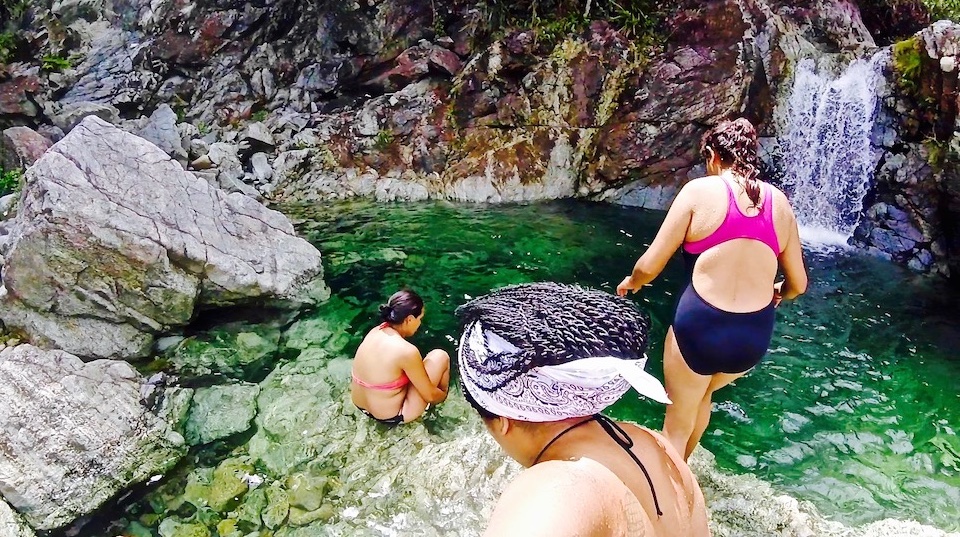 And do not miss sunset views at the end of the day…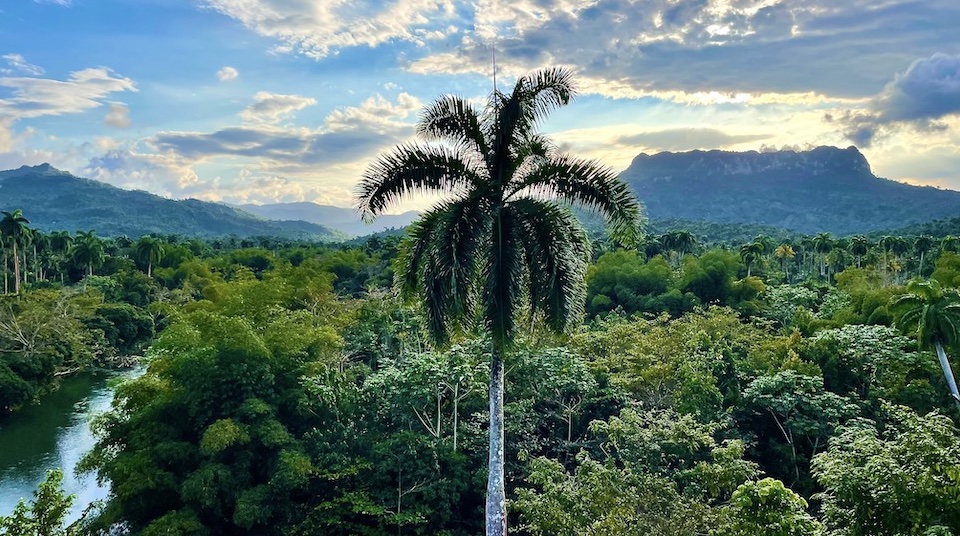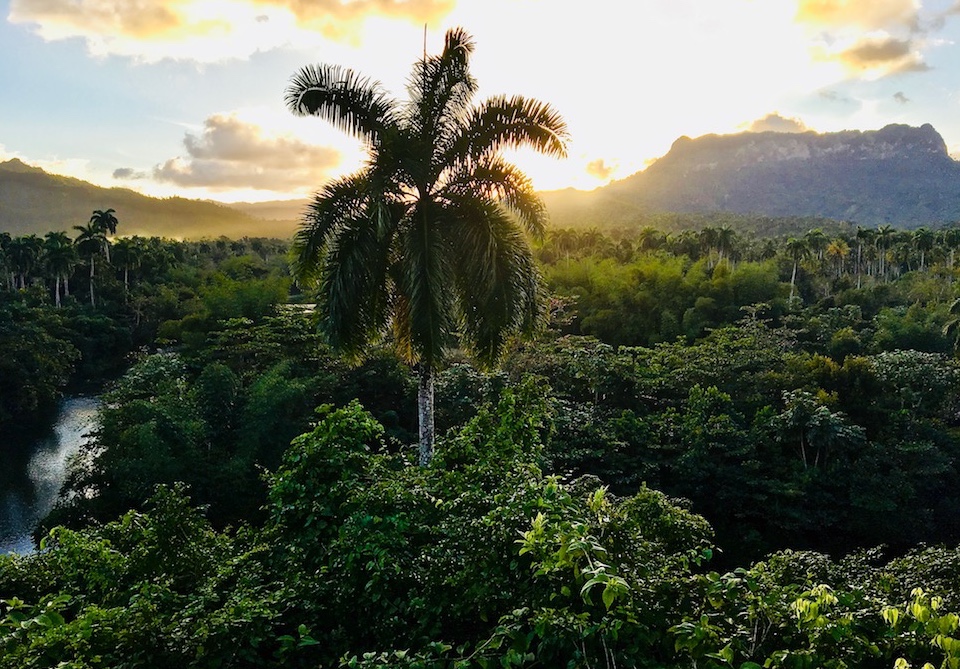 Did You Know?
A strikingly iconic geological feature, El Yunque is closely tied to Baracoans' history and identity. We consider it a symbol of our city and our region.
A sculpture at the summit represents the great Antonio Maceo, known as the Bronze Titan, a hero of Cuban Independence. General Maceo launched renewed combats in the region in 1895.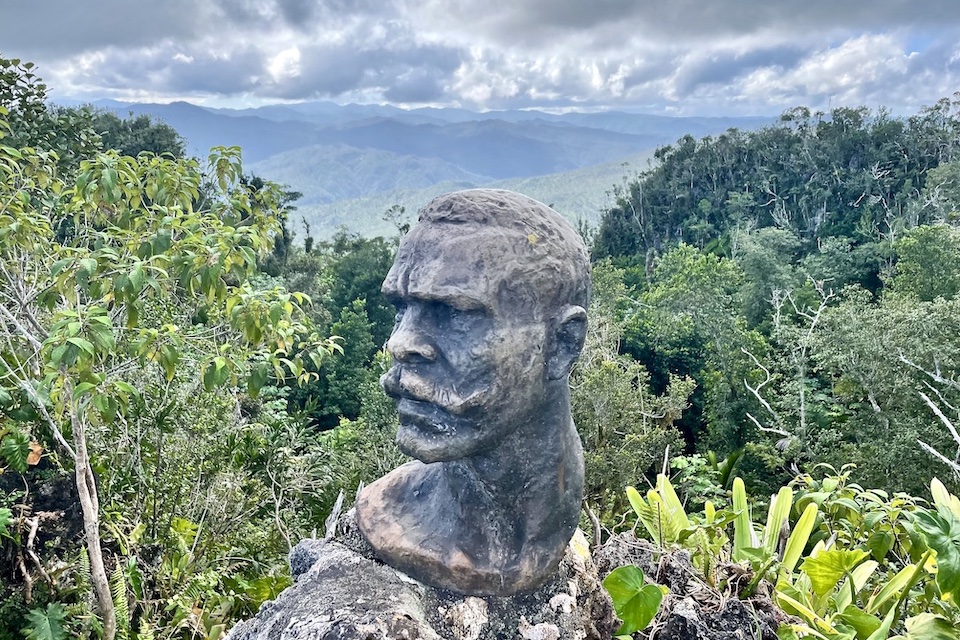 Recognizing its historic, cultural value and its unique geographical character, Cuba's Monuments Commission declared El Yunque a National Monument on December 25th, 1979.
El Yunque proved to be a strategic geographical feature for the Taíno people as they resisted conquest at the hands of the Europeans. Later on, maroons also found in this mount an ideal setting to rebuild their lives away from slavery.
At the end of the 18th and the beginning of the 19th centuries, French immigrants having fled the nascent Republic of Haiti launched coffee plantations on mount El Yunque. Archaeological remains can be seen in some local beekeepers' farms.
Practical information – and budget tips!
The guided hike to top of the mountain costs 1000 CUP, to be paid at the Visitors' Centre by the entrance to the protected area. This fee includes the (compulsory) guide's service.
Duration of the hike: 2 hours going up and 2 more hours to come down from the top (a total of 4 hours).
The starting point is located at an elevation of 30 meters (100 ft), while the arrival point is at about 560 meters (1840 ft). You will have gained some 530 meters (1740 ft) in elevation during this hike.
Bring sufficient water to drink and a snack to keep a good level of energy.
Start the hike early in the morning, to avoid the higher heat later around noon or in the afternoon.
Wear good hiking shoes. There will be some slippery stretches (the hike is best done on a day when it didn't rain the previous day).
Bring flip flops or water shoes to cross river Duaba if you're not used to walking barefoot on river stones (it can be painful for your feet!)
There are washrooms at the entrance of the protected area, as well as a small convenience store selling bottled water, soft drinks, snacks.
A taxi from Baracoa to the entrance of the protected area will charge you 25 EUR or USD. It is a full-day service: the driver will wait for you there to bring you back to Baracoa.
A traditional meal at a peasant family's home will cost you between 800 and 1,000 CUP, excluding liquids (beer, bottled water or canned drinks).
You can also cycle from Baracoa to the entrance of the protected area (9 km or 5.6 miles one-way). Renting a good bicycle in Baracoa for the day can cost between 6 and 10 EUR or USD. Villa Paradiso offers its guests beautifully created cycling maps to the Baracoa region – our treat! We invite you to learn more about cycling and cyclotourism in Baracoa.
You can combine the hike to El Yunque's top with a splash at the pristine pool by the Duaba waterfalls (this extra trail's fee is 600 CUP, to be paid at the entrance to the protected area). You can do them both on one day or each one on a different day.
Sources and Recommended Reading
We are thankful to Jorge Díaz Romero, a long-standing conservation specialist with Cuba's Empresa Flora y Fauna, and Noel Coutin Lobaina, a great Baracoan flora connoisseur for having enriched a number of our multiple hikes to El Yunque's summit.
This blog entry draws some data and information from the following books or publications:
Clark, John L., Matos, J., Suárez Terán, S., et al. (2013), "An Annotated Species List for the Gesneriaceae of Cuba", in Selbyana, 31(2): pp. 186-227.
Coutin Lobaina, N., Díaz Romero, J. et al, "Consideraciones sobre la conservación de Coccothrinax yunquensis Borhidi & O. Muñiz (Arecaceae)", in Monteverdia 15 Num. 1, 2022, pp. 60-70.
Floirián, José Enrique (2015): Patrimonio cultural y natural de Baracoa. Editorial El Mar y la Montaña, Guantánamo, 136 pages.
Núñez Jiménez, Antonio y Núñez Velis, Liliana (2008): La cuenca del Toa. Fundación Antonio Núñez Jiménez de la Naturaleza y el Hombre & World Wildlife Fund-Canada. Colección La Naturaleza y el Hombre, Volumen 17, 333 pages.
Riverón Giró, Frander B. et al. (2016): "Inventario biológico rápido de los helechos del Elemento Natural Destacado El Yunque de Baracoa, Cuba", en Revista Cubana de Ciencias Biológicas, Vol. 5 No. 1, febrero-septiembre de 2016, pp. 95-101.
---
Activities, Baracoa, Sustainable Tourism
Tags: Adventure Tourism, Birdwatching, Cyclotourism, Ecology, Forests, Hiking, Nature Tourism, Rivers