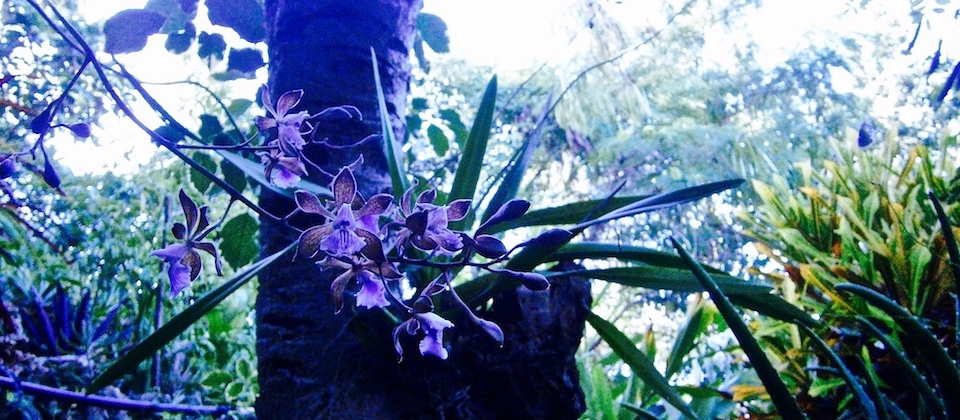 Published on 19 July, 2017.
---
A garden is like a dream. When we bought this house with its adjacent land three years ago, it didn't have a garden. Villa Paradiso had to be invented and its back area was just a piece of land that needed care, attention and effort. That's how we started dreaming of a garden.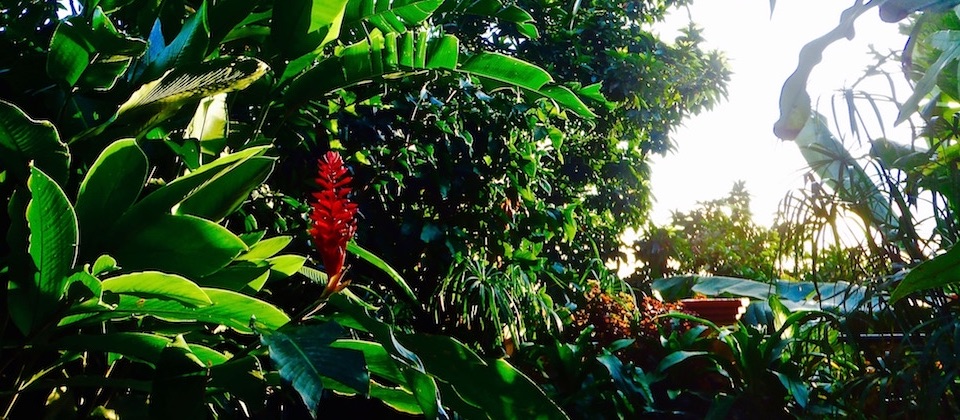 It wasn't difficult to dream, because the limestone rocks that shape El Paraíso hill here in Baracoa lend themselves to varying imagination games. And the counterpoint between the salient rocks and the patches of fertile red dirt soil elicited a range of visions.
Three years later, a garden in ongoing metamorphosis
We have learnt that this dream is a two-fold experience. On the one hand, the imagined garden of which we dreamt: the conception that has guided us. On the other hand, the dream narrated by the garden's continuing transformation through these years: nature responding to our care and changing the shape of the land over and over again.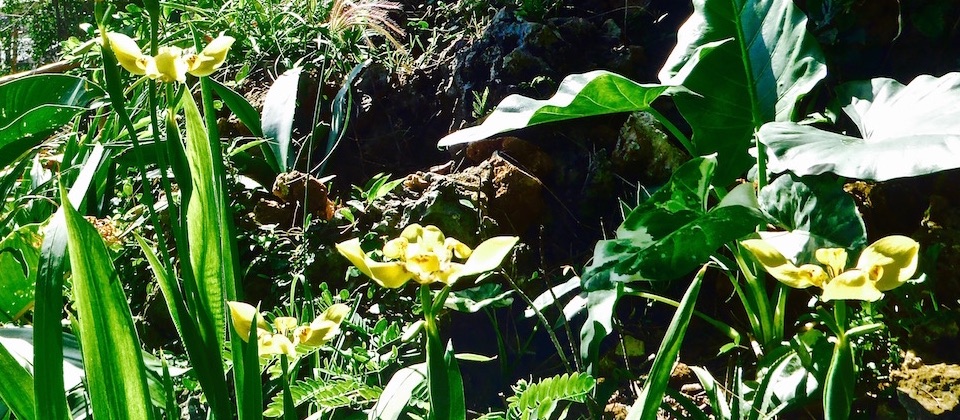 We invented for our garden a stairs system, as it is located on a significantly steep hill. We later installed a number of wooden banisters, which help make the garden stairs easier to negotiate for our guests but are also an ornamental addition.
Good waters keep this garden green
Baracoa is known as the City of Waters (La Ciudad de las Aguas). The Taíno word "Baracoa" itself means presence of the sea, or abundant waters. Our region is blessed by the highest levels of rain precipitation in Cuba, and it is home to no less than 29 rivers. Good waters that help us maintain this garden green.
Today, ornamental plants share space with wild species. We have at least 15 varieties of ferns, four of palm trees and several types of succulent plants or cacti. We have aloe vera and a range of other medicinal plants such as verbena, mint, lemongrass and chamomile – and nutritional wonders such as the moringa tree (Moringa oleifera).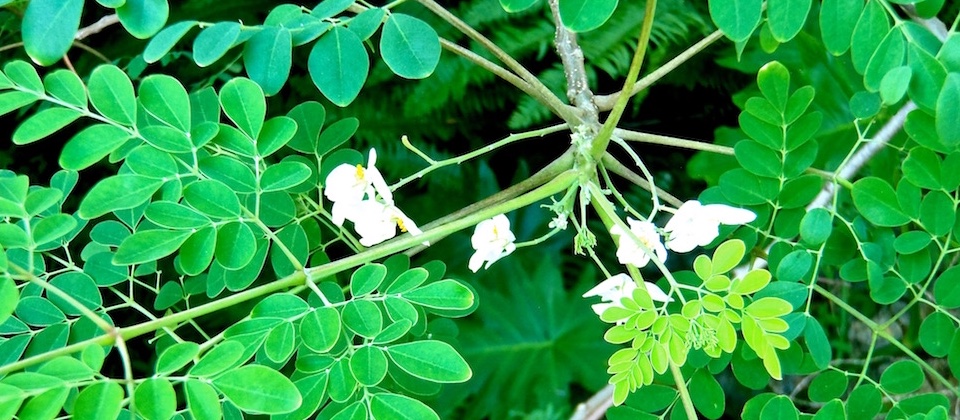 A range of fruit trees, vegetables and herbs
Our fruit trees include plantain and banana trees of various kinds, which yield very frequently.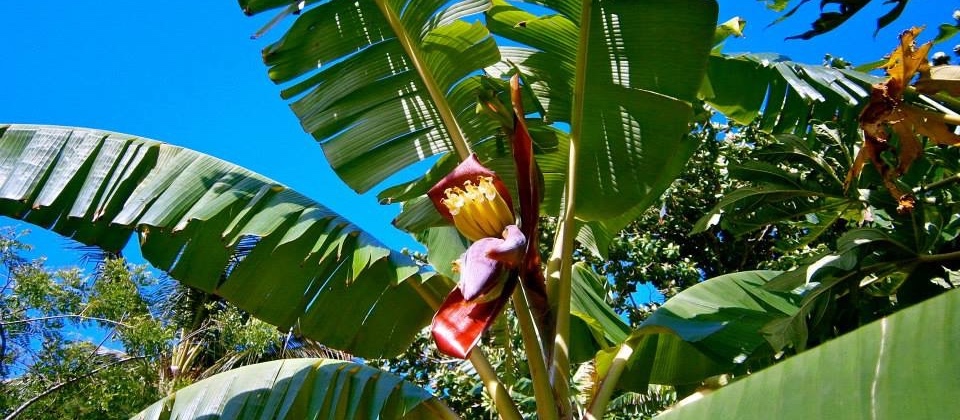 Our yearly avocado harvest reaches between 500 and 700 units during the avocado season.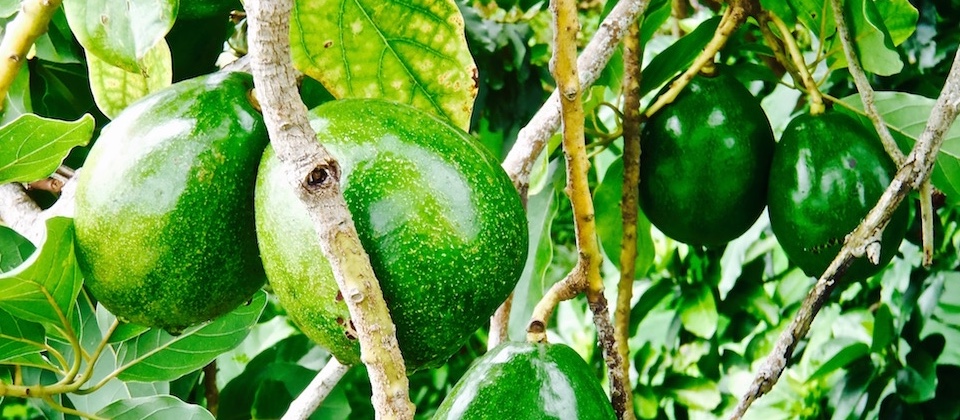 This year, our passion fruit vine started blossoming and yielding delicious fruits. We have also planted squash, taro root, papaya, cashew, guava, soursop, orange, lemon trees…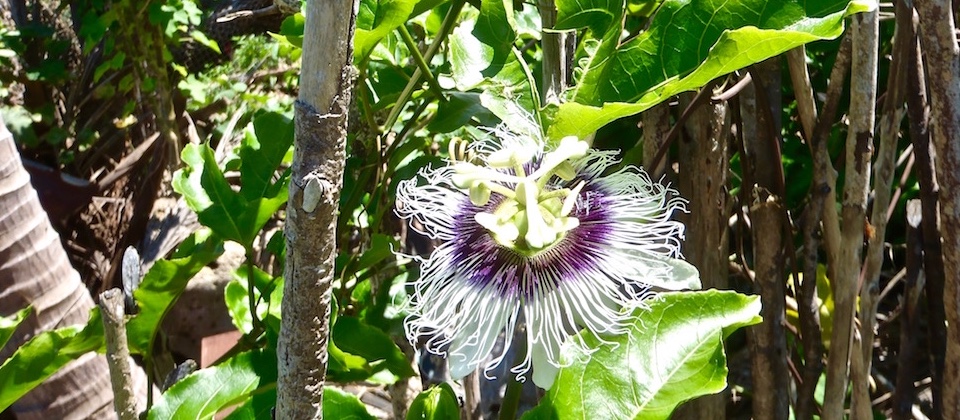 Thus we will keep increasing our capacity to offer you an experience of ecological and organic tourism, as we widen our direct inputs from our garden to our kitchen and our guests' table.
Our house has been taken by flowers
Our garden's flowers include a type of jasmine that releases its scent at night, various kinds of lilies or irises and three of orchids.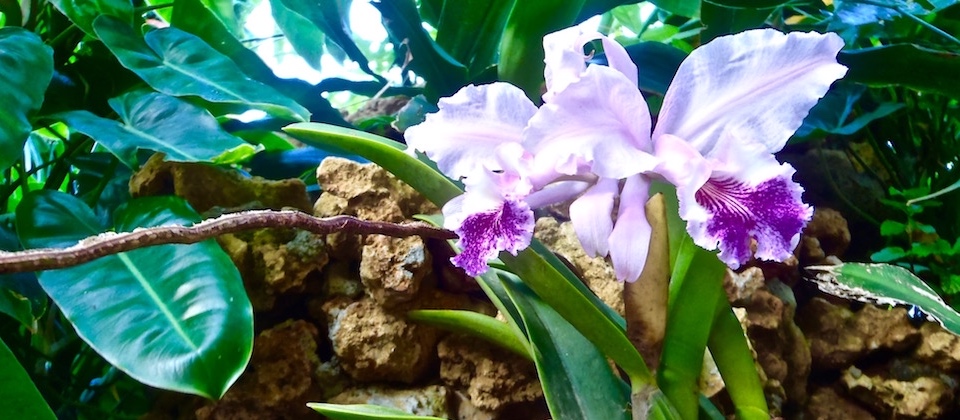 And a Cuban garden like ours could not be devoid of our national flower, called mariposa (Hedychium coronarium).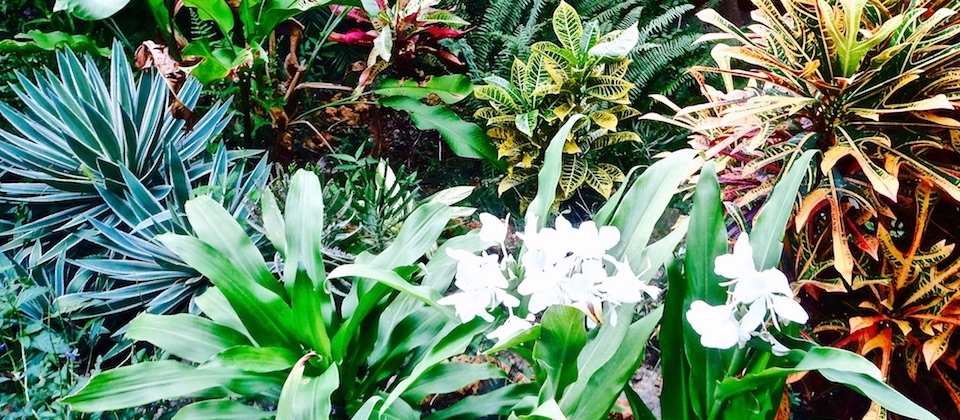 Talking about butterflies, here you'll be able to appreciate a nice diversity of such beautiful insects. We also have polymita picta – a colourful tree snail endemic to the region.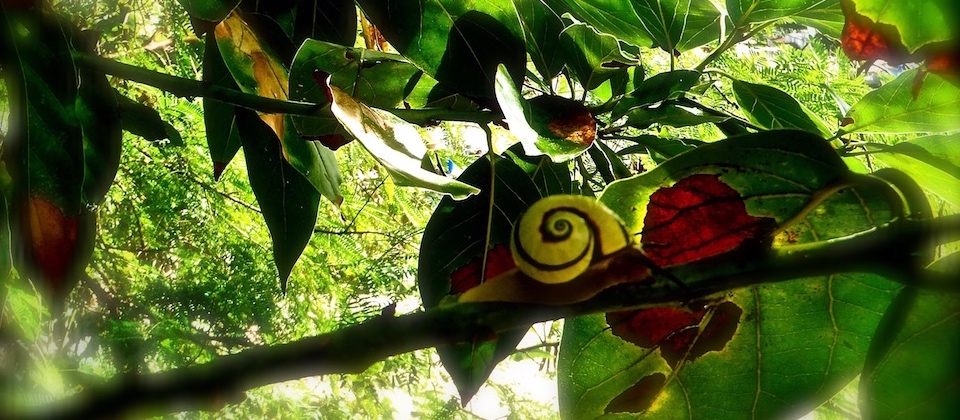 And hummingbirds come to enjoy the pollen of our flowers – but we have also enjoyed sightings of the Cuban green woodpecker (Xiphidiopicus percussus).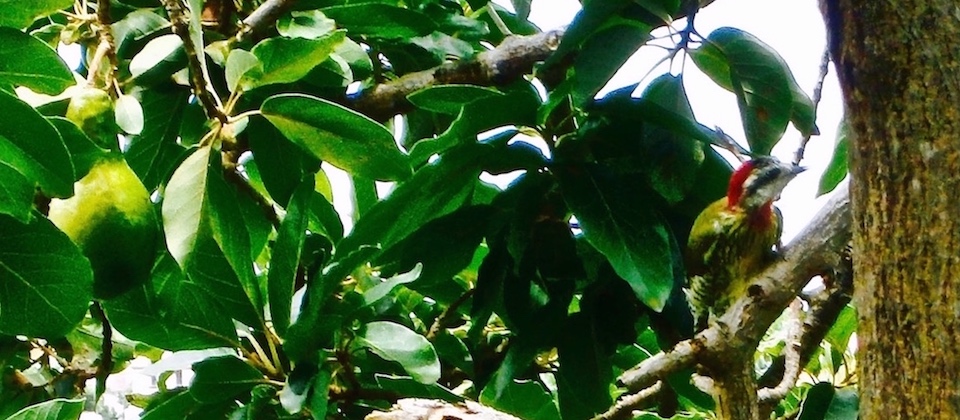 Our visitors appreciate our garden – and they talk about it!
At the top of our garden, we are planning to build a terracotta-tiled gazebo. It'll be an ideal spot for our guests to lounge while having a drink and taking in the magnificent views on Miel Bay or read a book while enjoying the sea breeze.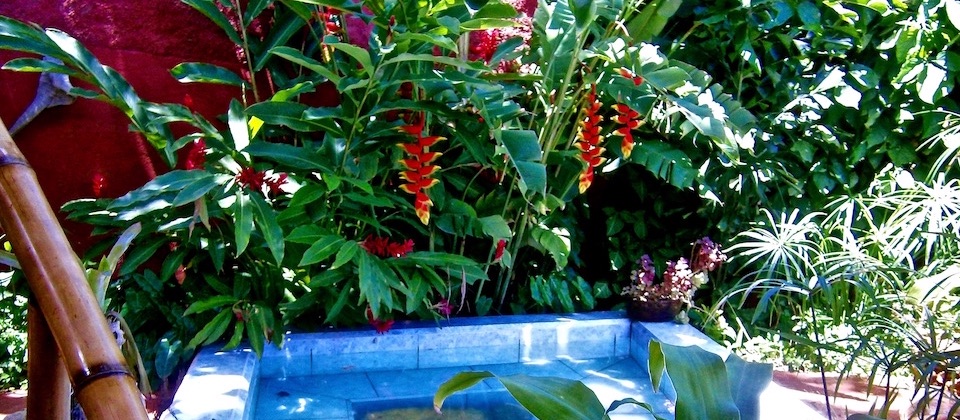 Several of our guests have expressed their appreciation of our garden via reviews published on TripAdvisor or on Facebook. Our dream is ongoing and will continue to change in shape, offering our visitors new beauties from one season to the next.
If you want to see more pictures of Villa Paradiso, you can visit our gallery.
---
Baracoa, Sustainable Tourism, Villa Paradiso
Tags: Adventure Tourism, Ecology, Natural Medicine, Nature Tourism