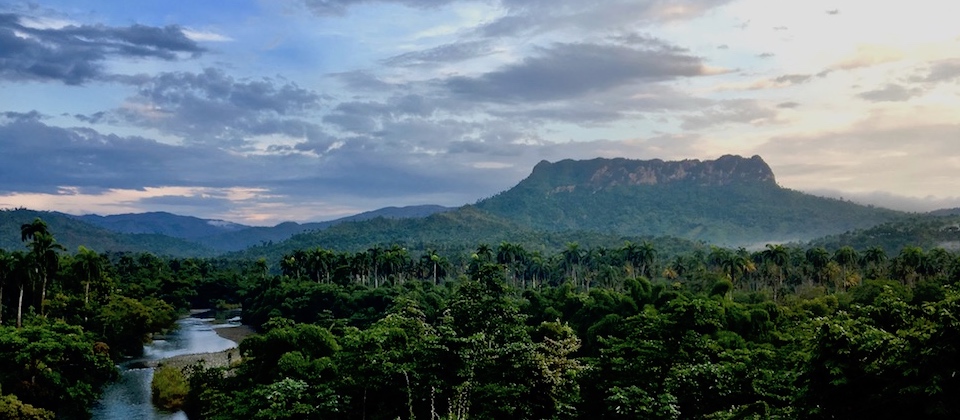 Published on 6 July, 2020.
---
Baracoa is considered by Cuba travel experts as one of the most scenic regions in the country. Travel guides, blogs and articles are sprinkled with incredible pictures of the classic Baracoan views. In this post we offer you our own takes and perspectives on our land and people – including the classic views and some pretty unique ones too!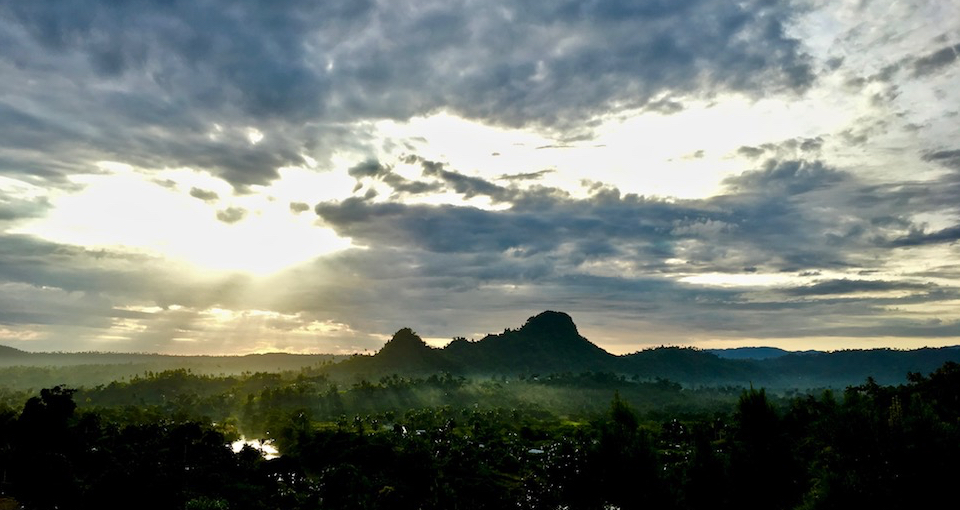 We often get requests from travellers who are in the planning stages before their trip to Baracoa and scouting in advance for the not-to-be-missed travel photography spots. We're super glad to share with our guests the exact coordinates of the views included in this post! (By the way: please do check out our list of useful tips at the bottom of this post.)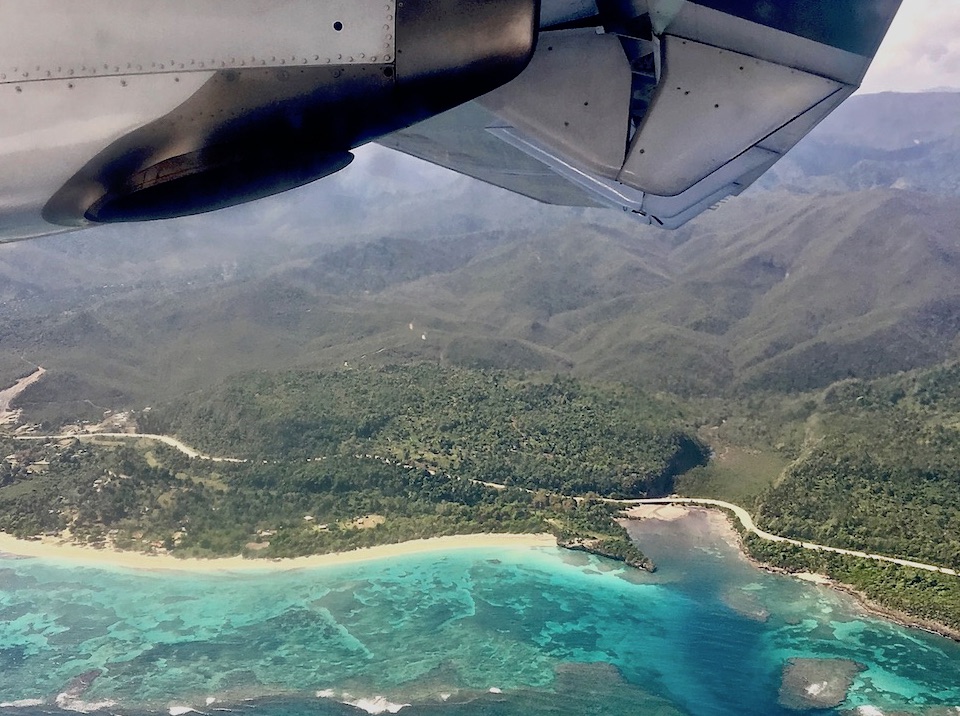 Capturing Baracoa's soul – Villa Paradiso's guests' pictures!
For us, travel photography should certainly include the most striking landscapes. But it is way more than just that. It comprises people and street photography, adventure photography, nature photography and (of course!) food photography too. Under any of those categories you can make a given destination shine for its unique beauty, atmosphere and soul!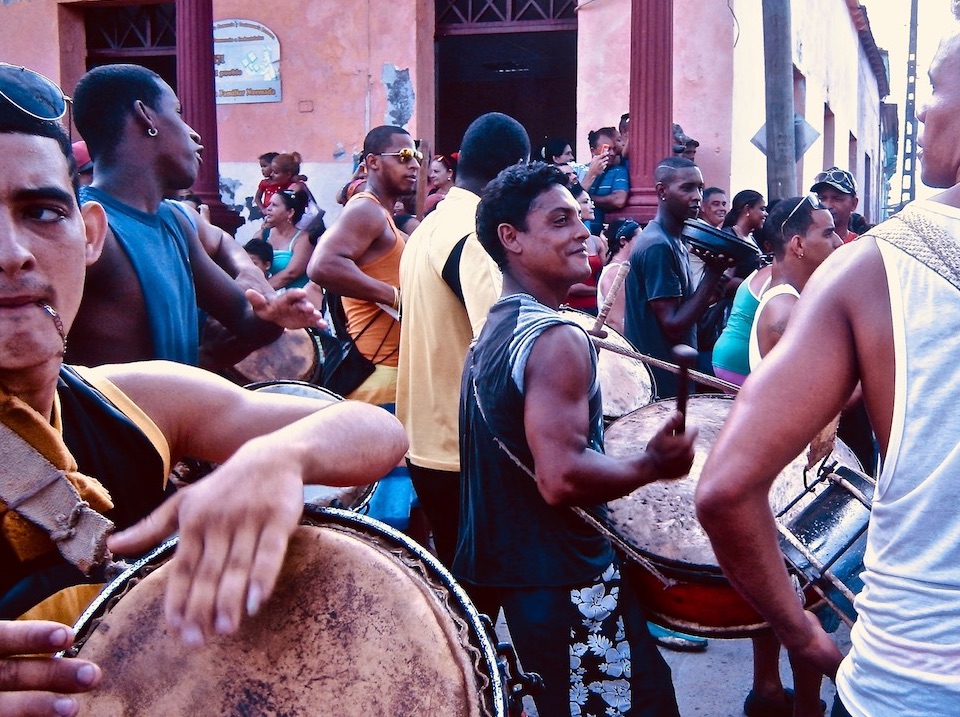 For this post, we thought of doing things a bit differently and we invited our past guests to participate. We did contact some of them proactively, inviting them to be guest photographers on this post, but we also posted an open call for participation. Folks enthusiastically joined in the fun and their beautiful shots have made this article such a vibrant celebration of Baracoa!
So – we offer you here an initial set of pictures taken by us, followed by an ample number of photos showcasing our guests' tastes and talent! Pictures with no specific author indicated are ours, as usual. For their part, each one of our guests' photos has a clear intellectual property indication.
Landscapes, landmarks, angles – Baracoa's lush and rugged beauty
"The views are captivating!" Any traveller who has come to Baracoa will utter those or similar words. From the crossing of the Sierra del Purial mountains as you get here from Santiago de Cuba, zig-zagging along the legendary La Farola road, the landscape will caress your eyes.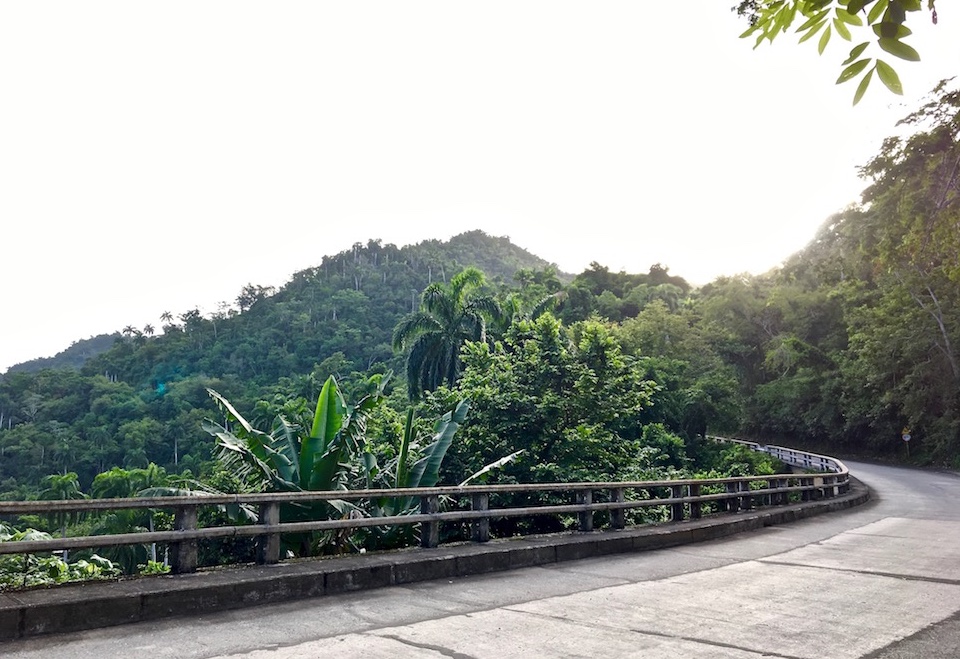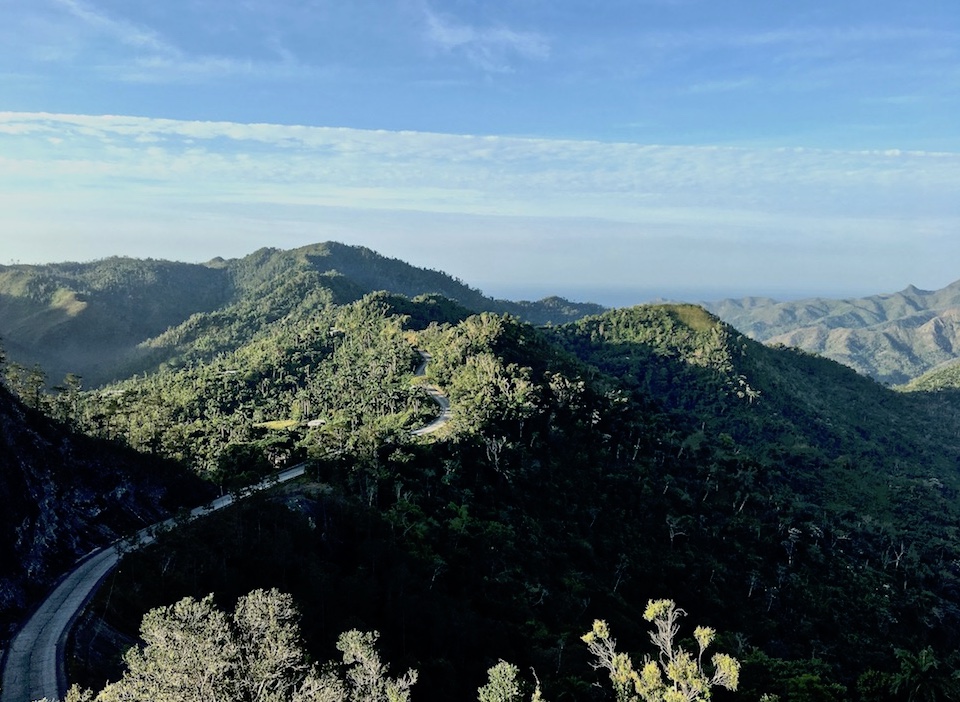 No doubt you will want to bag the region's travel photography essentials – the classics! But wouldn't you like to picture them from an unusual angle or under a unique light? We bet everybody has a picture of El Yunque, but not from this vantage point here.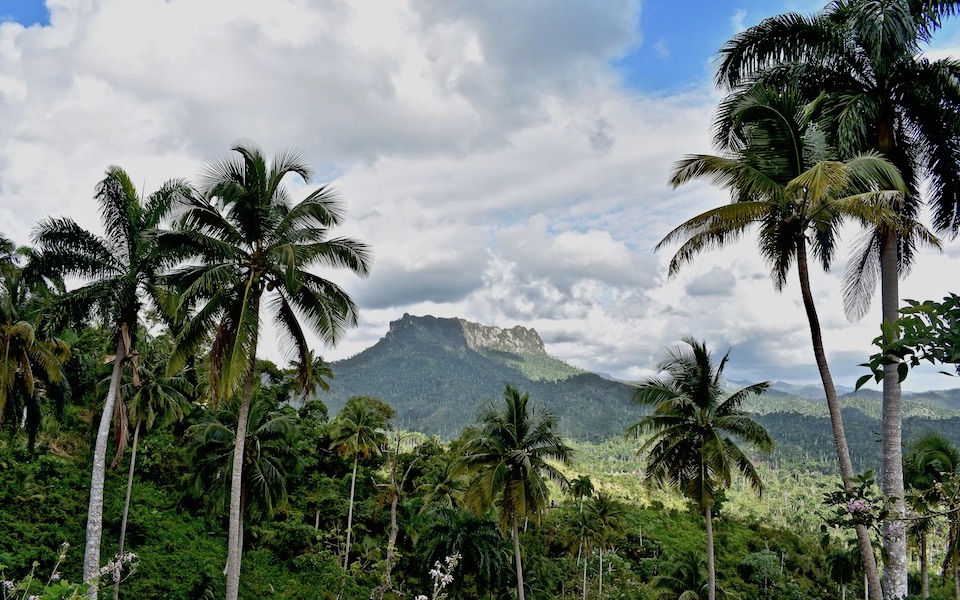 We'd be surprised if you miss two lookout points at the mouth of the Yumuri Canyon. The first one is at the onset of the old and ever-so-steep La Boruga road – some 200 meters after you cross the bridge above the river. An instant classic!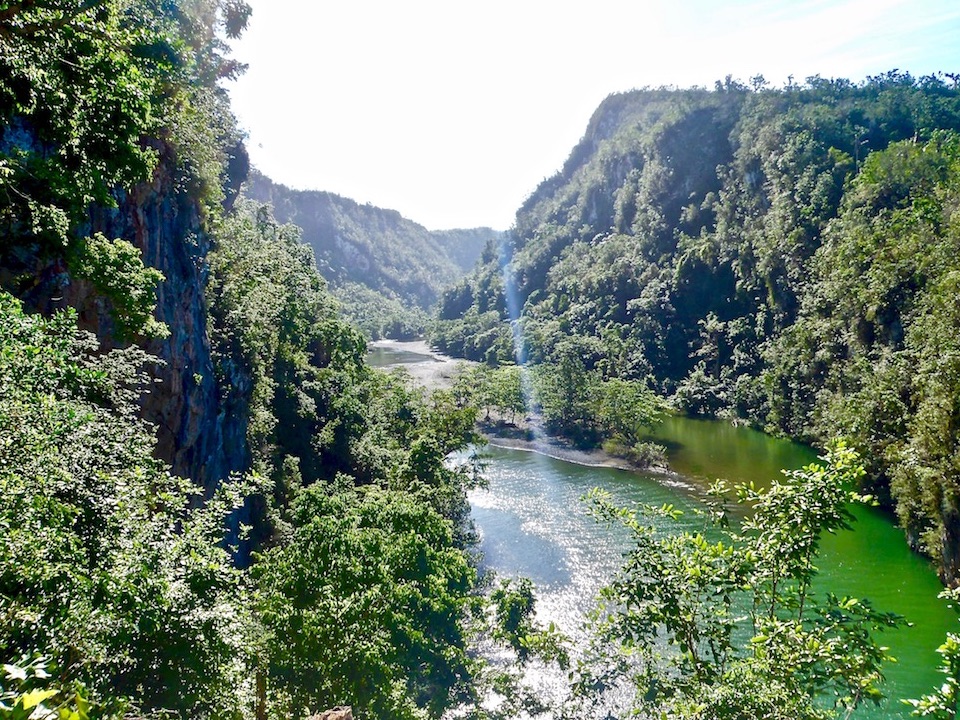 And the second one is at the newly set up El Silencio mirador, very popular in recent times. But you are more likely to miss this other view, from a third lookout point in a family farm above the canyon. There's nobody around you: only the canyon's mouth at your feet and the coastline progressively fading towards the north-west. Such a peaceful feeling…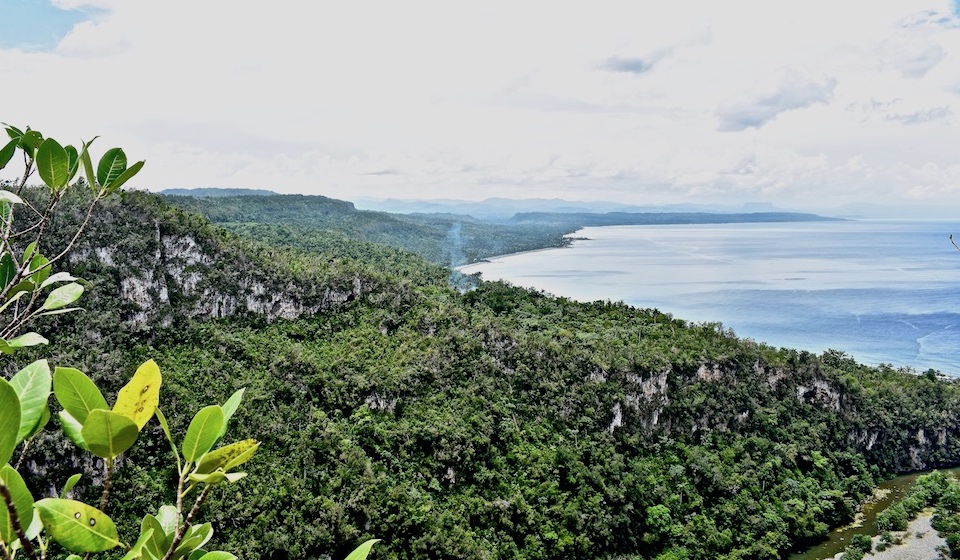 It's not unusual for travellers to come back to Baracoa quite happy after a great day spent at beautiful Maguana beach. Yet only a few actually notice that, right by the road, there's this unique spot for a great sunset shot showcasing Sleeping Beauty mountain.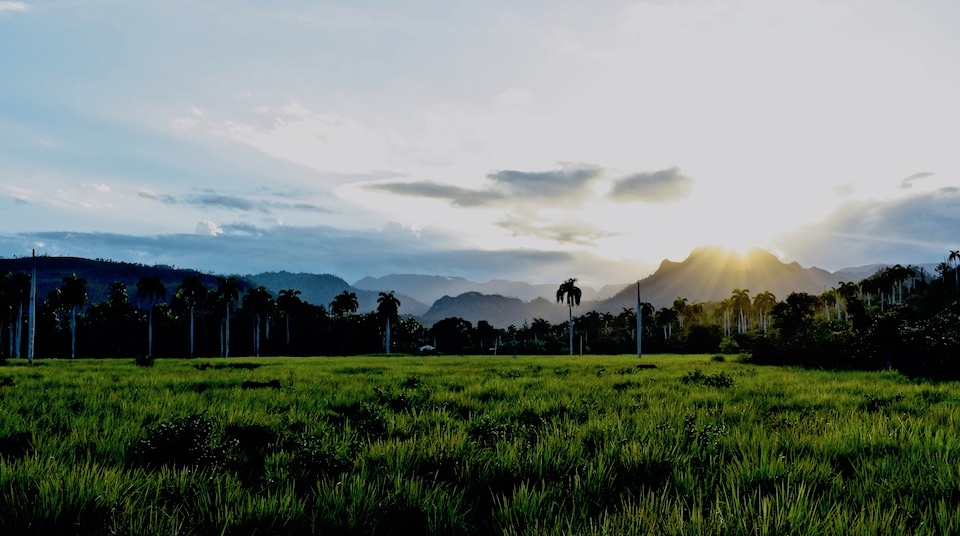 We just mentioned Maguana – could it be time for a beach? Let us splash your eyes with this moody take on Cajuajo Beach, the sky showing off a spreading fan of clouds like swan feathers!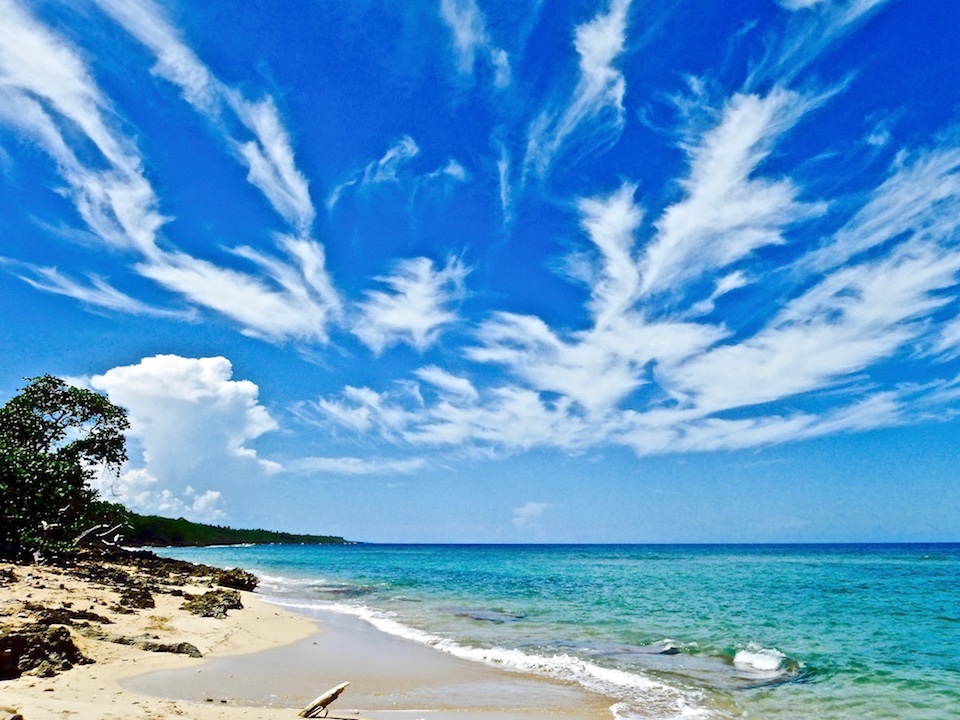 To get to Cajuajo, you can cycle past Boca de Boma bay – and things start getting at once bucolic and adventurous, right?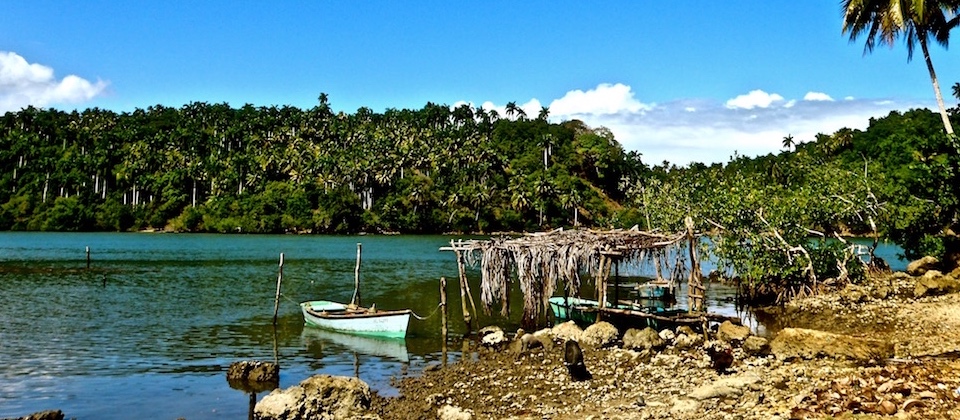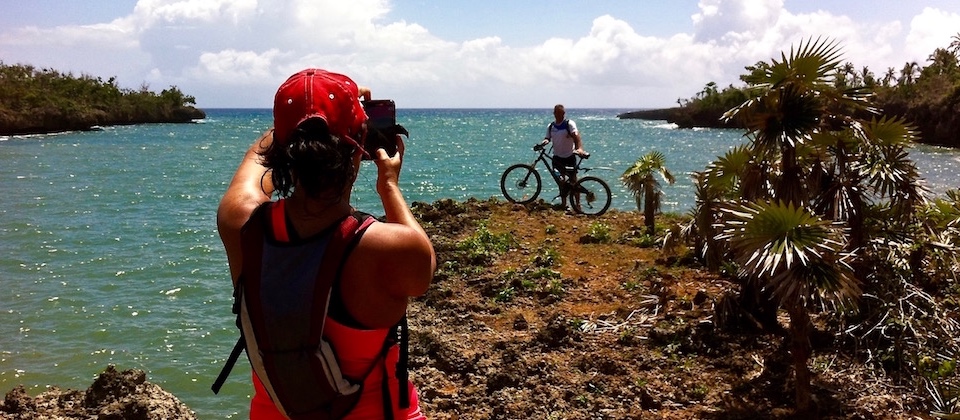 But before we hit the countryside or start pedaling, climbing mountains, rowing or diving from rocks into crystal-clear river pools, here are a couple more seaside views: laid back fishing community El Manglito and smooth, white-sanded, teal-waved Maguana.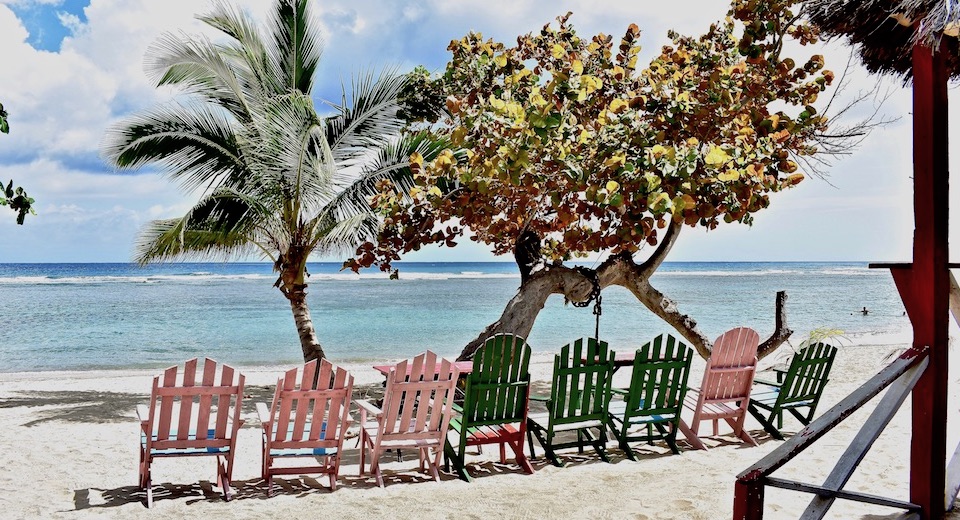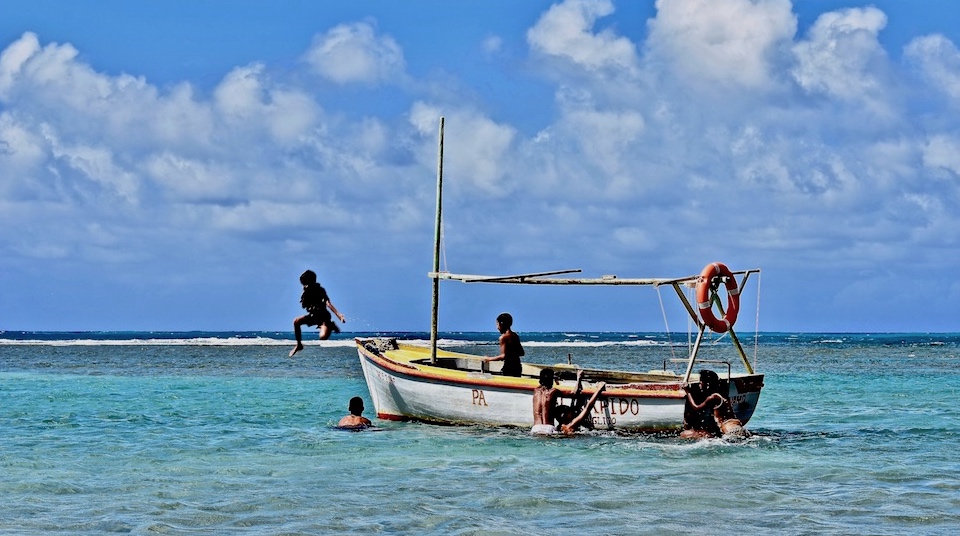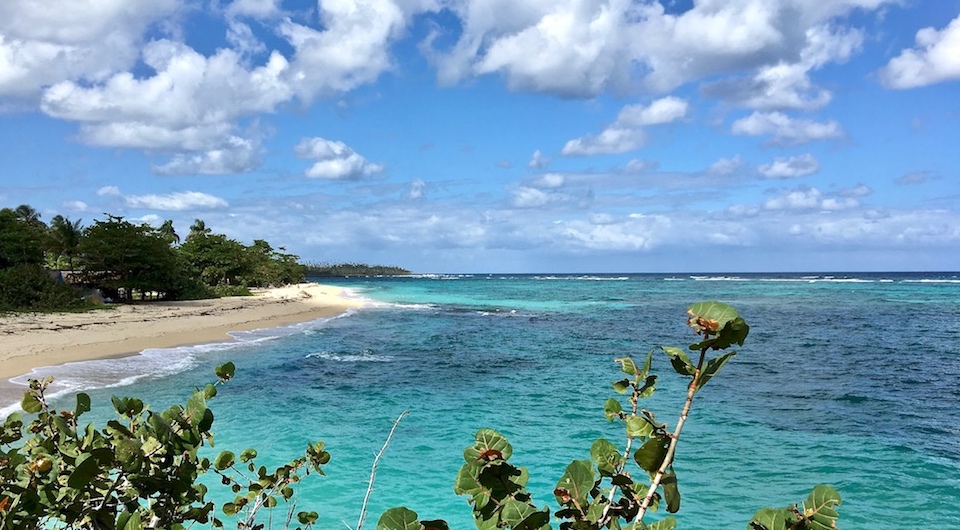 Let adventurers have their share!
Shall we then talk about hiking, adventures and travel photography? If you like your excursions to last for 2 or 3 days, there's the new Meseta de Iberia option at UNESCO-listed Alexander Humboldt National Park, taking you way beyond and higher in the mountains than the usual Balcon de Iberia trail. Here's a view from the Mirador de Iberia – located 600 meters above sea level.
A tip for you: there's this delightful view of Taco Bay (the maritime portion of Humboldt Park) a few hundred meters before you arrive at the park's Visitors Centre. We keep wondering why is it almost nobody has captured it?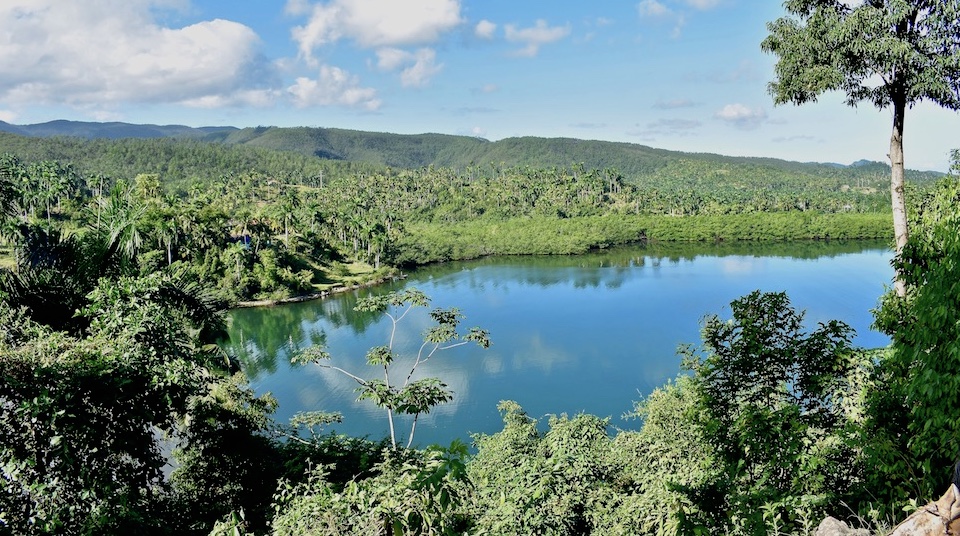 At walking distance from Baracoa, the amazing karsts of Yara-Majayara Protected Area can certainly compete for your adventure appetite and travel photography time with its Archaeological Balcony trail and its two lookout points!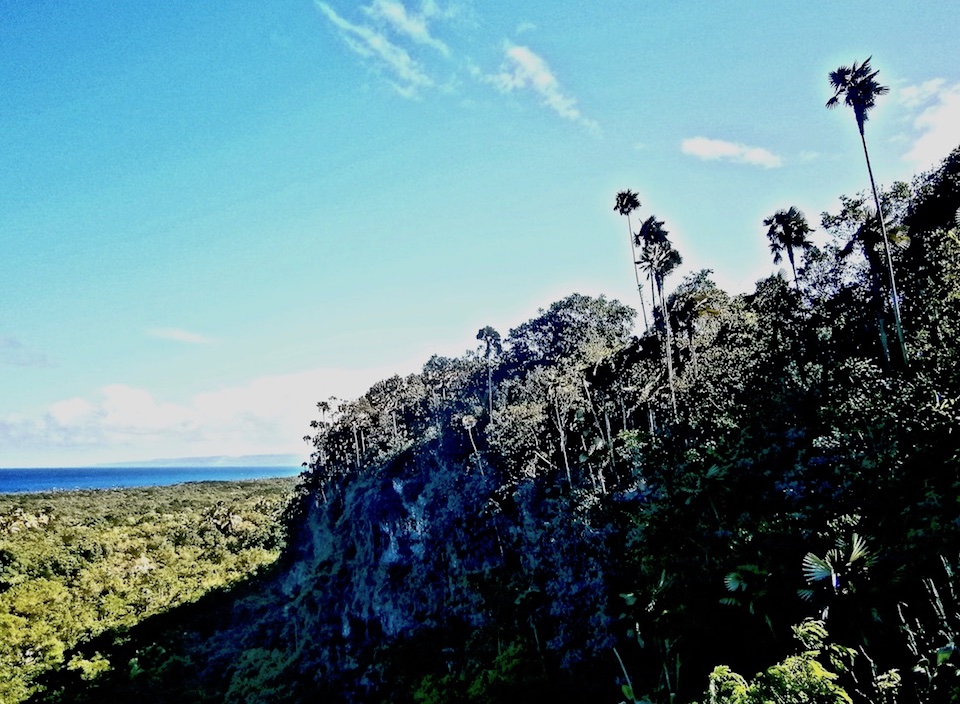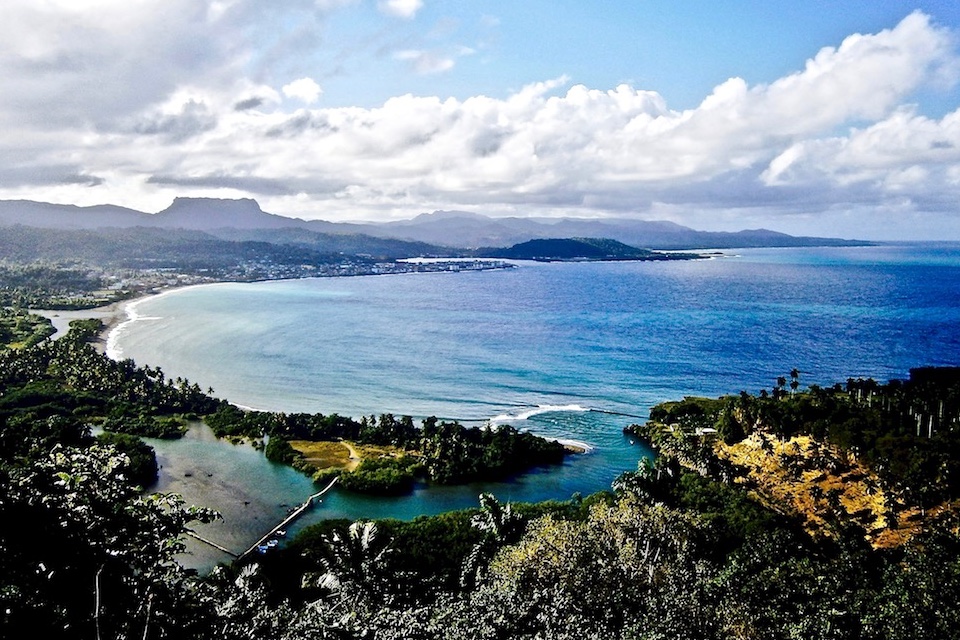 And then there's the off-the-beaten-path Pozo Azul sinkhole, offering a maximum hiking distance of 24 km (or half of that, if you prefer) and the hidden Belete Waterfalls, in a tight tropical rainforest ravine located 3 hours into the Yumurí Canyon… Camera and swimsuit required for both!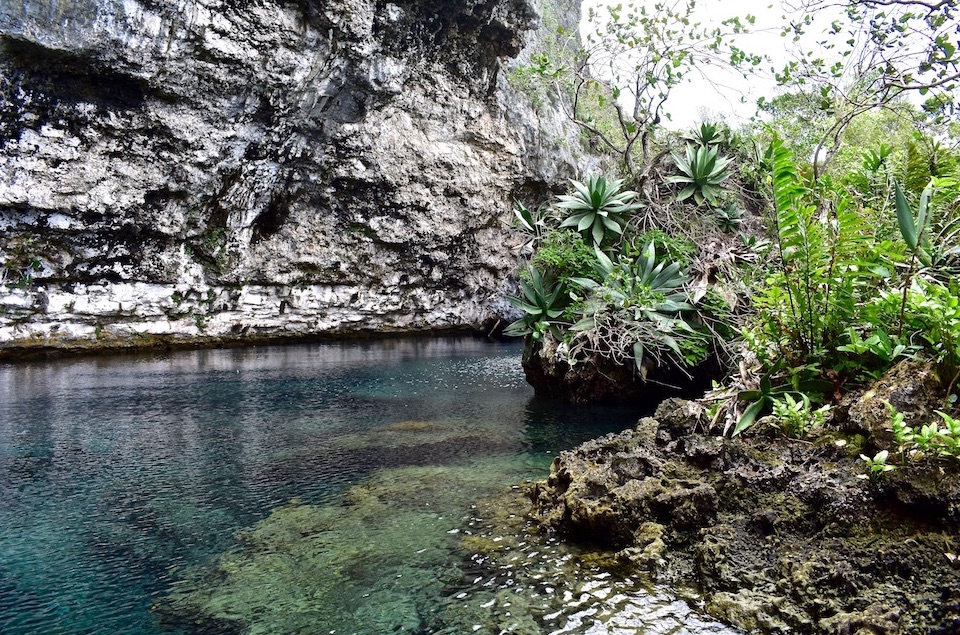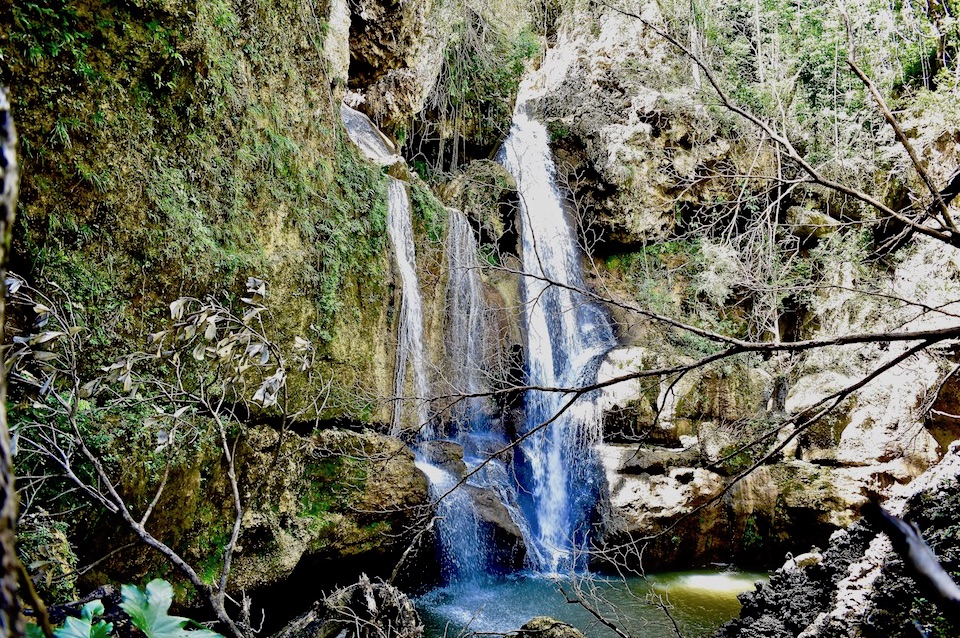 Or you can hike less and still dive from 3 to 4 meters-high rocks into the Duaba waterfalls. If you like your travel photography to include playful local folks, watch the kids jump into the water in July or August…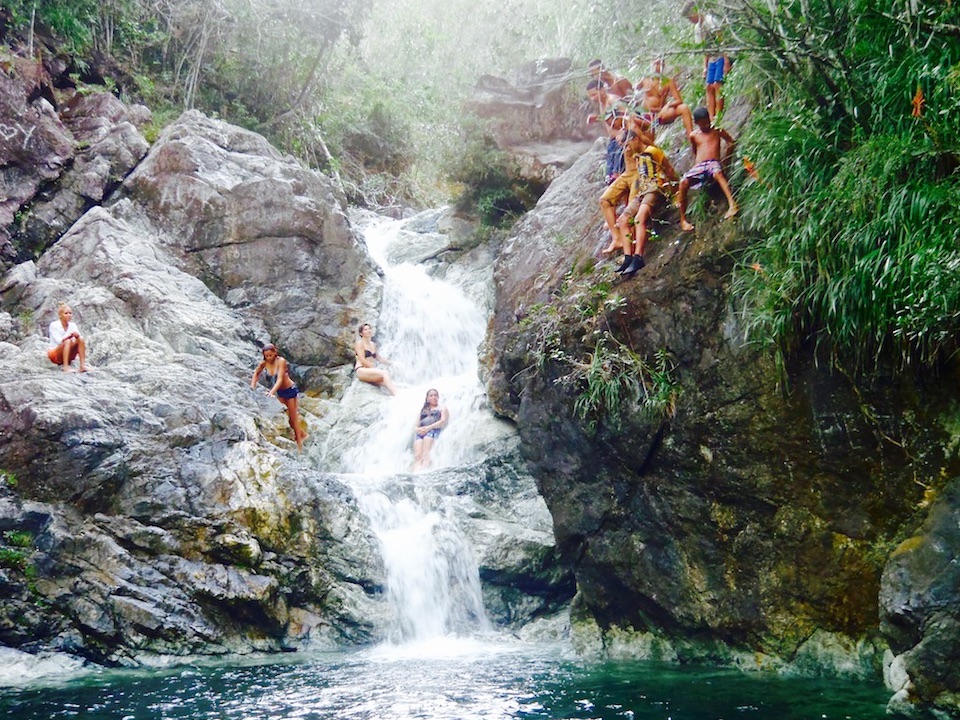 At sunrise, early light and mist – then sunset's mood and mystique
There's no debating here, friends: those who get up early catch some of the most inspiring pictures. And those who chase the perfect dusk moments bag some of the most magical atmospheres…
Capture this view from Villa Paradiso's balconies and terraces over a divine cup of perfectly roasted, freshly brewed Cuban coffee. (Yes, we do wake up to offer you coffee to enjoy as the sun rises above the bay!)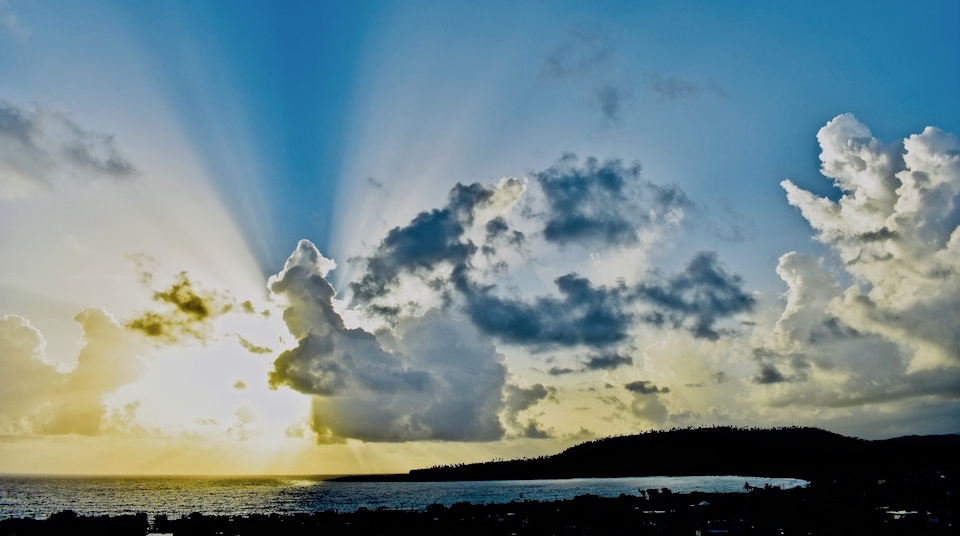 Or snap this early morn' Atlantic coast view (or a similar, but not the same one) from La Farola road.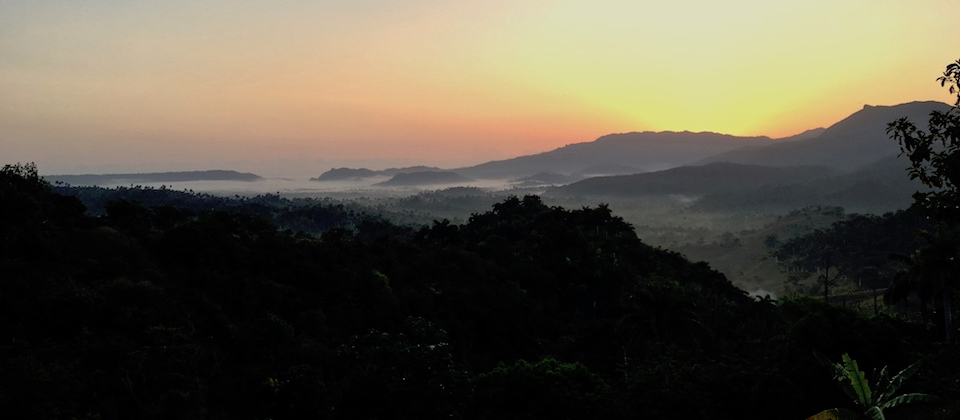 Misty farmlands greet you as you set direction early towards the Easternmost tip of the island…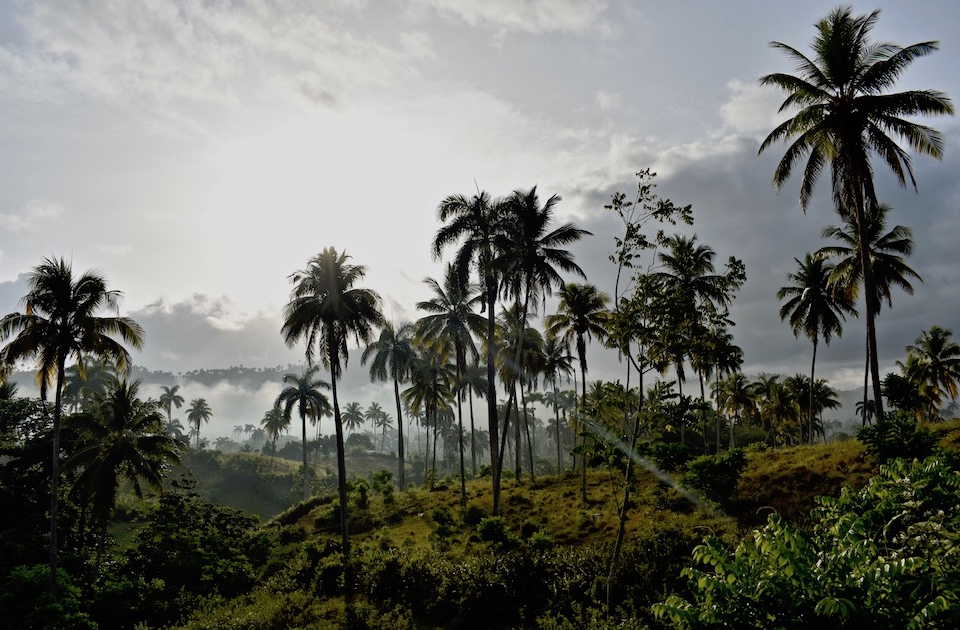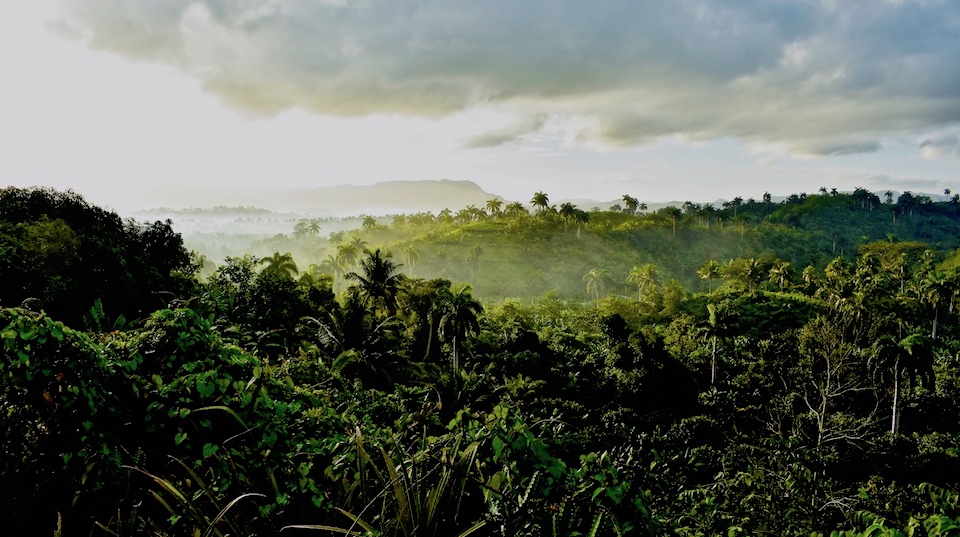 Tree fern forests may frame your view of the Cuchillas del Toa Biosphere Reserve mountains.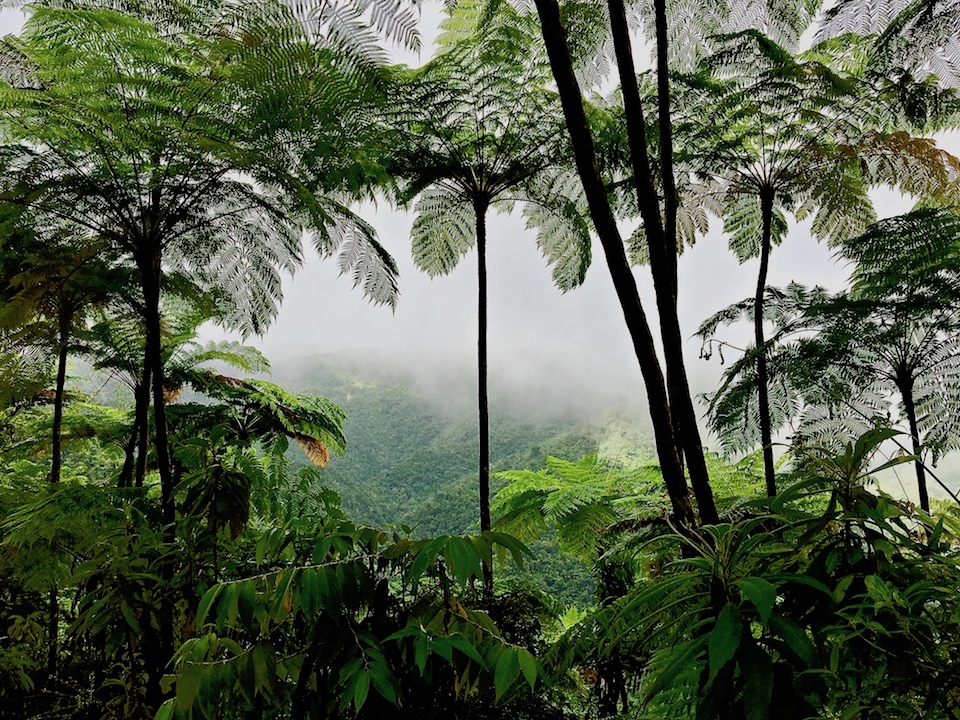 As the afternoon starts to wind down, look for the bright golden green or the subtle silvery blue views on river Toa as it reaches the sea.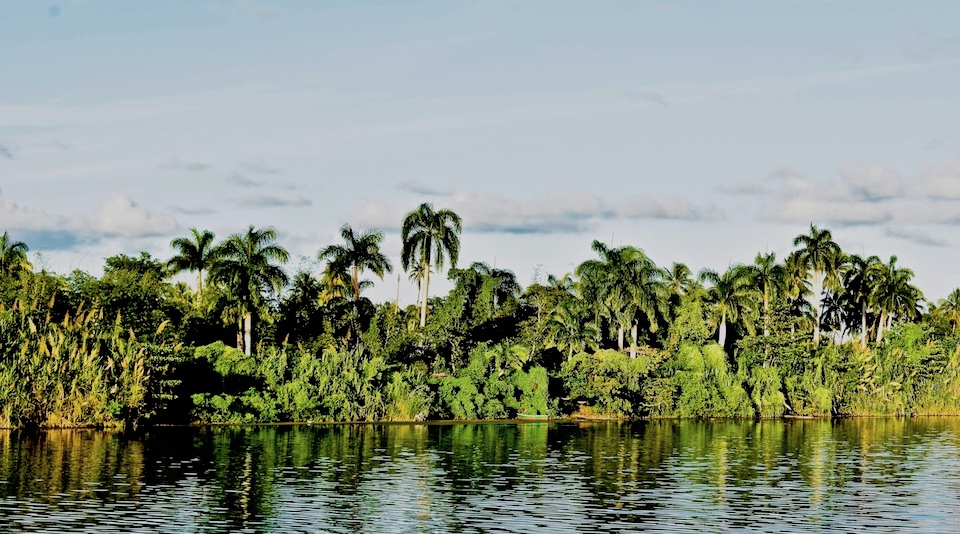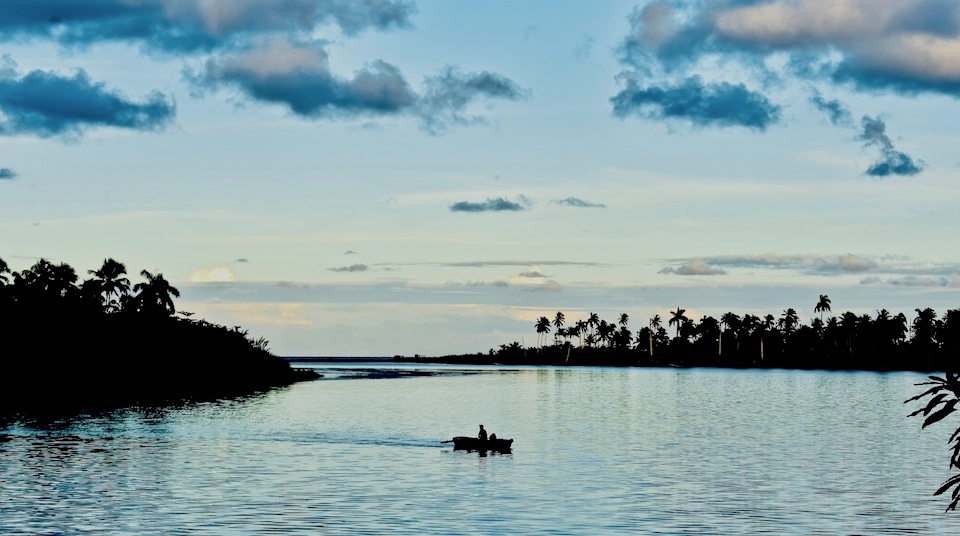 But don't settle for anything less than the fiery sun going down behind mount El Yunque on the horizon!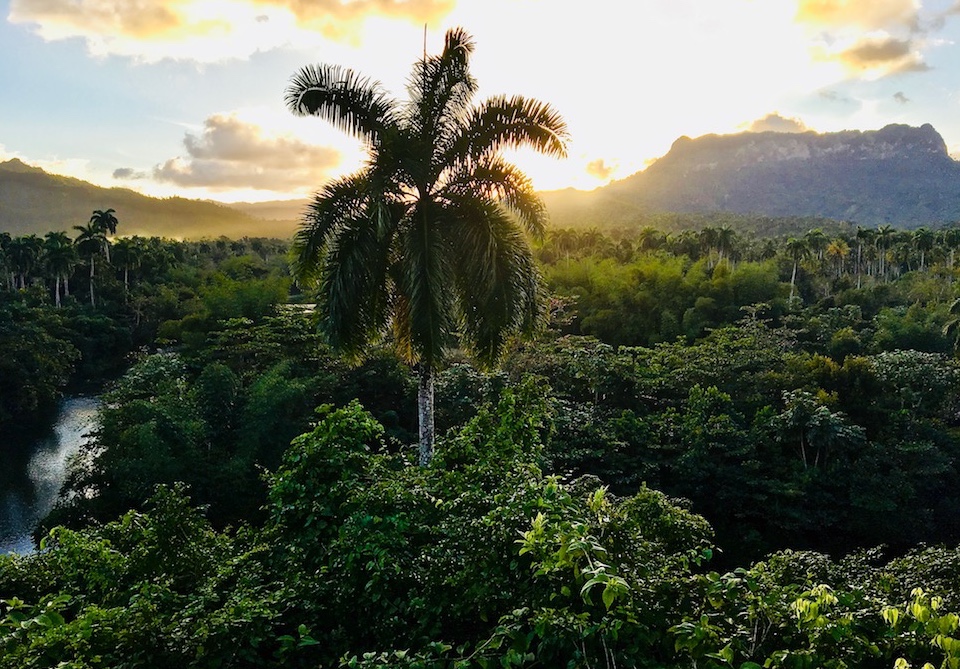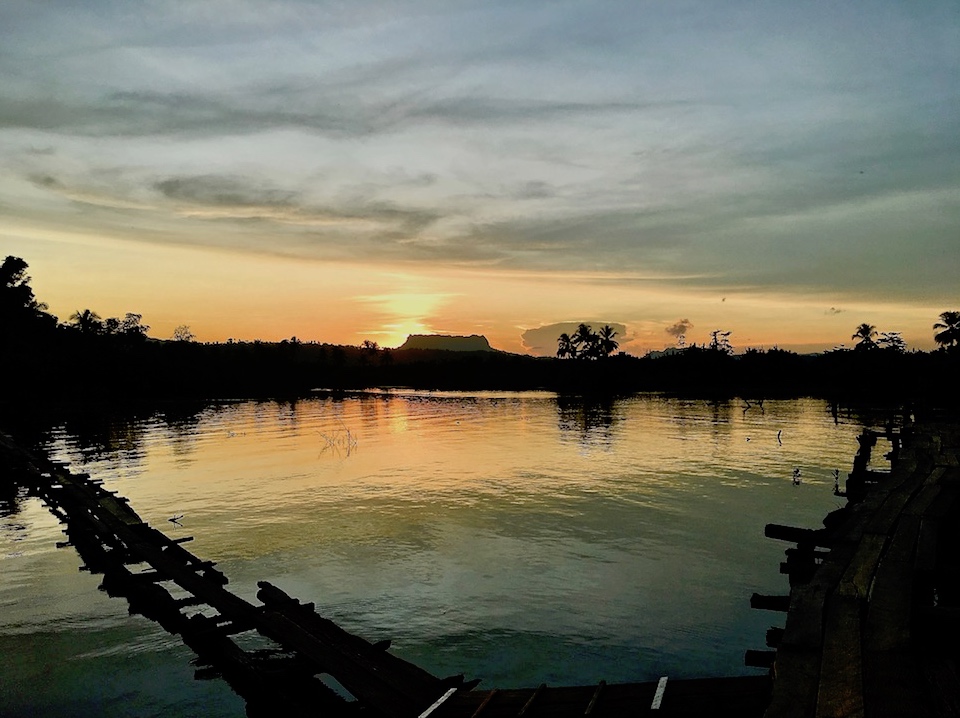 Road trips and views – a day spent spotting the best scenic locations
Heed our advice: take a 4 x 4 vehicle to visit an eco-farmer family in Quibijan and show the world your best shots of river Toa's fertile and fairy valleys.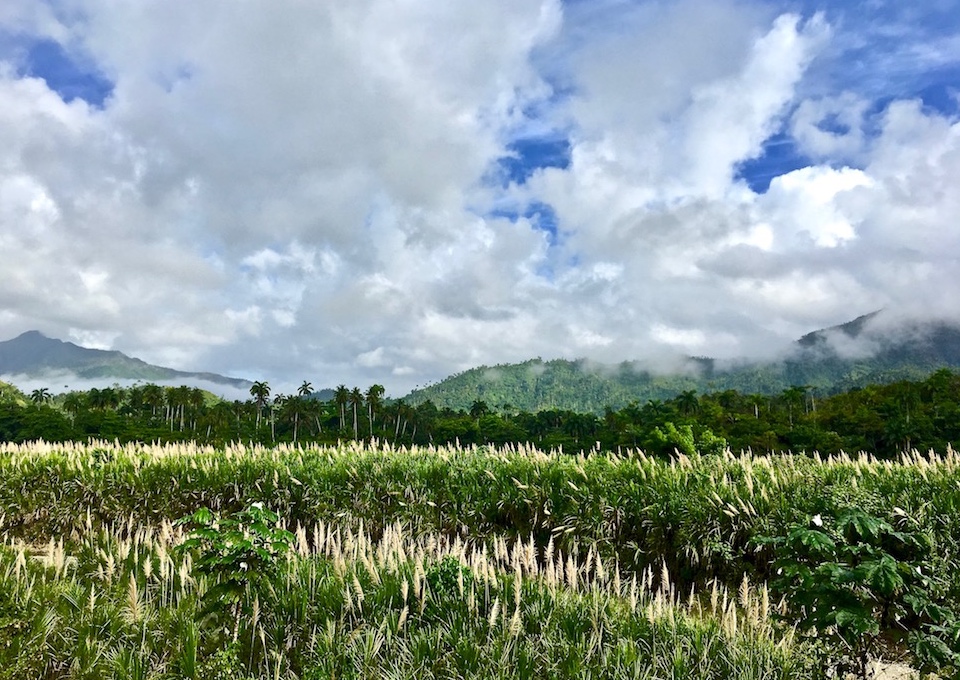 Or picture the high cliffs at Maisi-Caleta Ecological Reserve on Guantánamo's rocky southern coast… and grab a fresh drink by the Punta de Maisi lighthouse facing the Windward Passage, where Cuba begins!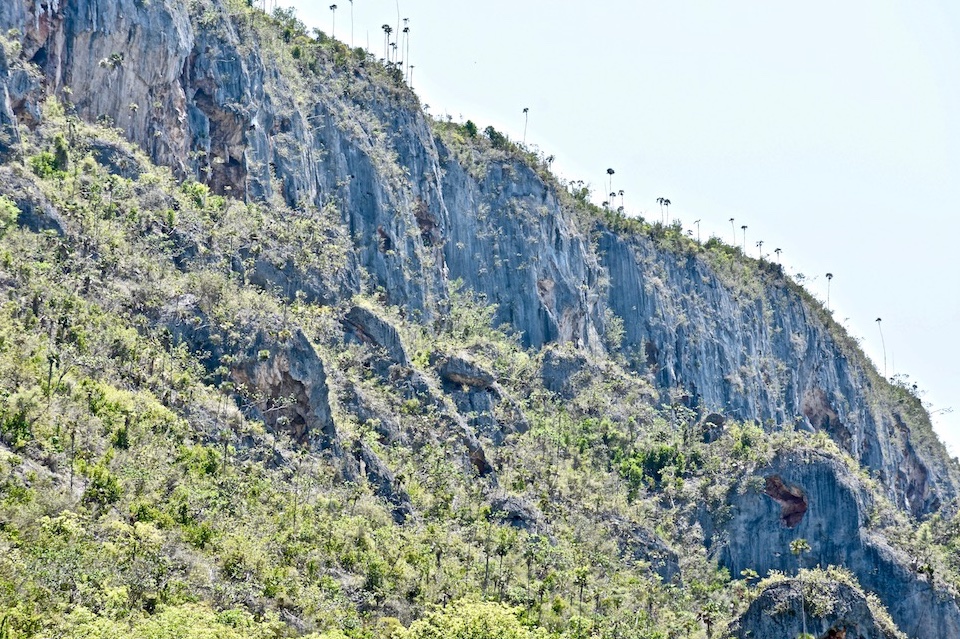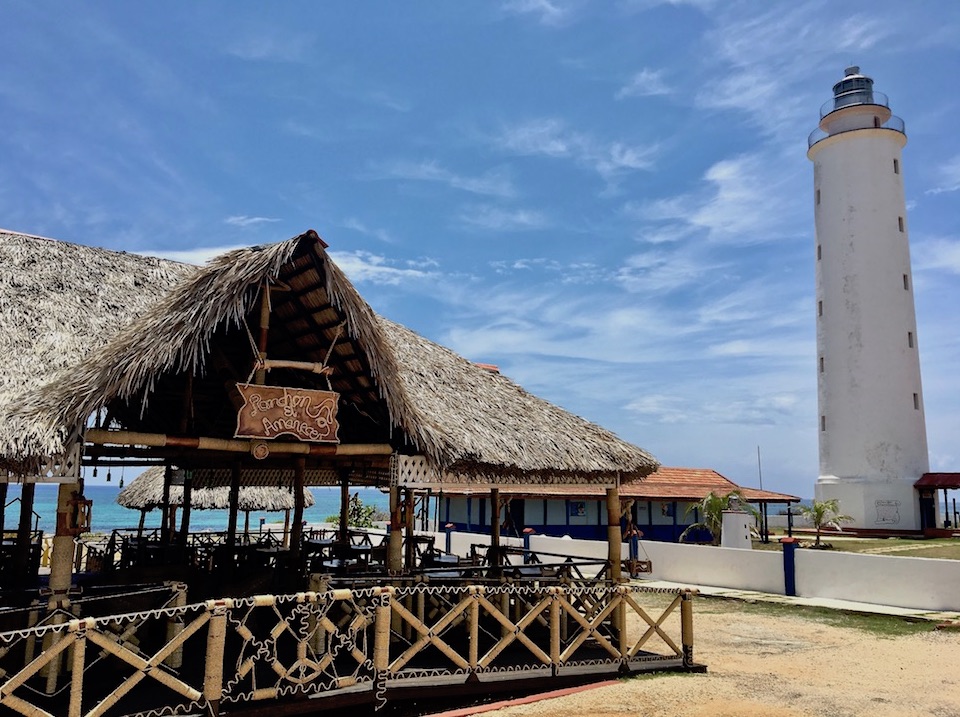 Arguably 100 % of Baracoa's visitors cover the road between town and El Manglito Beach plus the Yumuri Canyon, but only too rarely do they find this lookout point on Niña Bonita hill above El Jamal's fertile farm lands…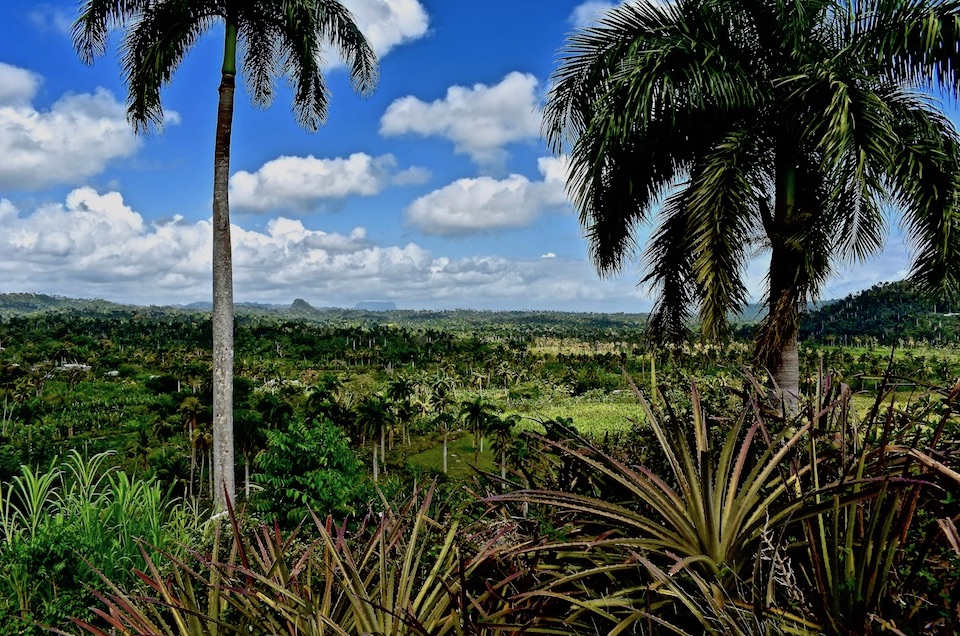 The Baracoan country side – charming farmers, rich orchards, great food
Nowhere else in the region will you feel more heartily welcomed than at our local farmers' lands and homes. Lovers of agritourism or agrotourism (and their cameras!) will have a day. Guaranteed.
Rural homes might seem very modest to you – but some of them are built adapting the ancient environmental savvy of the Taino people. And most boast lovingly maintained ornamental gardens!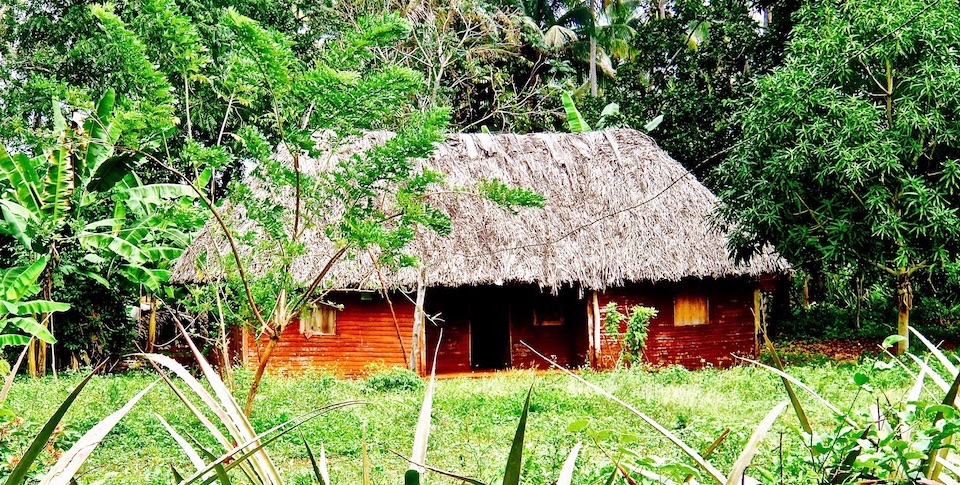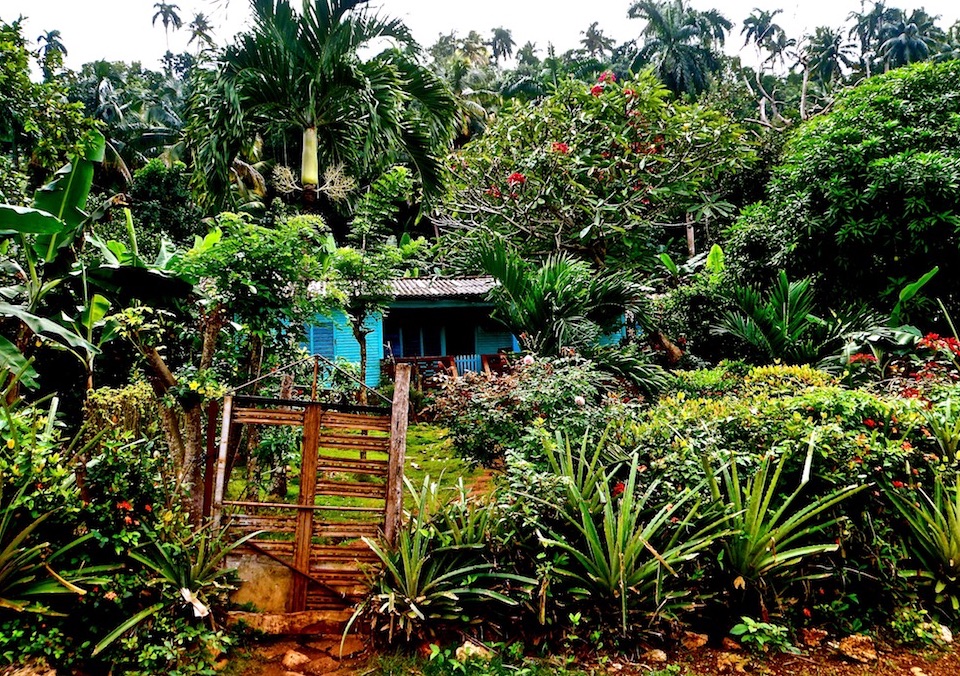 If you want to meet and greet some of Cuba's leading ecological campesinos, learn about their sustainability approaches, creativity and respect for the Earth, don't miss the eco farms visit in Humboldt Park nor the El Edén permaculture family system in a little valley by river Quibijan.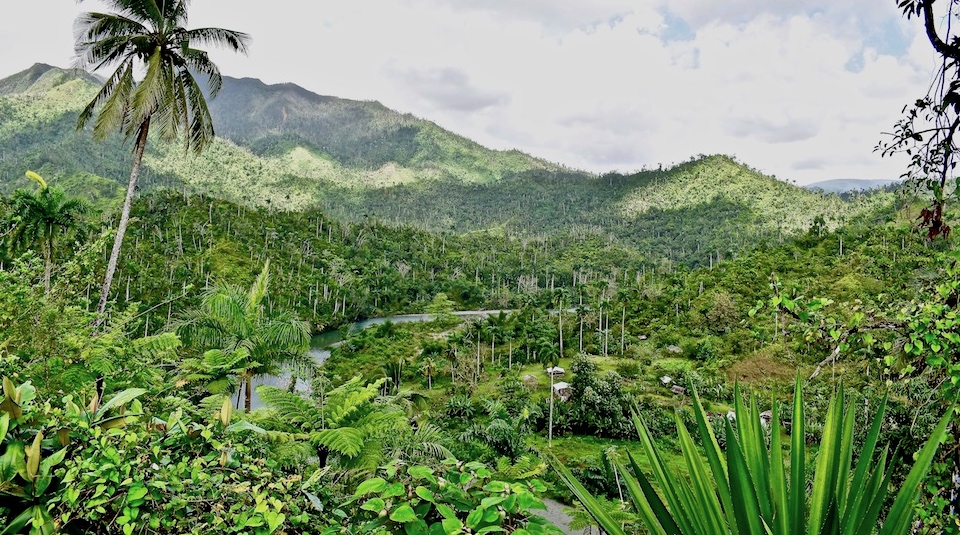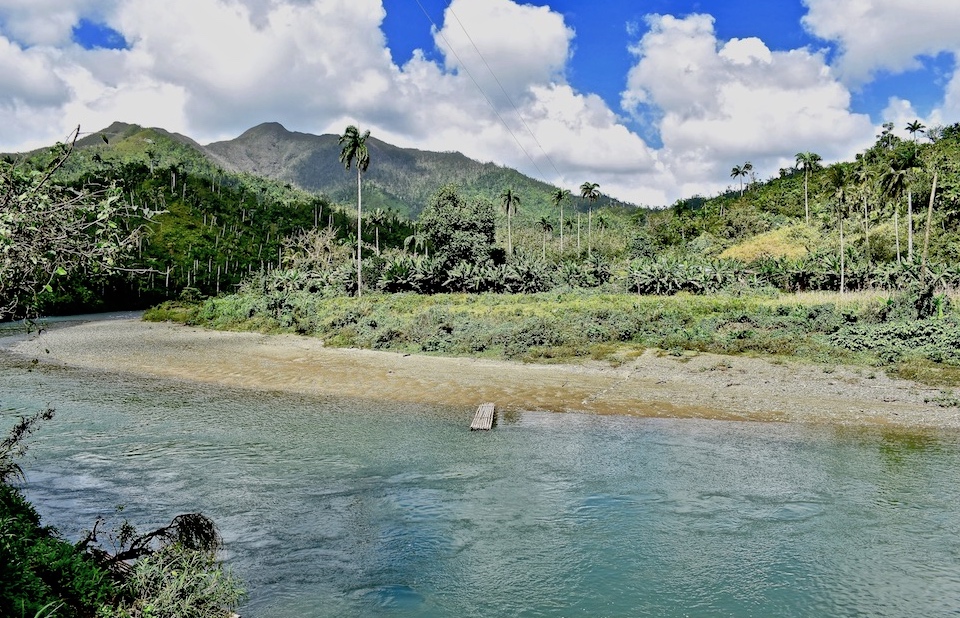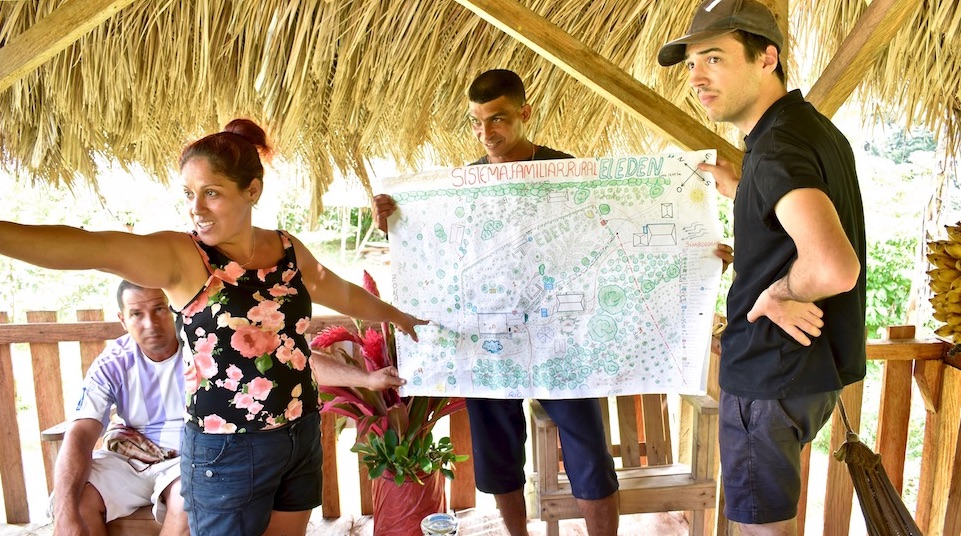 Folks will open you the gates to their farms and share with you a taste of their products and their perspectives on life and the world. They might share with you a bit about their generations-old, plants-based approaches to medicine and health too!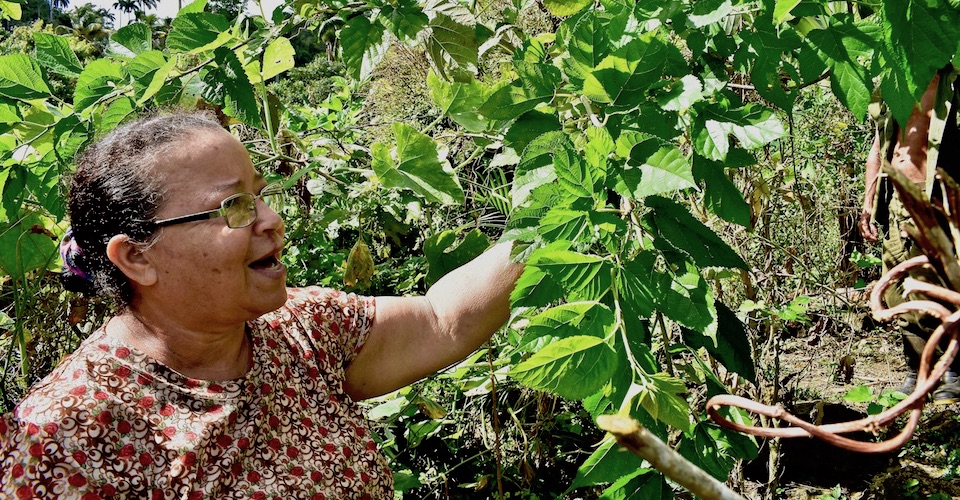 Another extremely photogenic rural experience awaits at El Güirito, where community members cultivate Kiribá and Nengón: ancient musical rhythms and dance. And you may taste some of the best cooking in the region as well as Baracoa's world-famous organic cacao!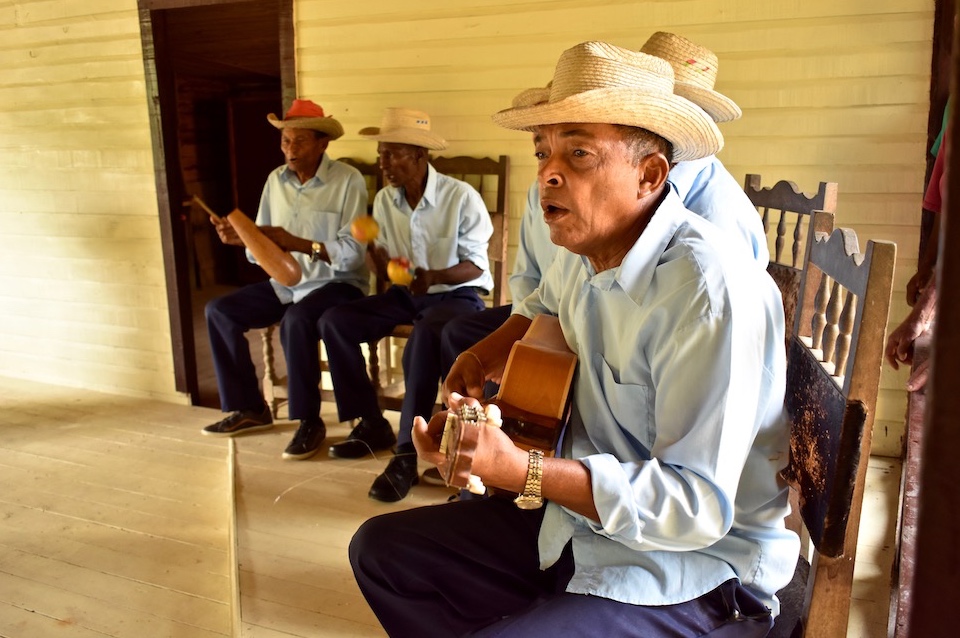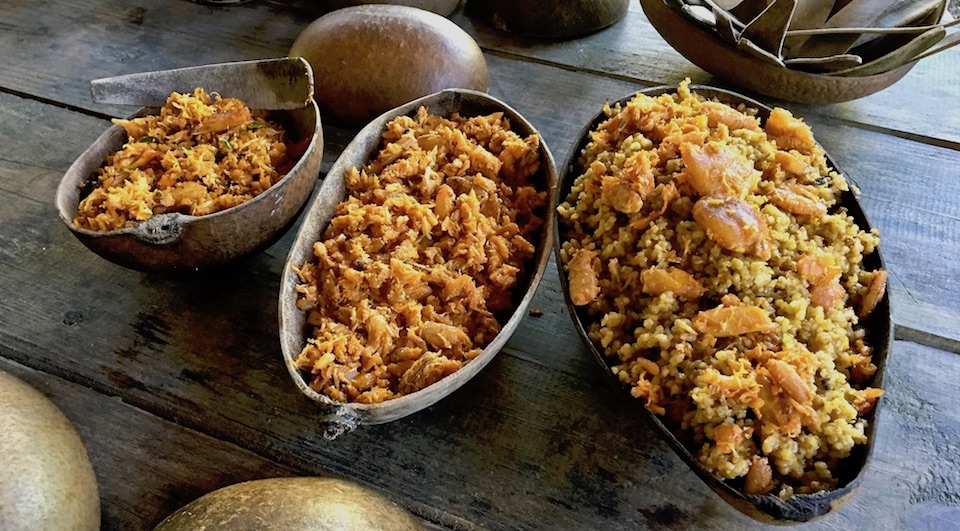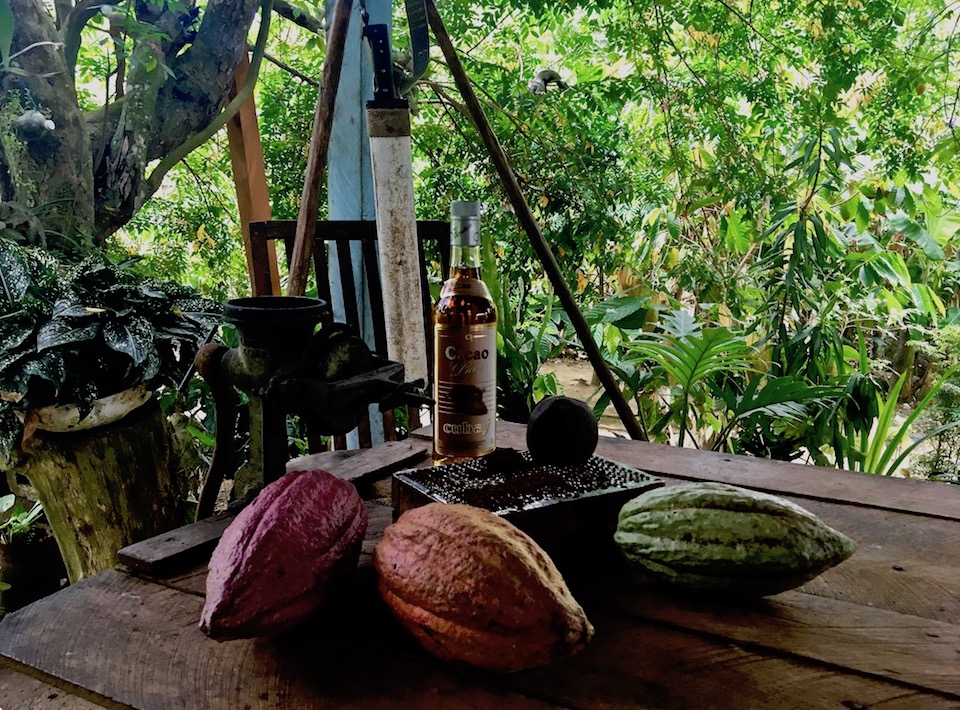 Your pictures of rural Baracoa will ooze authenticity and charm!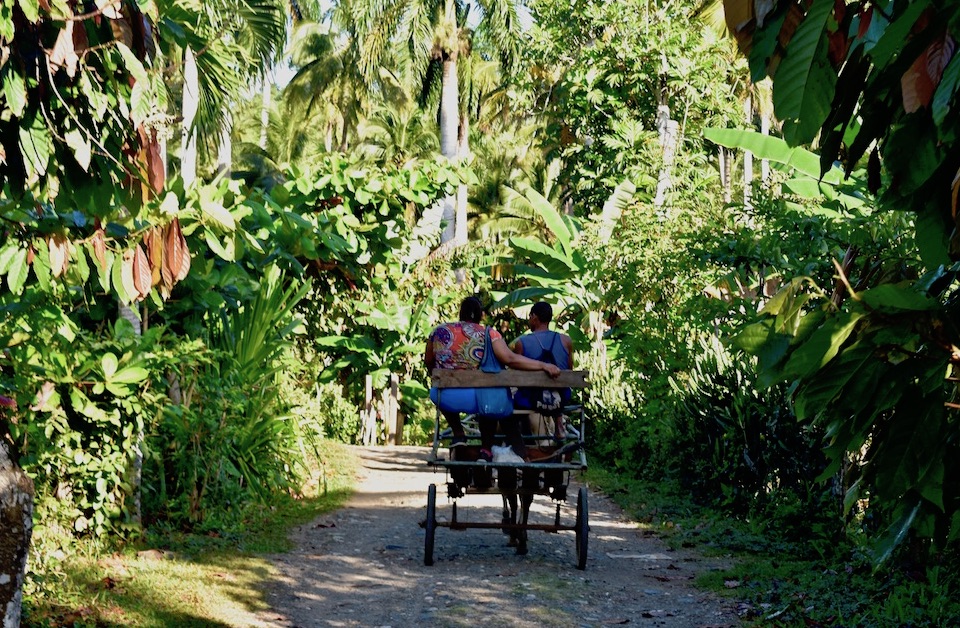 People, streets, culture… life in and around town!
You don't want to miss out on these colours, these expressive and spontaneous people, these vibrant outdoor events! Just walk around town any day or evening and be ready to click!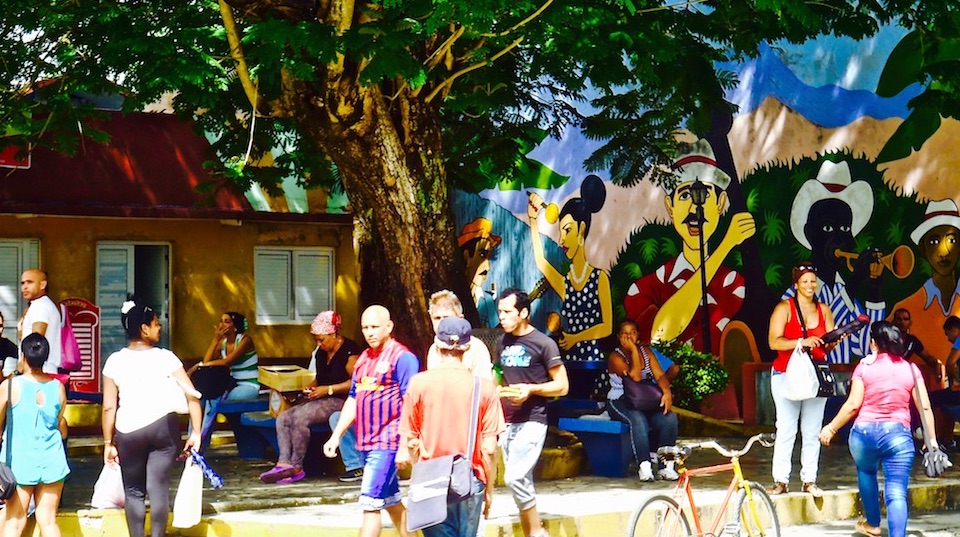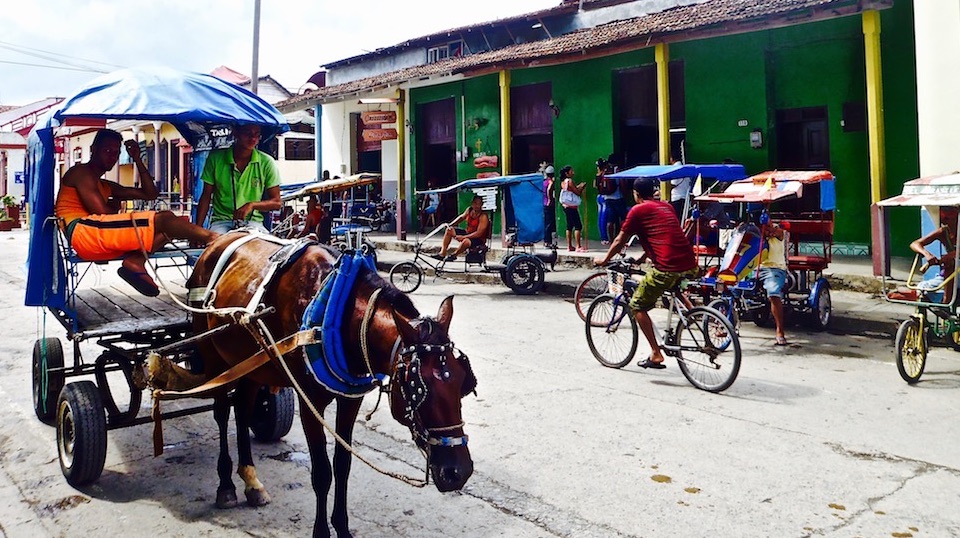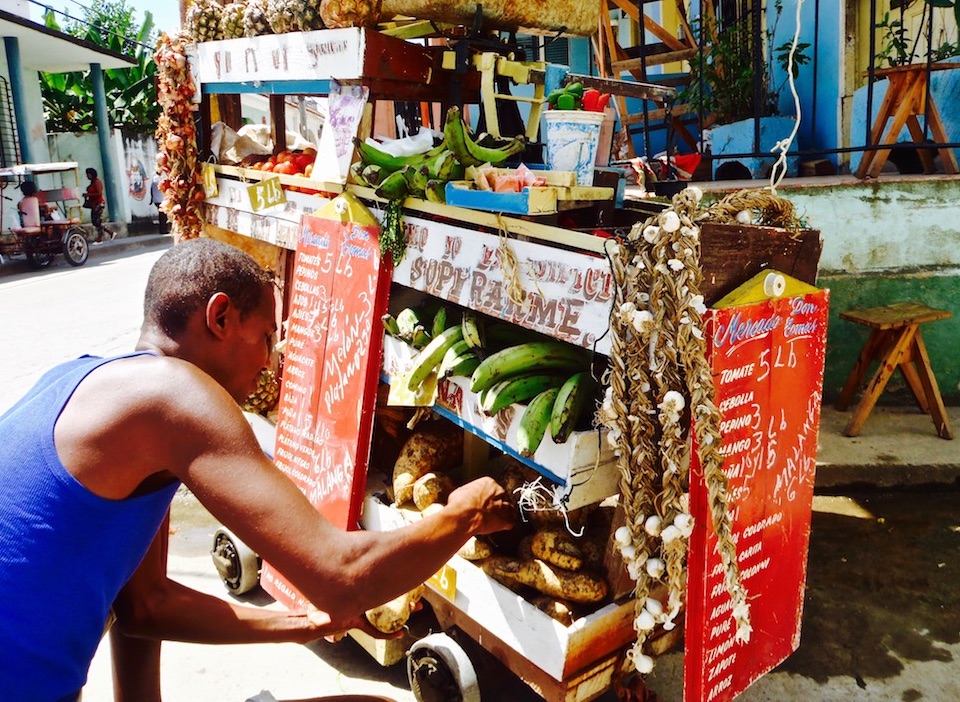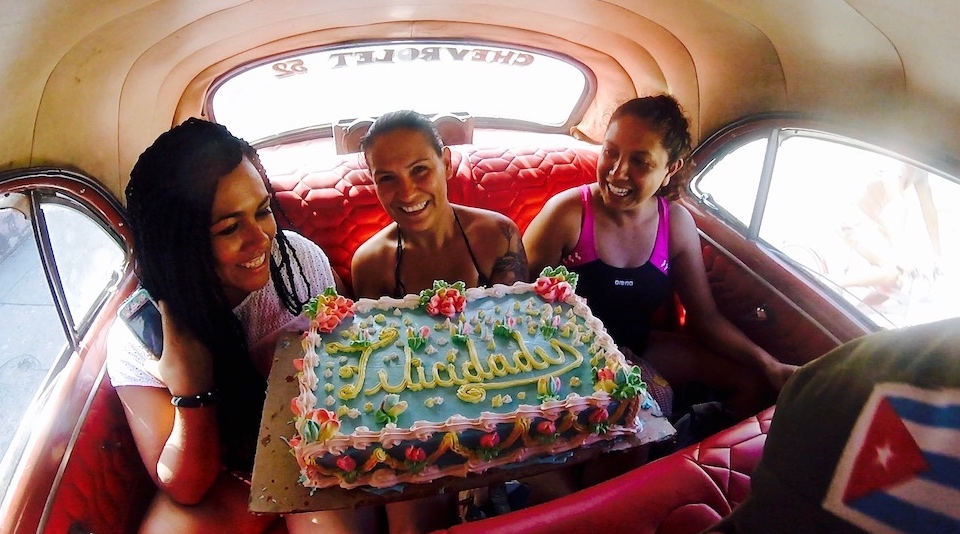 Each year's calendar is sprinkled with great moments when you can come and capture cultural events in the streets and main local venues. We'll be delighted to inform our guests about key dates!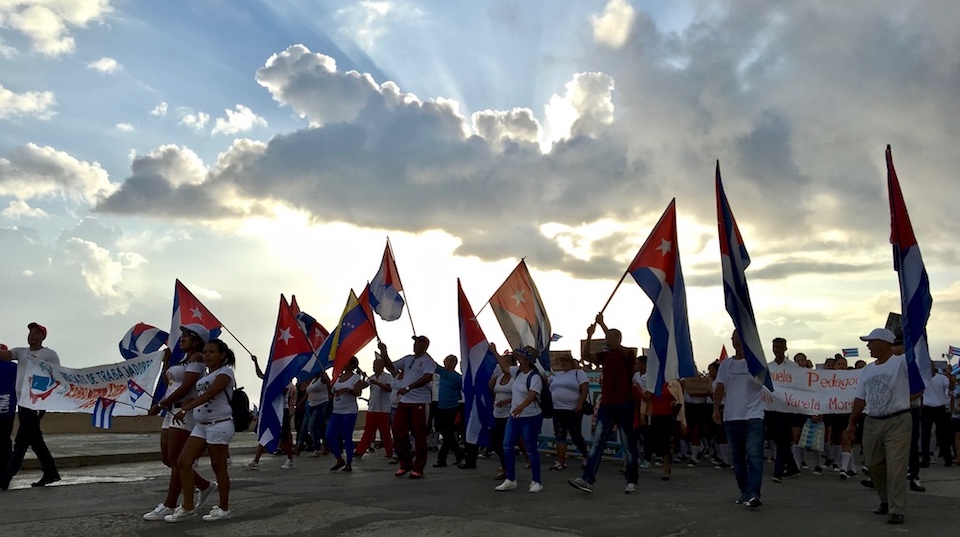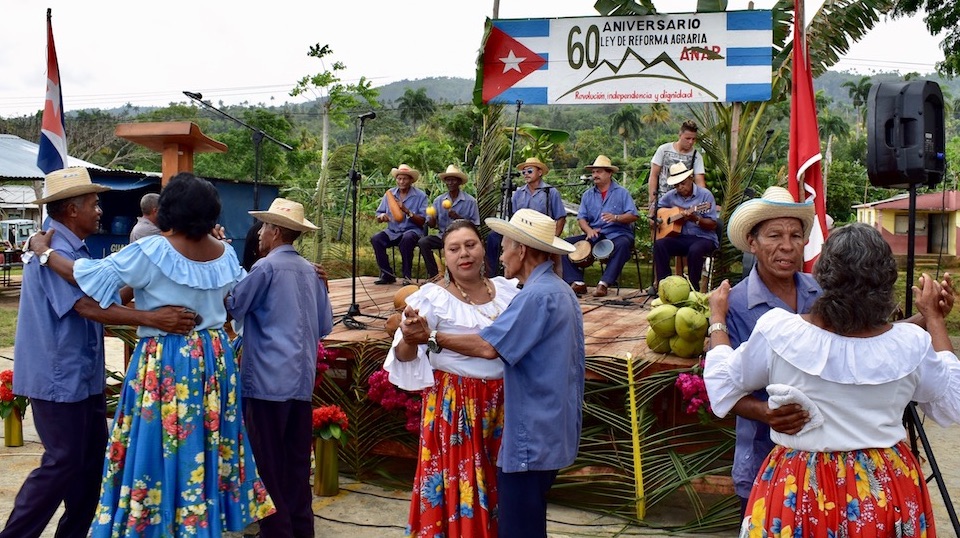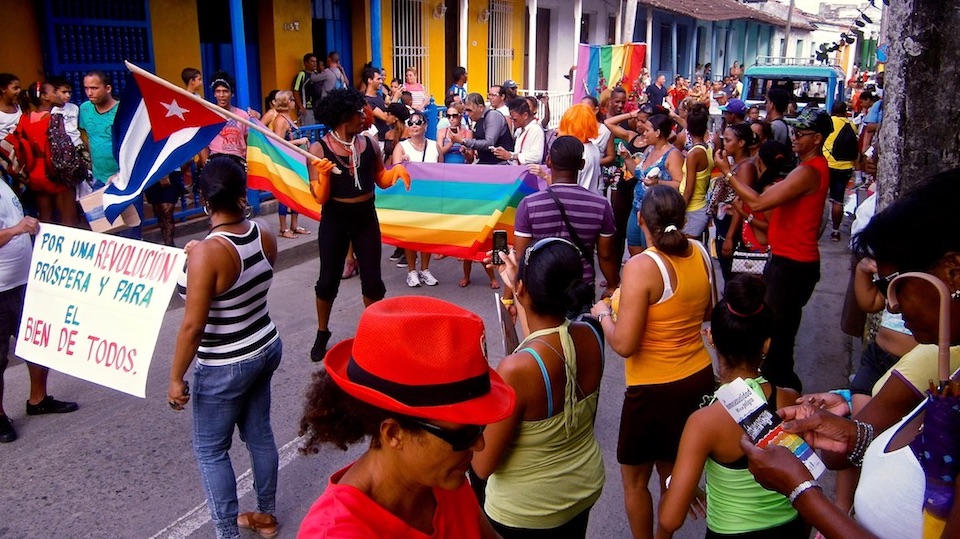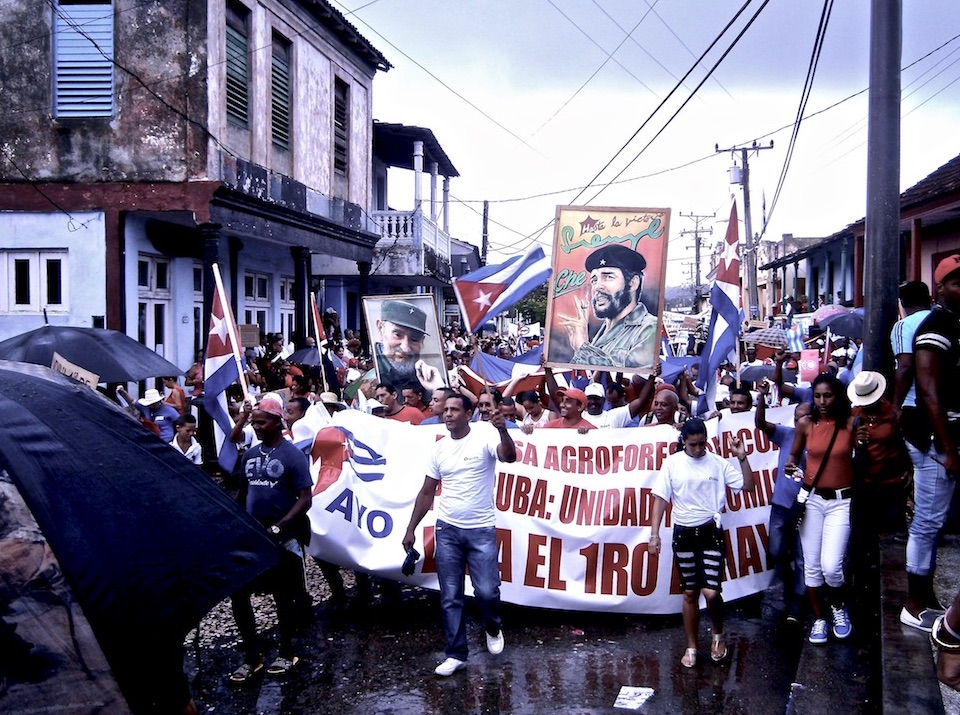 The whole region offers you a wealth of occasions for cool people portraits – if you're kind and respectful enough!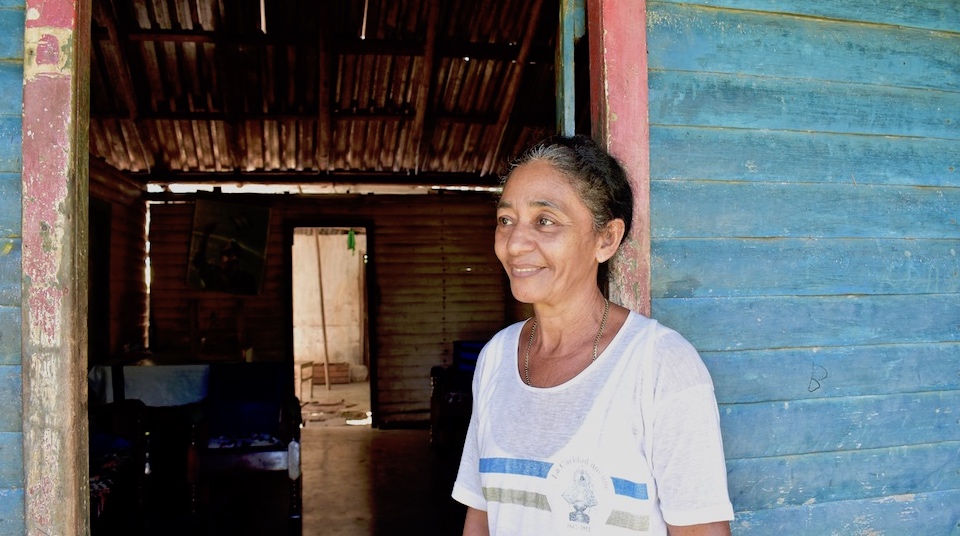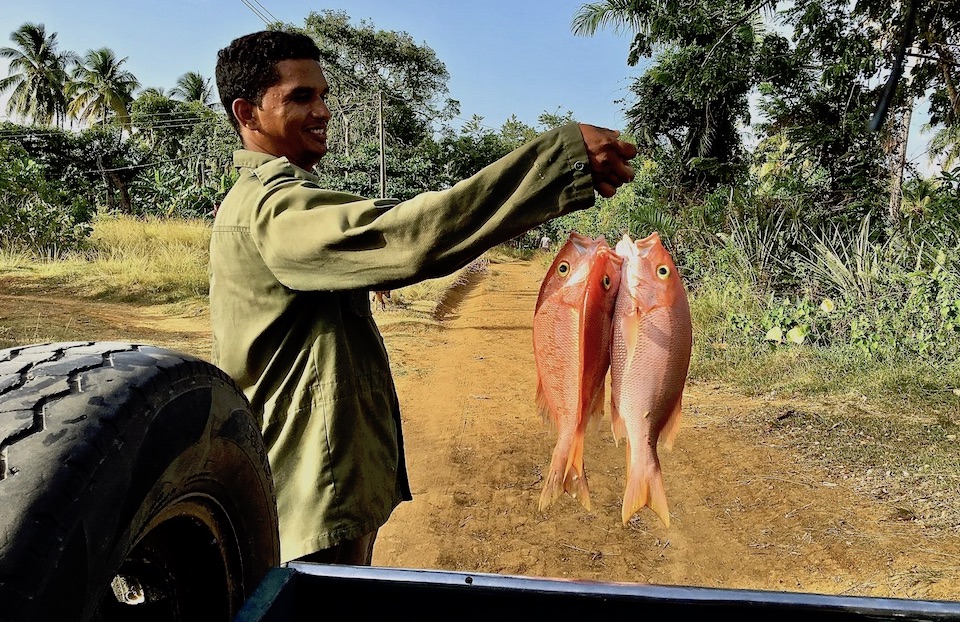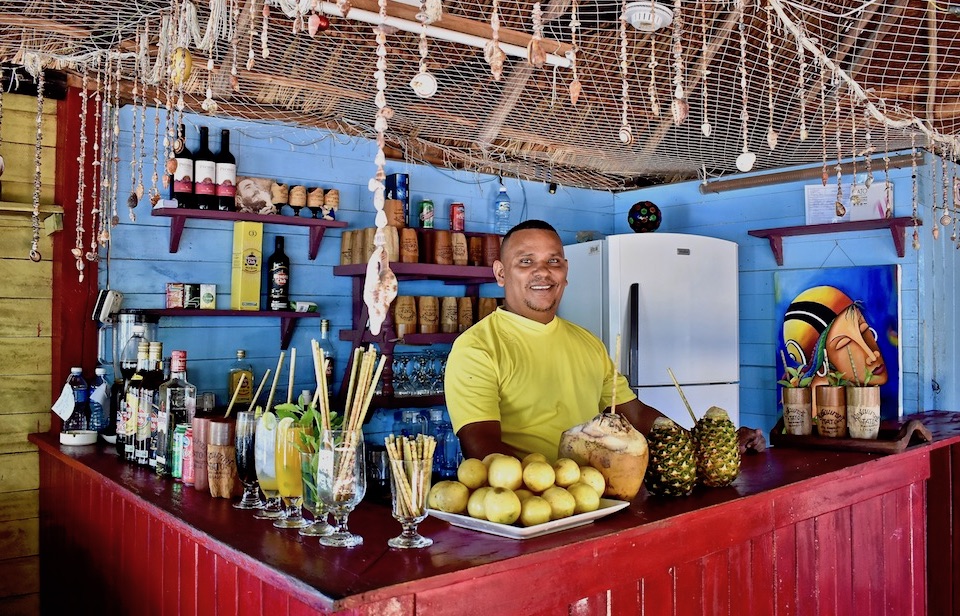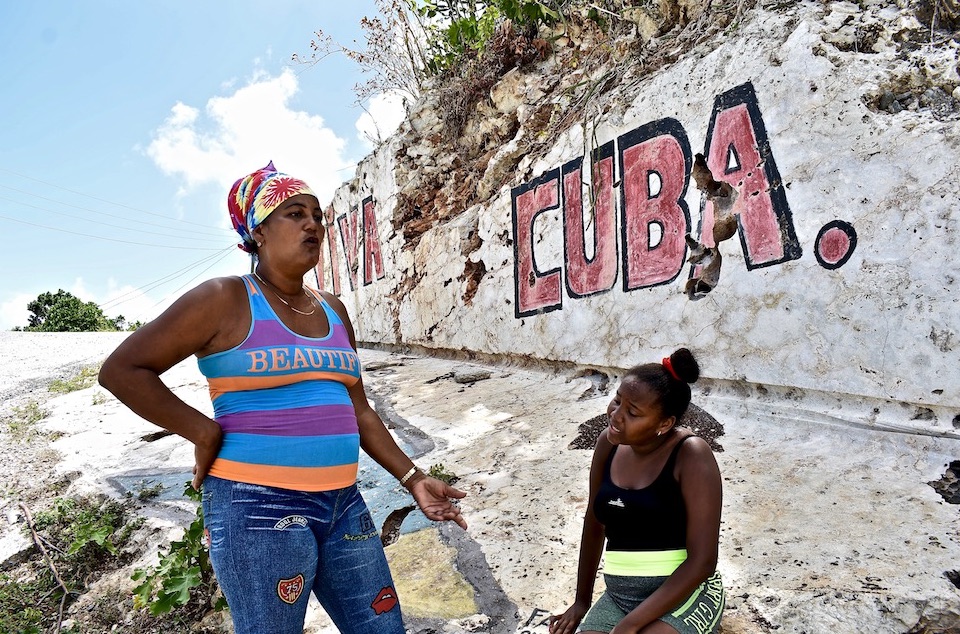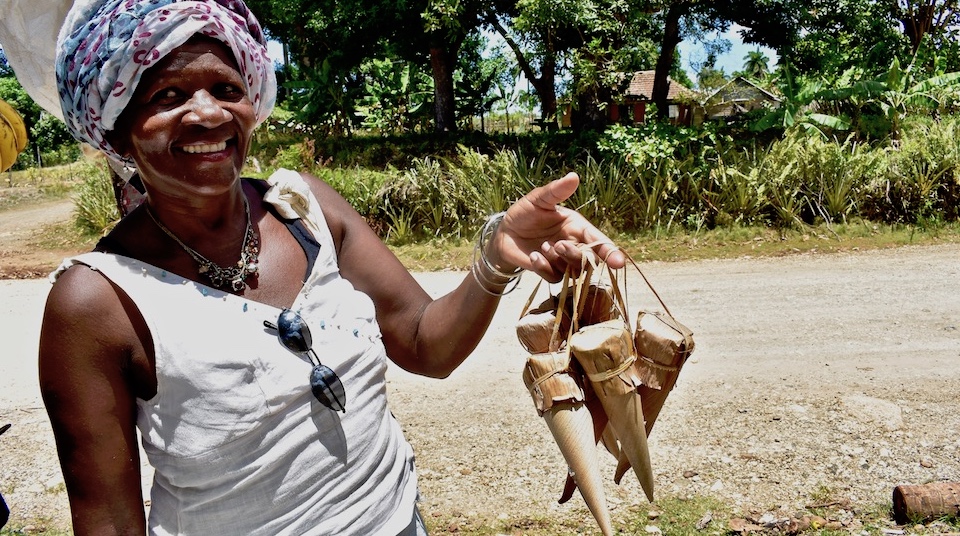 Nature – Eastern Cuba's treasure trove of flora and fauna endemism
Biodiversity is the thing in the Baracoa region. If you're a nature photography lover, your camera should have a blast in our 5 protected areas (including one Biosphere Reserve and one National Park). High levels of fauna and flora endemism are waiting for your photographic appetite!
Care to discover tropical ferns? Take a look at this pic of Alexander Humboldt National Park's tropical rainforest (you can see a Cyathea parvula tree fern within the thick vegetation) and the beautiful, large Acrostychum aureum ferns surrounding the karstic Pozo Azul sinkhole!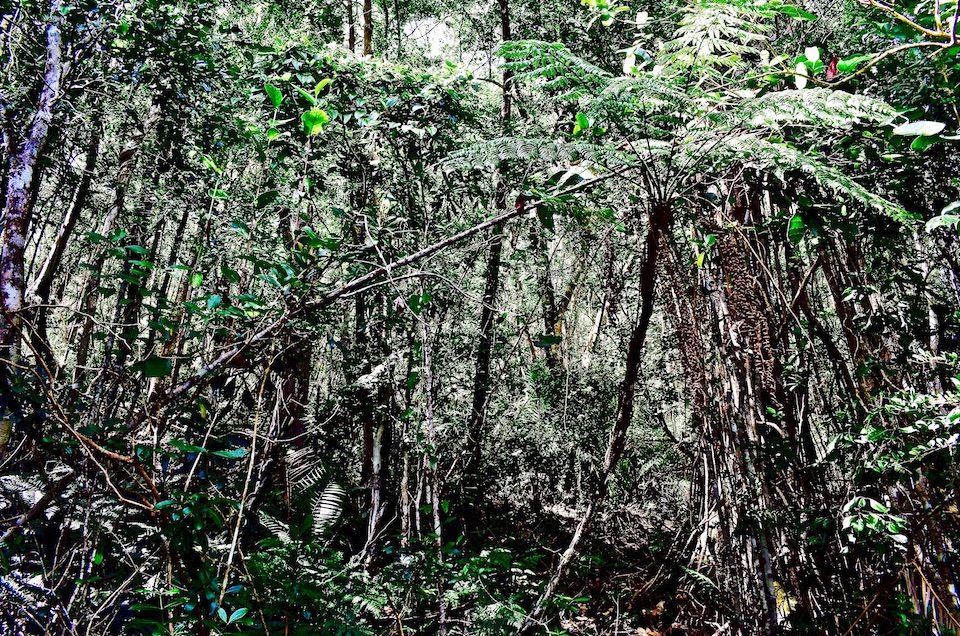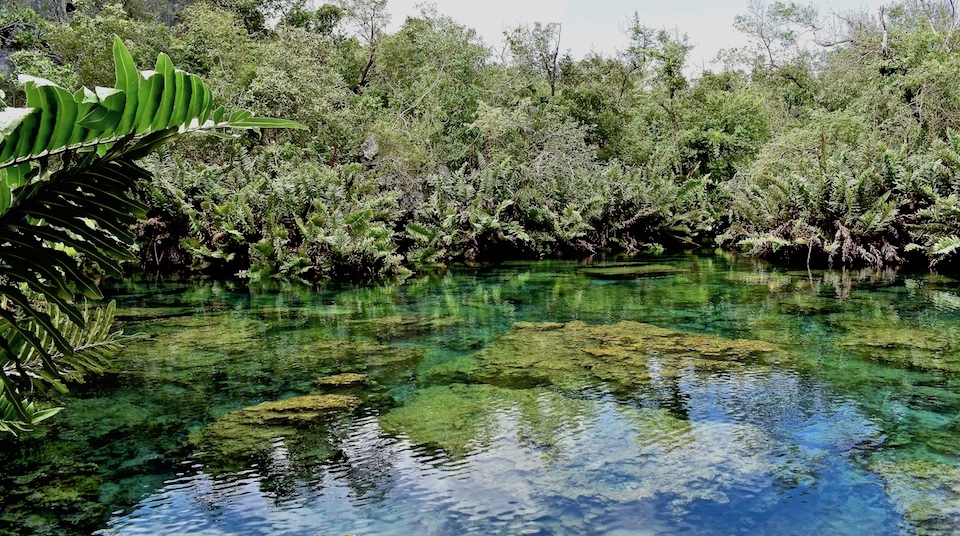 Mount El Yunque is home to a local endemic palm tree: the Coccothrinax yunquensis.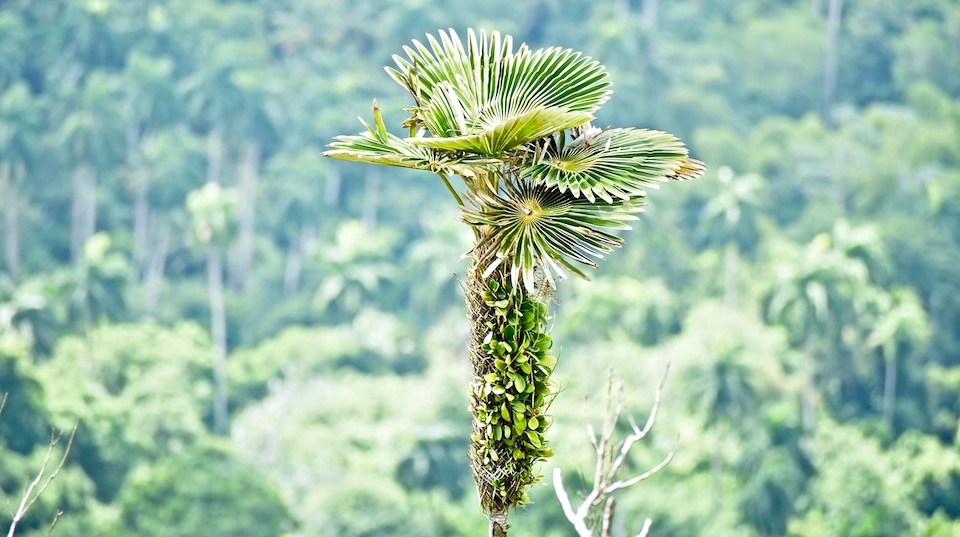 Wild orchids are also part of the Cuban endemic flora. Here we share with you the Encyclia howardii and the Tolumnnia guibertiana. (We know, we know: we need to get a good macro lens!)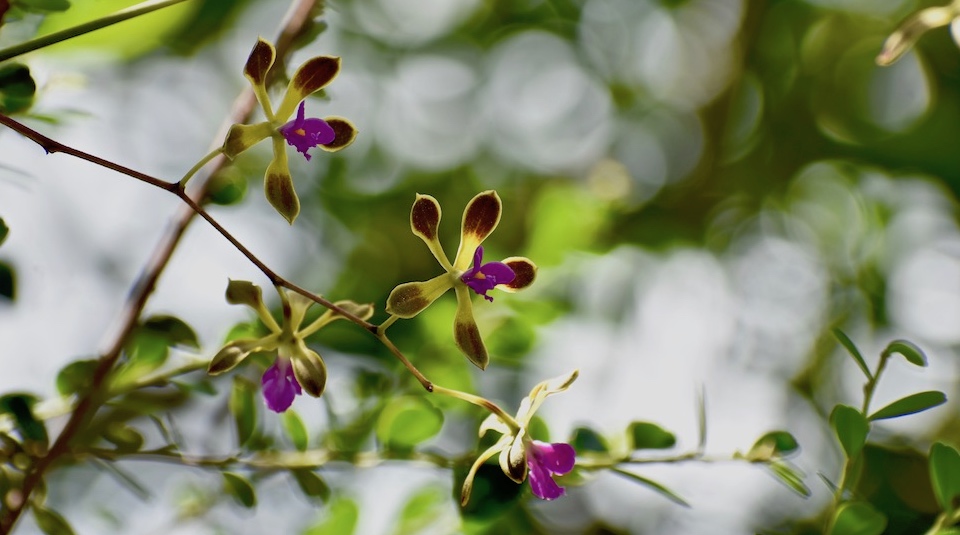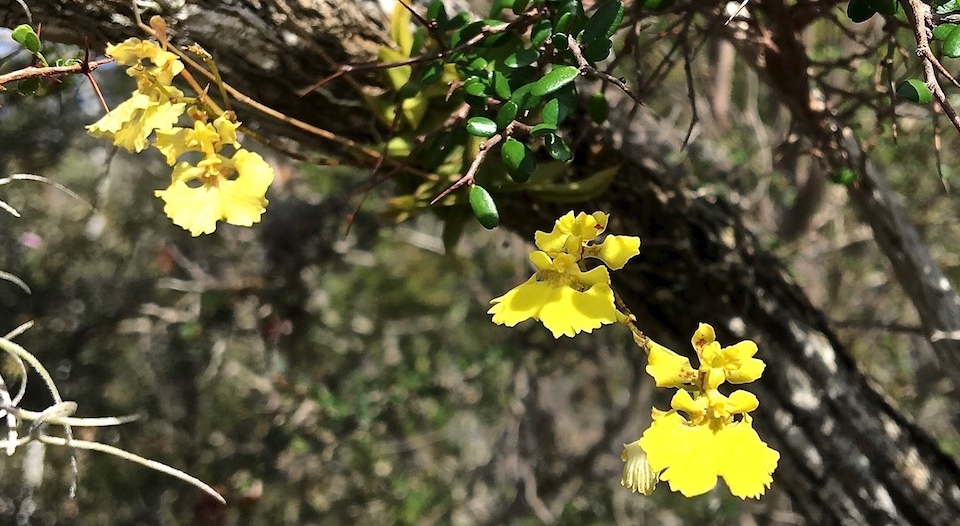 And then there's the ever-popular animal photography. Here go 5 Cuban endemic species you should not miss! The Parides gundlachianus butterfly. The Polymita picta iolimbata tree snail. The Anolis baracoae lizard. Among our country's birds, two of the most popular species are the Cuban Tody (Todus multicolor) and the Cuban Trogon (Priotelus temnurus, Cuba's national bird!).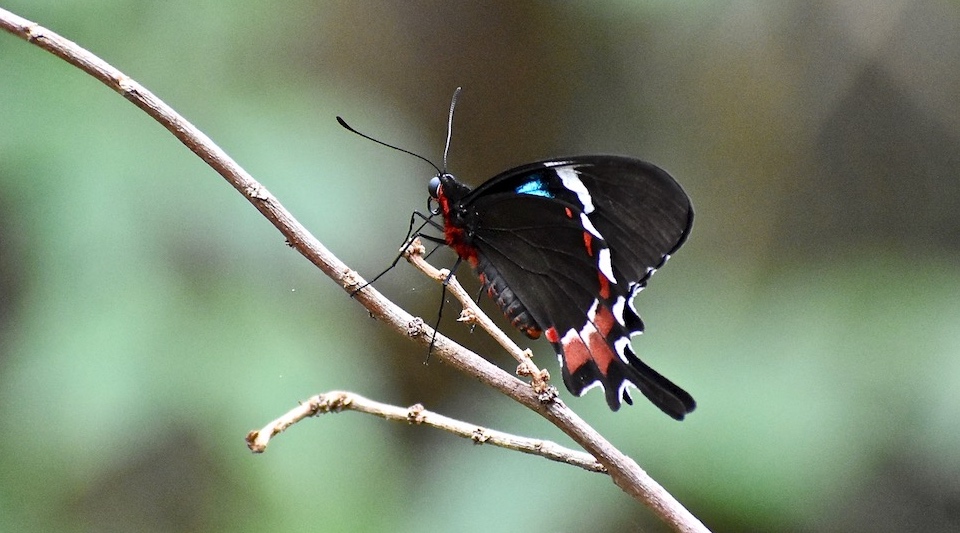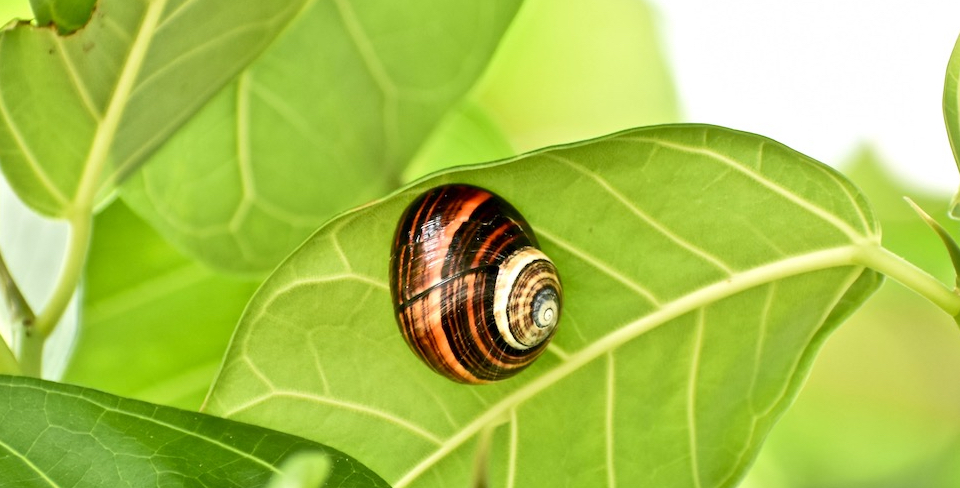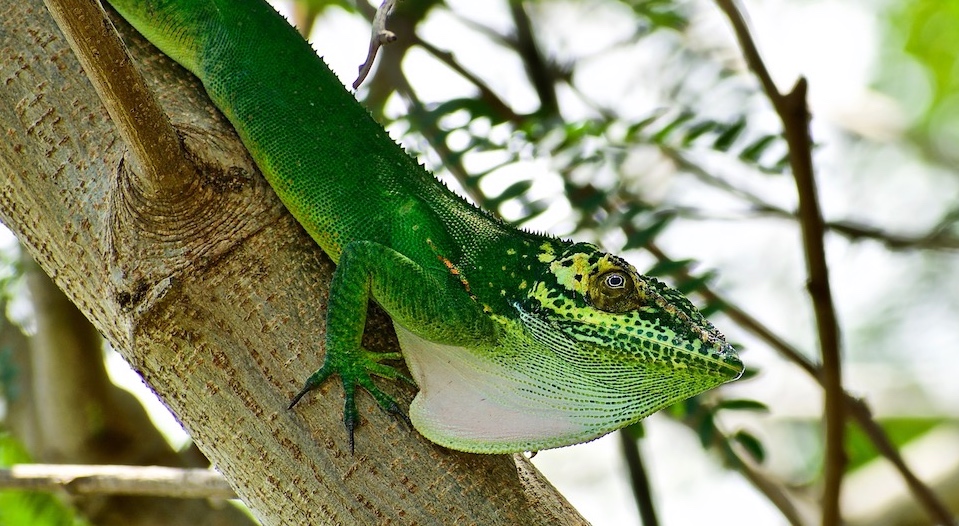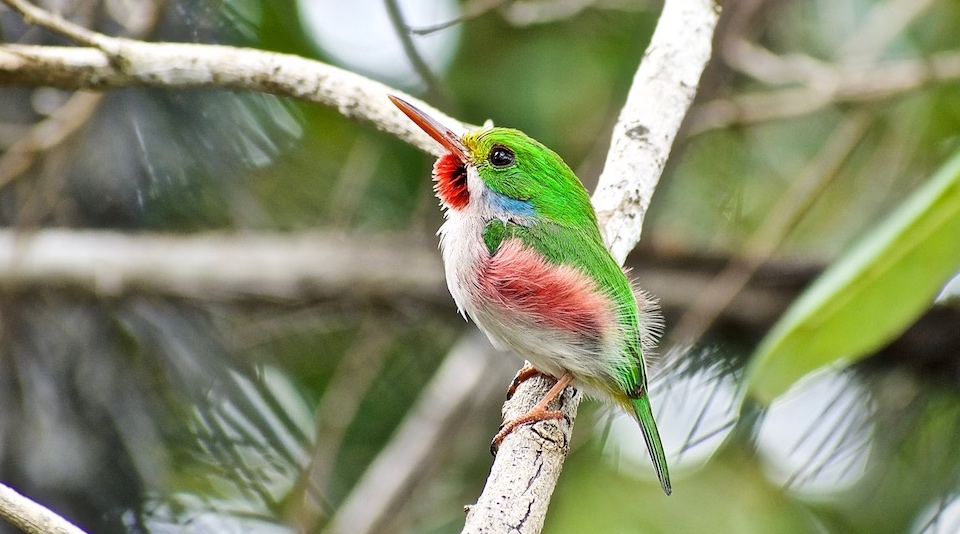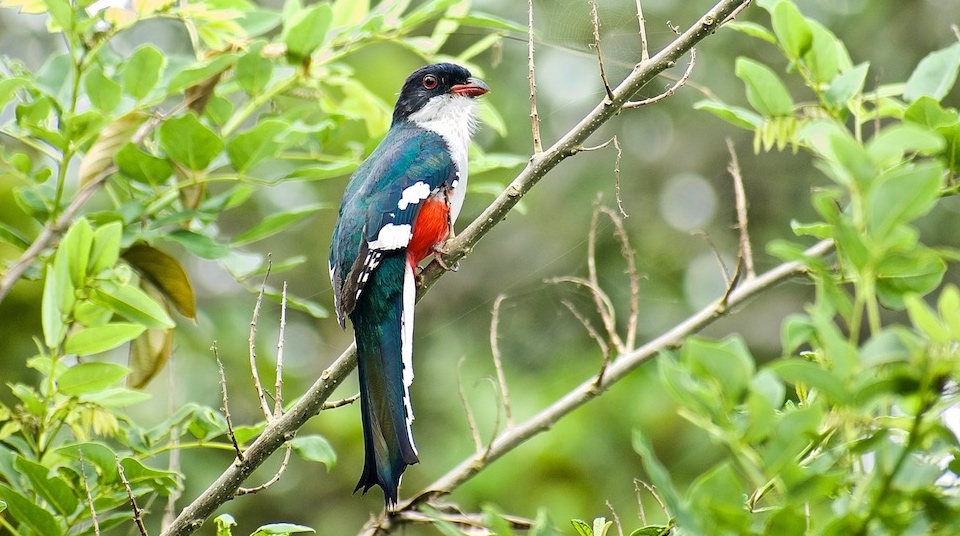 Our former visitors – wonderful travellers and photographers!
We wanted to diversify the gazes and sensibilities. We decided to invite our former guests to share in a friendly manner their most precious moments in Baracoa as captured by their cameras. Each one of the following images is like a smile from folks who stayed at our place and who were elated to discover our region and our people. To each one of you we say: thanks so much for having joined in the celebration!
Jean-Jacques Gonod, France
"Baracoa is about human warmth, beautiful light, a vibe and a town that lend themselves to photography. When you feel good about the place where you are, you take good pictures of it – that's the story."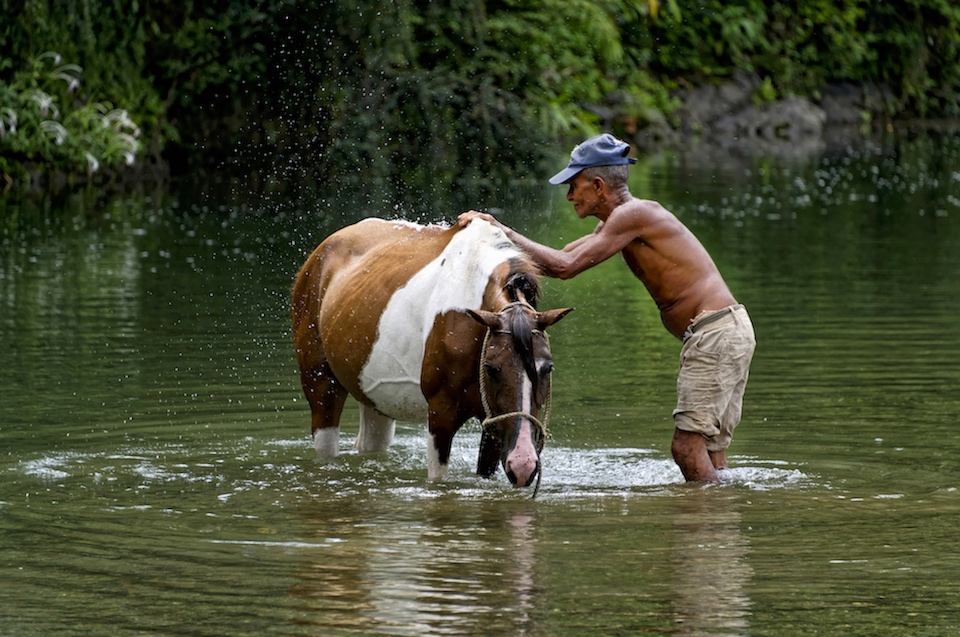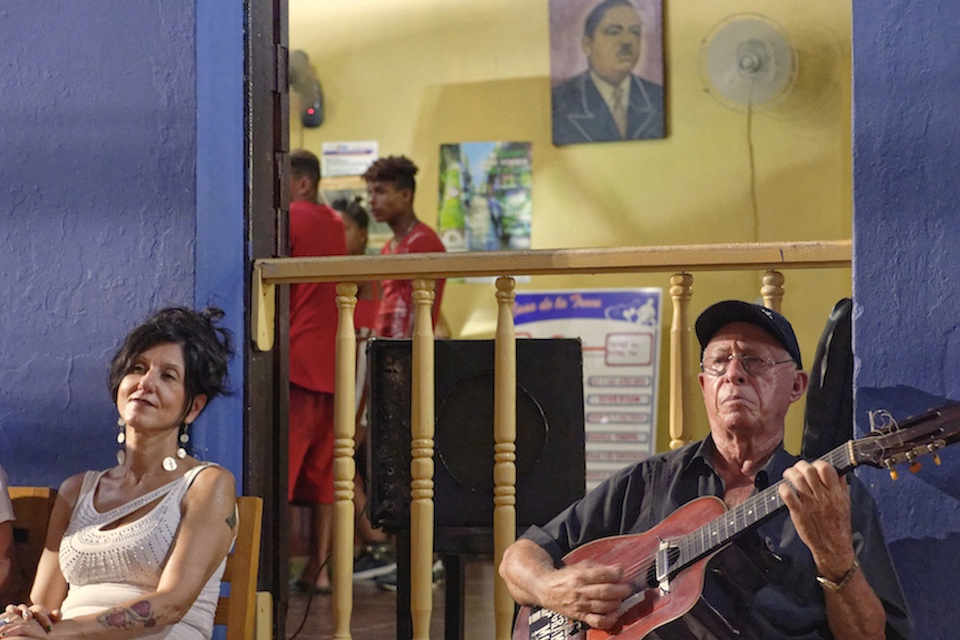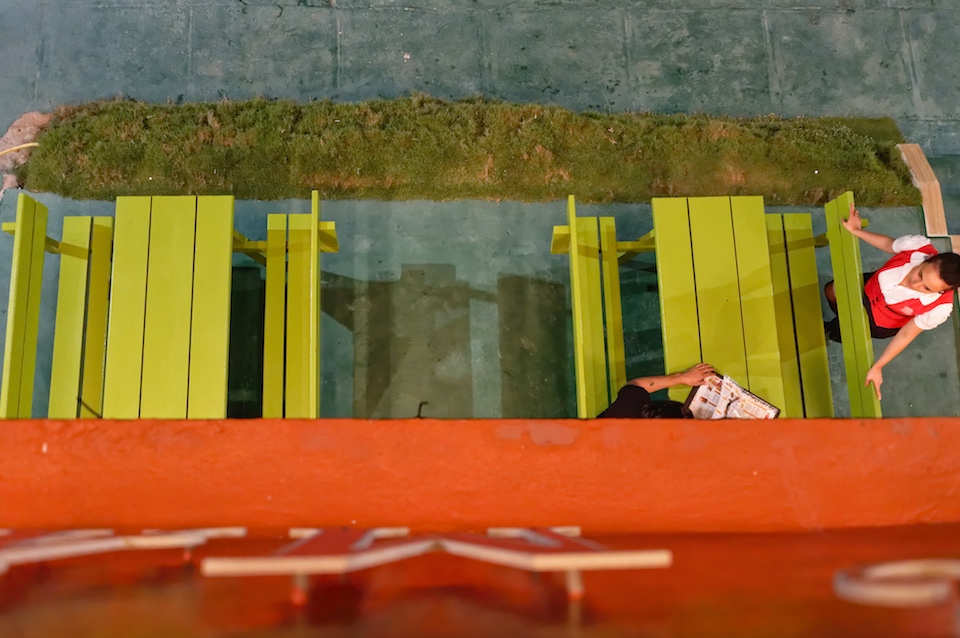 You can find more travel photos by Jean-Jacques in his Instagram account.
Sharon Matthews, Australia
"Nestled among lush green mountains and crystal-clear waters, this small town boasts colourful streets, natural beauty all around, the friendliest of people and a super chilled out vibe. Baracoa was a perfect introduction to everything that is Cuba. I only wish we could have stayed a lot longer."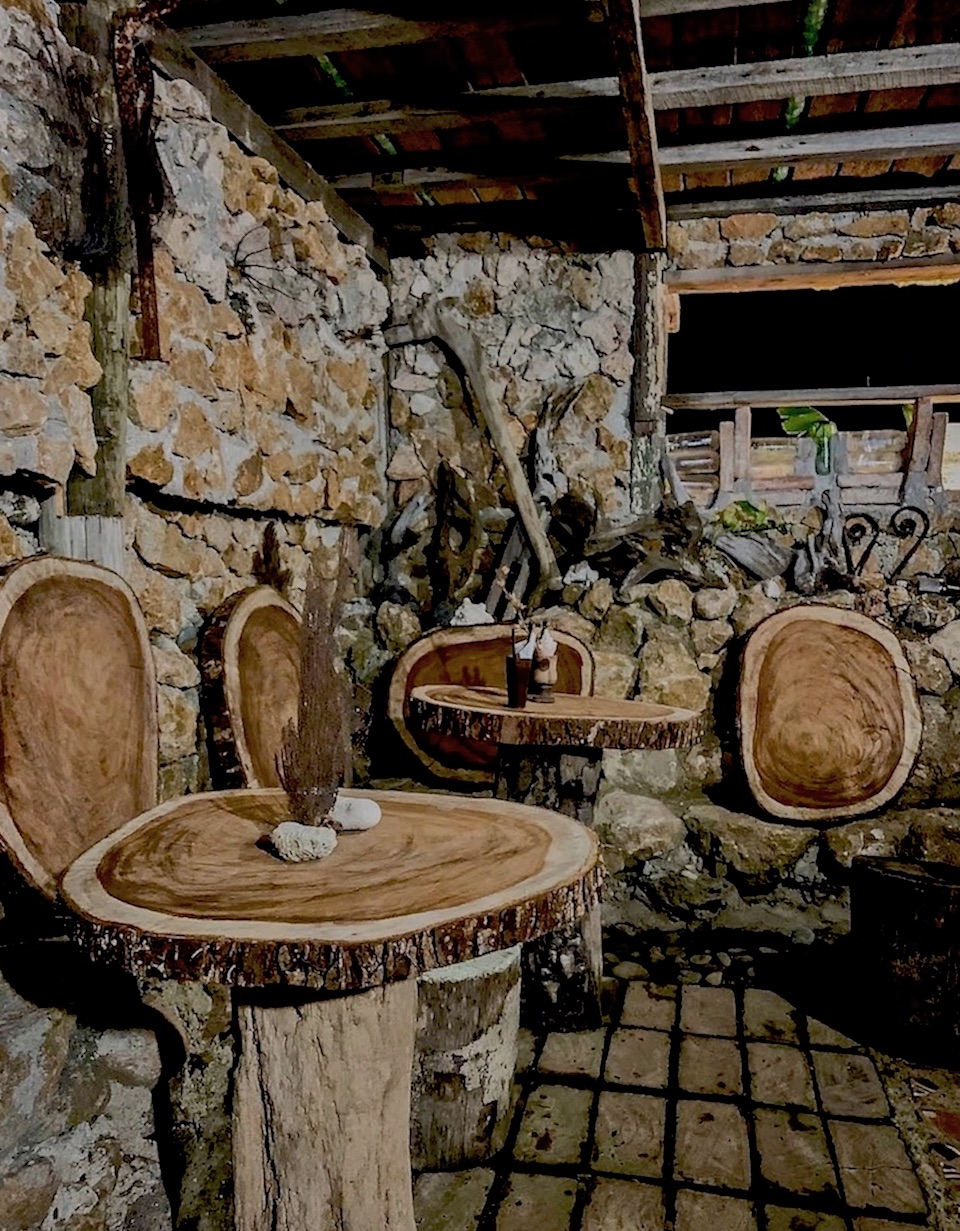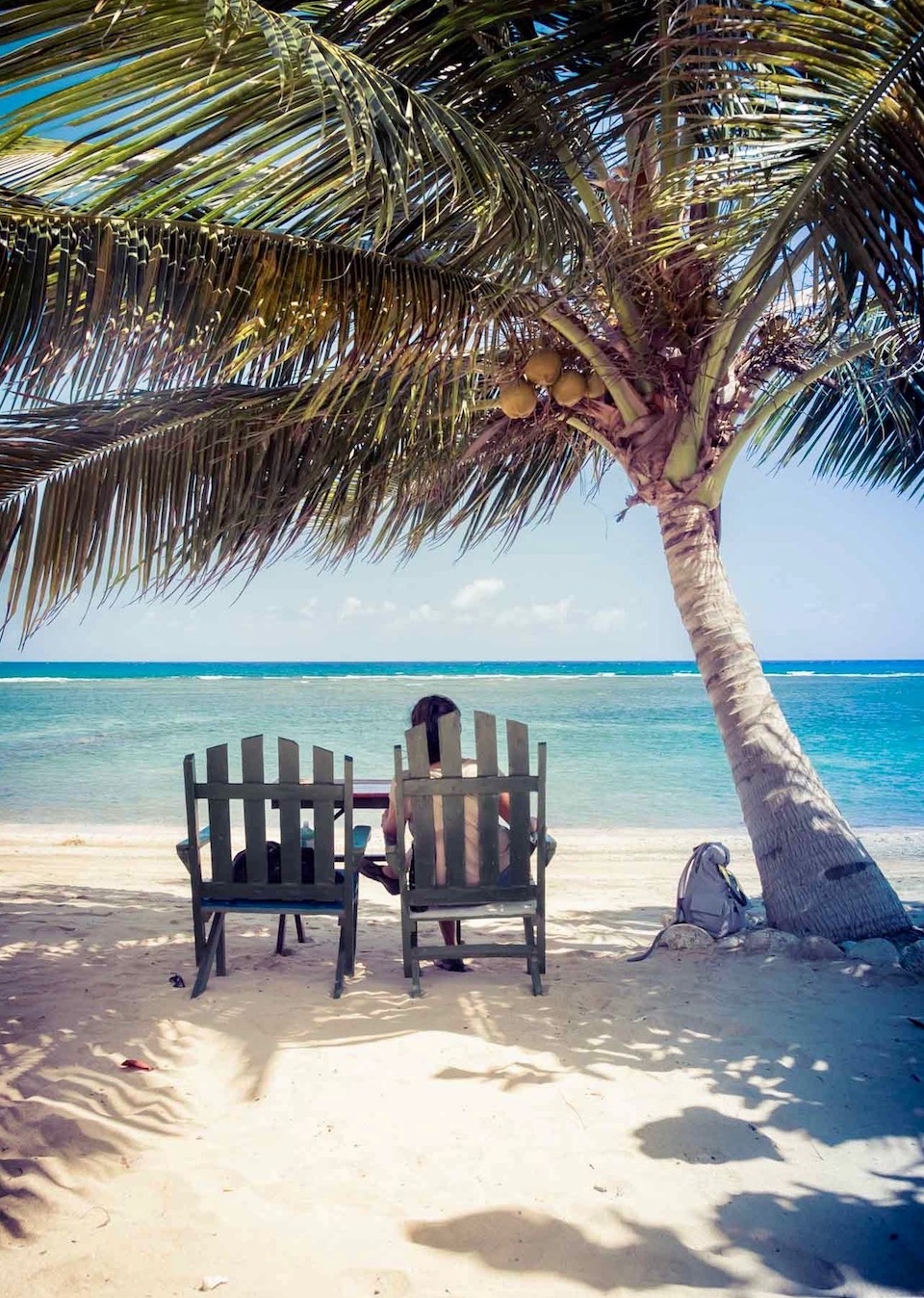 Sharon posts her travel pictures on her Instagram too.
Paolo Vimercati, Italy
Paolo is a professional photographer and photography tour organizer (including photography tours of Baracoa!). You can find his photographic work on his website and contact him too.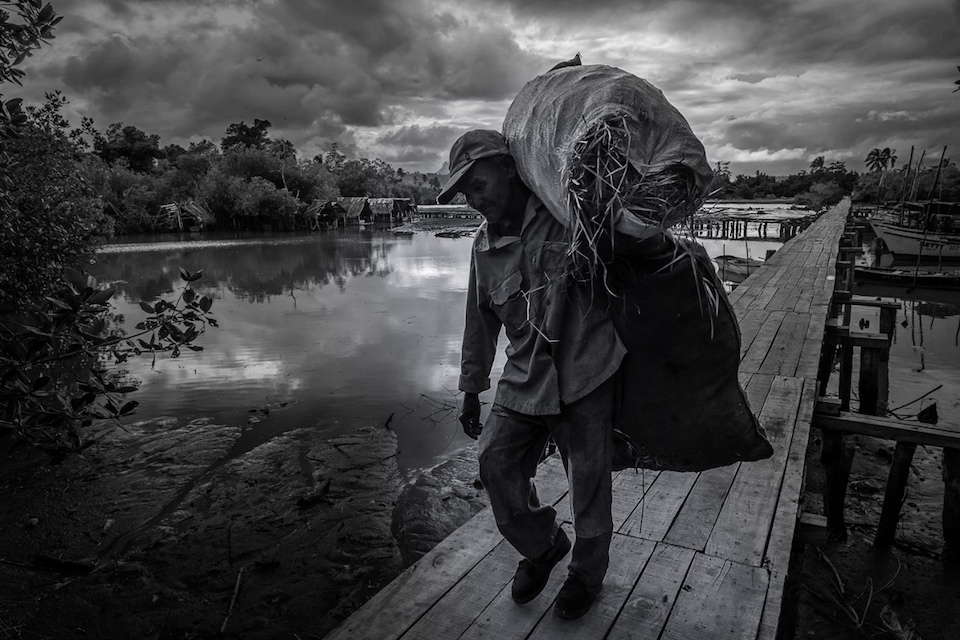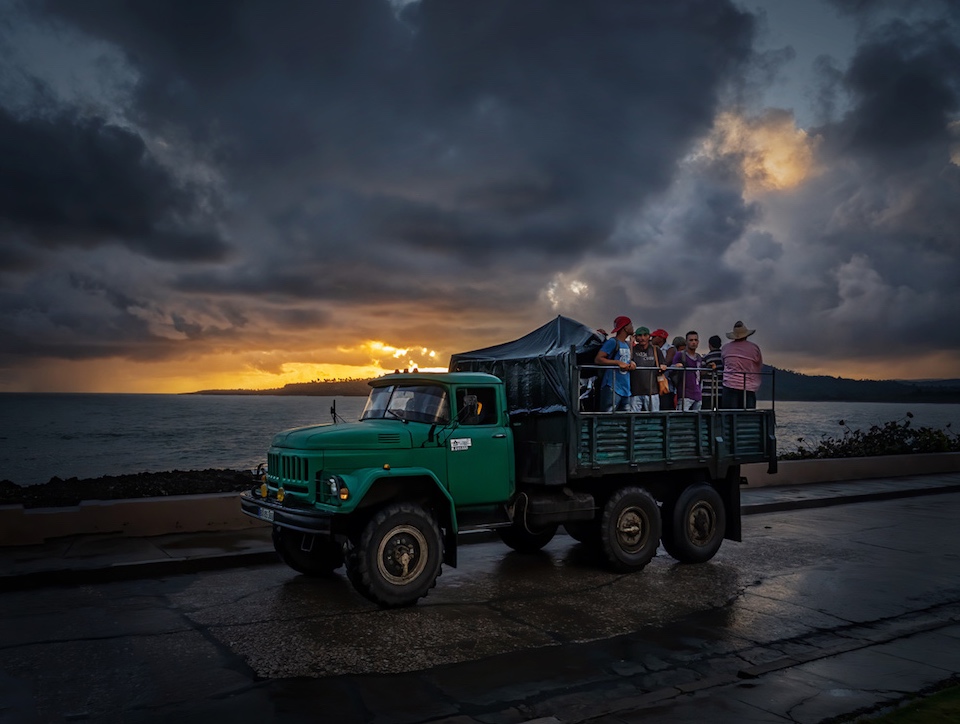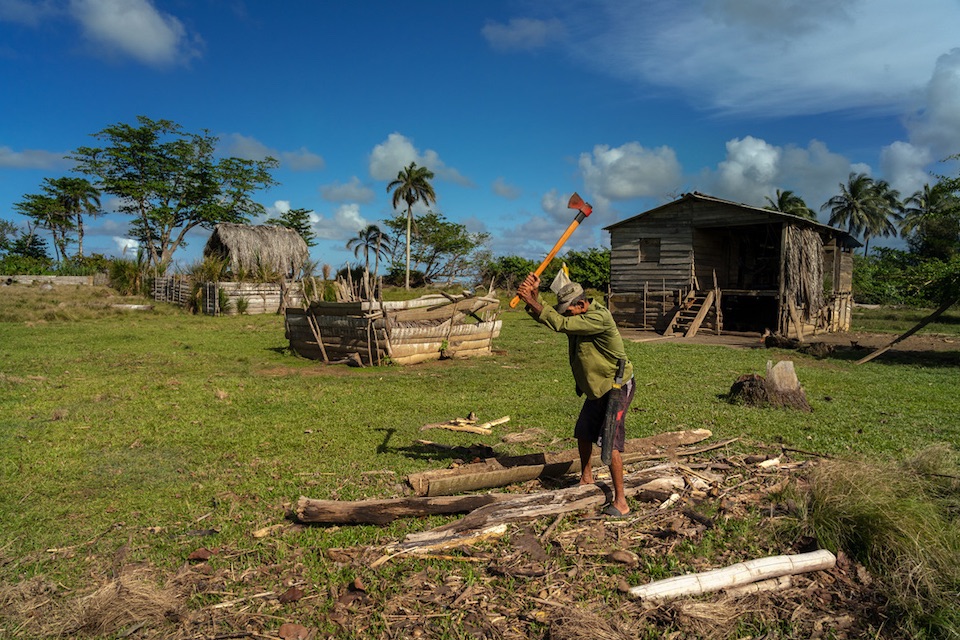 Jean Hugon, France
"Baracoa shines with an ancient charm – small colourful houses, horses, carriages, bicitaxis and other old bangers and trucks, either Russian or American from another time, all in a calm yet vibrant atmosphere."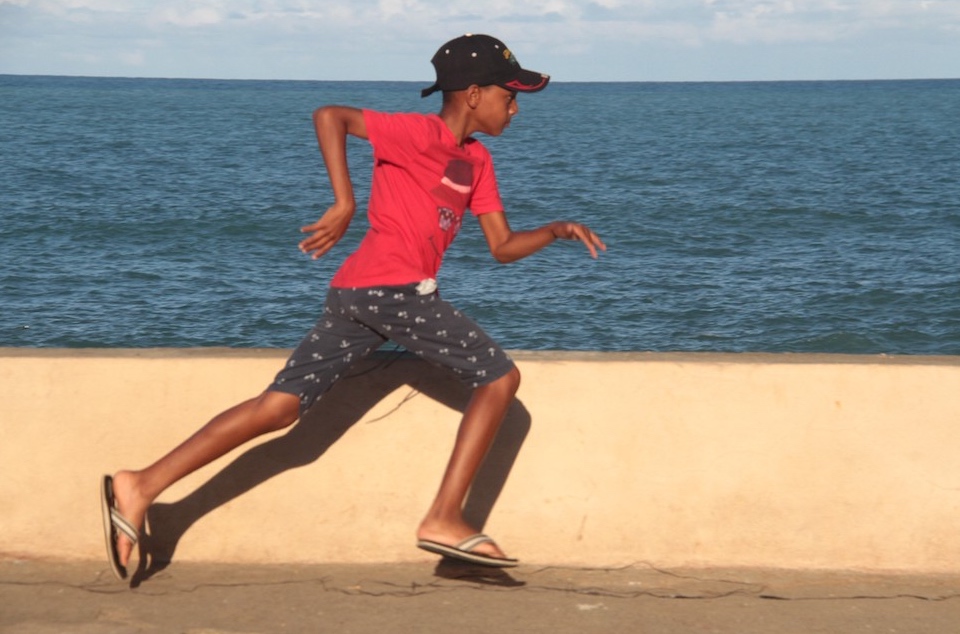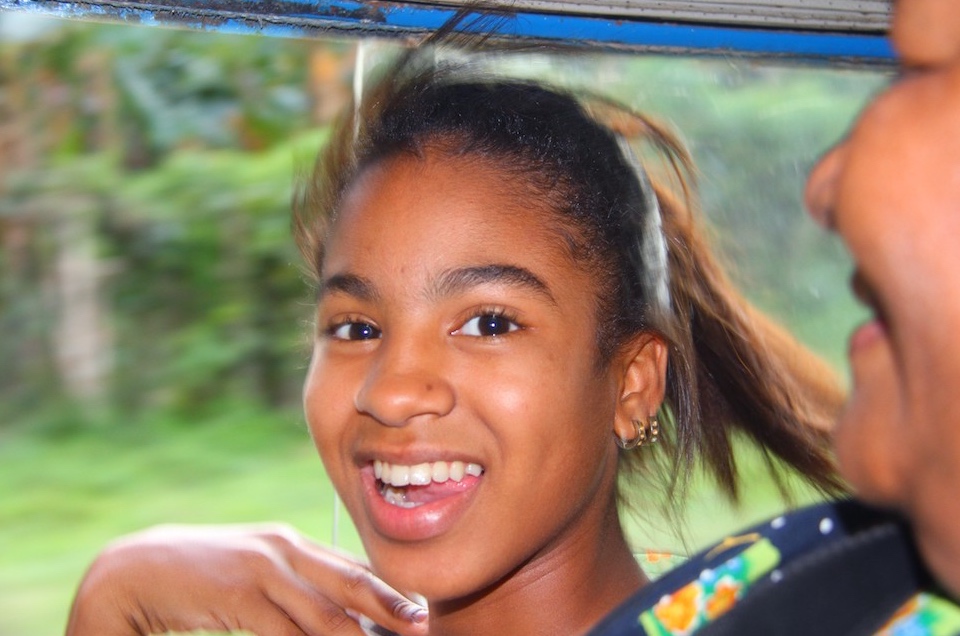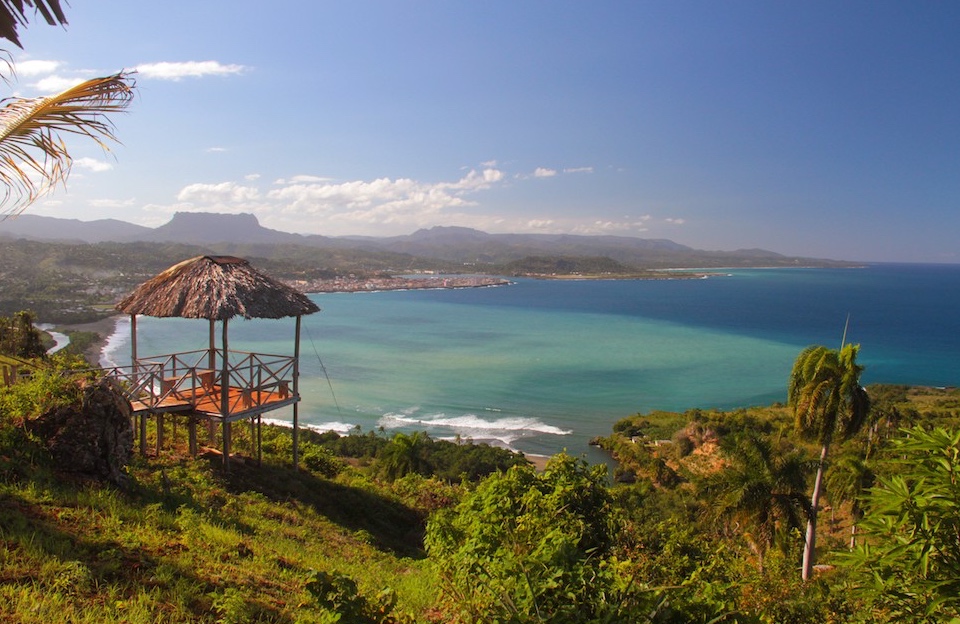 You can check out Jean's travel blog and photos as well.
Mayowa Soluade, United Kingdom
"Baracoa has lodged itself in my memory. It's not just the beauty of its bays, the greenest of its foliage, the softness of its sands, the endemic flora and fauna, the mountain views… No, it's also its pace, the pulse, its colours… the feeling you get as you see its rivers or admire its architecture. It's the coconut sauce and passionfruit mojitos! It gives you both action-packed and lazy days and musical nights."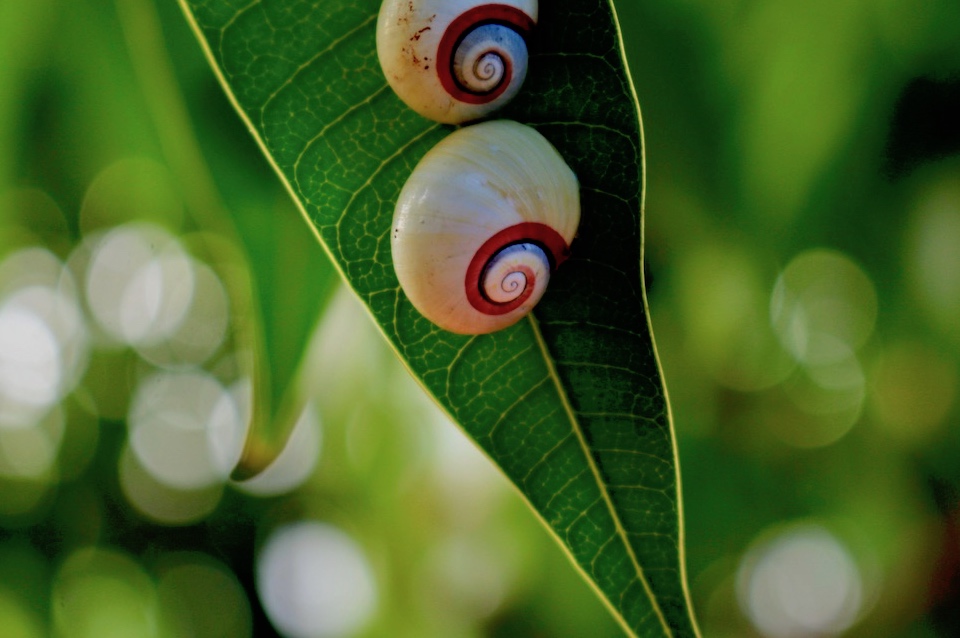 Take a look at other travel photos by Mayowa on her Instagram.
Rénald Laurin, Canada
Rénald is an artist with Cirque du Soleil. His travel pictures can be found on his Facebook account.
"I always come back to Baracoa. Even after many visits, I keep discovering new landscapes and making new friendships. I never tire of enjoying its changing skies, the waves far out on Miel Bay, the polished stones in the clear river waters, the faces at the main square, the bustling activity on Martí street, the dance steps at Casa de la Cultura. From one year to the next, I love watching life as it slowly spreads out before me, and I hope to come back again and again…"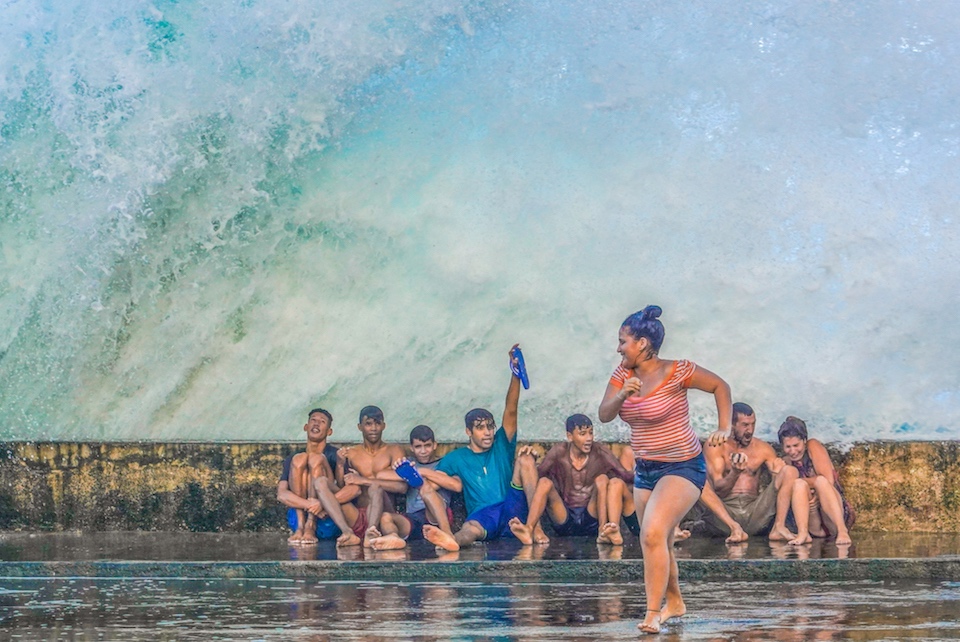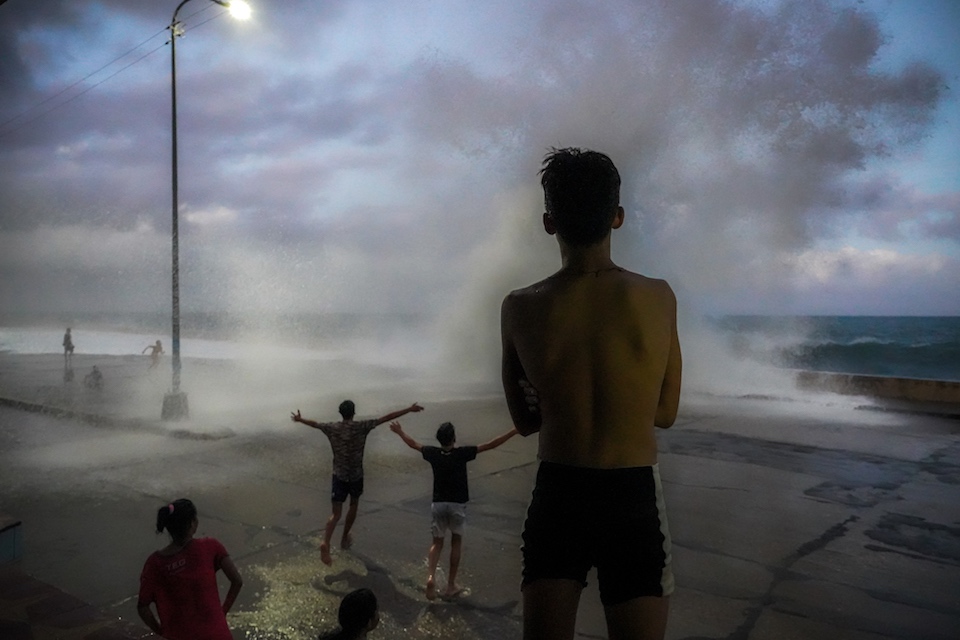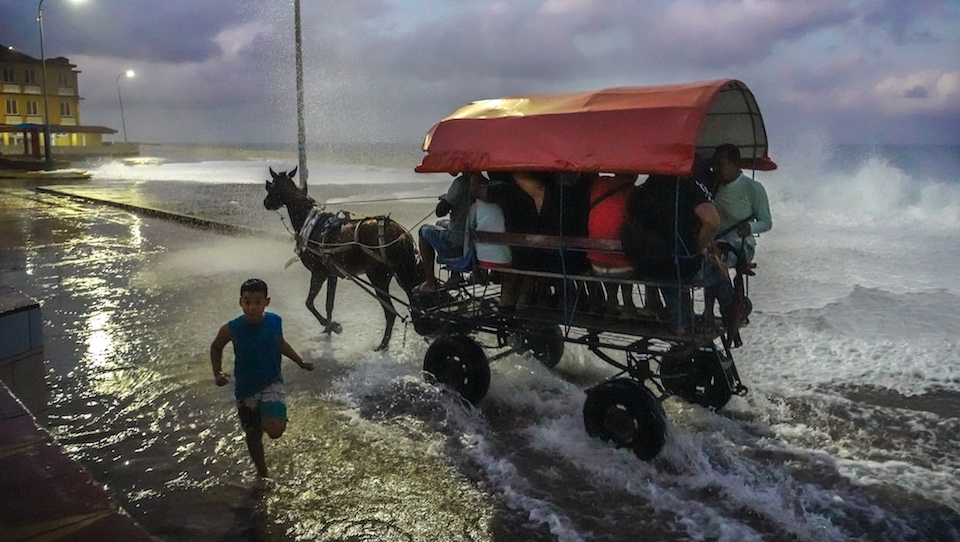 Tim Koldijk and Ilse van Bladen, The Netherlands
"Think tropical luscious green, a truly authentic village, a relaxed Caribbean vibe, climbing El Yunque, great birdlife, the best seafood, wonderful beaches and you'll find Baracoa not only to be Cuba's best spot to travel to, but also a wonderful photography destination. We found it to be the highlight of our 5-week trip to Cuba."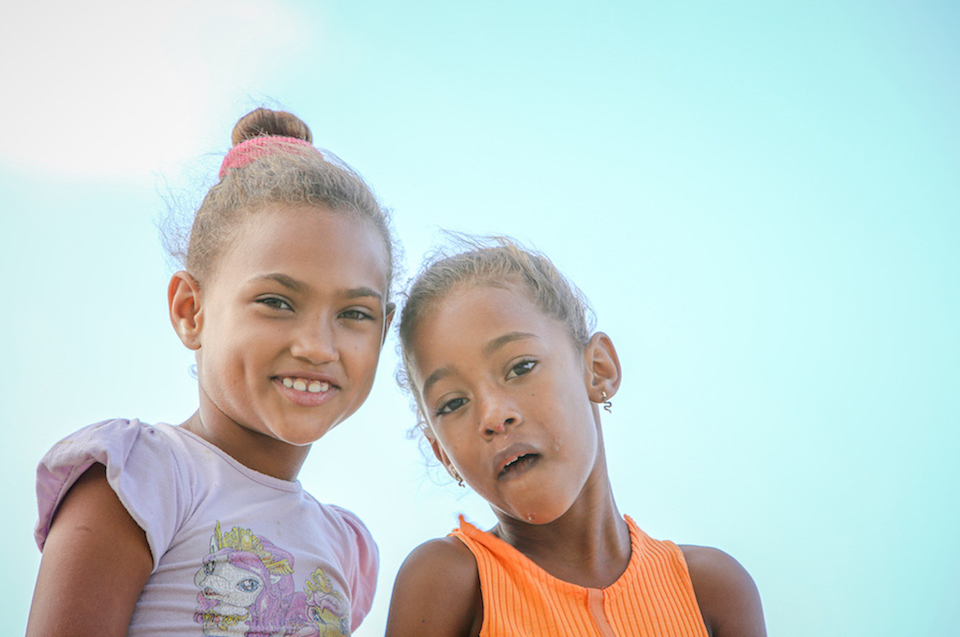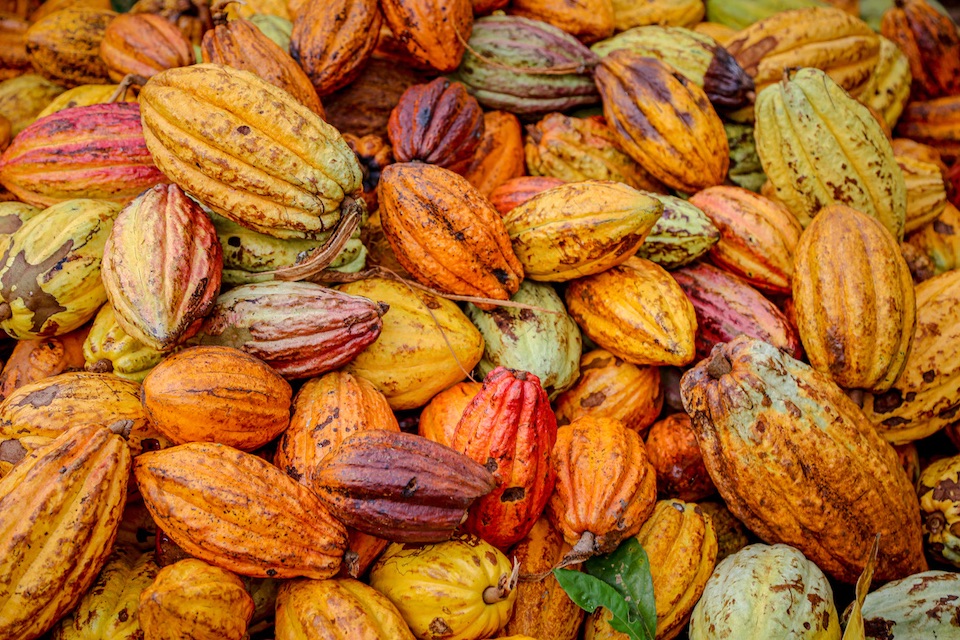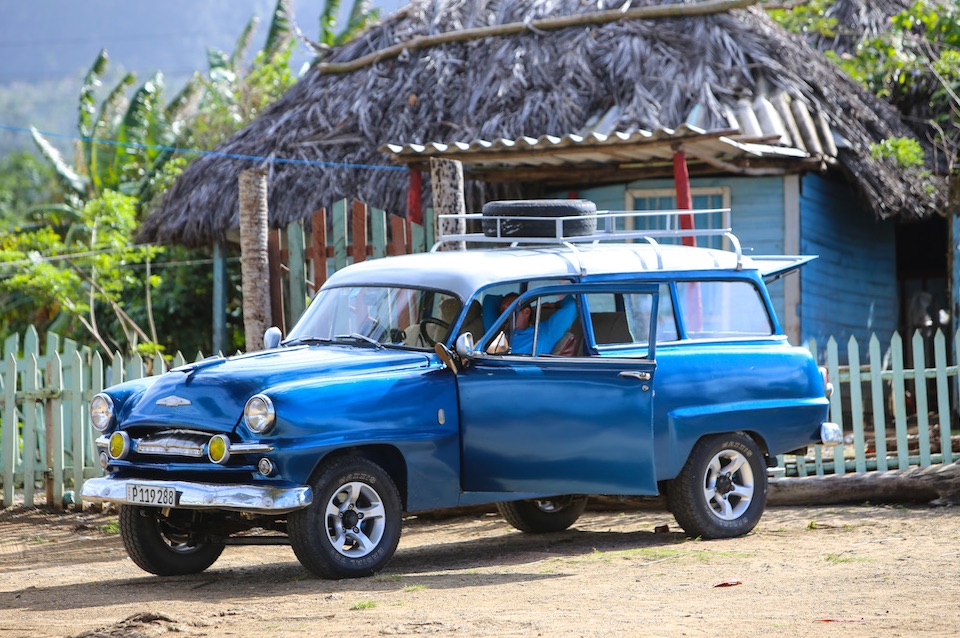 Check out Tim's travel photos on his Facebook account.
Ling Jitpraneechai, Thailand
"Baracoa allows you to get away from it all. A wonderful place of simplicity to enjoy serene moments, especially if you're from a really hectic city. Strolling around the little houses, the people and their living… and last but not least – El Yunque, the majestic and mysterious (and photogenic!) mountain found its way to many of the photos I took in Baracoa!"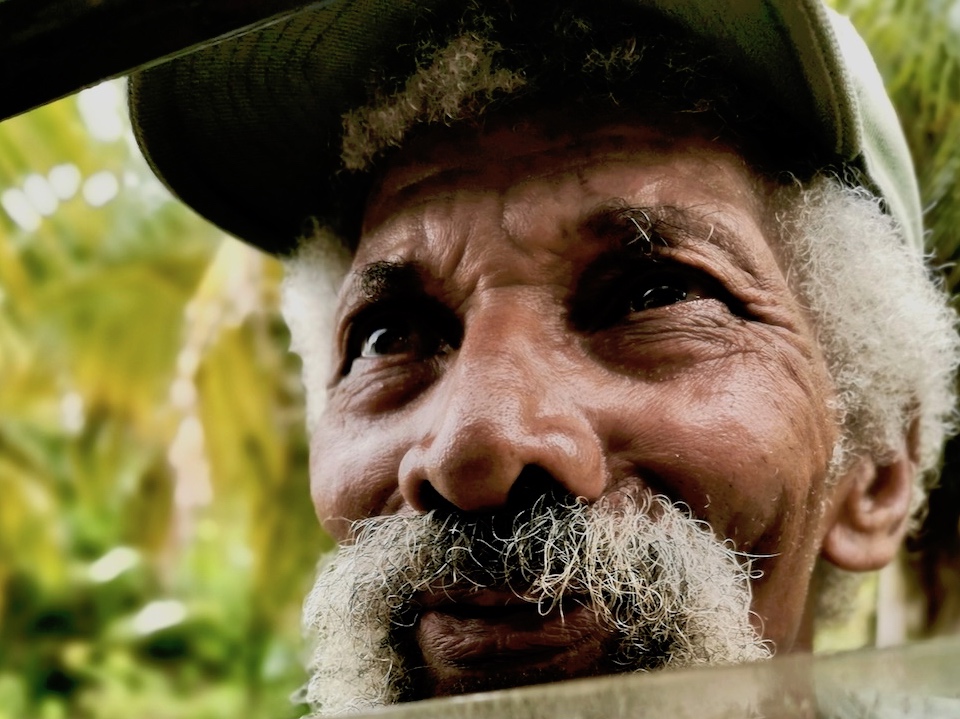 Ling's travel photos can also be found on Instagram.
Mariela Canessa and Matías Zalduendo, Argentina
Mariela and Matías are teachers in Argentina. It was lovely to have them stay at our place!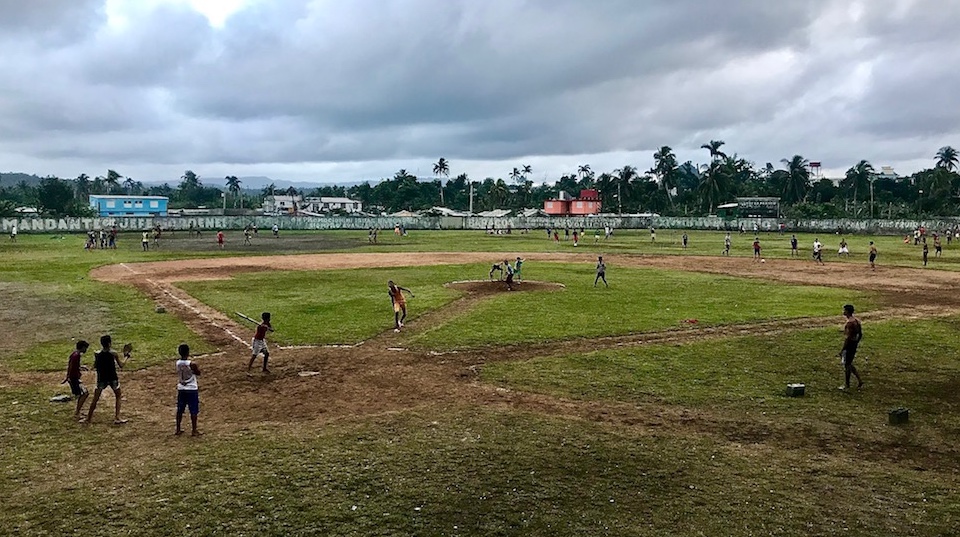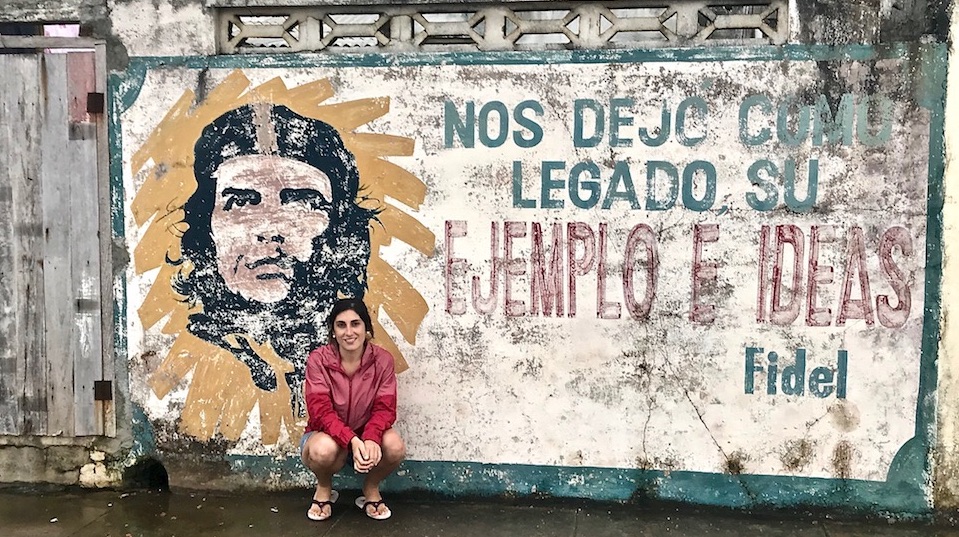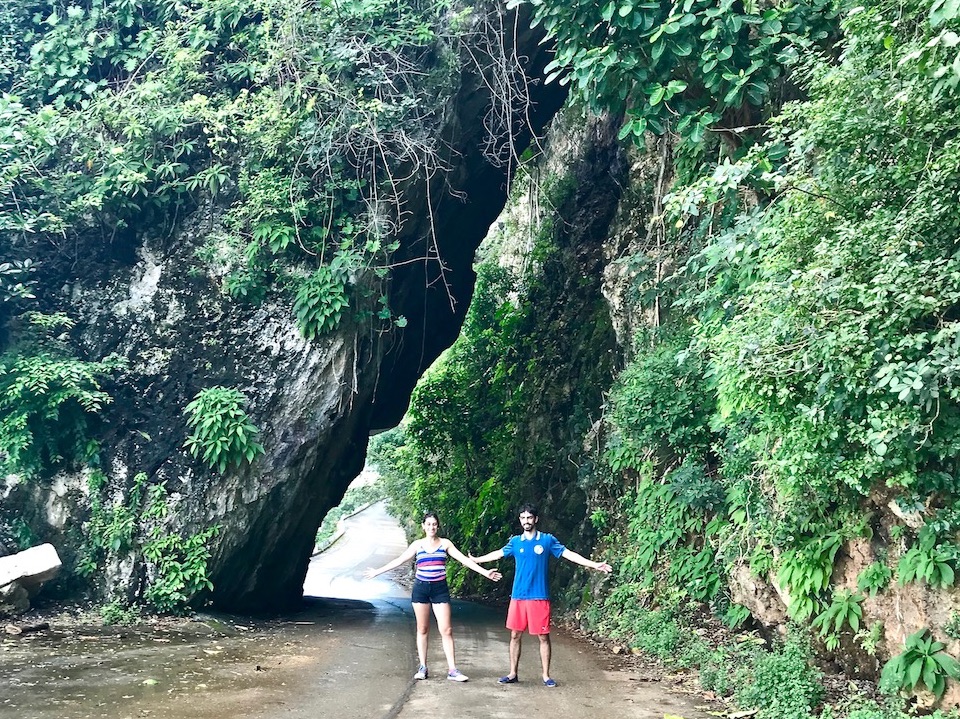 Brigitte Mariën, Belgium
"Baracoa is paradise on Earth! Lodged between the sea and the mountains, this authentic little town in the middle of nature is all about its nice, smiling people. Visit it once and you'll find yourself coming back!"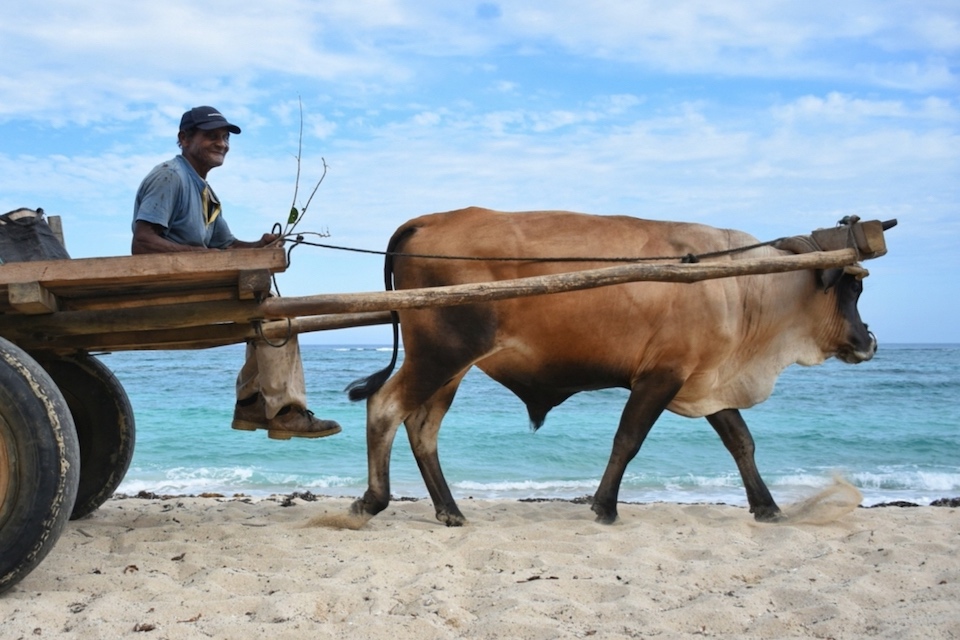 Check out Brigitte's travel photos on her Instagram.
My Family Trip, France
Family travel bloggers Aurélie and Damien kindly shared these beautiful pics of their kids exploring and enjoying Baracoa. Do check out their lovely travel blog!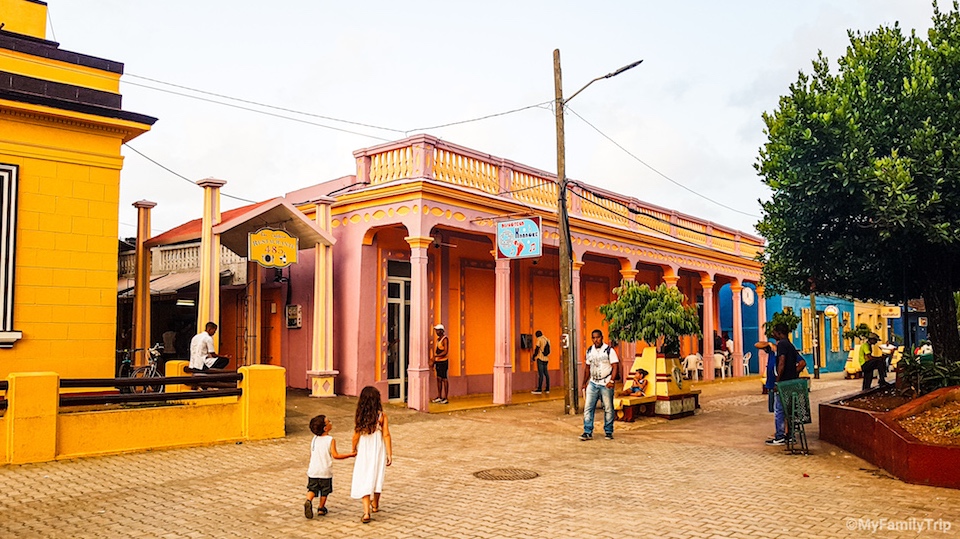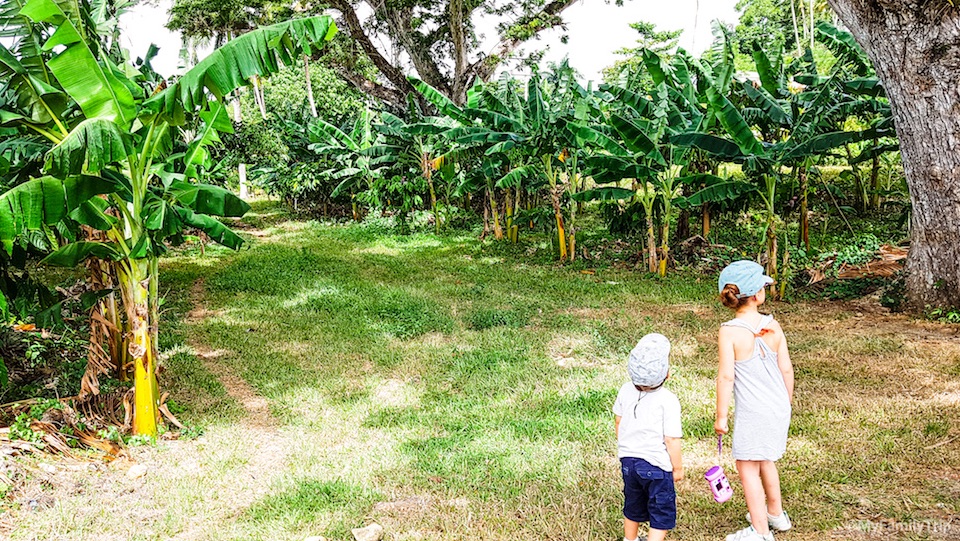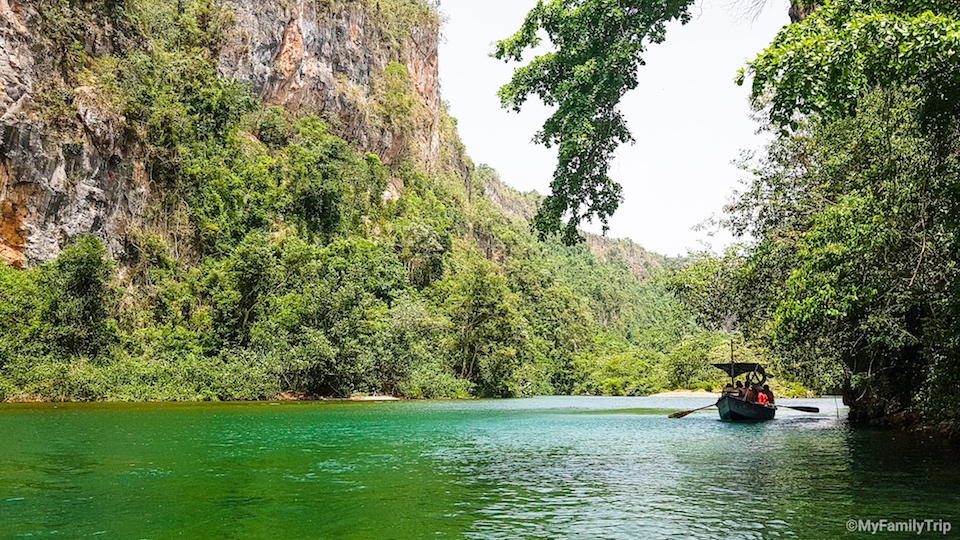 Nana Sakaressakun, Thailand
"Baracoa is a unique place in Cuba. The town is small and laid back and it has a lot to offer – lovely beaches, hiking trails with amazing views, eco farming and very tasty food. What makes Baracoa even more special is its people."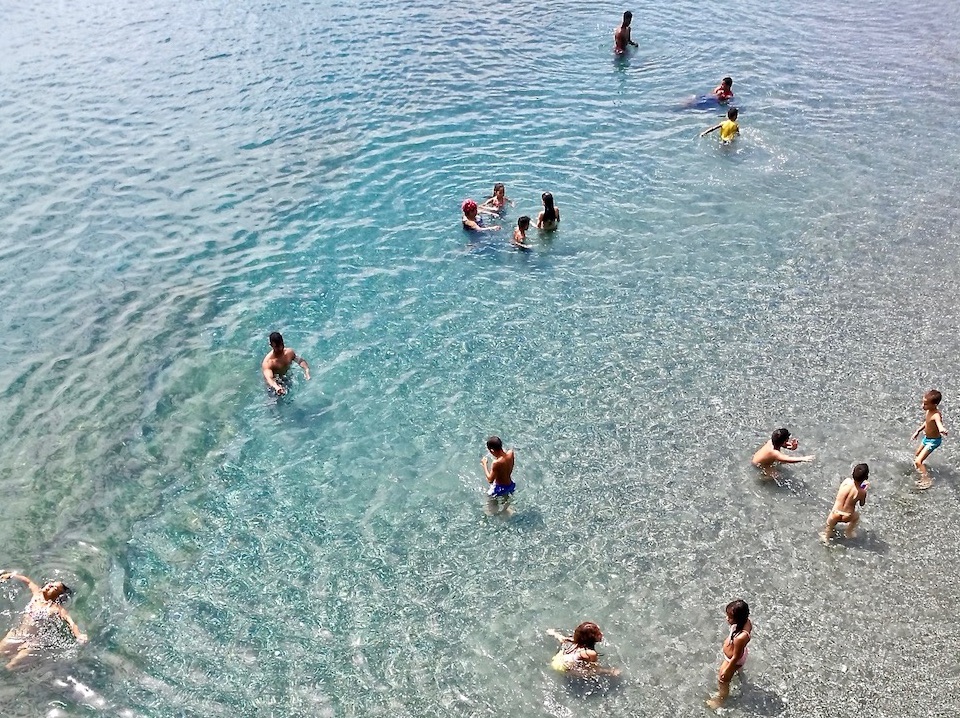 Nana shares her travel pictures on her Instagram account.
Cristina Curreli & Roberto Montano, Italy
Cristina and Roberto are also good friends of Baracoa, having visited the region twice!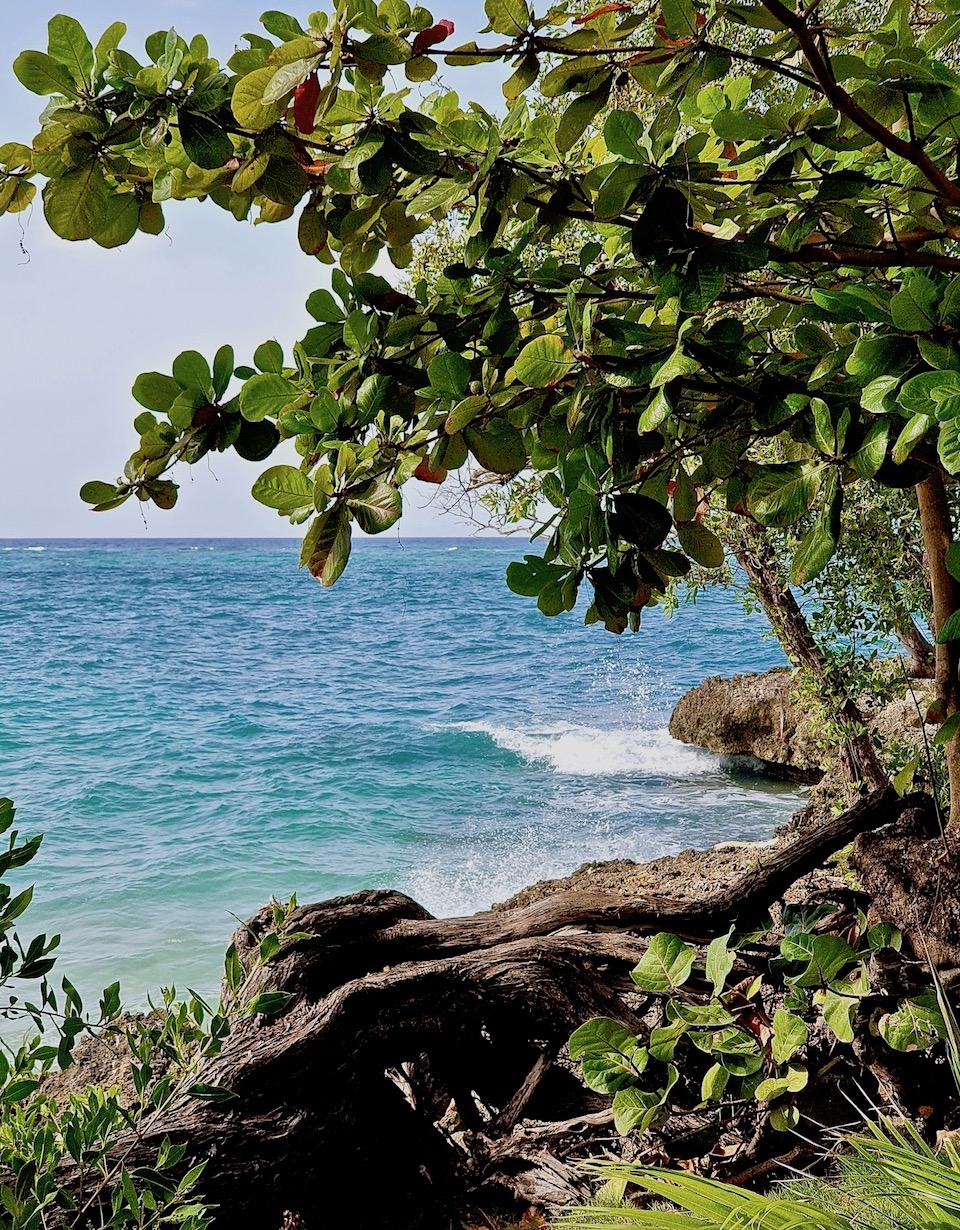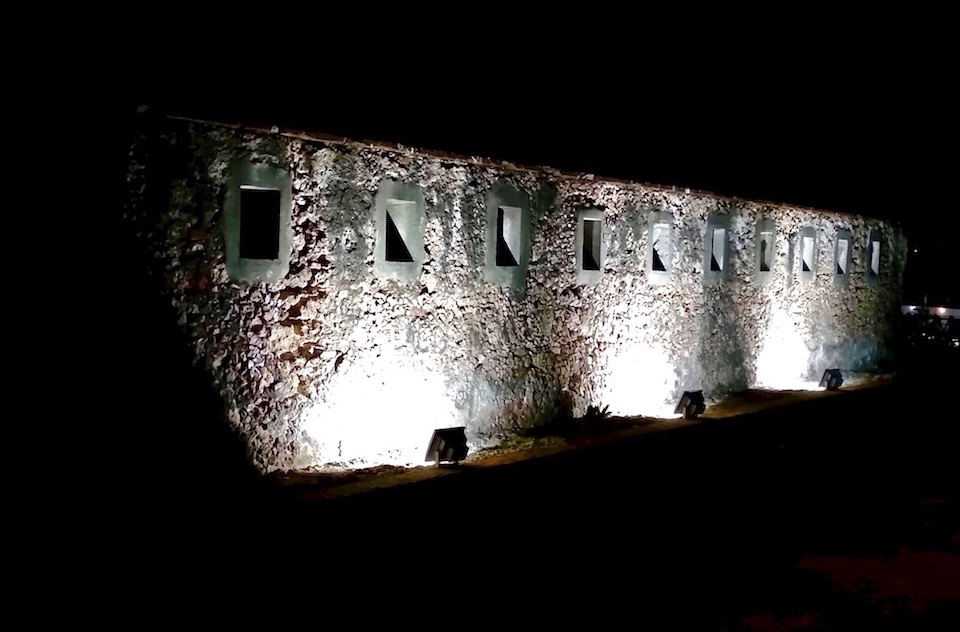 Laurent Giusto, France
"If Cuba boasts all the ingredients to reach photographic nirvana, the perfect recipe is to be found at its Easternmost tip, in Baracoa!"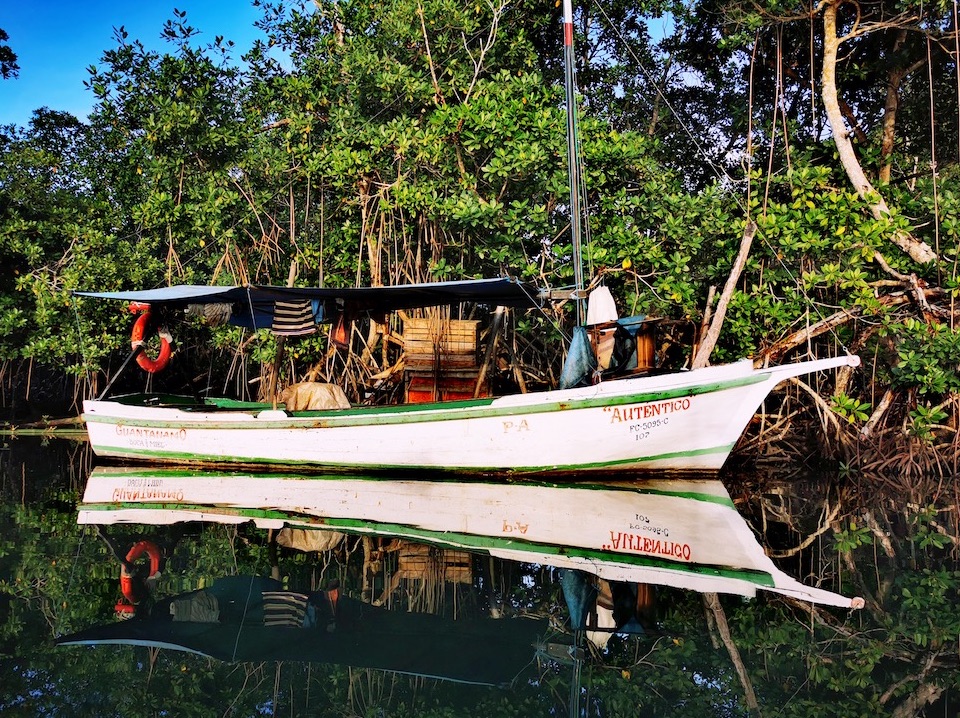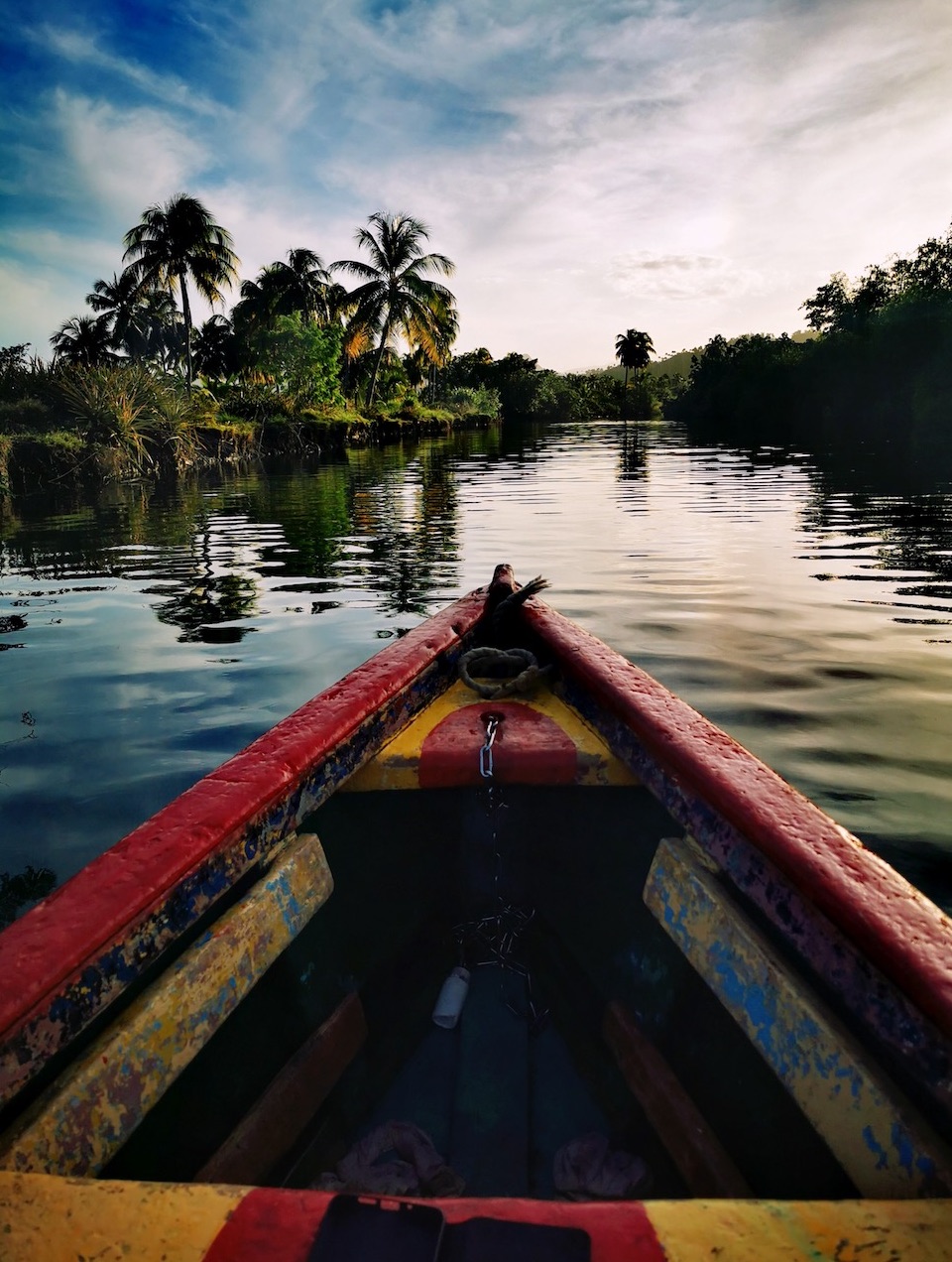 More of Laurent's travel pictures can be enjoyed in his Instagram account.
Stefano Coltellini, Italy
The kind and knowledgeable Stefano runs a tourism company in the beautiful Tuscany region.
"The mystical, transcendent and surreal Baracoa, with its streets and corners that offer moments of lucid reality, with its vibrant and surprising natural elements linked by their own strength and delicacy, with its people, soul of this remote corner imbued with the flavor of the Caribbean."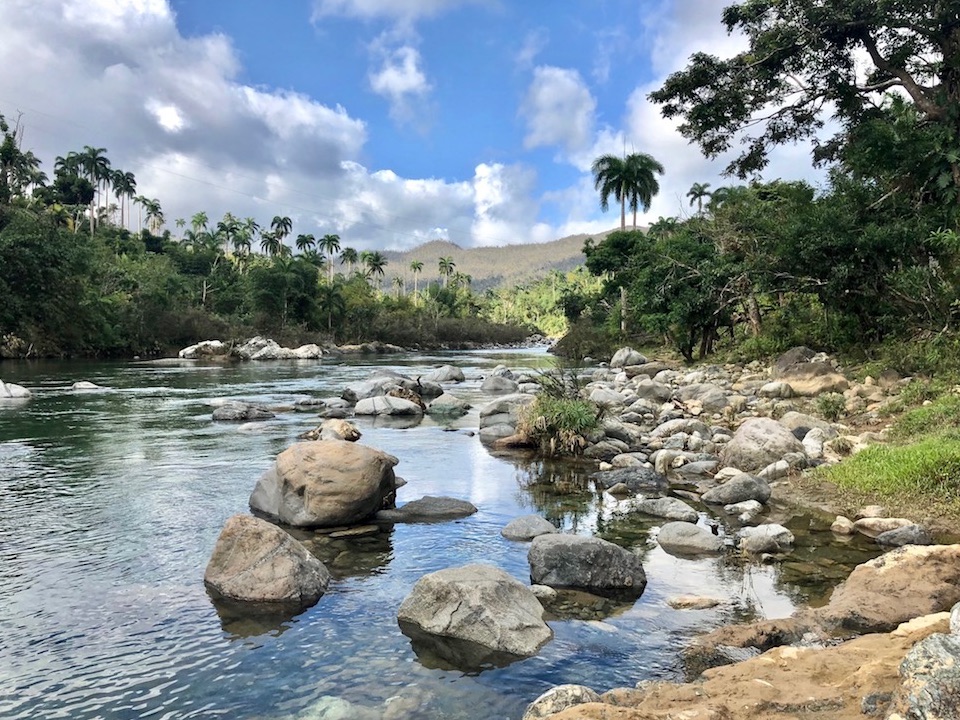 Naima Aupperle and Selma Thomaz, Brazil
"Baracoa is the most beautiful and interesting place that we visited in Cuba. This small village is tranquil yet culturally vibrant, with the friendliest people, amazing cuisine that you can't find anywhere else and the most beautiful sightseeing. Humboldt Park is a place that you can't miss. Take a swim in the crystal-clear waters of a river and enjoy its peacefulness surrounded by trees, birds and butterflies of all colours."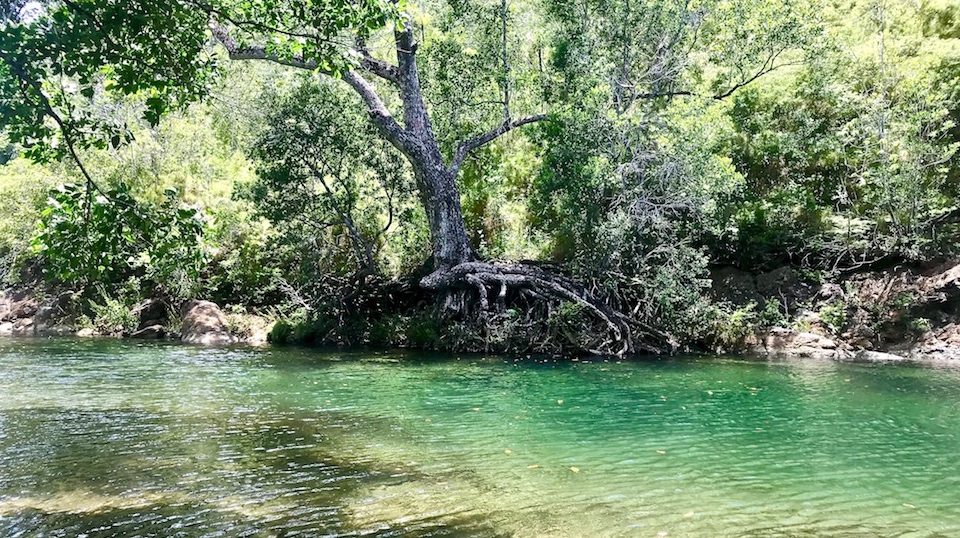 Francine Renaud, France
"Reaching Baracoa requires an effort. The bus trip from Santiago de Cuba via La Farola road is long yet magnificent. When we arrived, a bicitaxi took us to our casa, slowly. And there you go – the serenity, the lightness and good mood were an appéritif announcing the many other joyful moments Baracoa had reserved for us!"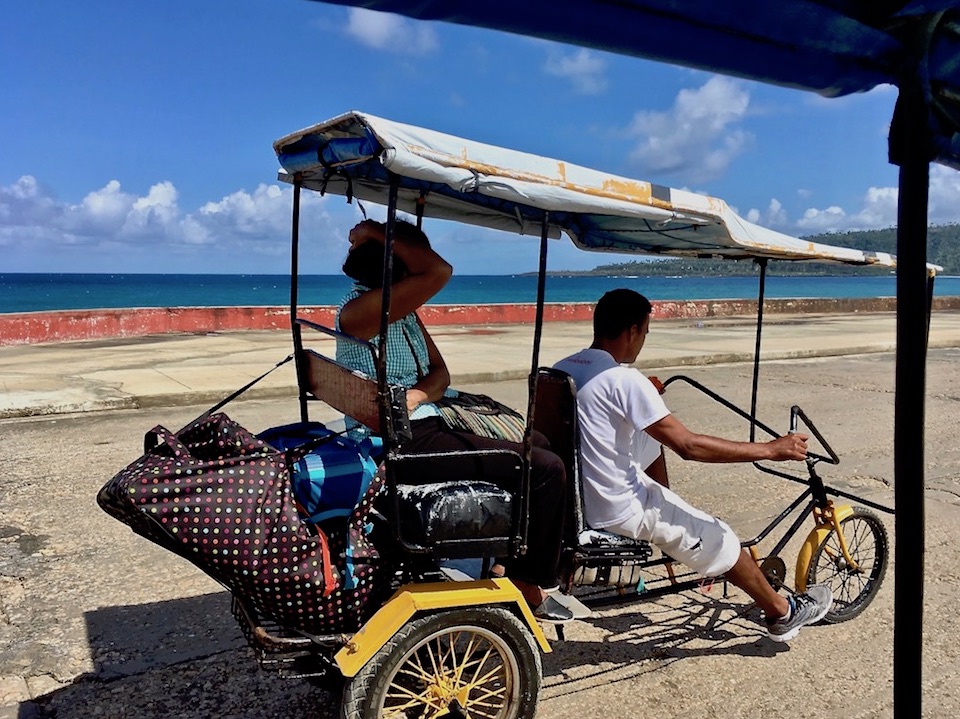 Francisco Santos and María Teresa Colado, Argentina
Francisco and María Teresa are such good friends of Cuba. It was lovely to welcome them here in Baracoa!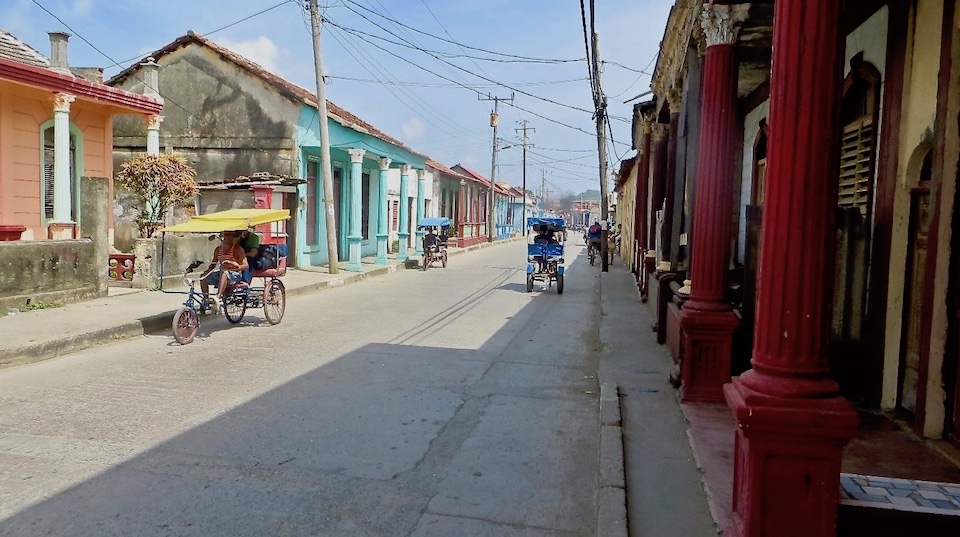 Reem Attieh, Canada
"It was important for us to experience Cuba and not just the beautiful beaches. Staying in a casa allowed us to mingle with Baracoan people and see life through their eyes, to simply hang out in the square and the little park near the ocean where the kids played on the see-saw and slides… It does feel like we have left a piece of ourselves in Cuba, or perhaps, we now carry a piece of Cuba within our hearts. What a beautiful country and beautiful people."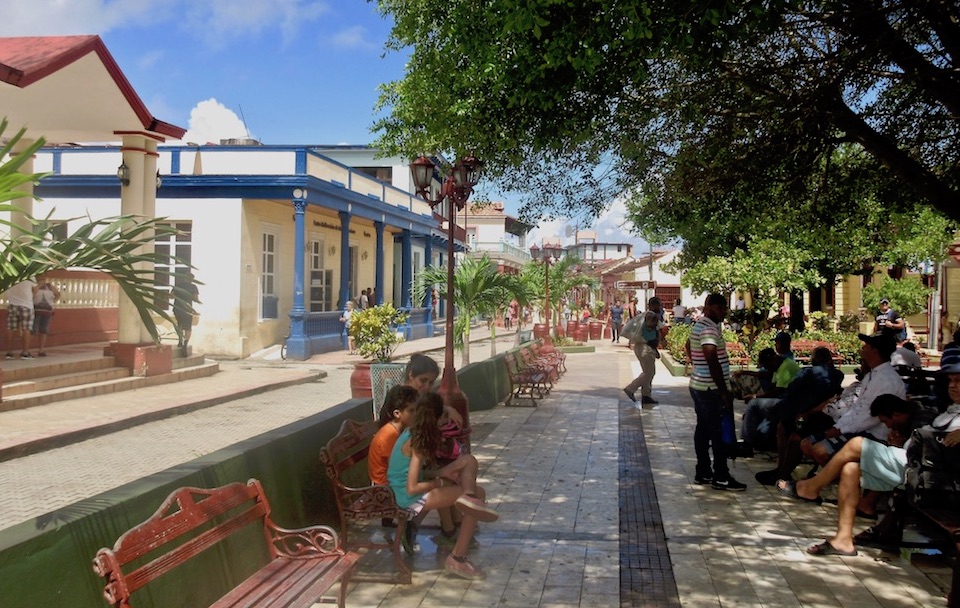 Christine Arocena, France
"Baracoa means magical beaches, the magnificent river Duaba with El Yunque on the horizon, the town with its music and delightful evenings, the cacao farms…"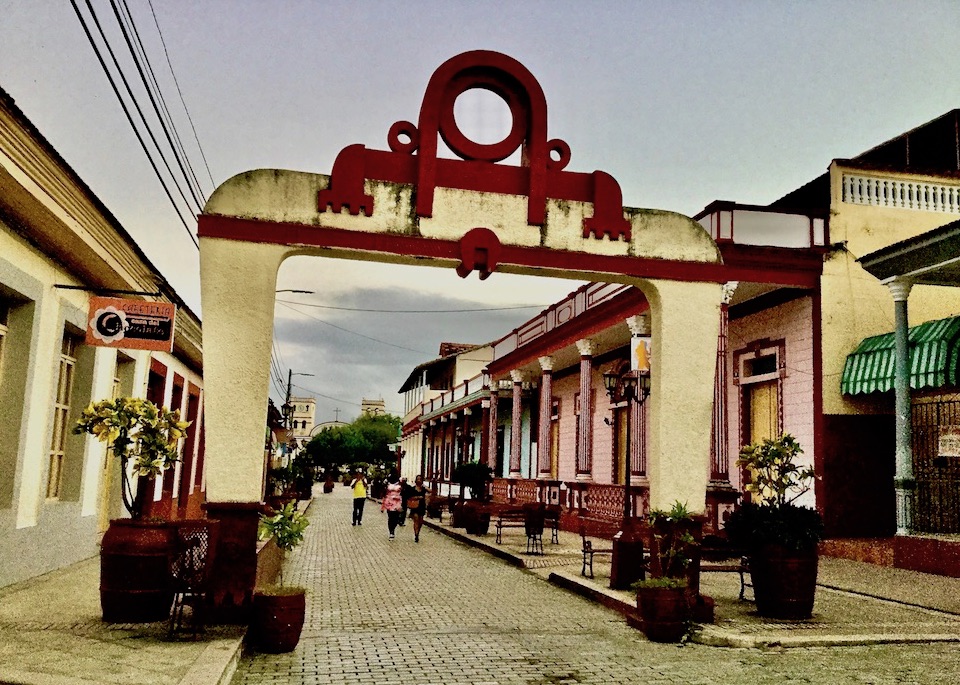 Pete Currie and Charley Fleming, United Kingdom
"Baracoa has so many layers to offer from beautiful high sun skies to emerald pools & rivers all suspended in an untouched canopy of the deepest green. A warming reminder of what could be."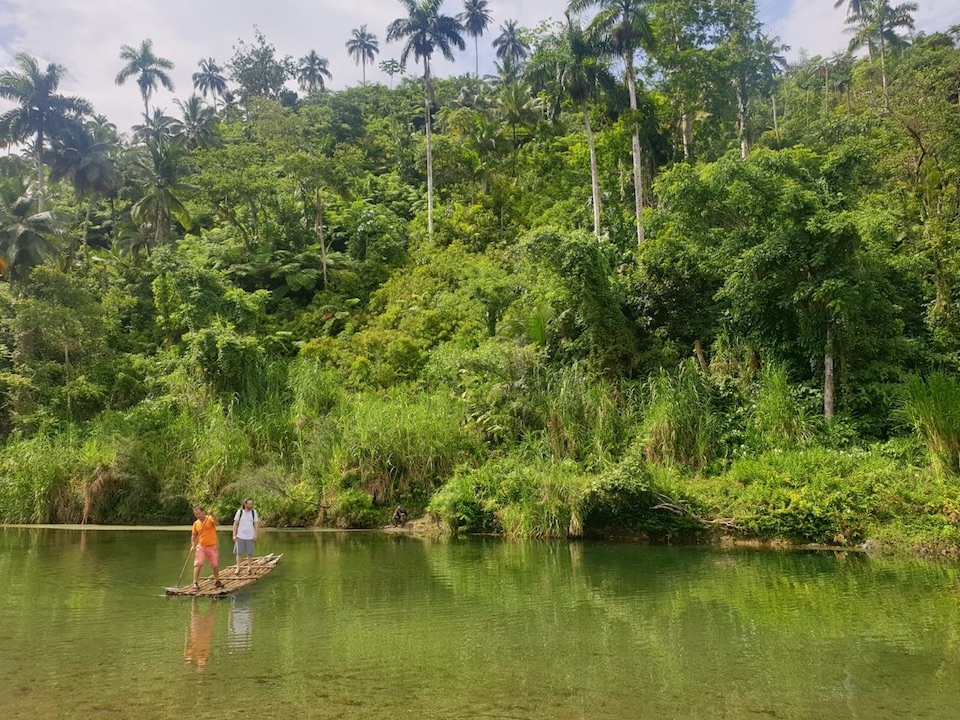 Find more of Pete and Charley's travel photos on their Instagram.
Elisa Merelli and Luciano Vianello, Italy
"With its wild and lush nature, its picture-perfect beaches, the authenticity of its people (it's no coincidence if all of our Cuban friends are from Baracoa!) and its ever-changing sky, there's no better place in Cuba for those who like photography. Every time we flip through our travel shots we relive moments of indescribable joy and peace and a great desire to go back there…"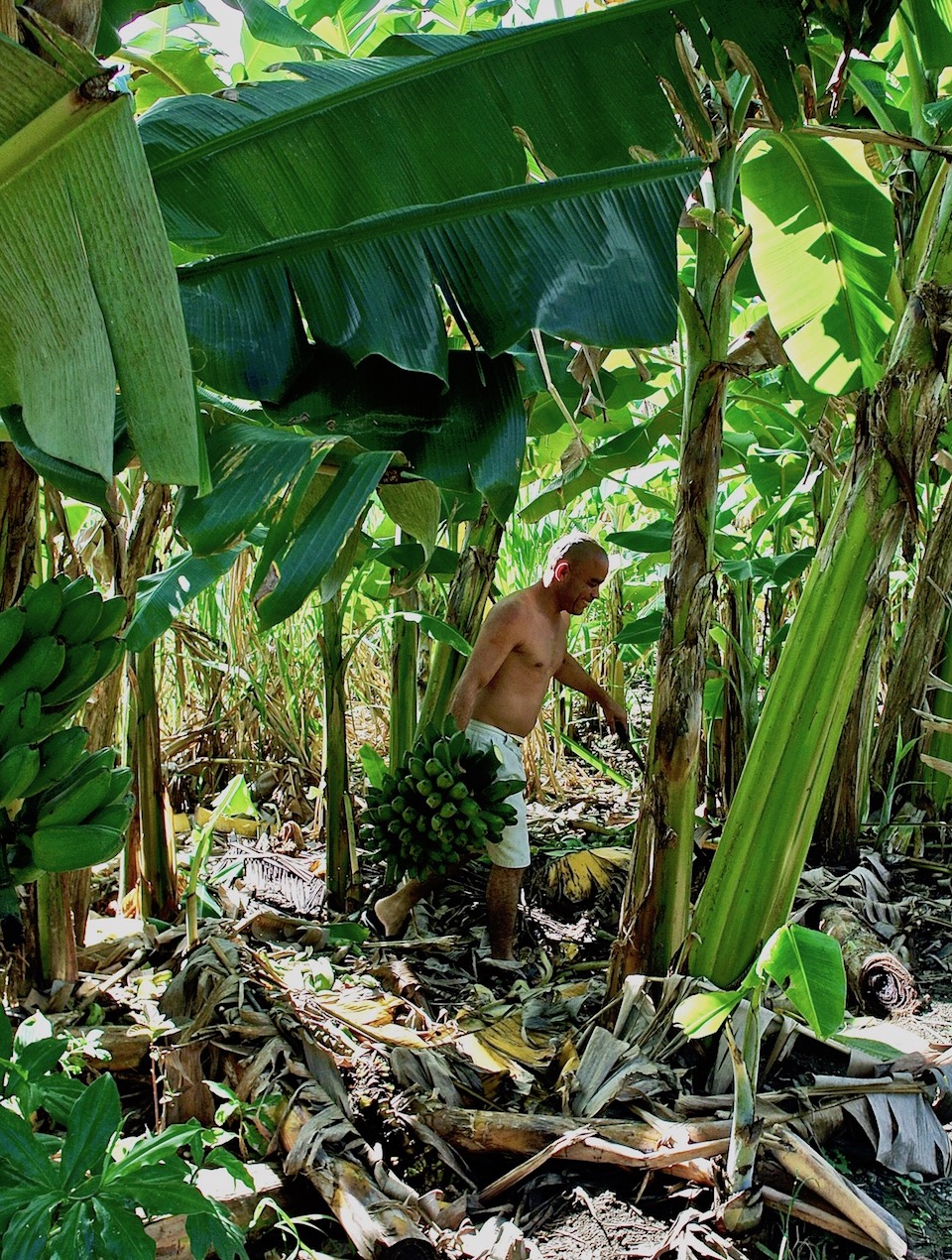 Marilyne Laborde, France
"Baracoa's skies – quite a spectacle to behold. From dawn till dusk, the sky ceaselessly offers the most magical colours. As soon as it is in place, the blue invades you. Its shades, the horizon limiting it, the clouds going about it – you bask in its softness. The sea does not disappoint, a deep blue with the little rolling waves and as the evening approaches it shines like silver. Before night comes, serenity reigns so you can savour the last of the sun rays."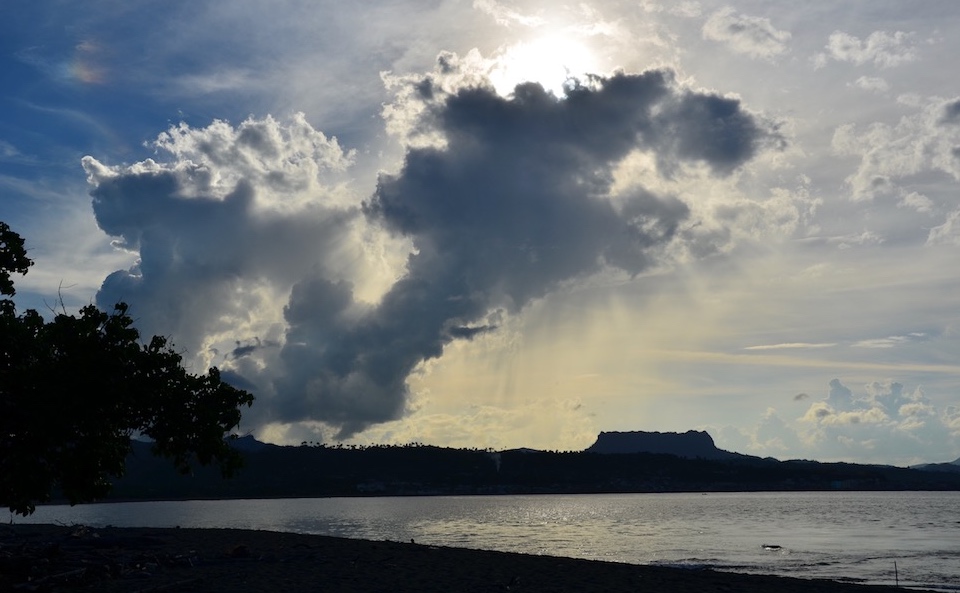 Michael Gaardestrup, Denmark
To conclude, Michael kindly offers us this unique night-time view – a full moon over Miel Bay, seen from our terraces!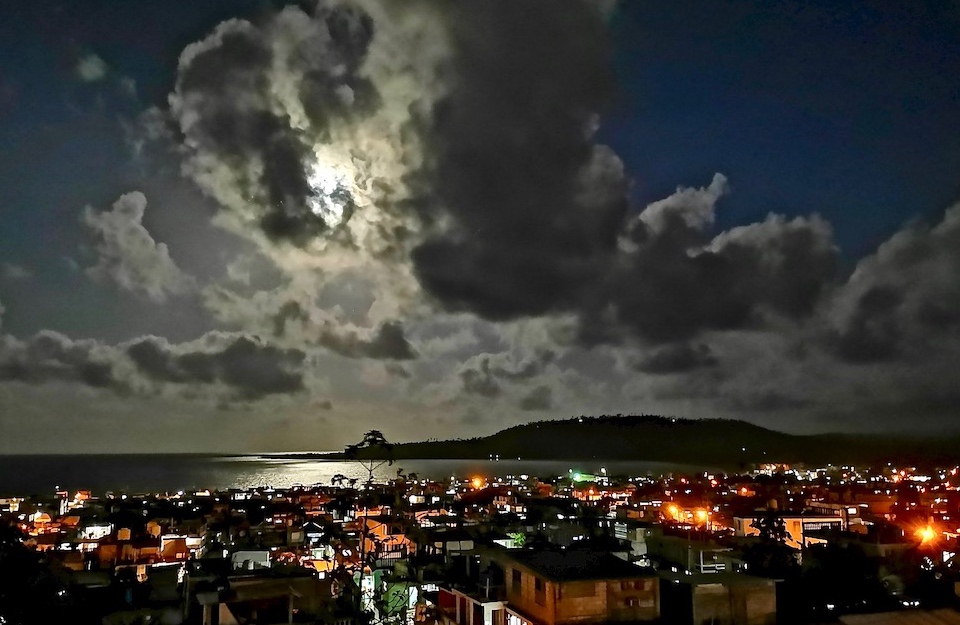 Travel photography in Baracoa – a few tips in advance of your trip
An offline map is a great tool to help you locate sights, views and unique spots. Before you leave home for Cuba, we recommend you download the maps.me application AND the maps.me map of Cuba, which work via GPS – no need for an internet connection. If you are staying with us, we're super happy to help you with coordinates and map marks!
If you are staying with us, please don't hesitate to ask us about the dates for the wonderful upcoming folk festivals! River Toa's rafters festival, El Jamal's crab festival, the cacao festival…
Other key yearly events: check for scheduled things happening around International Workers Day, International Women's Day, Day of The Cuban Peasant, International Day Against Homophobia, Lesbophobia, Biphobia and Transphobia, etc.
Then there are the specifically Baracoan events (Baracoan Culture Week, Tres Players' Festival, Kiribá and Nengón music and dance celebration, anniversary of the city's foundation). If you are staying with us, please don't hesitate to ask us about the dates.
For great, rare views, you shouldn't hesitate to talk to local folks!
Here at Villa Paradiso, we are delighted to help our guests connect with the right local contacts according to each traveller's photography interests.
For fauna photography, and specifically for bird photography, we recommend a 300 mm lens. For some of the tiny flora and fauna species, a macro lens might make sense too.
---
Activities, Baracoa, Sustainable Tourism
Tags: Adventure Tourism, Agritourism, Beaches, Culture, Ecology, Forests, Hiking, Nature Tourism, Off the beaten path, Rivers