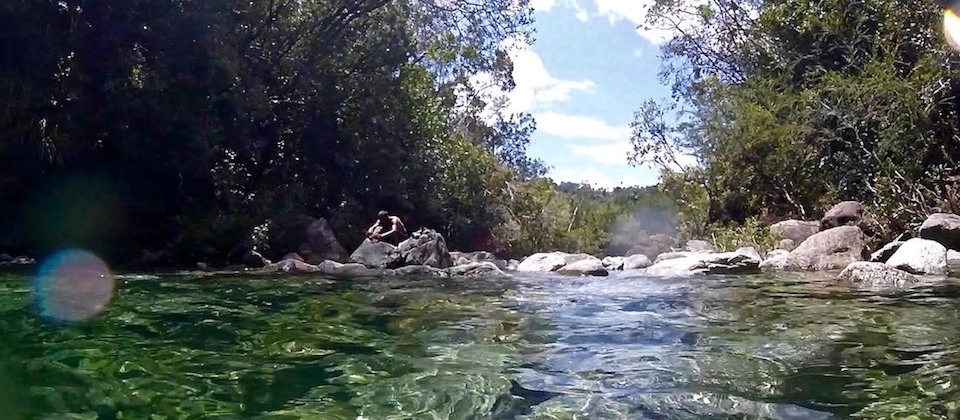 Published on 30 June, 2017.
---
Whoever has been fortunate to bathe in river Duaba will always remember the most clear and refreshing waters on these lands. Nothing compares to a sunny day in Baracoa's tropical forest for a dive into the Duaba between rapids, waterfalls and lovely natural pools.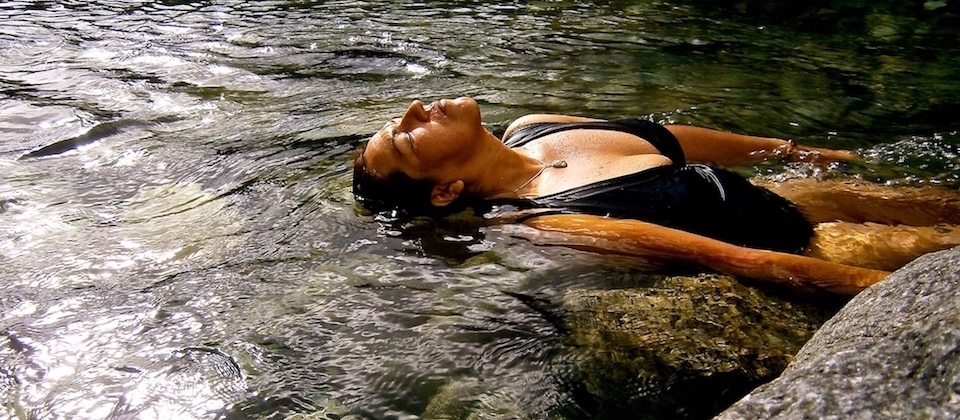 Streaming down from the sierra heights
Travellers who hike into the El Yunque protected area, where river Duaba flows, will come across little ravines descending between mounts like natural channels for tiny, pure water streams.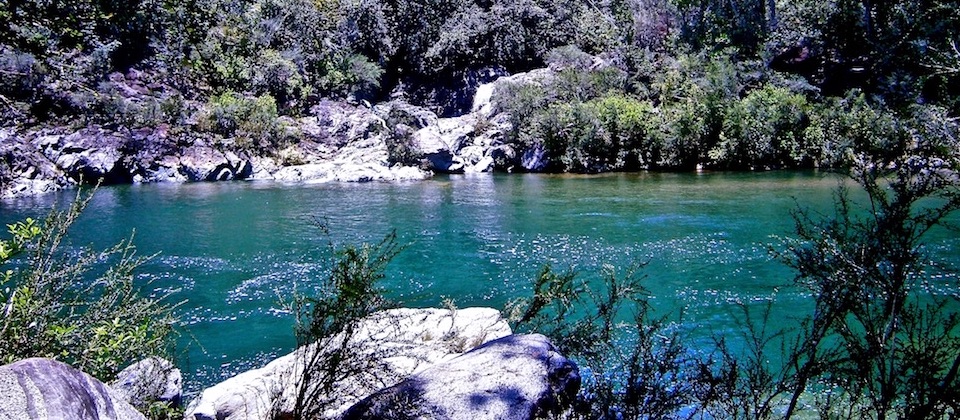 Crowned by dew drops and with its roots firmly set on humid, fertile soil, the surrounding flora seems to elicit a single state of mind – happiness.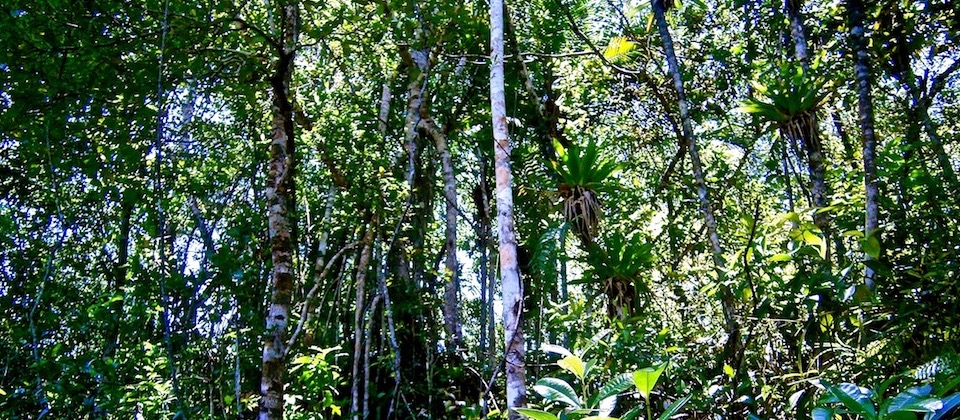 Many visitors agree that their excursion to river Duaba was akin to entering a visual tale of orographical fantasy.
A very popular spot among Baracoans and travellers alike is the Charco de la Piña natural pool, with its turquoise sheen and rocky shores from which folks enjoy diving into the deep waters.
The Duaba delta – a place marked by history
River Duaba has witnessed Cuba's independence epics, which saw episodes of seminal heroism in Baracoa. On April 1st, 1895 the Duaba delta witnessed the arrival of the "Honour" schooner, with 23 barely armed soldiers – the bearers of a new Cuba striving to be born as a land free from imperial oppressors.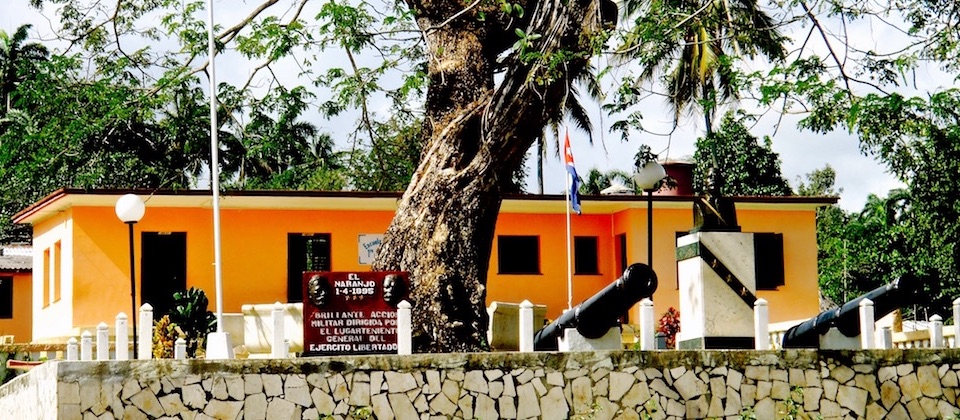 This little group of liberators would have to engage tough battles in Baracoa lands. The precise sites where some of them were held are marked and commemorated, for instance, at elementary schools in the region.
On your way through cocoa farms and royal palms
To reach the protected area, a dirt road off the main Baracoa-Moa road will take you through peasant communities. There is one ubiquitous crop in the Duaba bassin – Baracoa's internationally famous cocoa, sought after by fine chocolate makers from several countries.
Cuban Baracoa simple the best makes chocolate that reaches parts other chocolates don't ! pic.twitter.com/HlcfXzojhk

— Willie HarcourtCooze (@WilliesCacao) September 19, 2014
If you a see a peasant taking care of his cocoa trees, you might be able to taste ripe, freshly cropped cacao before it undergoes fermentation and drying procedures.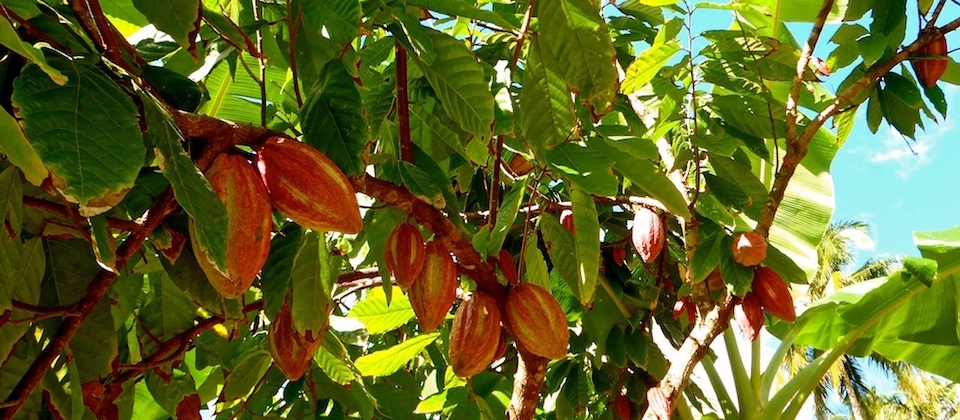 But the area's sights also include the majestic mount El Yunque, symbol of Baracoa and visible from several angles, often framed by beautiful royal palms (Roystonea Regia), Cuba's national tree.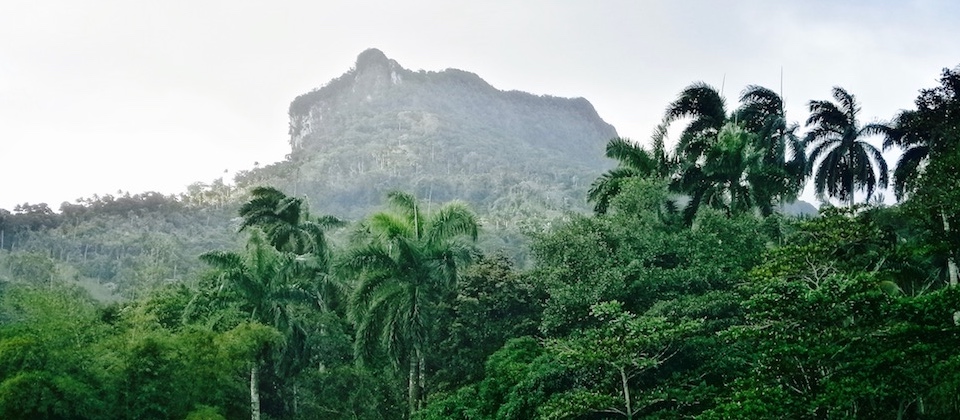 The waterfalls – river Duaba's little paradise
One of the most beautiful and pleasant spots along river Duaba is called La Cascada (the waterfalls). Stemming from a small tributary stream that runs through a ravine, La Cascada makes you wish you could eternally remain in the pleasures of its refreshing waters.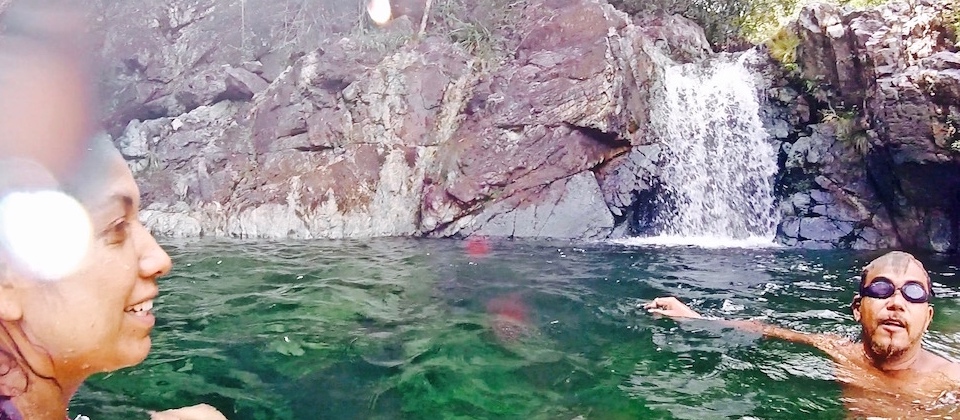 You reach this heavenly spot hiking through tree ferns (Cyatea Arborea), and you can appreciate other flora species such as bromeliads.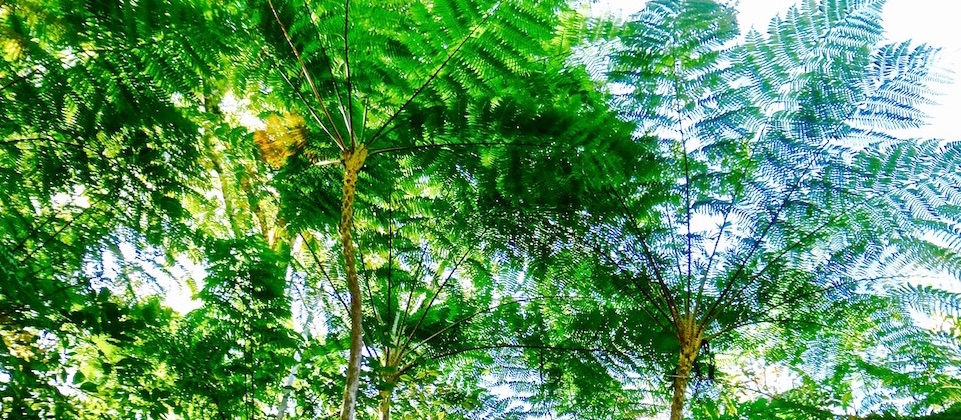 A string of several small waterfalls splashes into natural pools of various depths. Some of them are ideal to dive from surrounding rocks and cliffs, while others are perfect just to enjoy a delightful conversation sitting amidst the fresh water.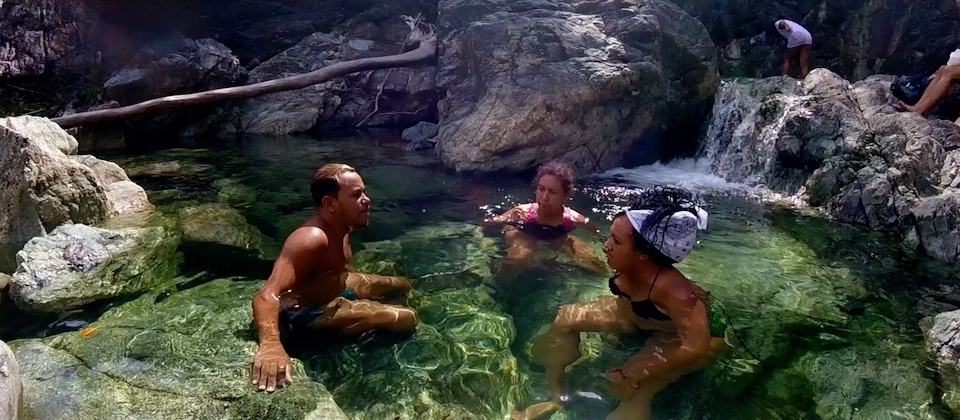 Getting to River Duaba on a bicycle!
A cycling excursion to River Duaba is a light and pleasant experience. First you cycle for 4 km on a pavement road, followed by 5 km on a red dirt road till you arrive at the entrance to the El Yunque protected area.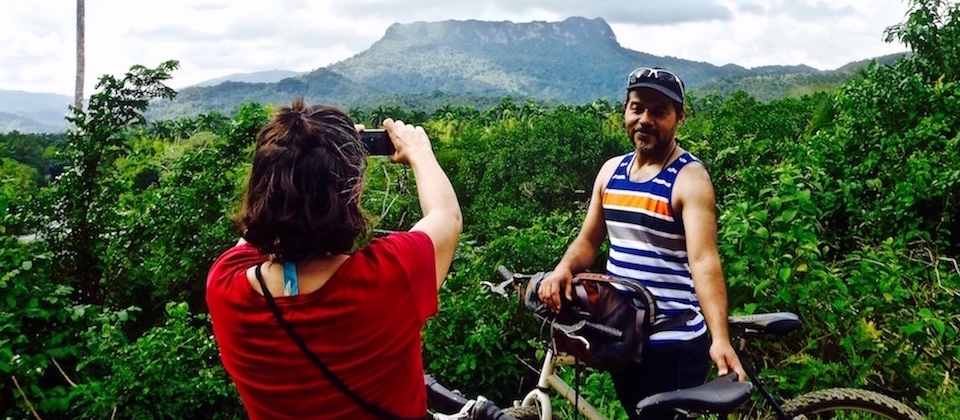 For this cyclotourism excursion, our cycling maps to the Baracoa region have been highly appreciated tools for our guests!
Bikes can stay parked at the information point at the entrance of the protected area – and from there it's a 30-minute hike to La Cascada.
Did you know?
There are 29 rivers in the municipality of Baracoa. The region enjoys the highest levels of rain precipitation in Cuba. Brooklets and streams in these forests and mountains are countless. Thus the lush green colours displayed all year long.
River Duaba is the source of water for Baracoa. The distribution system uses differences in altitude, and gravity. The water is treated with small quantities of chlorine to eliminate bacteria. Here at Villa Paradiso, we boil and filter water for human consumption.
Baracoa produces 75% of Cuba's cacao. Here you will find the country's sole chocolate factory, opened by Che Guevara on April 1st, 1963.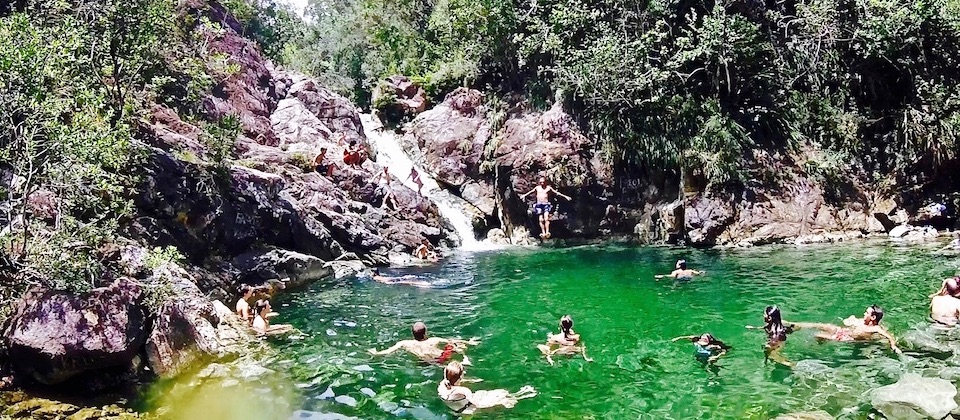 Practical information and budget details
At the entrance of the El Yunque protected area, you'll find an information kiosk, where you pay the fee for hiking to La Cascada (the waterfalls): 300 CUP. A guide will be assigned to take you to the waterfalls. We recommend tipping the guide: it's a little extra income for folk who live in the area and whose families may thus benefit as well from ecotourism and sustainable tourism.
A taxi from Baracoa to the entrance of the protected area will charge you 25 EUR or USD. It will wait for you there to bring you back to Baracoa.
Also at the entrance to the protected area you'll find a camping park (a "campismo popular") with cabins where Cuban families spend a few lovely days by river Duaba. At the "campismo" there are toilets and a small store where you can buy bottled water and other drinks or a snack.
The excursion to river Duaba waterfalls can be combined with a hike to the top of mount El Yunque (the fee for the hike to the top of El Yunque is 350 CUP). If you decide to do both things on the same day, we recommend to start with the hike to the summit and then to go to La Cascada.
We also recommend enjoying a traditional countryside meal at a local peasant family's home. This lunch can cost some 700 CUP.
If you would like to do this excursion on a bicycle, Villa Paradiso offers to our guests our custom cycling maps for free! We can also refer you to a small, local bicycle rentals business. Renting a good bike for the day costs between 8 and 10 EUR or USD.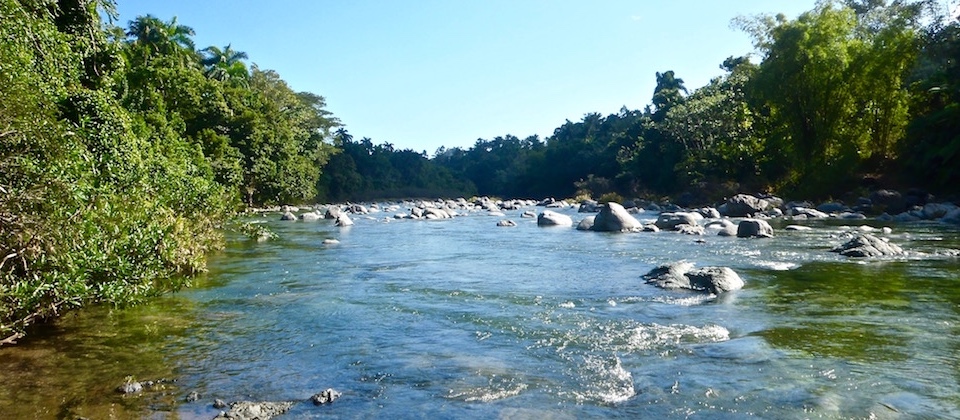 ---
Activities, Baracoa, Sustainable Tourism
Tags: Adventure Tourism, Cyclotourism, Ecology, Forests, Hiking, Nature Tourism, Rivers