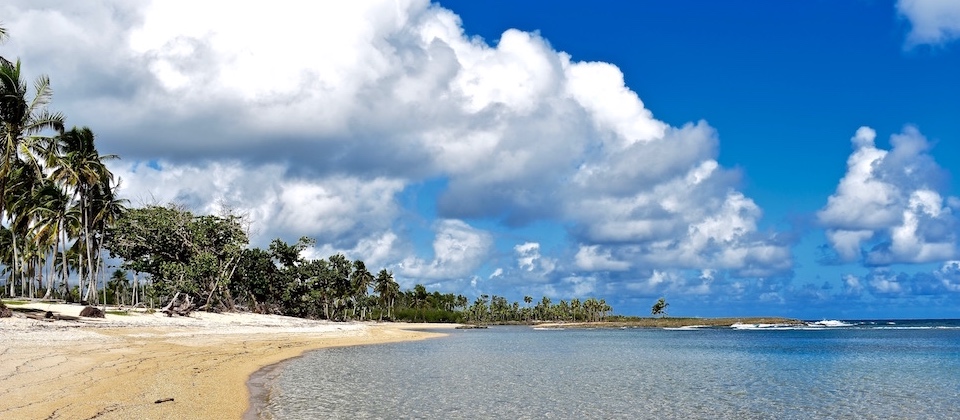 Published on 22 December, 2017.
---
Off-the-beaten-track Mapurisi beach is a little paradise in the small town of Nibujon, at the gates of Baracoa's Alexander Humboldt National Park. There is no tourism infrastructure nor services here – just you and the wild coast to explore and enjoy.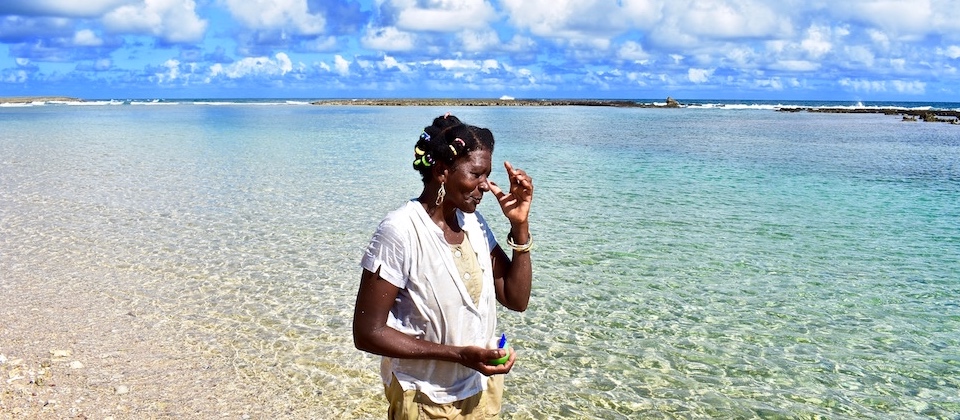 Baracoa has other beautiful, undeveloped beaches with some basic services such as family-run restaurants and, in the case of Maguana, a little hotel. But remote Mapurisi is certainly worth exploring if you don't mind the distance – or if you go to Humboldt Park on your own.
Nibujon's lovely seafront – locals' favourite and travelers' secret hideaway
Little Nibujon is a fishing and agriculture folk community. One of its main crops is coconut, which is also one of Baracoa's main economic activities. Nibujon is at the boundaries of Alexander Humboldt National Park – some of the latter's trails, such as El Copal trail, have in this little town their starting point.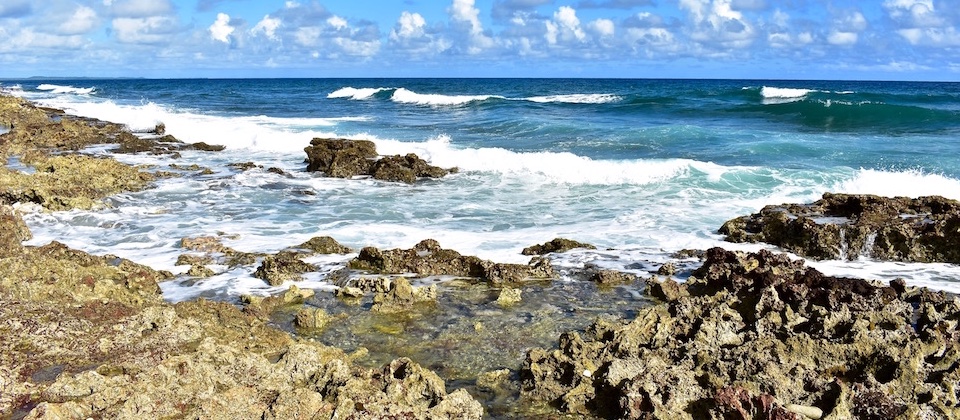 Nibujon's sea front comprises several kilometers of coast. It features rocky shores, mangrove areas, river Nibujon's delta, a tiny and very shallow bay with knee-depth corals and colourful fish – and lovely Mapurisi beach.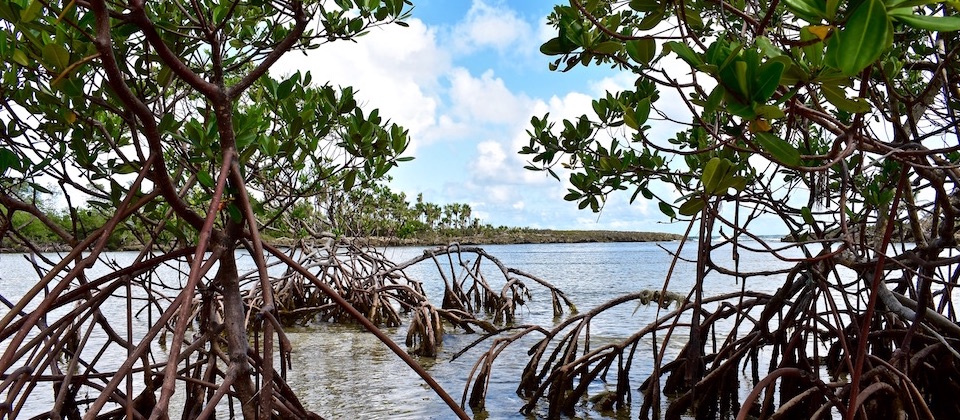 A favourite with families from the north-western area of the Baracoa region, Mapurisi has always been a sweet haven for locals – a place of choice for birthdays, marriages and other community celebrations.
A perfectly remote DIY site to explore over a few hours
When you arrive at Nibujon and ask your way to Mapurisi, locals will point you to a little dirt road off the main road that leads to a sand mill.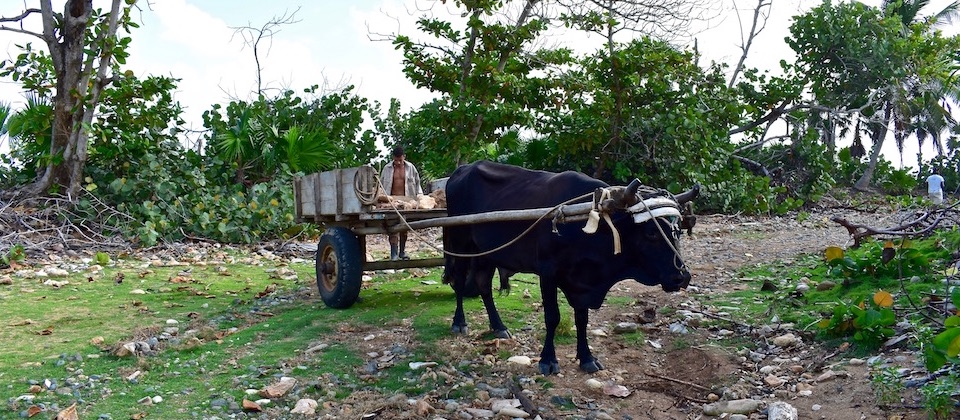 When you get to the coast from this little dirt road, you will find a rocky shore graced by beating waves of a deep azure.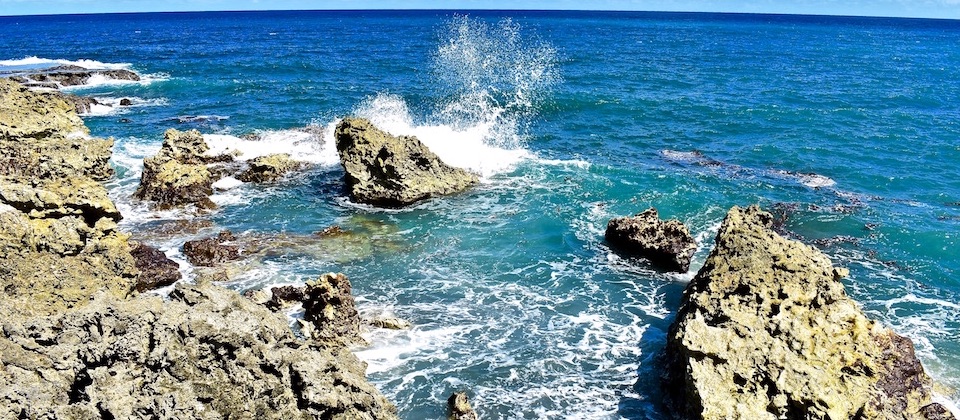 If you head north from here on the sandy path along the shore, you'll pass by a number of little homes, all of them surrounded by a garden with fruit trees and animals such as goats and lambs. You will find a rocky cove where fishermen may be cooking up some crab soup or the like.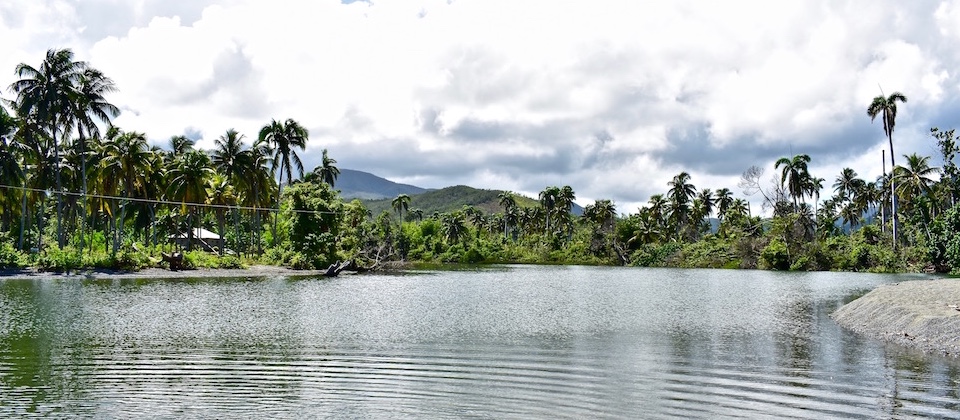 A bit further on the sandy path, you'll find river Nibujon's delta and a dark sand beach.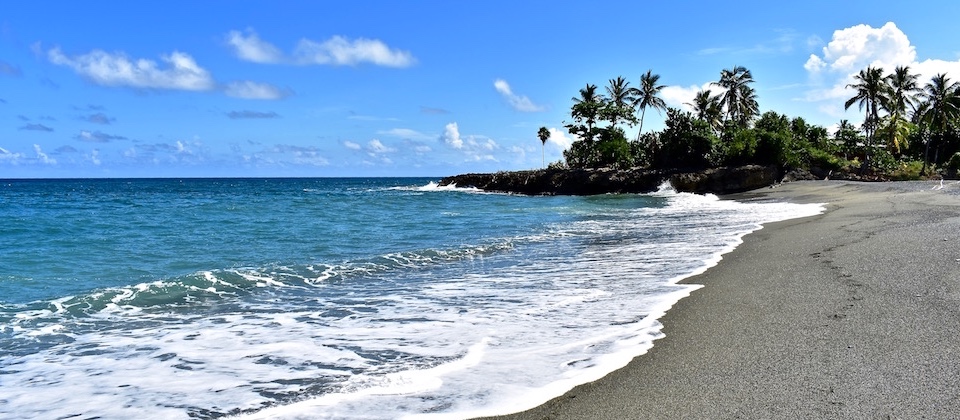 A little, peaceful shallow bay hiding tiny treasures
If you continue your northbound hike you will get to a small bay with a few houses around it. The place just shimmers under the bright Cuban sunlight.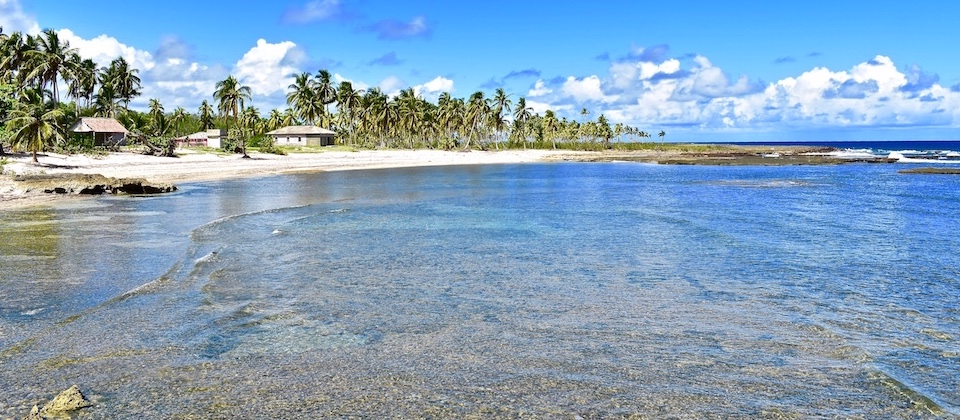 The waters are very shallow and as you look further towards the sea, you'll see where the waves break onto a coral and rocks barrier. If you wade into the bay, watch out for sea urchins.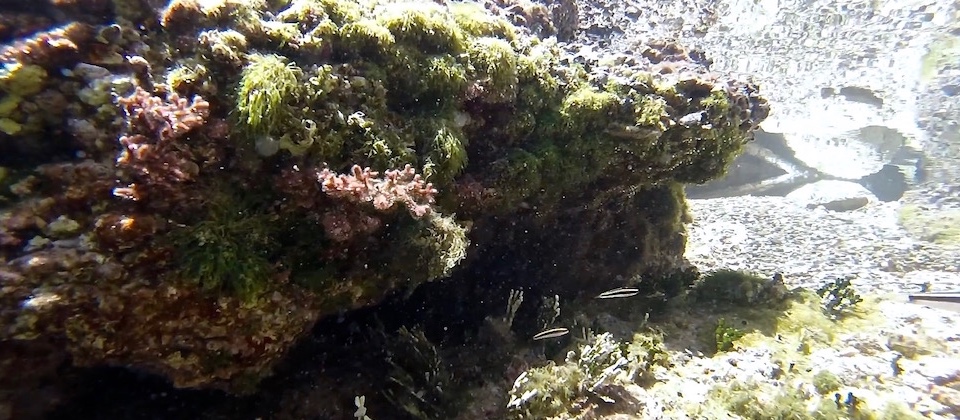 All the Nibujon coastal area is rich with conch and other shells as well as various kinds of rocks that wash ashore on the sandy beaches. But the secret to this bay is the knee-depth areas among rocks where the sea water mildly splashes and ebbs and where lovely little critters have their home.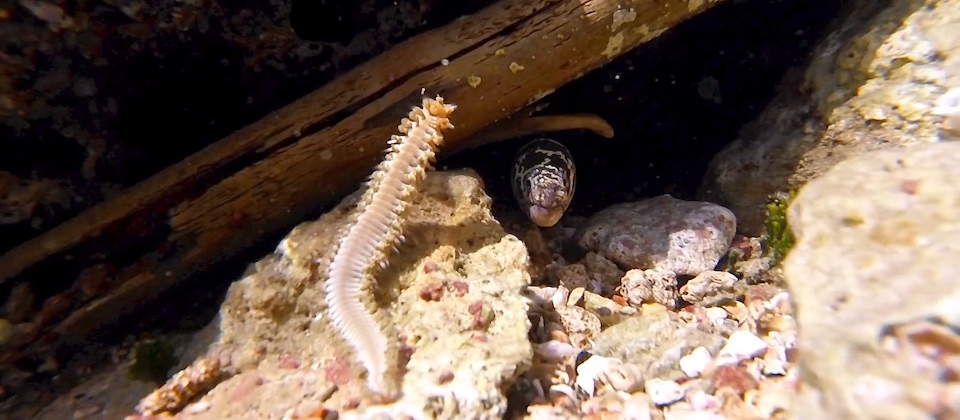 We used a GoPro camera to carefully film some of the wild life here – both the flora and the fauna that inhabit these places are awesome to watch from the rocky surfaces, avoiding disturbing them as much as you can.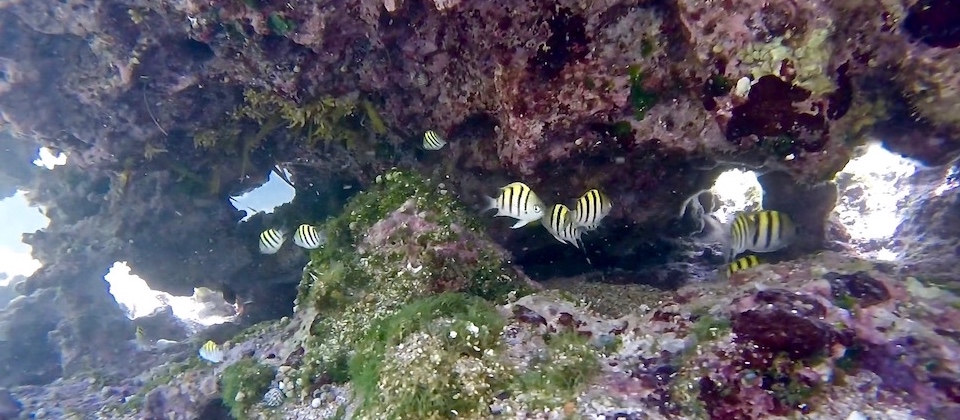 Walk back southward to Mapurisi beach
Tracing back your footsteps and maybe 600 meters beyond the spot where you first found the shore, some mangroves and a couple of tiny bays will indicate you are arriving at white-sand Mapurisi. It appears surreally before your eyes – all simplicity, all light, all purity.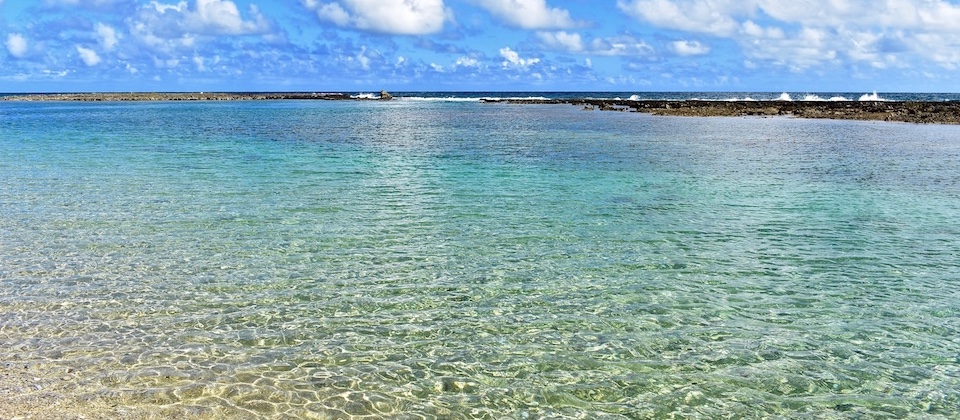 Mapurisi's waters are so clear – in shades of light-to-deep Caribbean turquoise and they glitter under the sunlight. There's nobody around unless it's summer (July-August) or if there is a family celebration. Mapurisi is yours to take in!
Practical information and budget details
Mapurisi is roughly 38 km North of Baracoa, some 2 km before you reach the entrance of Alexander Humboldt National Park. A round trip taxi from Baracoa costs 45 CUC. You can share this cost with 3 or 4 other travelers to make it more accessible. The taxi is yours for the day and the driver will follow your instructions (where to stop, where to wait for you, when you plan to start the trip back to Baracoa).
If you invest this transportation cost to also visit Humboldt Park, you can explore the Nibujon coastal area after a hike in the amazing national park. The entrance fee to Humboldt Park is 10 CUC for adults. Children get in for free.
Local forms of transportation used by Cubans are a less costly option. Types of vehicle, rates, frequency and departure/return times vary significantly. You can find out details when you're here in Baracoa, on the day before your excursion to Mapurisi.
Make sure to bring enough drinking water with you. It can get very hot here and you don't want to become dehydrated.
Make sure to bring flip flops, as some of the coastal areas may be rocky or host urchins.
You can take a sandwich and fruit or local sweet treats (almond or peanut brittle, organic chocolate, coconut cucuruchos, etc.). You can also ask around in Nibujon for a place to have a meal – local family restaurants are not numerous here, but there are a couple on the main road and others closer to the national park entrance. A meal will cost between 5 and 10 CUC, depending on what you order.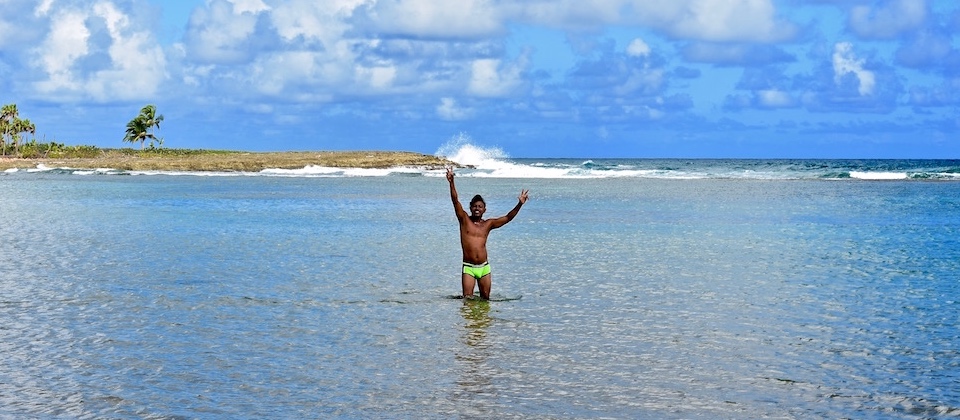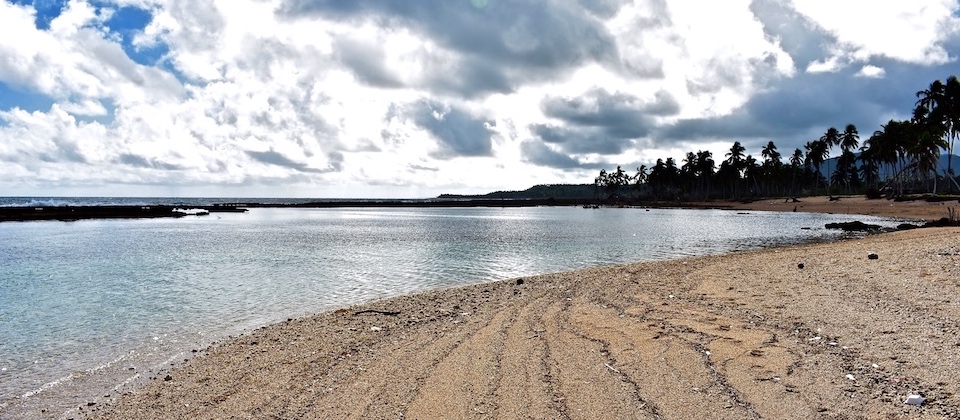 ---
Activities, Baracoa, Sustainable Tourism
Tags: Adventure Tourism, Beaches, Ecology, Hiking, Nature Tourism, Off the beaten path