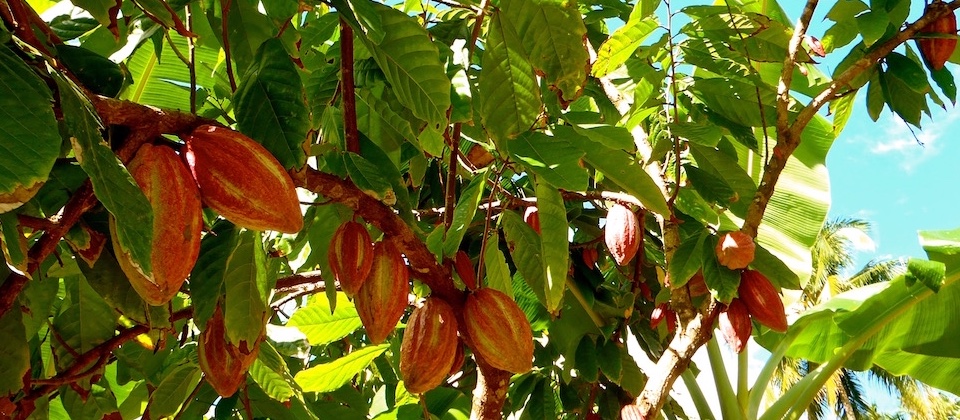 Published on 24 September, 2017.
---
If you are still looking for a reason to come to Baracoa, here's a very convincing one (to be found nowhere else in Cuba) – the most delicious organic chocolate you've ever tasted!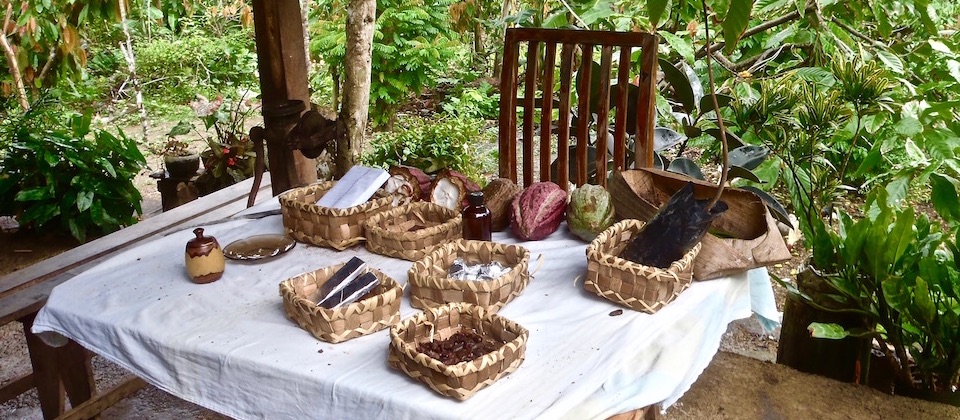 No matter what road you take in Baracoa, cacao farms will be waiting for you at every turn – small trees with trunks covered in flowers that will become pods loaded with the heavenly beans.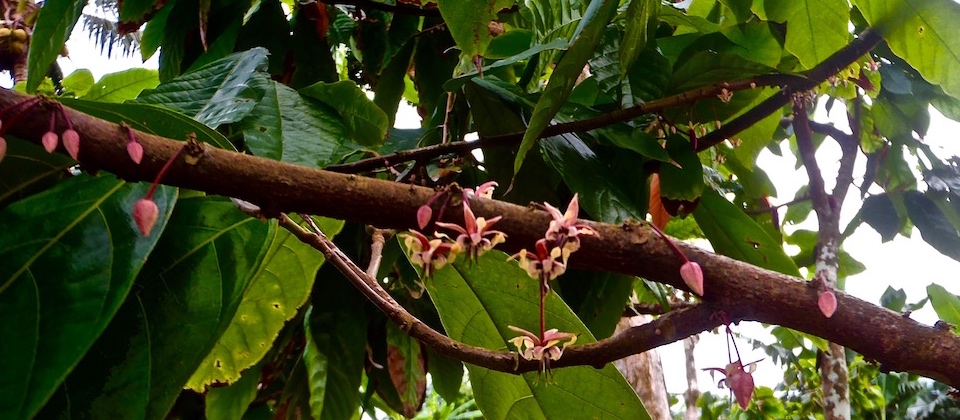 Cocoa – a synonym of Baracoan identity
Baracoa produces 75% of Cuba's cacao, across thousands of hectares with the highest productivity-level farms in the country. Cocoa is one of the products closely linked to these lands' identity – for centuries, our peasants have been taking care of it and improving it with dedication and love.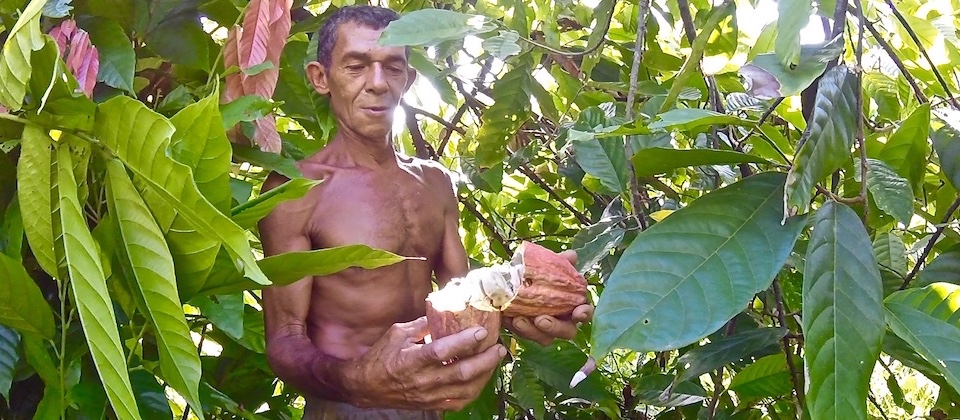 The art of cultivating cocoa is transmitted from one generation to the next. Baracoan producers know how to read the weather, their hands know how to prepare the land, trim branches, recycle non-utilized parts of the plants into organic fertilizer to improve soil quality.
Las Mujeres Farm – a bearer of the cocoa tradition in Baracoa
Whomever has had the pleasure of meeting Deisy at Finca Las Mujeres will never forget her. Named "the cocoa queen" by Alejandro Hartmann Matos, official historian of the City of Baracoa, she welcomes visitors with open doors and a warm smile and shares with them the culture of cocoa.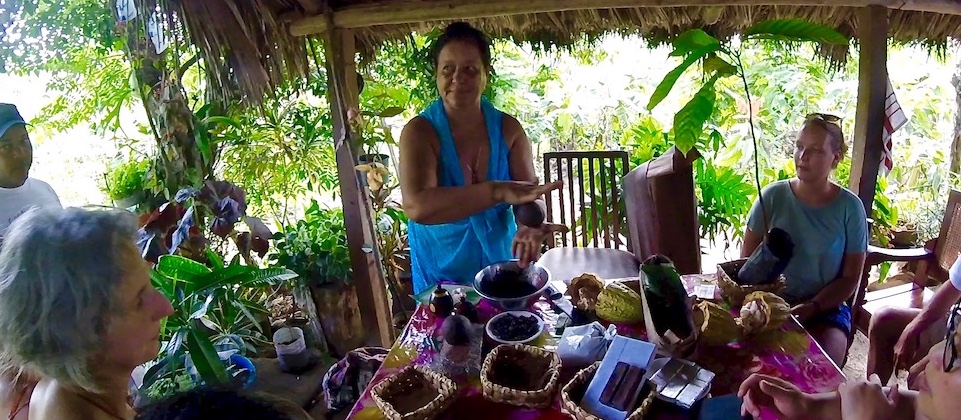 Las Mujeres farm covers 4 hectares. Deisy and her family work on their cacao trees all year long. Both the history of her community and the details of their everyday life surface through Deisy's narrative about the stages of cultivating, harvesting and processing cocoa.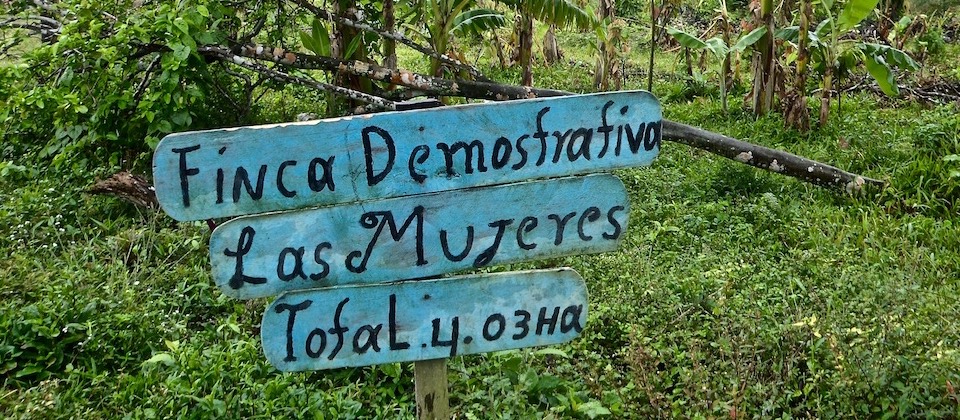 The climax of your visit to Finca Las Mujeres comes in the form of a tasting that awakens the senses. You will be able to savour the fresh pulp that wraps the ripe bean, the pure bean, the toasted bean, freshly ground cocoa paste, unsweetened cocoa, sweetened cocoa and the traditional chocolate bonbons. Such delights please travellers just as much as Deisy's stories.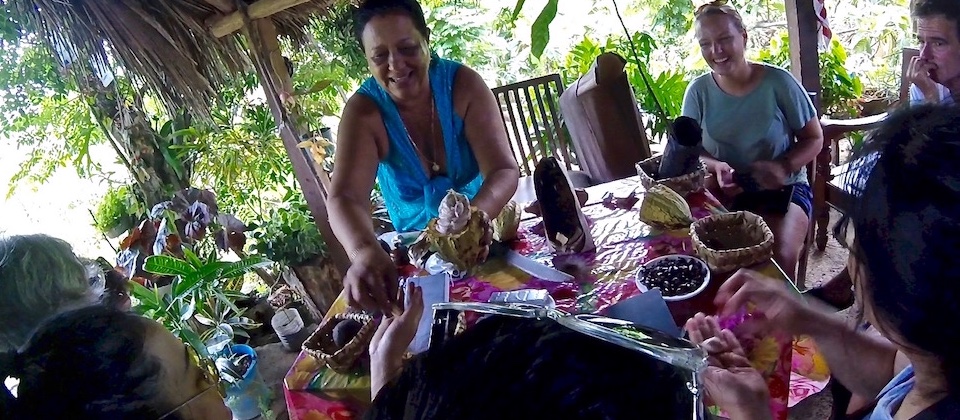 Che Guevara and this territory's chocolate future
Cocoa production in Baracoa went through an initial boom in the early 19th century, when Haiti's rebellion against slavery and its Independence stirred migrations across the Passage of the Winds to settle in Cuba's East, including our region. These French migrants launched cocoa production using new techniques and methods.
With time, cocoa production would undergo highs and lows for various reasons linked to the international market, one of them being the rise of banana production, which became the main Baracoan export for long decades. Once the Cuban Revolution arrived, cocoa would become again a core crop in the region.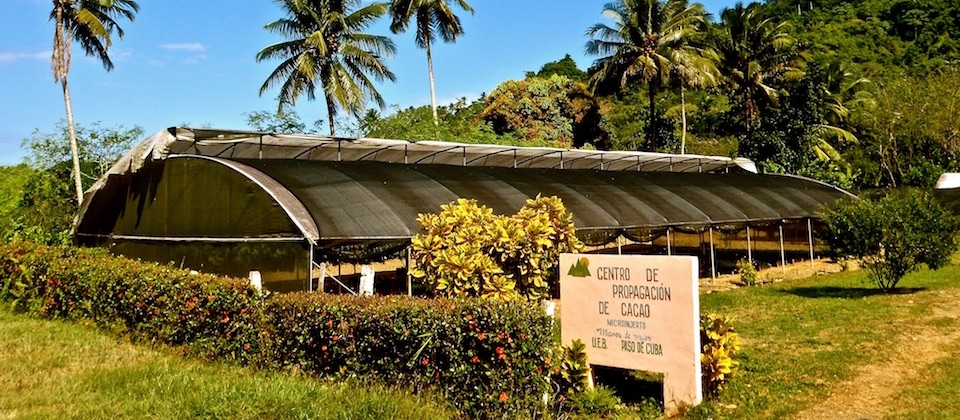 On April 1st, 1963 Che Guevara in his capacity as Minister of Industry opened the first (and still the sole) chocolate factory in Cuba. It is not open to visitors, but the exquisite aroma drifting from the factory is hard to miss as you pass in front of it when you go to river Duaba, mount El Yunque, river Toa, Maguana Beach and Alexander Humboldt National Park. Many travelers make a ritual stop here and take a good picture of themselves in front of the factory!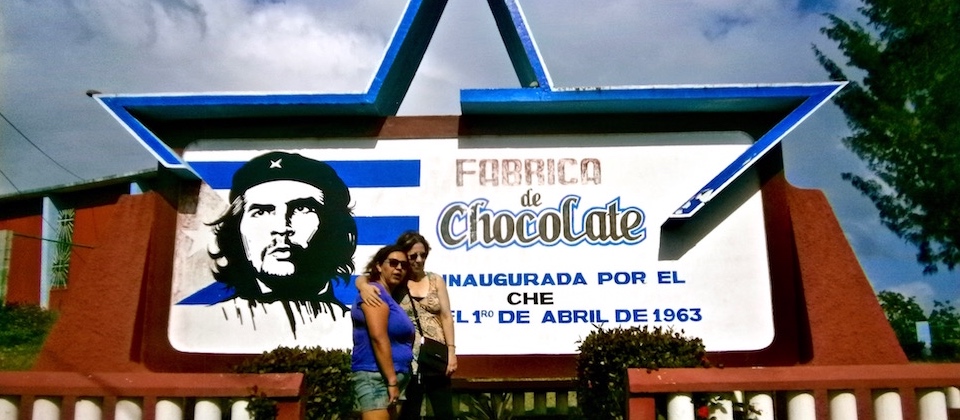 In 2011, the National Monuments Commission, an institution in the Department of Culture, invested these cocoa-producing lands with the statute of Protected Area, in recognition of their heritage value, placing them under appropriate management approaches.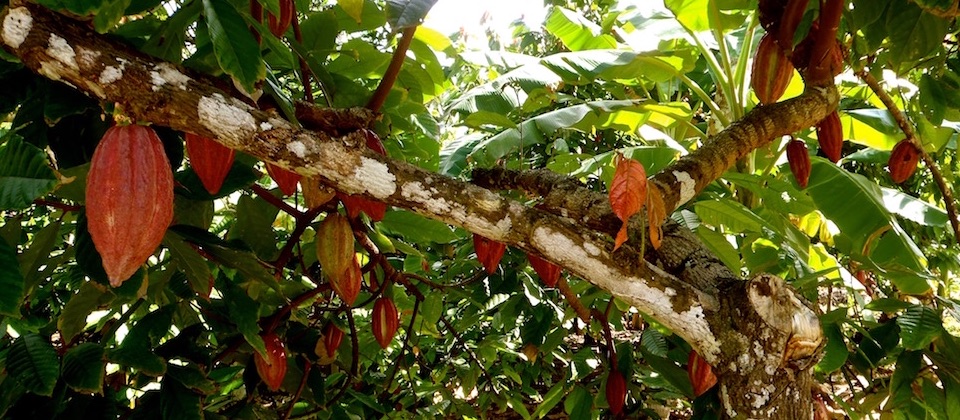 Fine chocolatiers from the world come to Baracoa looking for cocoa
It is not surprising that chocolate producers from various countries come here looking for our cocoa beans in view of importing them. Such producers belong within the "bean to bar" category – they purchase directly from growing areas and use sole-origin batches to produce unique, high quality organic bars.
In England, Willie's Cacao is a fervent importer of Baracoan cocoa. In 2014, he wrote: "The never-ending Baracoa roast – exceptional beans."
The never ending Baracoa roast exceptional beans pic.twitter.com/XwWu5PKcjm

— Willie HarcourtCooze (@WilliesCacao) September 6, 2014
Senior diplomat Tim Cole, who served as the UK's ambassador to Cuba between 2012 and 2016, shared this in September 2015: "Just discovered these at Willie's Cacao. GREAT British chocolates made with cocoa beans from Baracoa."
Just discovered these @WilliesCacao #GREAT British chocolates made with cocoa beans from #Baracoa #Cuba. #UKCuba pic.twitter.com/bkxvB2UU7t

— Tim Cole (@HMATimCole) September 15, 2015
From Belgium, fine chocolatier Benoit Nihant showed this video on Instagram: "LIVE FROM THE WORKSHOP. Grinding the beans. Origin: Cuba. Region: Baracoa."
In France, Chocrawlate/Cacao Origin distributers highlighted this Russian-made chocolate: "Cuba sole origin, 70%. Produced by Fresh Cacao with Trinitarian beans from Baracoa. Tobacco aroma and bitterness."
Pure Origine Cuba 70% par @freshcacao fabriquée ac des fèves Trinitario Baracoa 😍 Arôme de tabac et amertume 👍🏻 #beantobar #cacao #chocolat pic.twitter.com/POM60uATIM

— Chocrawlate (@Chocrawlate) December 7, 2016
In Ireland, The Proper Chocolate Company announced last April 2017: "We'll be previewing this hot little number at our Saturday market tomorrow: Cuba Baracoa with caramelised plantains and fire flame chillies.
We'll be previewing this hot lil' number @ our Sat markets 2morrw: Cuba Baracoa w/carmelised plantains & fire flame chillies 🌶🍌🍫 #beantobar pic.twitter.com/aX2pIsewGU

— Proper Chocolate Co. (@Proper_Choc) April 21, 2017
At the El Yunque and river Duaba zone – the Cocoa Sociocultural Trail
If you are unable to go to Las Mujeres farm, but you're planning to go to El Yunque protected area, which includes river Duaba and its waterfalls, you can visit Finca Duaba and the Cocoa Sociocultural Trail.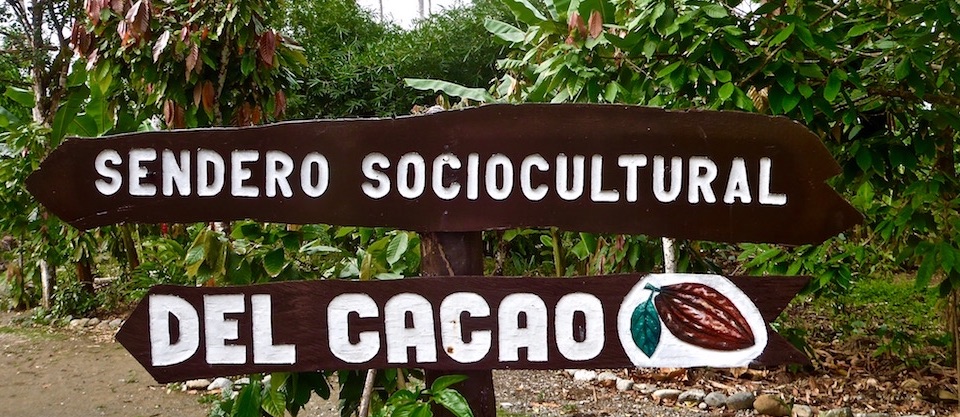 This State-managed farm offers a walk through cocoa trees and an explanation of the agricultural cocoa processes.
Here you will be able to taste a good cup of chorote, a traditional peasant beverage made with cocoa, coconut milk, cinnamon and thickened with bananina (an organic and very nutritious plantain flour). You will only find this in Baracoa and nowhere else in Cuba!
El Chorote, una bebida típica que te invitamos a disfrutar en el extremo oriente cubano. #Baracoa #Turnat2017 #CubaTravel pic.twitter.com/F2X9QZc4b0

— guantanamotravel (@Gtmotravel) February 20, 2017
Many of Villa Paradiso's guests have purchased at Finca Las Mujeres the handcrafted mix to make chorote. The result speaks for itself – aromatic and with that delicious home-made brew taste, there is no chorote like Deisy's.
In Baracoa, you need to know where to find the best chocolate
Cocoa and chocolate have to be bought fresh – not stale. Natural and free from chemicals. Nothing like a good raw, organic, export-quality cocoa ball. Our guests leave Baracoa taking 2 or 3 (or more!) cocoa balls that can be grated to make hot chocolate, cold chocolate and all sorts of desserts and baked goodies.
Right on Baracoa's Bulevar (downtown pedestrian street) you can stop by at Casa del Cacao. They serve a delicious hot chocolate. And a very cold chocolate that's heaven for the body and soul on those Eastern Cuban hot-as-hell days!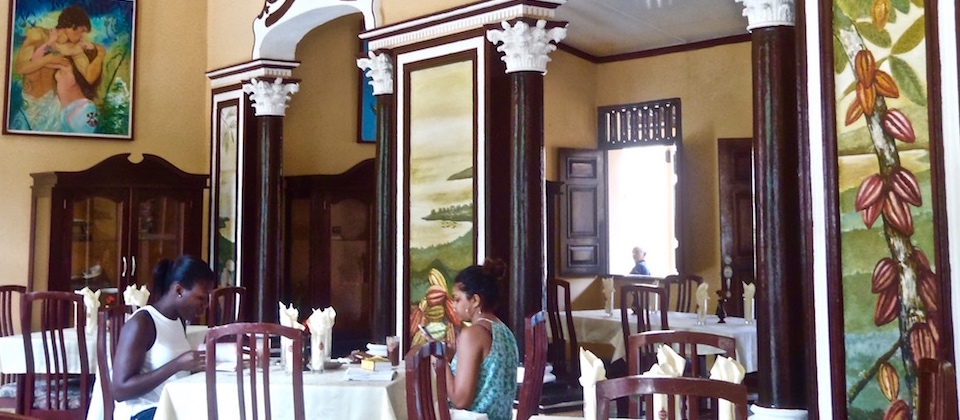 You can also peek into El Cocal ice cream spot and ask whether they have chocolate ice cream – exquisitely Baracoan!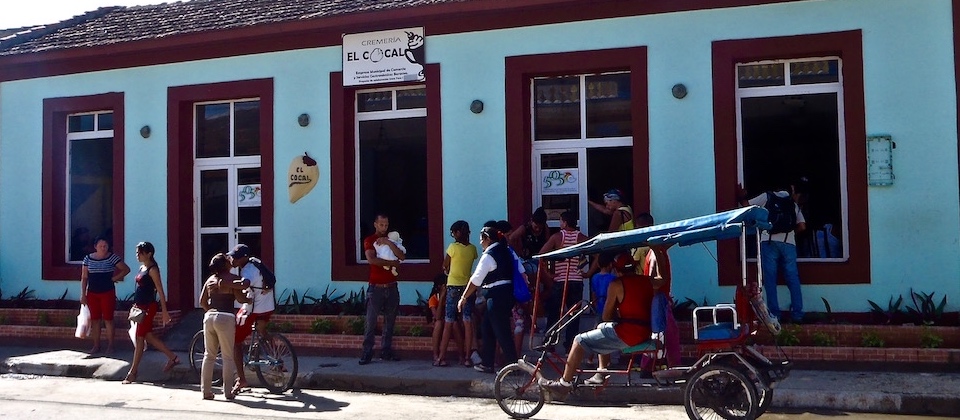 Did you know?
Cocoa butter has multiple uses, including as skin, scalp and hair care, and it's very good to soothe and protect irritated, dry lips in the winter weather.
Cocoa has a number of beneficial properties for health, including cardiovascular and neurological health.
A recent article suggests a link between the consumption of chocolate flavonoids and cognitive performance. This link can be promising to treat diminished cognitive performance (attention, processing, memory) among senior persons and individuals who suffer from loss of sleep.
Practical information and budget tips
The visit at Finca Las Mujeres is free. After the presentation of the cocoa culture and the tasting offered by Deisy and her family, visitors are welcome to buy the farm's products: raw cocoa balls (1 CUC), unsweetened cocoa bars package (2 CUC), sweetened cocoa bars package (2 CUC), chocolate bars (2 for 1 CUC), chocolate bonbons (4 for 1 CUC), peasant mix to make chorote (2 CUC) and cocoa butter (one container for 4 CUC). We encourage you to buy some of these products and support this family farm so they can benefit from sustainable tourism
The visit to Las Mujeres farm can be part of a one-day excursion that includes a hike in the Yumurí Canyon and an afternoon at El Manglito beach. A taxi for this itinerary costs 30 CUC for the day. If you share this cost with other travelers, the per-person cost diminishes.
The visit to Finca Duaba and the Cocoa Sociocultural Trail costs 2 CUC and it includes a cup of chorote. The farm has a restaurant where you can have lunch (between 6 and 10 CUC).
The visit to Finca Duaba can be combined with other activities such as an excursion to river Duaba's waterfalls. Or an excursion to river Toa. Or a day at Maguana beach. Depending on the combination of your choice, a taxi can cost around 25 CUC (combining it with river Duaba's waterfalls) or up to 35 CUC (combining it with Maguana beach). If you share this transportation cost with other travelers, the cost per person diminishes.
These visits and excursions can also be done cycling. Finca Las Mujeres is located 15 km from Baracoa and you ride through very beautiful rural areas. If you decide to combine the farm visit with El Manglito beach, you will cover some 22 km (one way, plus 22 on your way back). And if you go all the way to the Yumurí Canyon, it's 28 km one way, plus 28 on your way back.
If you cycle to Finca Duaba and its Cocoa Sociocultural Trail, it's 5km from Baracoa. If you combine it with river Toa, it's 5 more km to Rancho Toa restaurant, and from there you can take a rural road along river Toa for as long as you please. From Finca Duaba to Maguana beach it's another 17km (so that's 22km total one way, plus 22 on your way back).
Renting a good bicycle for the day in Baracoa costs between 5 and 6 CUC.
At Villa Paradiso we offer our guests complimentary cycling maps to the Baracoa region. We invite you to learn more about cyclotourism in the Baracoa region.
A cup of hot or cold chocolate at Casa del Cacao: 1 CUC.
An ice cream scoop at El Cocal: 0.75 CUP – that is 0.03 CUC!
---
Activities, Baracoa, Sustainable Tourism
Tags: Agritourism, Culture, Cyclotourism, Ecology, Food, History, Natural Medicine