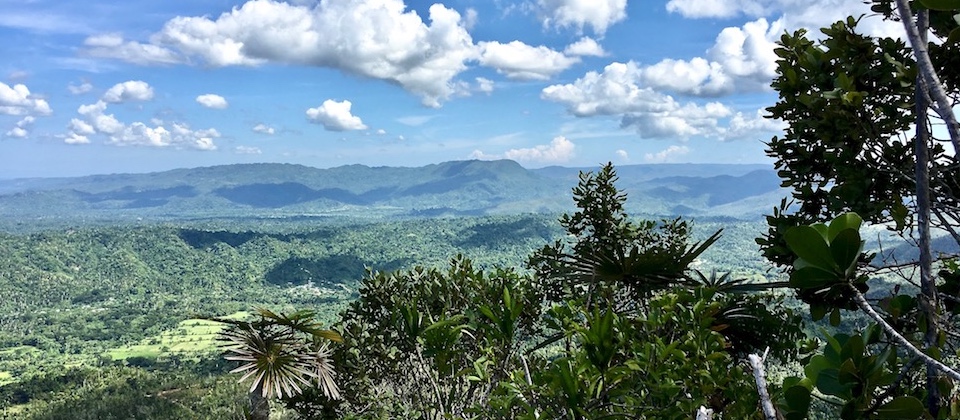 Published on 3 May, 2019.
---
If you enjoy hiking, the Baracoa region in Eastern Cuba offers you a nice range of trails to discover. Here are 15 of these hikes, from easy to intermediate to more demanding – all of them quite enjoyable!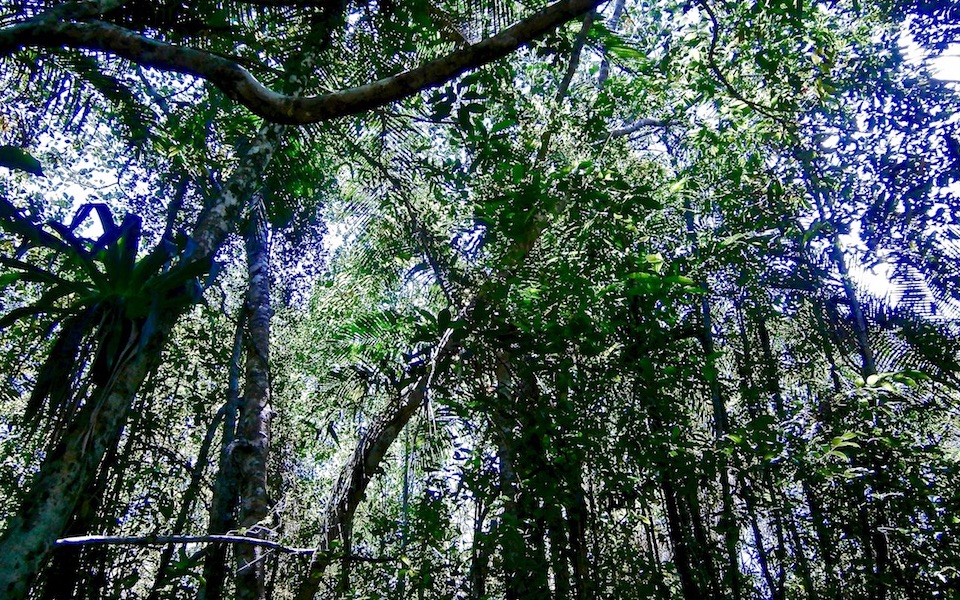 Baracoa is the greenest region in Cuba. When you hike into one of its several protected areas, high levels of endemic flora and fauna will surround you. Look out for excellent birdwatching opportunities as well as bathing in crystal-clear rivers and waterfalls!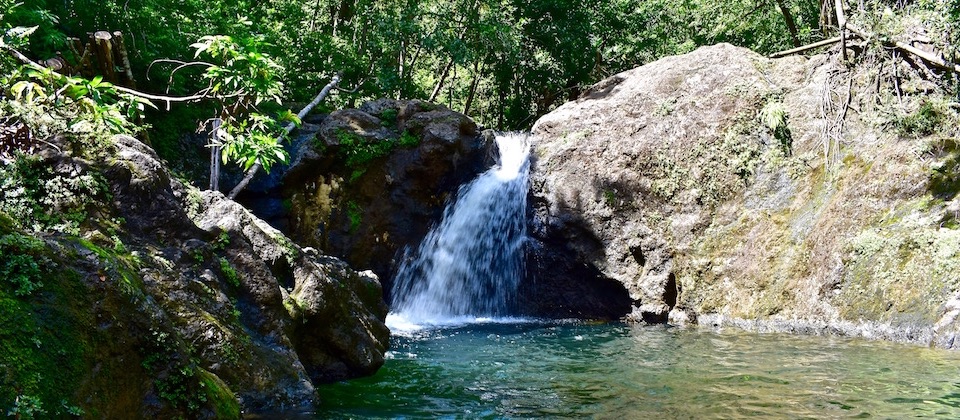 Basic tips about hiking in Cuba
Access to all protected areas in Cuba is paid. With your entrance fee, you will be assigned a (compulsory) guide. The purpose of this guide is threefold:
To show you the flora and fauna you would otherwise miss.
To make sure you don't get lost or injured.
To make sure nobody inadvertently damages nature.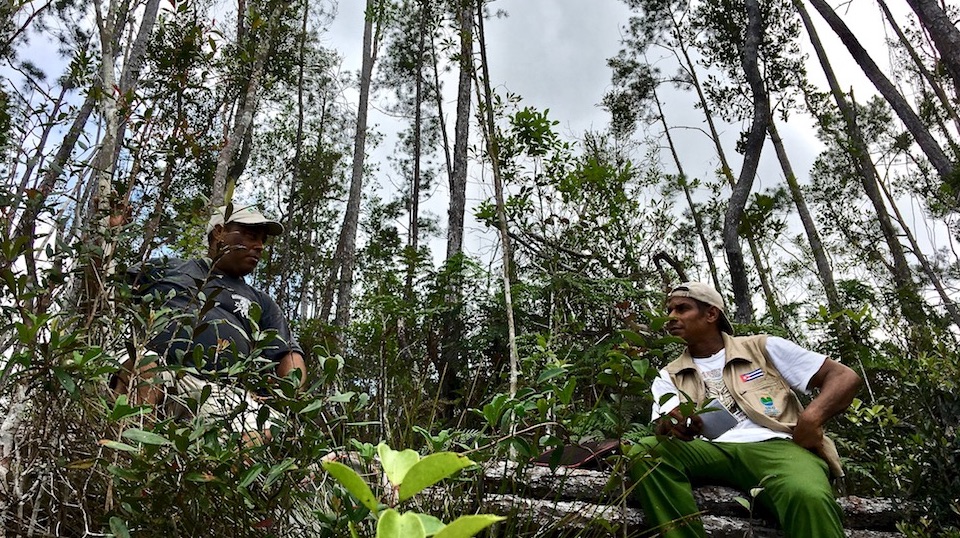 Not all local guides speak languages other than Spanish – but some do!
Ideal clothing and footwear for hiking in Cuba
Baracoa has the highest average rainfall levels in Cuba – thus the lush landscapes you will enjoy all over the region. While we have done most trails wearing only light sneakers, some stretches can be quite slippery on muddy or rocky surfaces. You may want to bring proper hiking shoes. And a light rain jacket, just in case – though we prefer to bask in the cooling rain!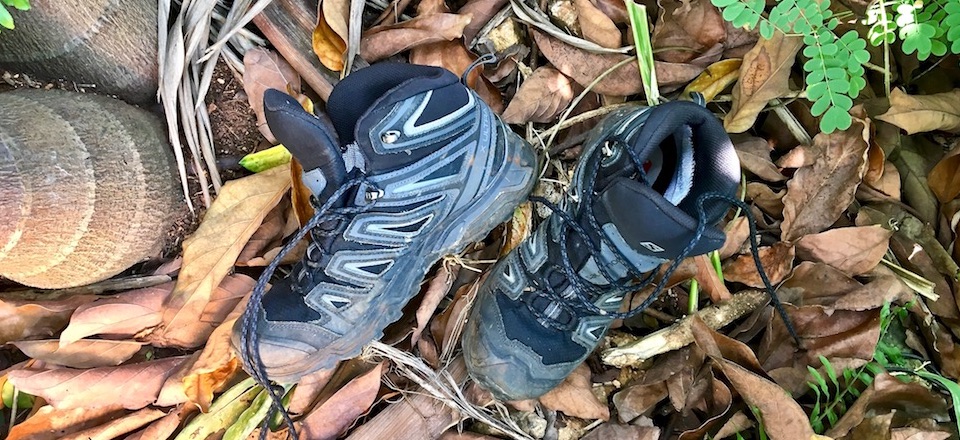 Temperatures here are significantly high all year, with maximums ranging between 30 and 35 degrees Celsius (86 and 95 Fahrenheit) – more, if you consider the humidity factor. Choose clothes accordingly. And do bring your swimsuit, as many of the trails not only require crossing rivers and streams (flipflops may come handy too?), but they include bathing time in crystal-clear waters!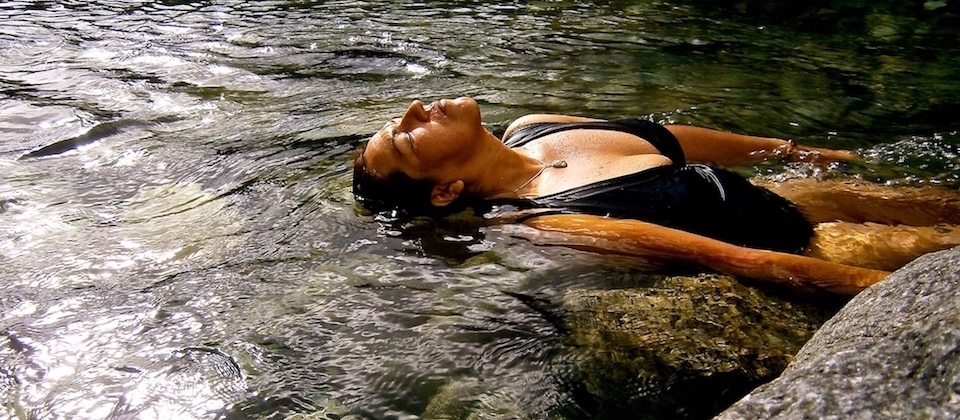 Some of your hikes, namely those requiring lots of uphill climbing, are better engaged as early in the morning as possible – so as to avoid the strong mid-day sun. If you're not used to high temperatures combined with high levels of humidity, you'll know the importance of bringing enough water to drink.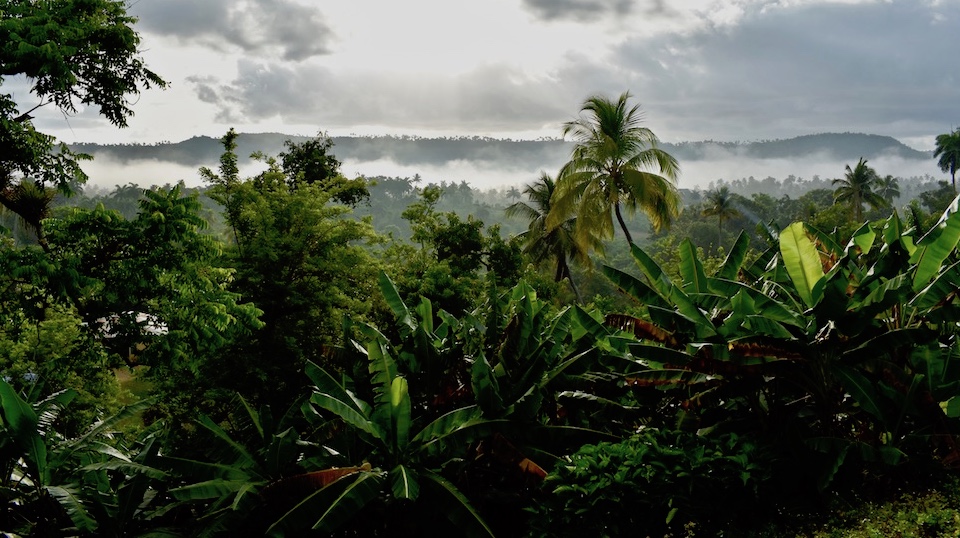 You will want to think of a good sunscreen that's ecologically sustainable. Regular sunscreens go into the water when you swim and they do not disappear, permanently polluting streams and pools' surfaces. You can do some research in advance and choose a good product to protect your skin and protect the environment too.
The Baracoa region: different habitats and landscapes
Baracoa's particular geological origins lead to its special geographic profile. When you hike in the region, you will see three main (though not exclusive) types of soil and their corresponding vegetation.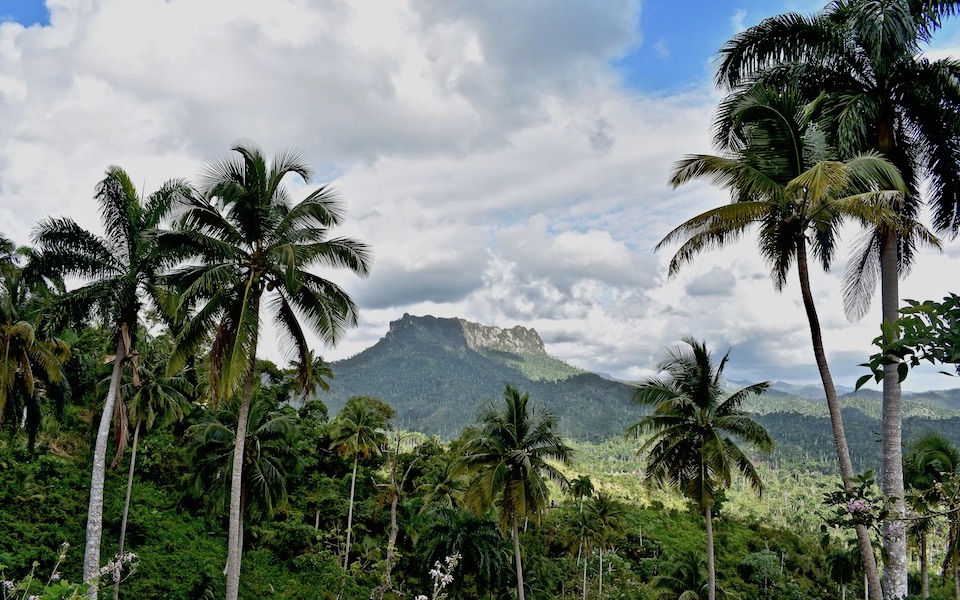 A common view in Baracoa is its deep red, iron-rich soil where agriculture thrives. As you approach and enter the local protected areas, you will appreciate this type of land in the human-inhabited buffer zones – but it can also be found well into the wild.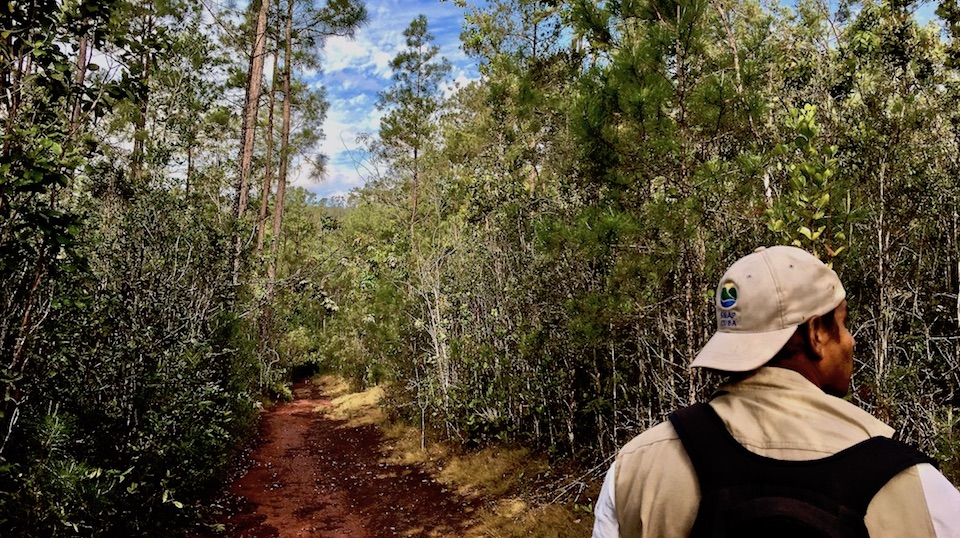 Karst formations are also quite present in Baracoa – both near the sea and in the hinterland. A specific range of flora species grows in these limestone areas that can sometimes be easy to explore but sometimes quite intricate and difficult.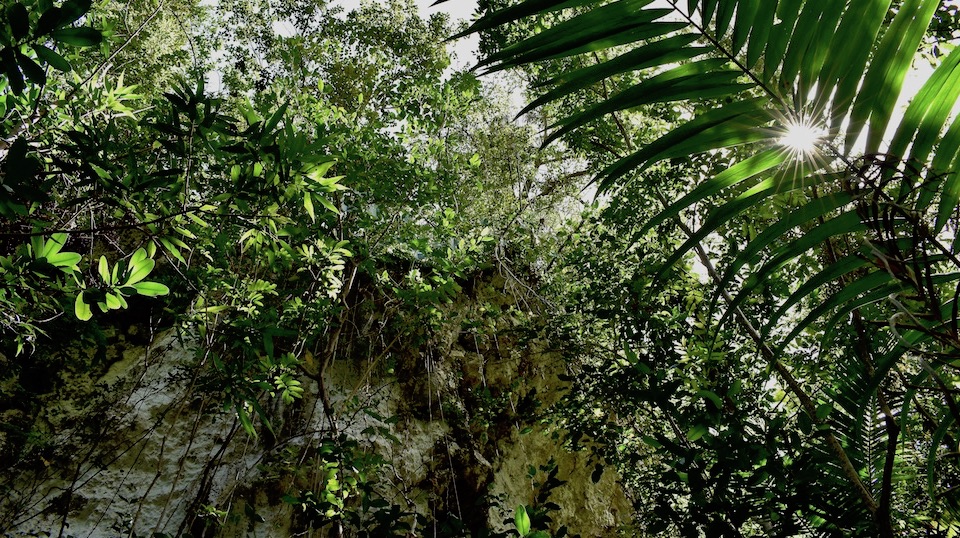 With high levels of botanical endemism, the charrascal is a serpentine rock habitat that, over the centuries, presented significant challenges for any flora to thrive. When you undertake a serpentine rock stretch of land on your trail you'll discover amazingly unique plants and trees.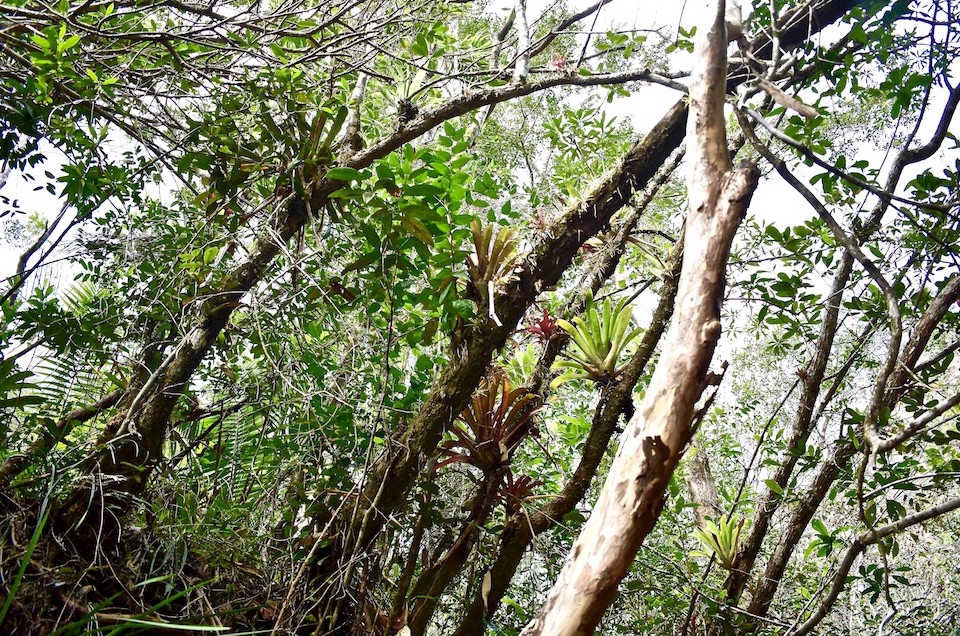 Mind you – all three habitats offer the hiker beautiful landscapes!
Lighter hikes and trails in Baracoa
Now let's talk about the promised 15 hikes in Baracoa, starting by those with the least demanding features. These are shorter trails or hikes with a very limited amount of steep stretches.
River Yumurí's natural pools
Highly rewarding and requiring almost no effort, the trail (red soil, lots of limestone) that leads to river Yumuri's natural pools is shady, surrounded by beautiful plants and trees, and serenaded by lovely birds. It only takes 15 easy minutes to get to the bathing area and you can have a great time enjoying the river's pools, some of them surrounded by rocks up to 3 meters-high from which you can dive!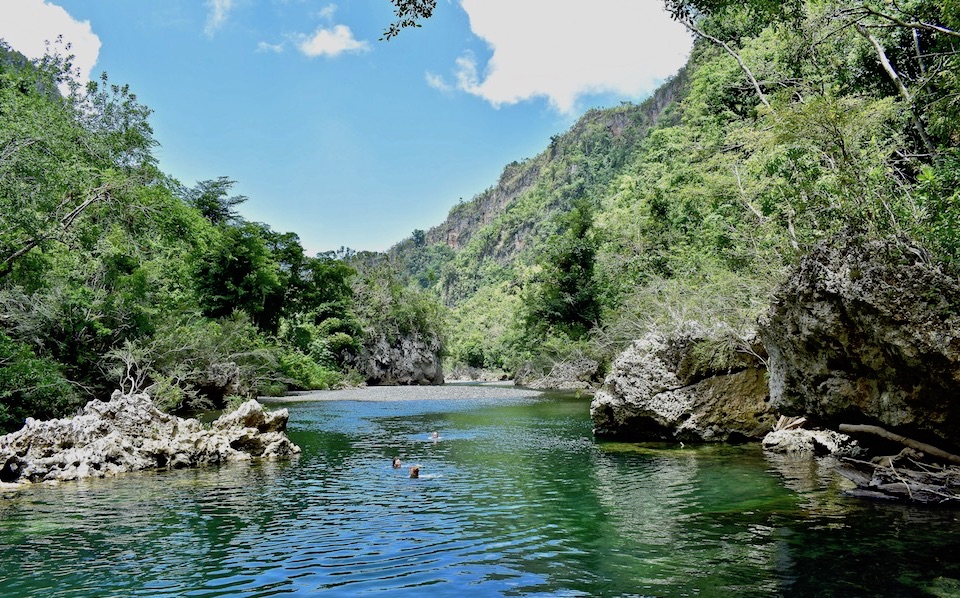 River Duaba's waterfalls
A perennial favourite among travellers to Baracoa is the hike to river Duaba's idyllic waterfalls. This trail (mostly red soil) passing between little family farms takes a bit over half an hour to complete. On sunny days it can be a bit hot if you're not used to tropical weather. But the waterfalls and natural pools are the best reward ever! You will never want to leave the place!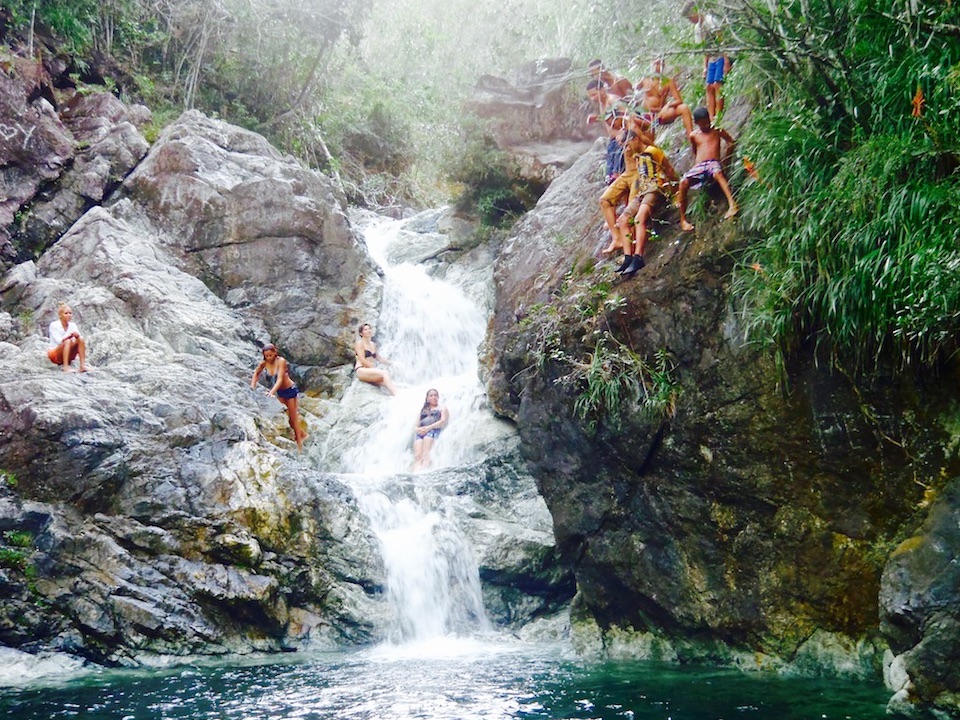 River Las Minas and the "charrascal" habitat
Want to discover the unique flora that developed over centuries on the unyielding serpentine rock soil? If you prefer to do it in the context of a non-challenging stroll, river Las Minas is the place for you! And yes, you can find some really beautiful bathing spots there too!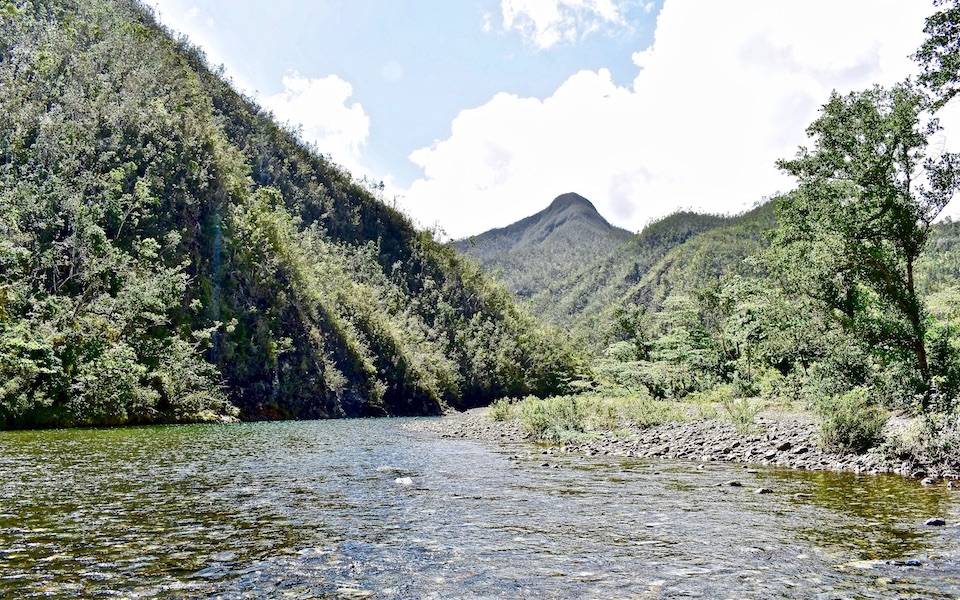 The Mirador at Yara-Majayara
The trail (red soil, a bit or karst stone) to the highest mirador at Yara-Majayara protected area is very steep, but short. Once the panoramic view opens up before your eyes, you'll see why it was worth the preceding long stroll around Miel bay. Sitting on the third and highest geological terrace of this protected area and facing north-west, this lookout offers one of the most beautiful views in Baracoa – and in all of Cuba…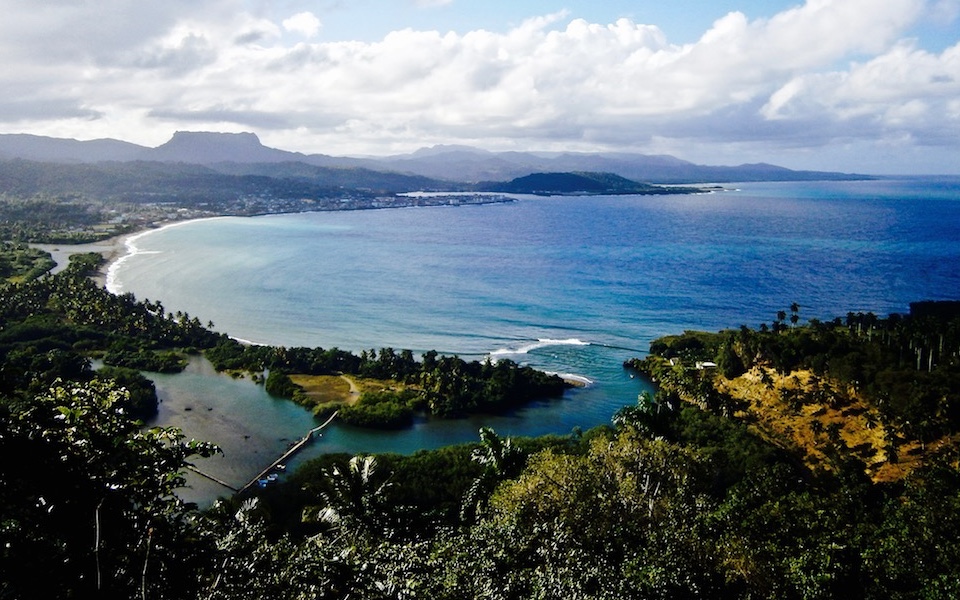 Intermediate hikes and trails
El Recreo trail, at Alexander Humboldt National Park
We hesitated between placing this one among the lighter or the intermediate hikes. El Recreo trail (red soil, serpentine rock) takes 2 to 3 hours to complete and it's not excessively challenging, but the initial 600 to 800 meters are uphill and under the sun. Some people may find it to be a bit too much. This trail offers a very nice sample of the endemic flora and fauna, including unique birds… Then there's bathing time at the end!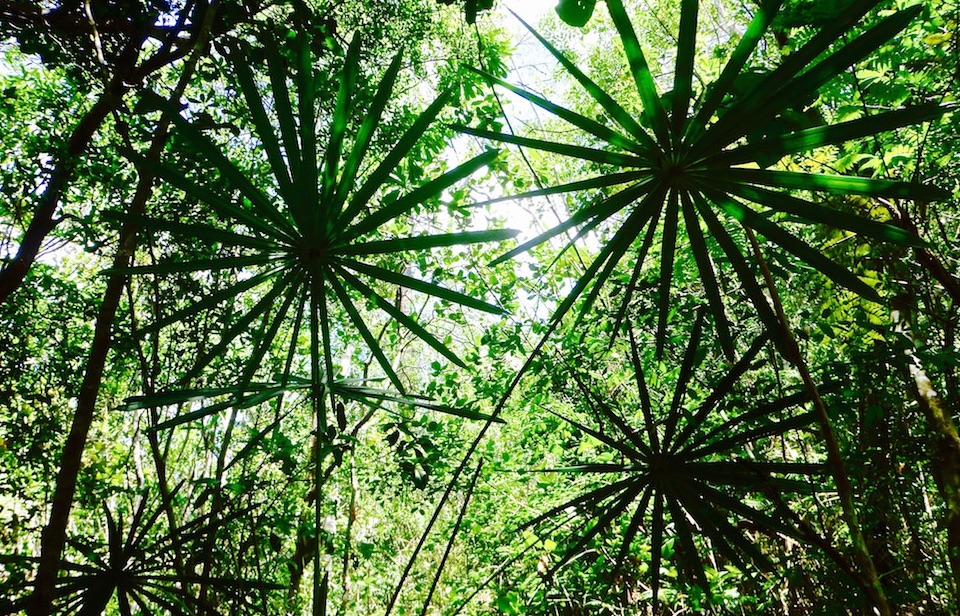 The Archaeological Balcony
Think of 500 meters (a bit under half a mile) of uninterrupted karst galleries with great views of the flora and the sea. Walk around Miel bay to get to this trail with capricious limestone formations, endemic palm trees, a significant indigenous heritage – and a beautiful, south-east-looking mirador at the second, intermediate geological terrace of the Yara-Majayara protected area.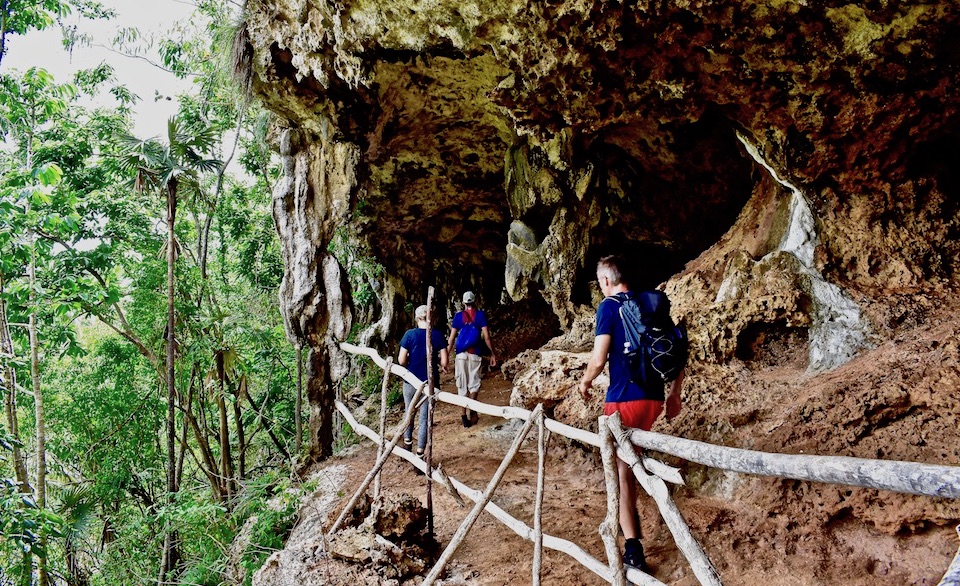 Mapurisi beach and the Nibujon coast
Want to enjoy a wild, shimmering, off-the-beaten-path beach and hike along a diverse coastal area? Start at Mapurisí beach and walk north discovering rocky coves, seaside peasant homes and shallow little bays with beautiful marine critters! This is all at the gates of Alexander Humboldt National Park!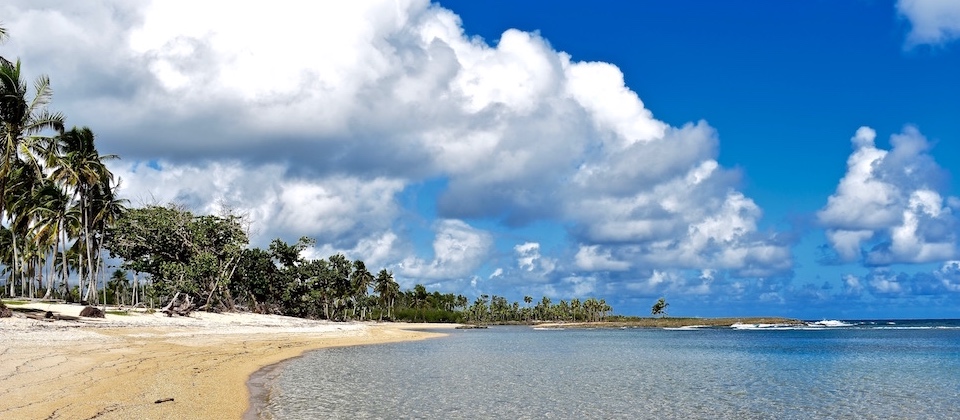 Boca de Yumuri to Belete – sans the Belete waterfalls
The longest hike on the Yumuri Canyon trail ends at Belete. It takes about two hours to get there via a lovely, shaded and leafy trail that goes up and down karst soil on the southern cliff of the canyon. See the vegetation change, check for endemic birds, bathe in the crystal-clear waters… All limestone, all green, all beautiful.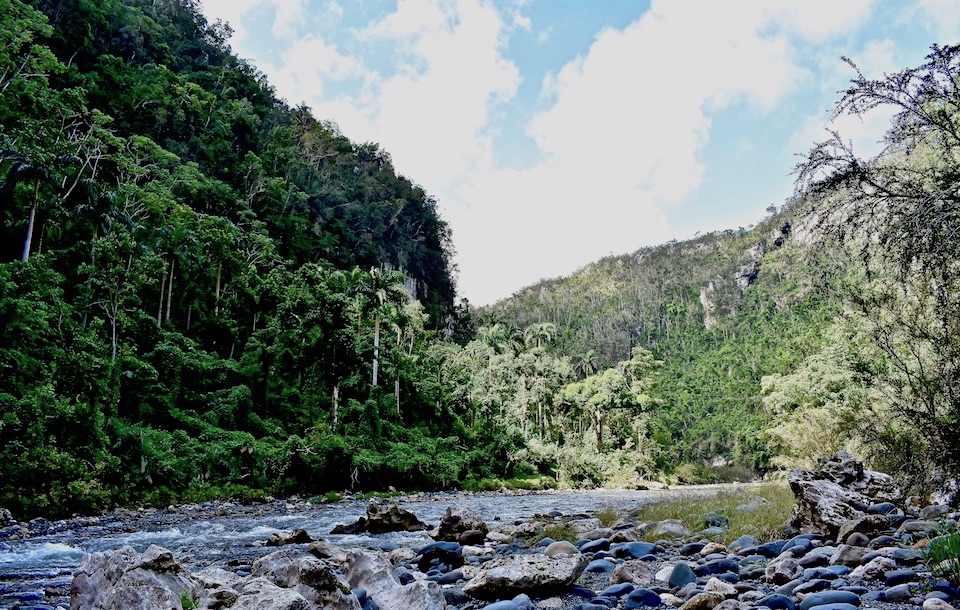 Baracoa's more demanding hikes and trails
Pozo Azul – at the Easternmost tip of the island
A rarely undertaken hike. Visit the Punta de Maisi lighthouse by the Windward Passage, where Cuba begins then take a 4×4 vehicle on a karst trail. It'll drop you 6km from the incredibly beautiful, emerald and turquoise waters of Pozo Azul sinkhole, where you can certainly swim. Butterflies galore and endemic, colourful endemic tree snails can be seen along the way…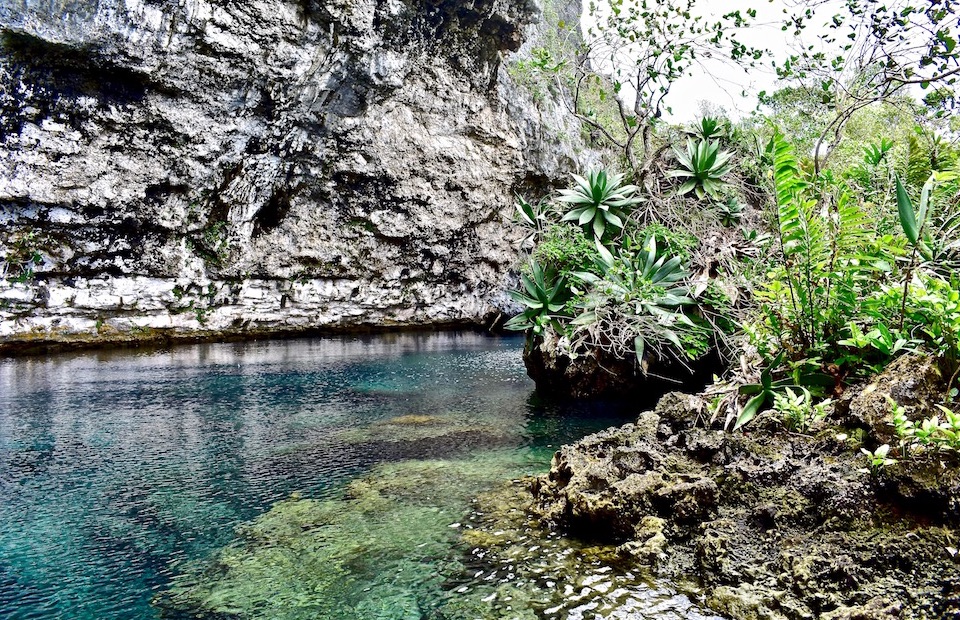 El Yunque
An ever-popular hike without a doubt – and for good reason. Flat-topmount El Yunque is the most striking karst formation in Baracoa, a beguiling landmark visible from a wide range of spots in the region. The last 45 minutes of the 2-hour hike to the summit are very steep and often slippery. But the view from there… Oh, that view!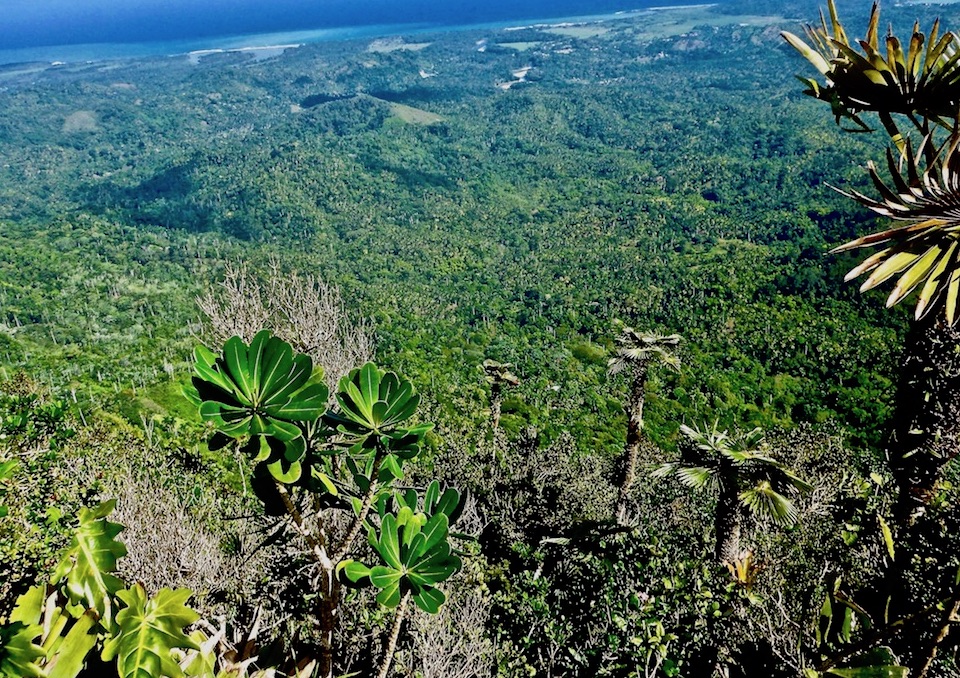 Balcon de Iberia
The deepest incursion currently doable into Alexander Humboldt National Park's territory, the Balcon de Iberia trail (red soil, serpentine rock) includes amazing views of valleys and mountains and a large sample of the park's botanical and animal biodiversity. Bathe in the Salto del Maja waterfalls and natural pool at the end of your hike!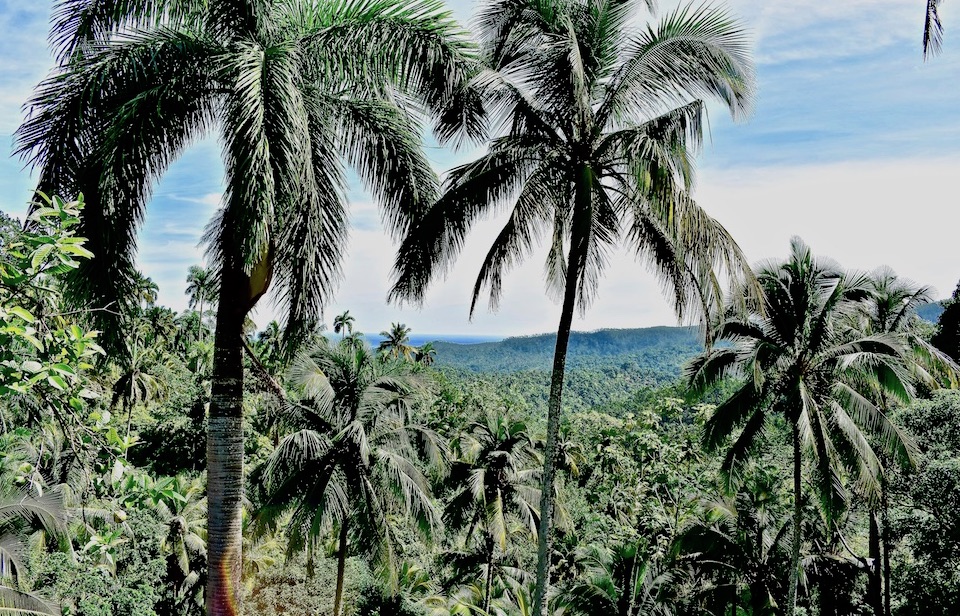 Loma de Piedra
At 8 km long, this is the longest hike within Alexander Humboldt National Park. It includes some of the toughest stretches, not too long but very steep and requiring that you use hands and legs to climb on rocky terrain. There is a beautiful mirador at a 230 meters-high point overlooking Taco Bay and a large stretch of coastal line towards the north. Loma de Piedra features some of the best birdwatching areas and it ends with a splash at a river's natural pools.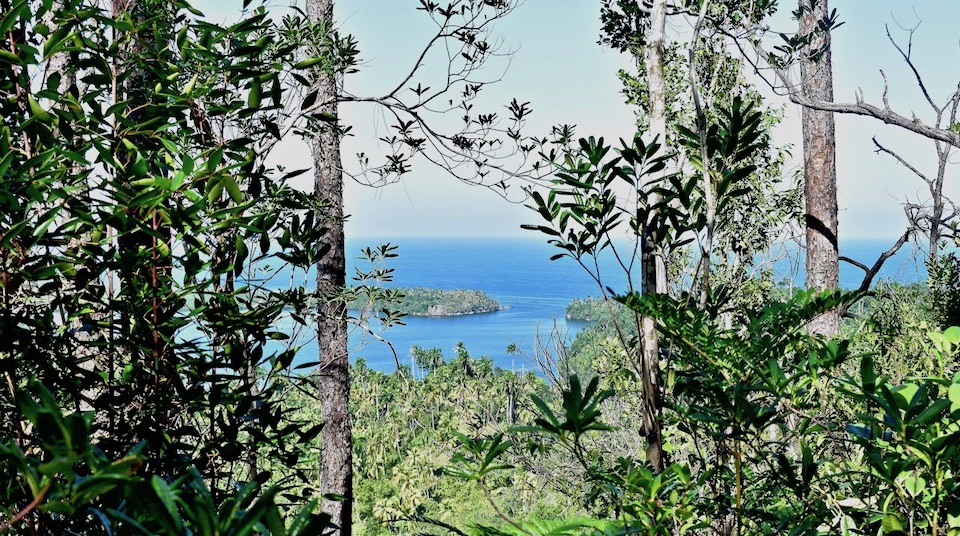 Mandinga to Yumuri Canyon
This is an excellent hike for those who love their fusion of agricultural tourism, nature and adventure. Discover coffee, taro, coconut growing lands before you take a deep walk down on Yumuri Canyon's northern karst cliff – and bathe in river Yumuri's emerald-hued cool waters!
Boca de Yumuri to the Belete waterfalls
Why stop at Belete, when you can hike off the Yumuri Canyon trail into a narrow ravine where you'll understand what 'tropical rainforest' really means? Get drenched in the high humidity and dripping flora to reach the Belete waterfalls, unseen to 99.9% of Baracoa visitors! And dive into waterfalls' natural pool, of course!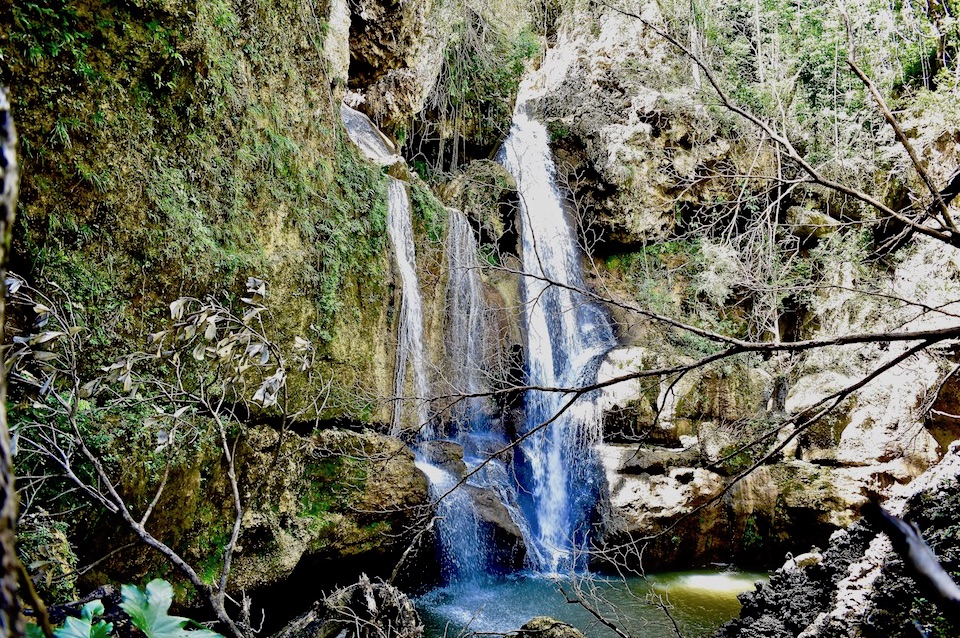 The mother of all hikes – 3 days exploring biodiversity
Crossing 3 out of Alexander Humboldt National Park's 4 sectors
This is a real trekking experience, yes. Starting in the mountains near Palenque de Yateras and finishing at Taco Bay on the north coast, this 3-day hike crosses the Ojito de Agua, La Melba and Baracoa sectors of Humboldt Park. We are currently making every effort to get into good shape to undertake this beautiful experience crossing forests, mountains, valleys and rivers in Cuba's most pristine lands.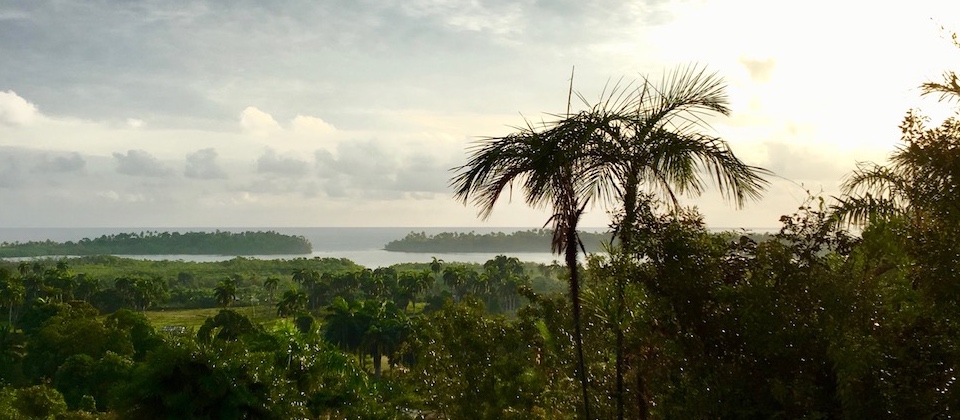 Up and coming – a trail to the insular Caribbean's tallest waterfalls
Salto Fino waterfalls
We're so looking forward to this one. Salto Fino waterfall is 305 meters high, making it the tallest in the Caribbean islands. It has recently been designated as a special environmental management area within the Cuchillas del Toa Biosphere Reserve. There's talk about a trail leading there, to be open in the near future… Stay tuned.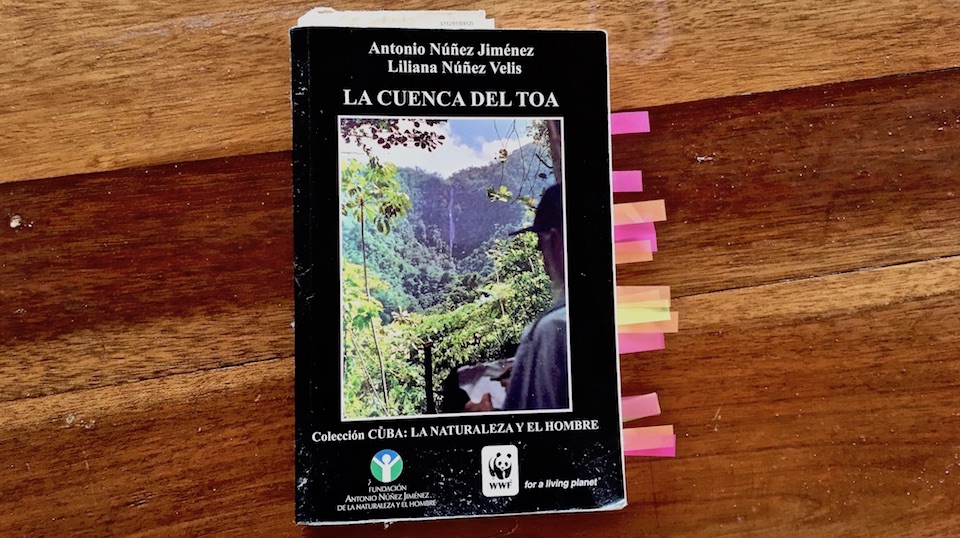 Practical info and budget details
For transportation options, protected area entrance prices and other such details for each of the listed trails, click on the corresponding link provided above.
In many of these trails you will be able to purchase locally-made, uniquely Baracoan snacks including traditional sweets – all are great, organic sources of energy. Think of ingredients such as coconut, papaya, orange, guava, almonds, peanuts, honey… And also a nice choice of freshly harvested seasonal fruit!
In some of the protected areas, you will be able to learn more about the relation between people and nature – eco farming and rainforests. For instance, you can combine a visit to a couple family-run ecological farms at Humboldt Park with the El Recreo trail.
We encourage you to tip your guide! All these little purchases and tips go a long way to making more local families enjoy a bit of the benefits of sustainable tourism.
---
Activities, Baracoa, Sustainable Tourism
Tags: Adventure Tourism, Birdwatching, Ecology, Forests, Hiking, Nature Tourism, Rivers, Trails