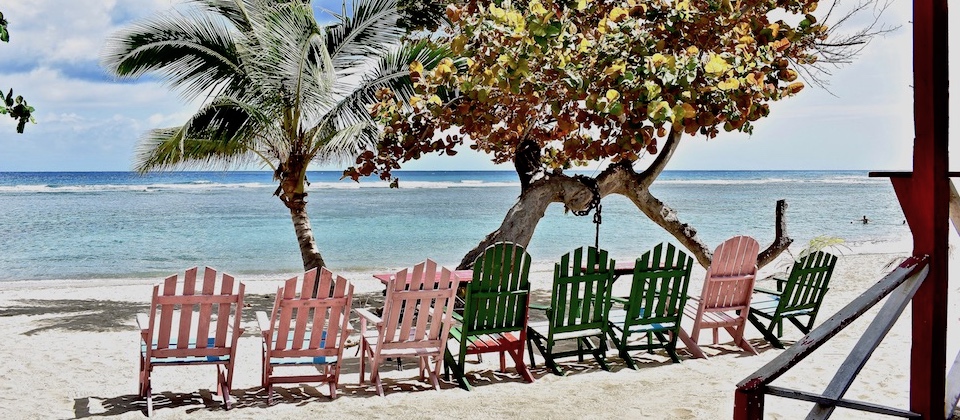 Published on 21 December, 2018.
---
What better way to celebrate and thank our guests, partners and friends than to share our best Baracoa pictures from 2018! May this slide show reach you with our affection – you made our 2018 a very special year we will remember fondly!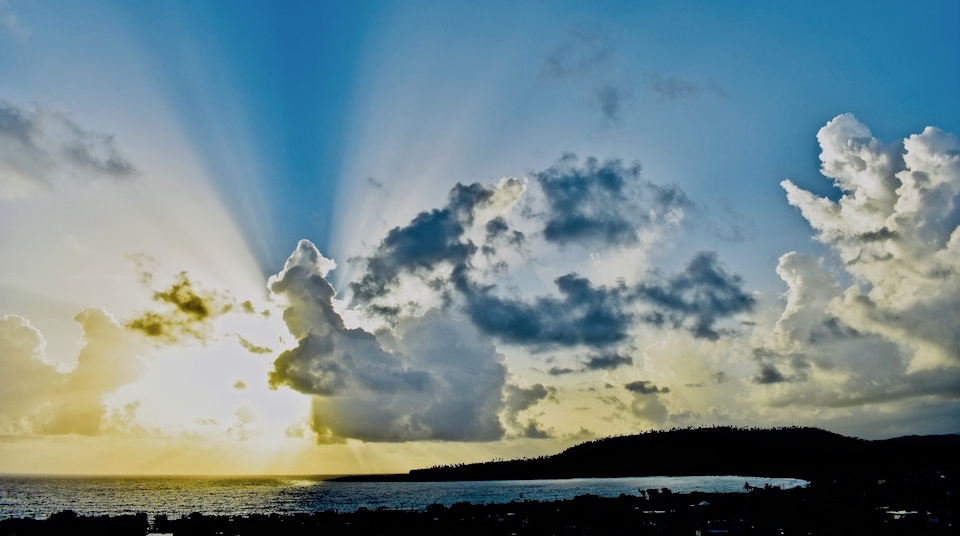 Baracoa – a bottomless treasure trove of wonderful experiences
In 2018 we continued sharing with you some of the most authentic experiences in our region and uncovering off-the-beaten-path, unique excursions you won't find on travel guidebooks. Our blog, A Taste of Baracoa, has become one of the most comprehensive and detailed Baracoa travel guides available worldwide for free!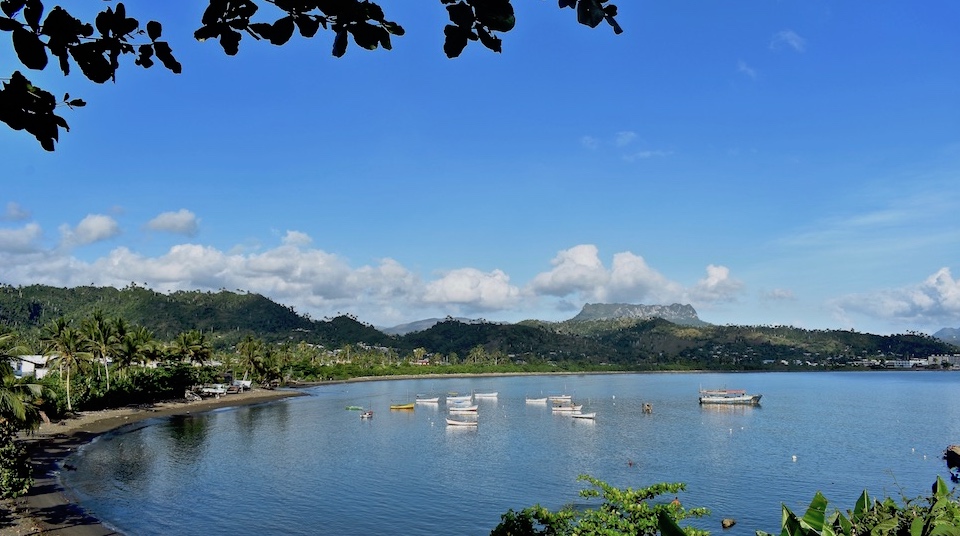 1. Pozo Azul
We took a 4×4 vehicle and went all the way to where Cuba begins to showcase the beautiful Pozo Azul sinkhole. Pozo Azul has been name-dropped in some solid articles aimed at adventure lovers. Its remoteness and challenging access keep it a spot only a few travelers actually get to see!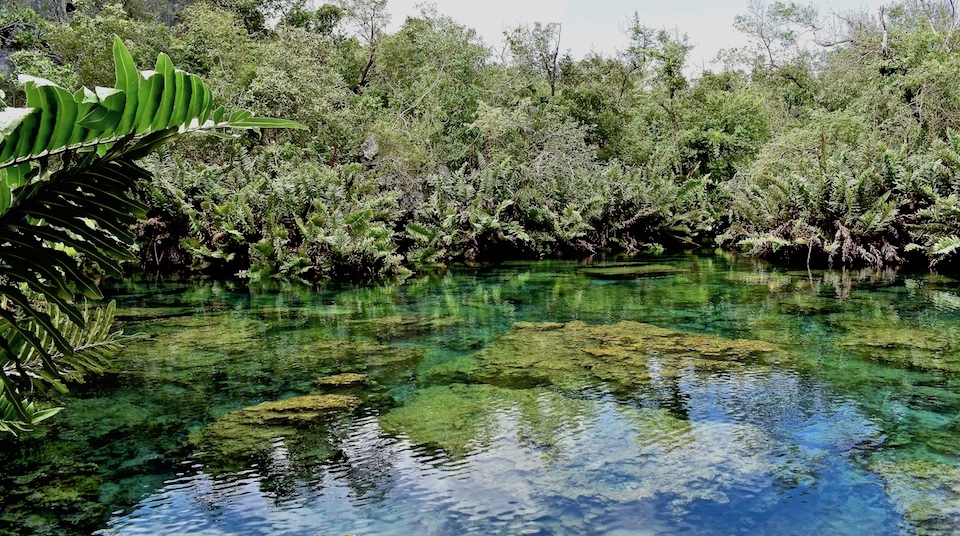 2. Up along river Toa to Quibiján
Another great 4×4 vehicle ride took us to Quibiján, a tiny community at the gates of the Cuchillas del Toa Biosphere Reserve. There, you can experience both the amazing endemic flora and a unique family-run permaculture farm – unforgettable views and exchanges with local ecological innovators!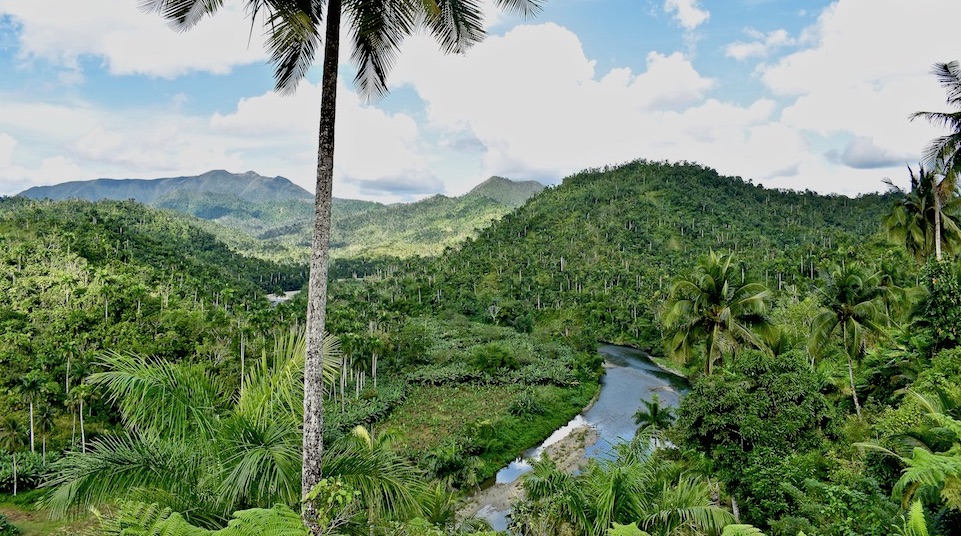 3. Hidden beaches
Beaches-wise, the last 6 km before you reach the Yumurí Canyon are rich in nice little spots. This exploration can be done cycling, starting from lovely El Manglito beach, a small fishing community where some of Baracoa's best seafood is served at tables right on the sand.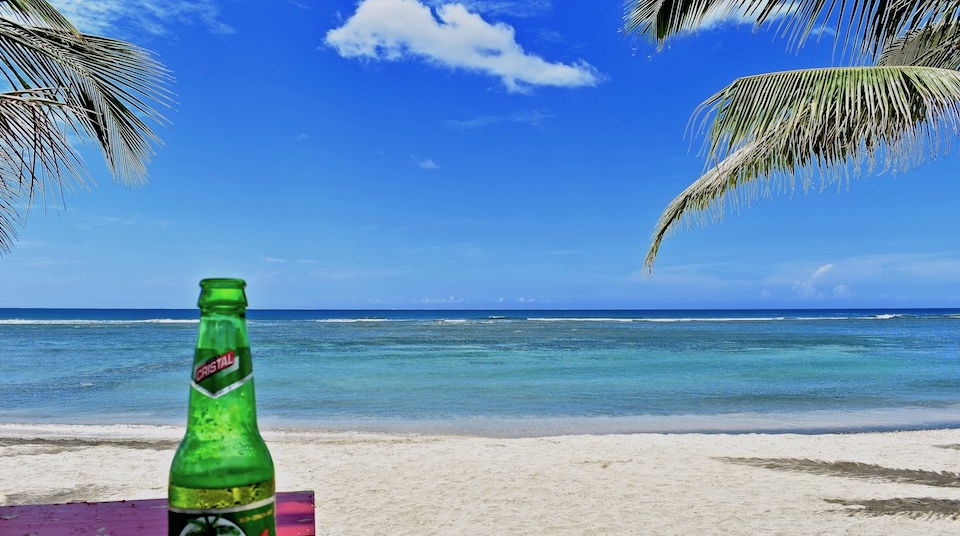 But the stretch between El Manglito and Yumurí Canyon offers the traveller several little-visited sandy beaches and coves.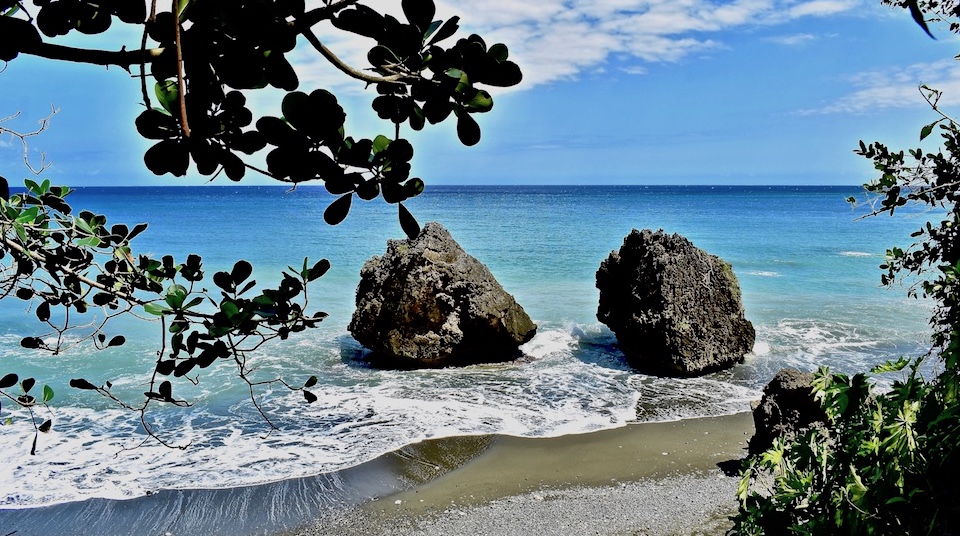 Thus, should El Manglito beach be too crowded, you can head to Barigua and enjoy a good massage on the beach before a nice fresh fish or seafood meal!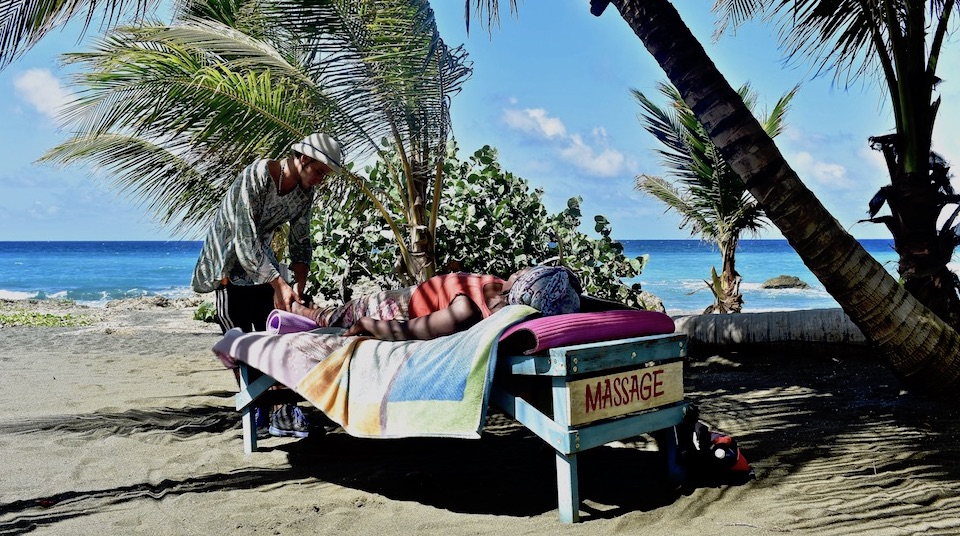 If you wish to see pictures of Baracoa's other beaches, you find them at the end of this post: Cajuajo beach, Mapurisí beach and Maguana beach!
4. Ancestral rhythms and tasty countryside dishes
Lovers of traditional Cuban music should not miss Baracoa's ancient kiribá and nengón rhythms at El Güirito hamlet – another great opportunity to engage local folk around songs, dance and delicious traditional food!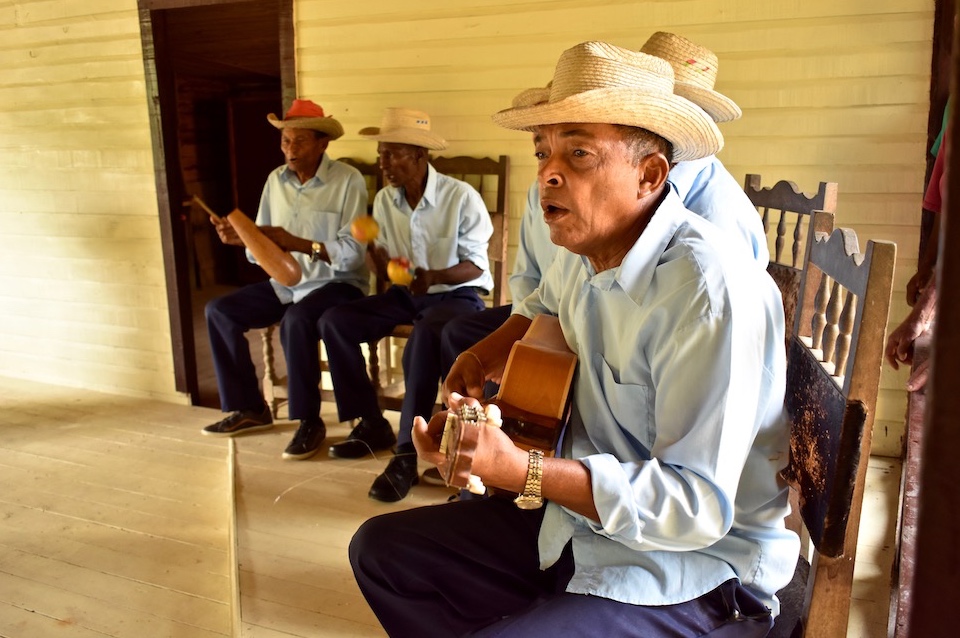 5. Baracoa's flora – such riches to discover!
Baracoa's rich flora keeps pulling us to undertake new hikes to areas where we've never been, where we bump into the most beautiful sightings such as this panetela (Phyllanthus epiphyllanthus).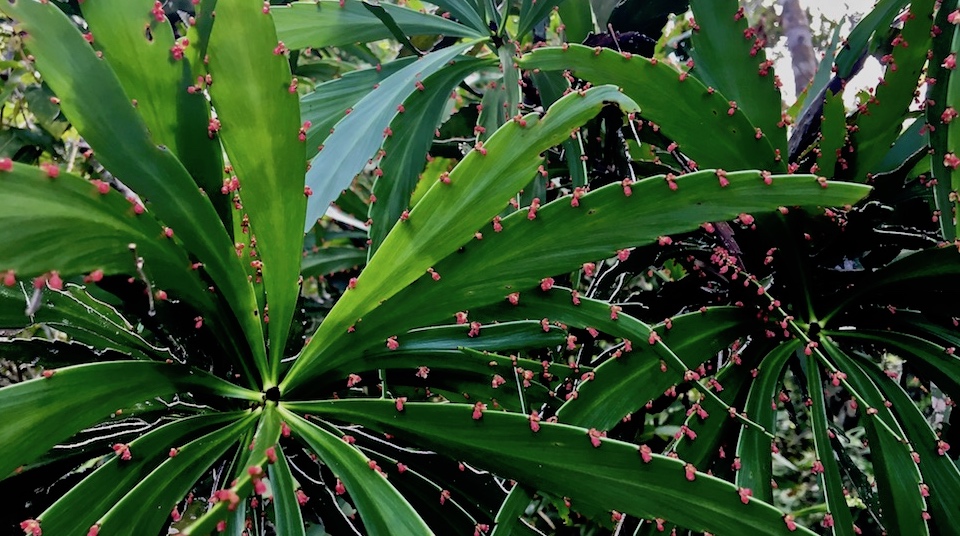 See, we have a current fixation with wild orchids and other endemic plants and flowers such as this lovely Epidendrum anceps orchid growing on a karst mount summit! (We also promise a post on orchids and other tropical plants in Baracoa in 2019!)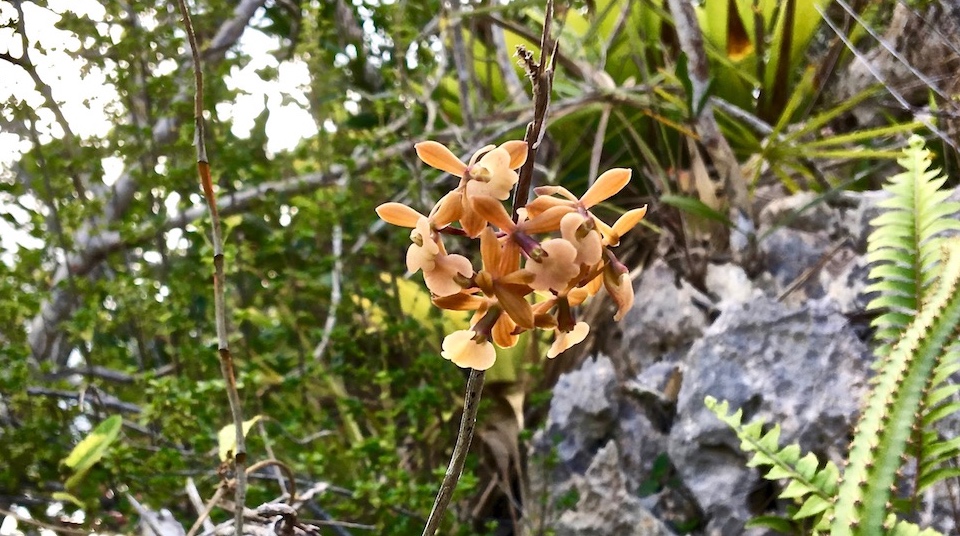 If you are also a lover of plants and trees, here's a little secret: the uniquely Baracoan habitat called charrascal, on tough serpentine rock soil, hosts a captivating flora that's almost always overlooked by travelers. We keep wondering why…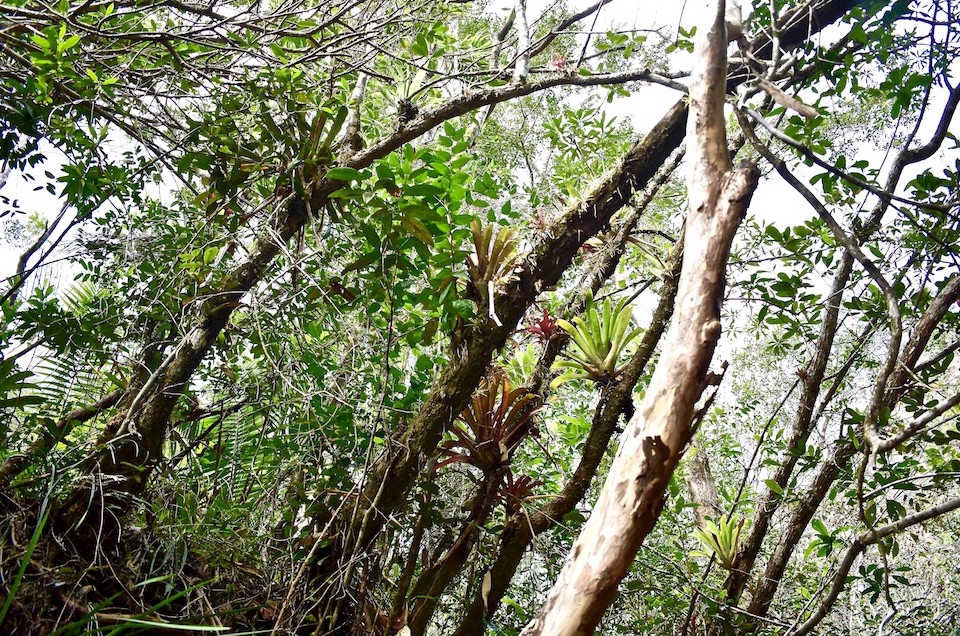 6. Beautiful panoramic views
Nothing like a great lookout point for travellers seeking inspiring new horizons! Taco Bay, in the maritime portion of Alexander Humboldt National Park, is particularly photogenic.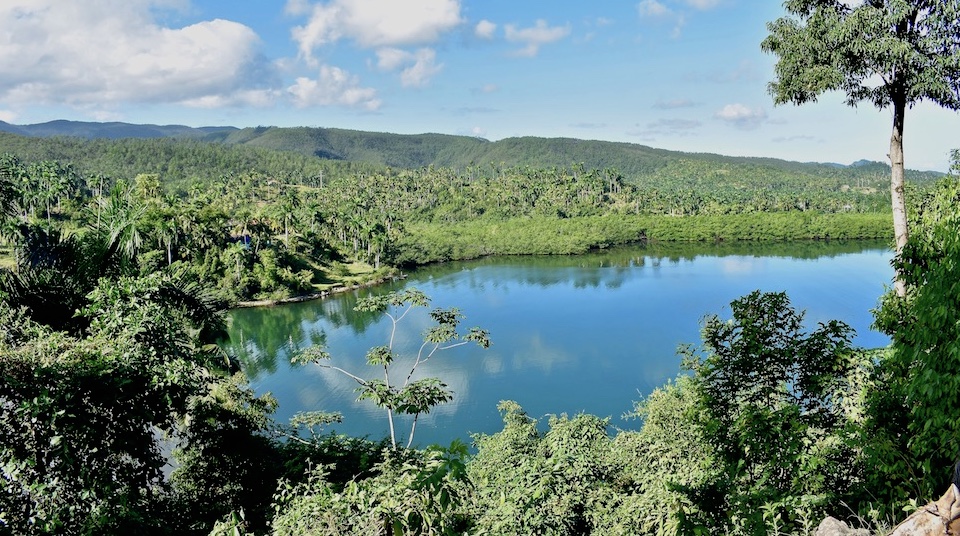 If you like hiking, you could enjoy this other view from high on a hill, between endemic plants and trees on a little-known trail in the Humboldt Park – the Loma de Piedra trail.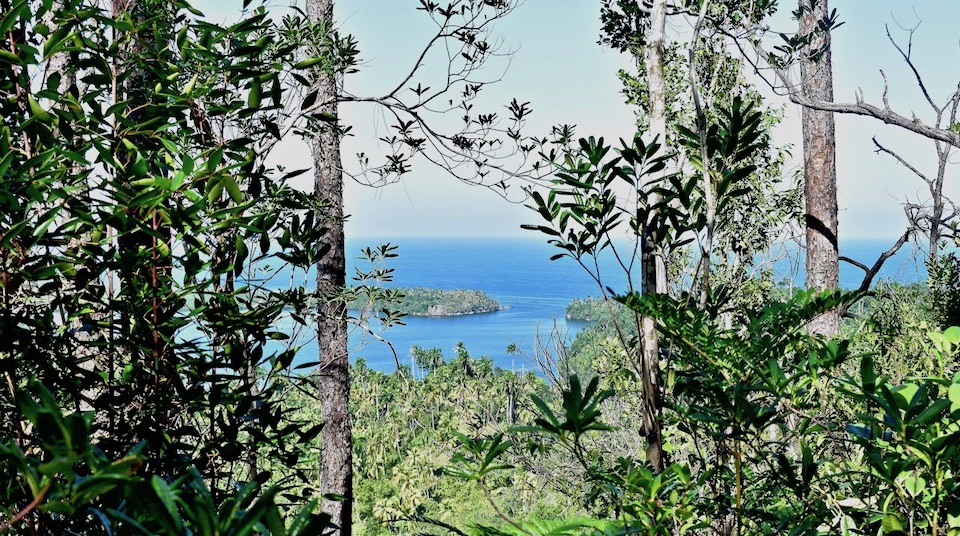 7. The sunsets of your dreams
Sunsets are your thing? Whatever excursion you decide to do, on your way back at the end of the day you will witness some of the most beautiful dusk views. Check out the sun setting behind La Bella Durmiente (Sleeping Beauty) mountain, another unique Baracoa landmark!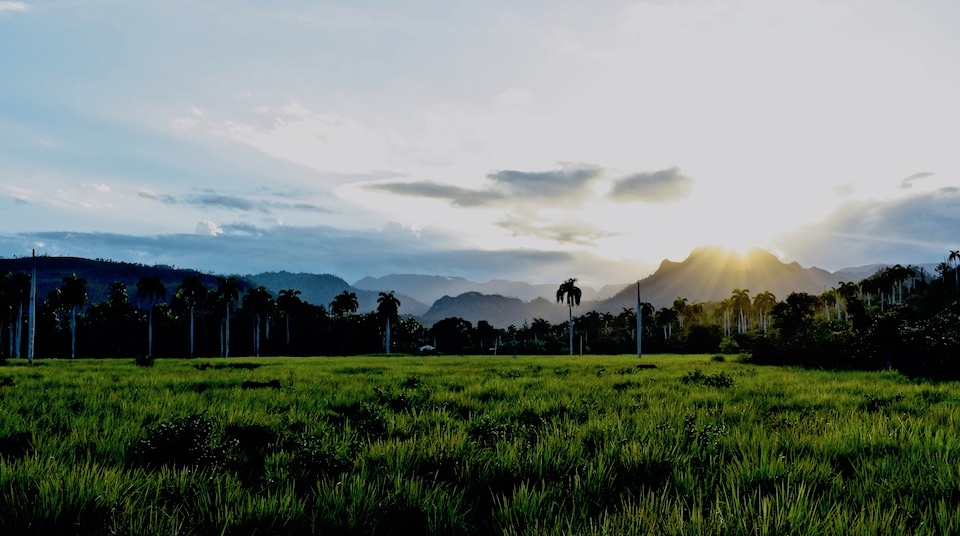 Or this view towards river Toa's delta as the day goes down…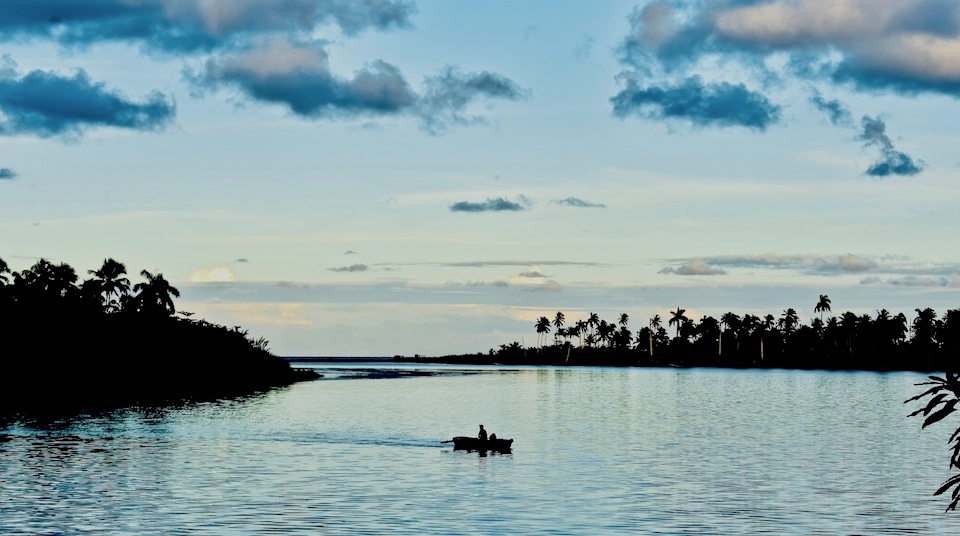 8. Baracoa's farmers – environment care, environmentalist creativity
In 2018 we featured some of the local rural leaders in the area of ecological farming whom you can visit!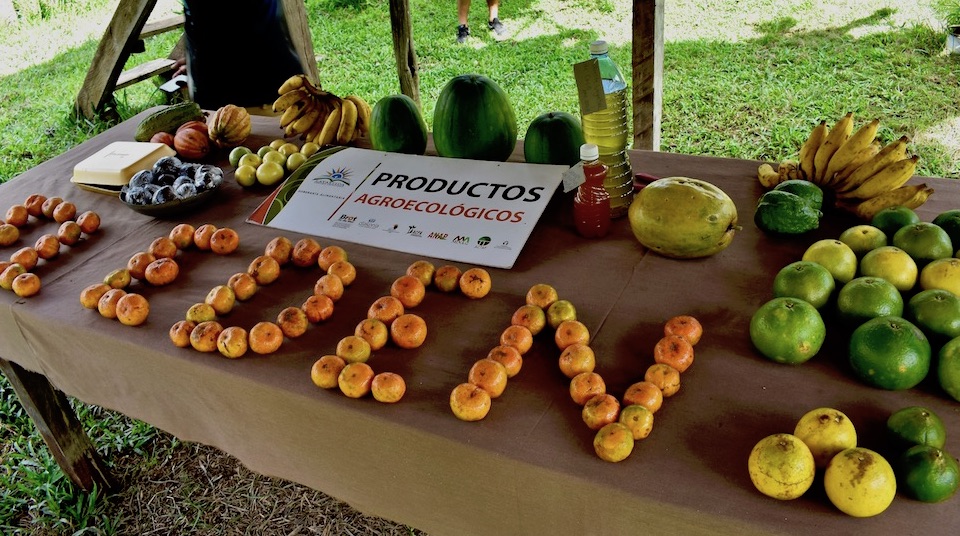 Roughly 18 km up the road along river Toa, the family-run permaculture system El Edén is nothing short of the Garden of Eden – and the owners, Oni and Pincho are not only the most welcoming people but also extremely inspiring!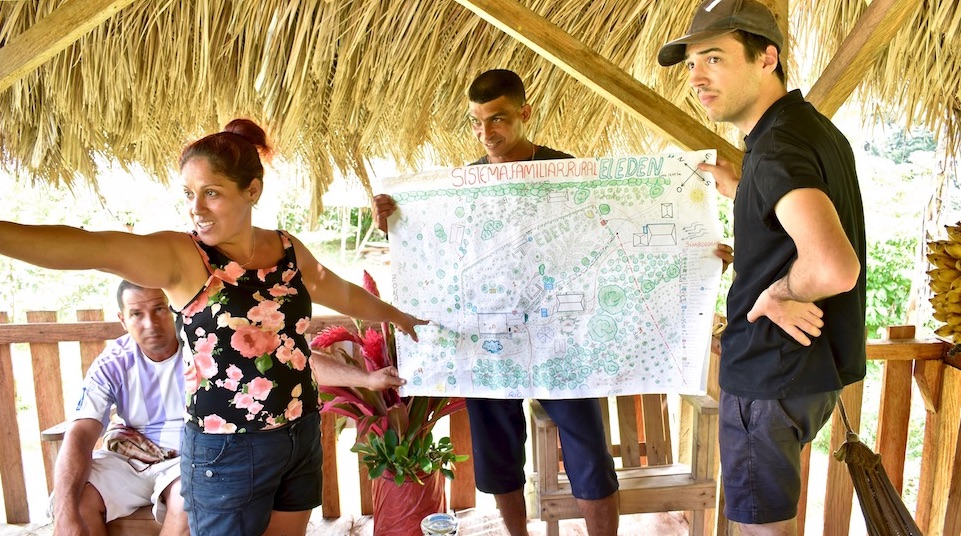 In Alexander Humboldt National Park we were welcomed by Caridad and Mandiel, whose family farm is a mini-industry producing natural fruit juices and vinegars, among other things. Check out their home-made juice-making equipment – built out of recovered and recycled materials!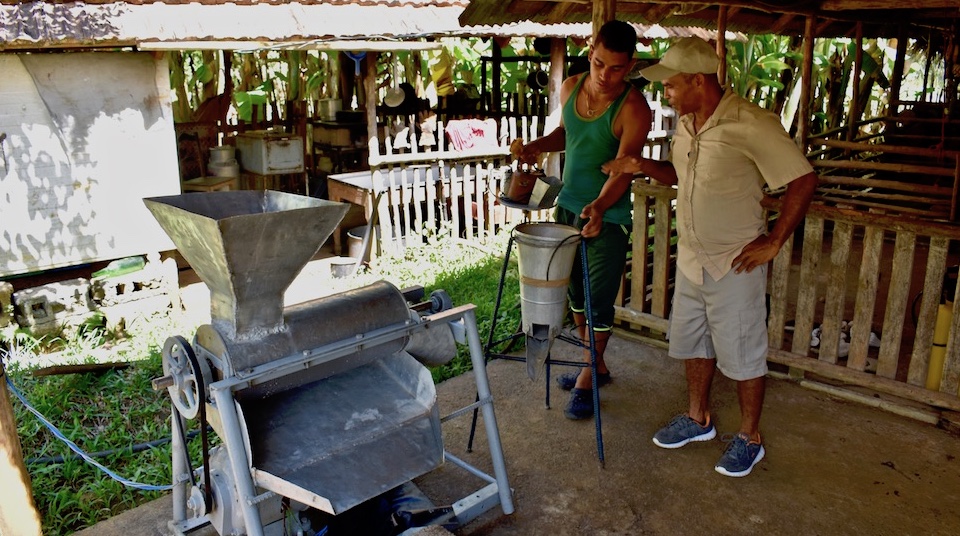 Nearby Caridad and Mandiel's farm, the Oliveros family excels in the production of organic fertilizers from sheep manure, harvest remains and… hurricane vegetal debris! You can come to their farm in the context of Ecotur's agro-ecological visits to Humboldt Park!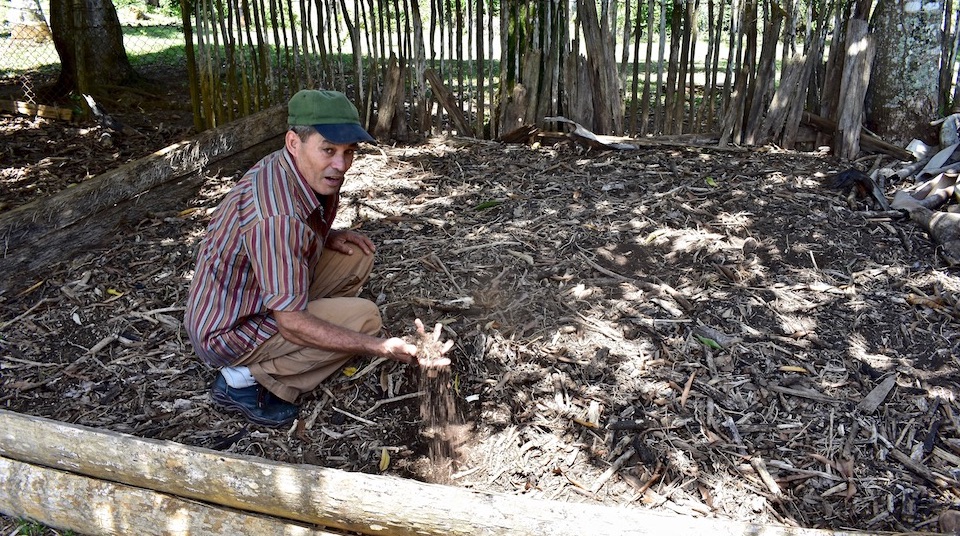 Stay tuned for more great Cuban ecology and ecologists: people living in Baracoa's countryside lead a life increasingly integrated with the environment, with a significant leadership role played by women.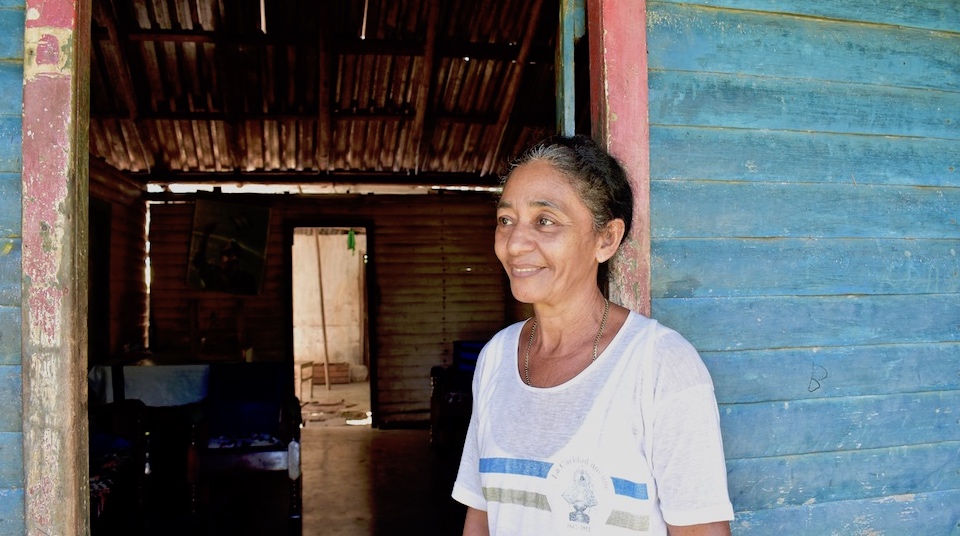 As you will have noticed, whether for its ecological farms, tropical rainforests or rivers and beaches, Baracoa is a wonderful destination for family travel.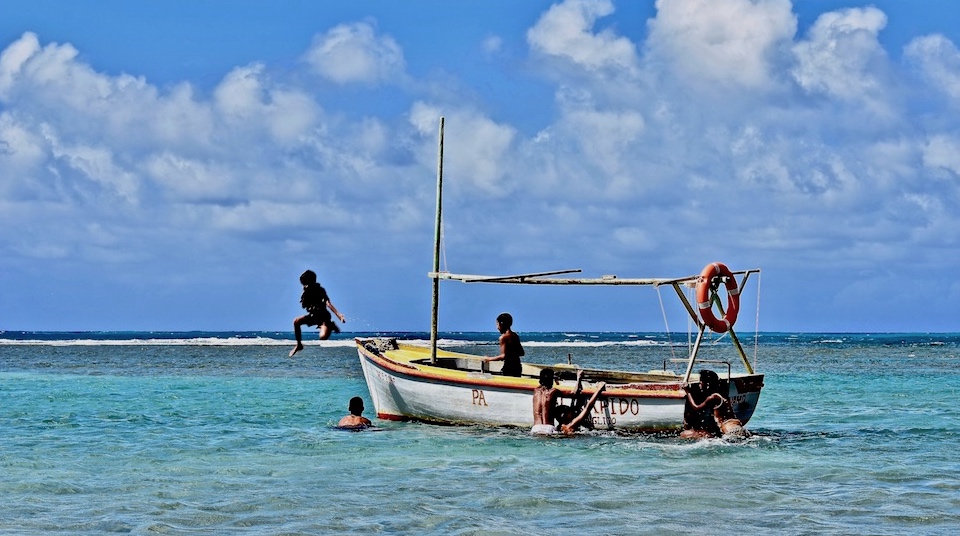 In 2019 we will feature blog posts on natural medicine and ancient knowledge of plants in our region, plus more about ecological best practices in Cuba, including ideas for a specifically ecotravel-focused stay in Baracoa!
9. By the way – follow us on Instagram… and Pinterest!
If you love travel pictures and want to see more of Baracoa's nature and people, make sure to check out all our pictures in one place – follow us on Instagram!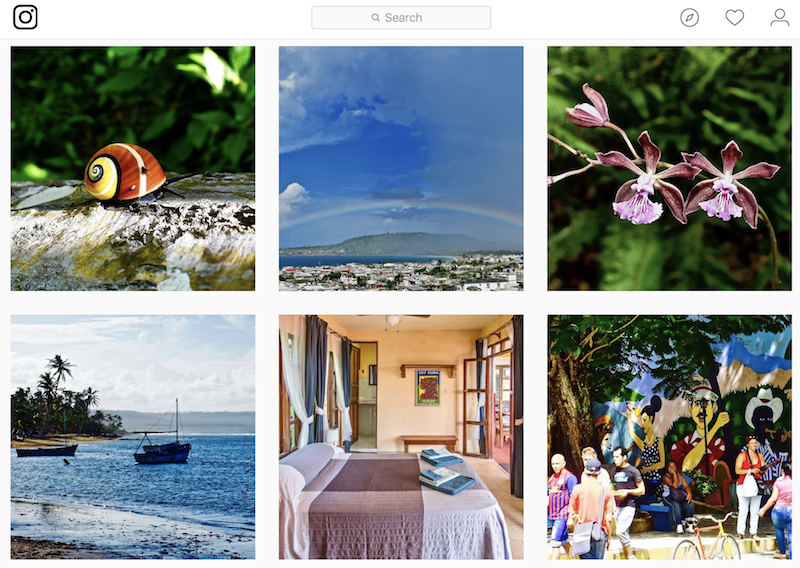 Oh! And in 2019 we hope to be able to build up our presence on Pinterest too (but we need to learn the ropes first…)!
10. From all over the world – bloggers & writers visited & wrote about Villa Paradiso
Lifestyle, travel and food blogger Yasmin Dick, the thoughtful and sensible writer behind the nascent Generation Avocado made Villa Paradiso one of her top picks, writing: "Nothing has been forgotten, nothing is too much trouble; every detail of every guest's stay is carefully considered, including the personal touch of welcoming you by name."
Cuba travel expert Claire Boobbyer stayed with us in April as she was doing research in view of an article for Condé Nast Traveller about the best beaches in Cuba (you'll notice that 4 out of the 10 beaches in Claire's article are located in the Baracoa region!).
We guided Claire on a rural cycling adventure through the Yara-Majayara protected area to Boca de Boma.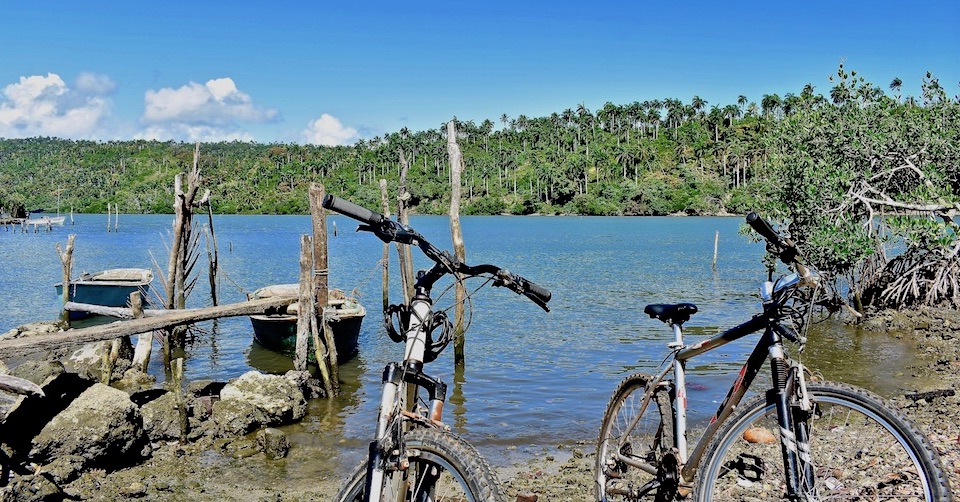 And then we continued all the way to wild Cajuajo Beach – with a stop at Cueva del Cacique archaeological site, where she was guided by Roberto Ordúñez Fernández, the director of the Sociedad Arqueológica de Baracoa.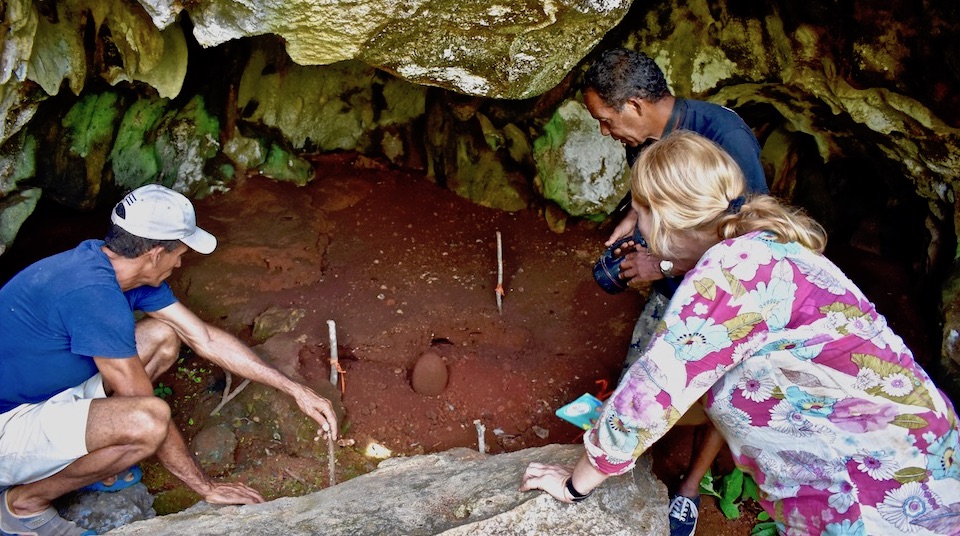 French novelist Serge Legrand-Vall stayed with us for a few days. He kindly gave us an autographed copy of his novel La rive sombre de l'Èbre (The Dark Shore of the Ebro), a beautiful story set in the Spanish Civil War. His new book, Reconquista, should be out soon – we hear that Baracoa will have a bit more than a cameo in it…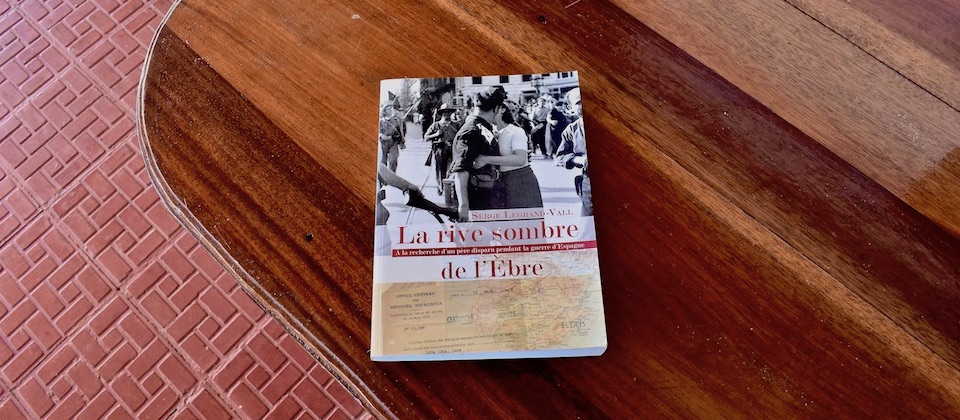 Canadian chocolate travel expert Doreen Pendgracs, the author behind Chocolatour, also spent a few days at Villa Paradiso while exploring Baracoa's rich cacao heritage and production. She kindly shared with us some incredible samples of chocolate, including a Chapon chocolate made with cacao beans from Baracoa.
Doreen also wrote about Villa Paradiso, calling it the gem of Cuba's cocoa country! We can't wait for her upcoming book on chocolate adventure travel across the world – which will feature Baracoa among other great cacao terroir destinations! (Make sure to check out her first chocolate travel book, a delightful and incredibly informative read for both chocolate and travel lovers!)
#VillaParadisoBaracoa — The Gem of Cuba's #Cocoa Country https://t.co/eaB3KIqTMT. #Chocolatour #chocolatetravel #Cuba @VParadisoBCA pic.twitter.com/nMdloJTFgQ

— Doreen Pendgracs (@wizardofwords) August 18, 2018
From Canada, we were visited by Kristen and Abel, from the wonderful sustainable travel agency WoWCuba. They had a great time exploring the Baracoa region and were extremely kind to say on their Instagram account that Villa Paradiso "are simply hospitality experts"! (Note that WoWCuba also organizes trips to Cuba for U.S. citizens!)
In late November, Southern Florida's writer, adventurer and Cuba travel expert Heidi Siefkas decided to give herself a special birthday gift – to come explore Baracoa for her first time!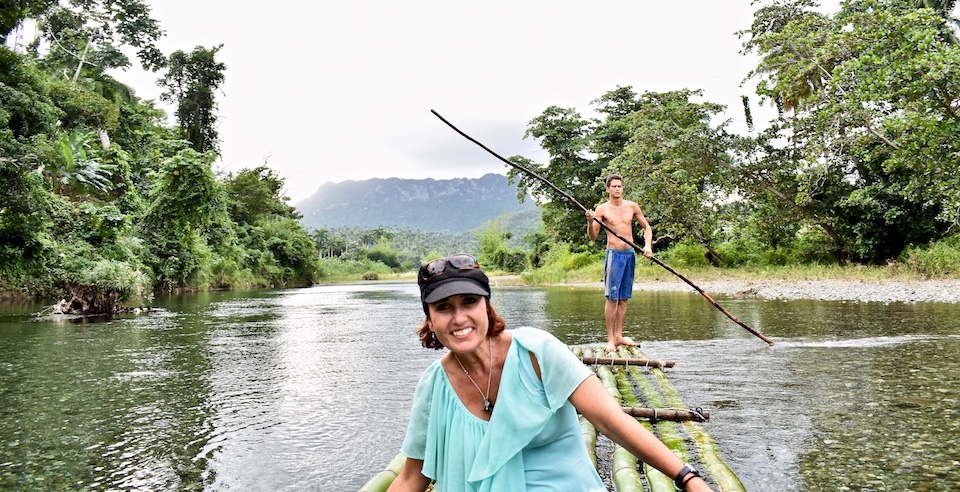 Heidi's discovery trip was packed with quintessential Baracoa adventures – and she tells you all about it on her blog! And if you're planning to visit Cuba for the first time, you will want to read the insightful (and amusing!) vignettes that compose her Cubicle to Cuba!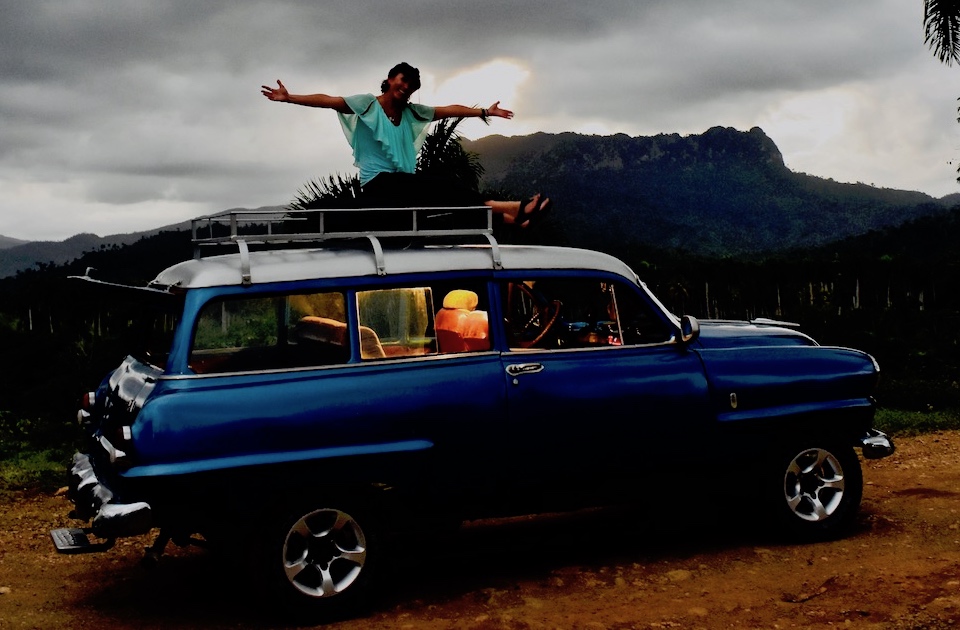 Belgian travel blogger Sophie Lenoir, the author behind Bitten By The Bug, also visited us in December during her one-month Cuba adventure trip. We are looking forward to her insights on her Baracoa experience, in early 2019!
Last but not least, British journalist and travel writer Lydia Bell stayed at Villa Paradiso during a visit to write about Baracoa's culinary riches. She was accompanied by British photographer Rama Knight. Stay tuned for Lydia's upcoming article on our region's food scene, to be featured in Food Travel magazine!
11. Sitting on top of the (TripAdvisor) world!
Our guests' appreciation this year put us solidly on the #1 spot on TripAdvisor in travelers' preferences for bed & breakfasts in Baracoa. And to our utter disbelief, your warm reviews led Villa Paradiso to slowly inch into the top 5 guesthouses in travelers' preferences on TripAdvisor for the whole of Cuba! Folks – we keep pinching ourselves… Really!

12. All that social media love!
We also basked in the glow of beautiful social media love. Lots of amazing friends supported us this year as we passed 3K followers on Twitter and 800 page likes on Facebook.
3K followers! Wow! Thanks to all of you – it's simply great to hear about each other's #adventure, #travel, #food & #culture experiences! Here's to friendship & looking forward to hosting you in beautiful #Baracoa, #Cuba!
Manuel & Roberto#sustainabletourism #ecology pic.twitter.com/r7sKDEeRFw

— Villa Paradiso Baracoa (@VParadisoBCA) November 22, 2018
These friends are numerous and we are deeply grateful to all of them – we regret not being able to mention them all. But friends – you know who you are and we love you!
Villa Paradiso was nominated to a couple of peer-recognition awards – a great way for independent bloggers to highlight other bloggers they appreciate and cherish.
Sunshine Blogger Award https://t.co/Dcv6LnteTx pic.twitter.com/AaWOgYGmHM

— Cynthia | Adventuring Woman (@Adventuringgal) July 4, 2018
The amazing and humorous Adventuring Woman from Minnesota nominated us to the Sunshine Blogger Award, and so did the ever-cheerful and fun Bonster and Chopster of Monster Voyage from the U.K who nominated us to the Versatile Blogger Award.
Thank you @RootsWingsBlog for the Versatile Blogger Award 2018 nomination 😊https://t.co/e1JWqnBc5D

Our nominations@Adventuringgal@markandkylee@VParadisoBCA@PokyLilWanderer@WattWhereHow
@TheWildPassage@dorothyadele@BarnetteJason #travelblogger #travel #ttot

— Bonster & Chopster (@monstervoyage) October 22, 2018
And from New York City, the wonderful and sustainability-oriented Musings and Adventures nominated Villa Paradiso to the Liebster Blogger Award.
I finally got to write up on my Liebster Award nomination back in June for the discovery of new blogs. I was nominated by @mileslesstravel & I nominate in return these great bloggers: @pinkcaddytravel @VParadisoBCA @RendezvousEnNY @NewYorkCliche

Read—> https://t.co/NhfsdaxuXR pic.twitter.com/ztQx97oBaJ

— Kemi | Musings & Adventures (@NYCapricorn) October 15, 2018
In 2018, Villa Paradiso found a special connection with Australia, thanks to Cheryl and Perry of the Wicked Bubble in Port Douglas who are longstanding Baracoa lovers – and supporters! They enlisted our collaboration to write and post this lovely blog entry about Baracoa!
Baracoa, Cuba's forgotten city https://t.co/0qYCvCeNPv #cuba #cuban #cubase #cubancigar #CUBANO #cubana #cubancigars #cubalibre #cubanlink #cubanos #cubanfood #cubans #Cubanosenmiami #CubaTravel #CubanosporelMundo #cubaton #CubanCoffee #cubanstyle #Baracoa #visitCuba #TravelCuba pic.twitter.com/pOQ4P17cz4

— Cheryl Harrison (@cherylperry_bub) October 1, 2018
We couldn't conclude this section without a shout-out to some of our favourite chats on Twitter on 2018: #CultureTrav, #FoodTravelChat, #RoadTripChat, #SundaySunsets, #FunTravelChat… And in 2019 we look forward to joining another chat we just found about – #TRLTor 'The Road Less Traveled' chat.
13. Coming up in 2019 (and 2020!)
Villa Paradiso's website in Italian? Yes! In January we'll be welcoming Elisa Merelli, from Venice, who this year made us an extremely kind and generous offer to translate all our website content into Italian – as a volunteer! How can we ever thank you, Elisa?
We also learned in 2018 that the awesome couple formed by Samantha Owen-Stoddart of SOS Travel U.K. fame and Adam Stoddart, well-known in social media as Chance to Travel, will come visit us in the second half of 2019.
Fast forward to 2020: Baracoa and Villa Paradiso will be the final stage (the cherry on the sundae!) of Monster Voyage's epic trip to the Americas!
14. Meanwhile in Cuba… (Talking 'Bout A Revolution!)
The Cuban "casa particular" model was created at once as a family-run economic undertaking, a supplementary form of travellers' accommodation (besides hotels) in Cuba and (quite importantly!) as an ideal setting for visitors to exchange with Cubans and learn more about our country.
In 2018 again we were delighted to have conversations with our guests about recent developments in Cuba: yes, we got a new president: Miguel Díaz-Canel Bermúdez. Women accounted for 53% of our representatives at the National Assembly. The Cuban doctors that Brazil's Bolsonaro called incompetent? Well, Cuba's international doctors brigade had been previously awarded the World Health Organization's Dr Lee Jong-Wook Memorial Prize for Public Health!
The Dr Lee Jong-wook Memorial Prize for Public Health is awarded to the Henry Reeve Intl Medical Brigade from #Cuba https://t.co/LUBFtkA5ok pic.twitter.com/o7dJhOMOEt

— World Health Organization (WHO) (@WHO) May 26, 2017
Cuba held a widely participatory and transformative constitutional reform process, including over 130,000 local analysis and proposals meetings across the country and with a referendum coming up in February 2019 to approve the new Constitution.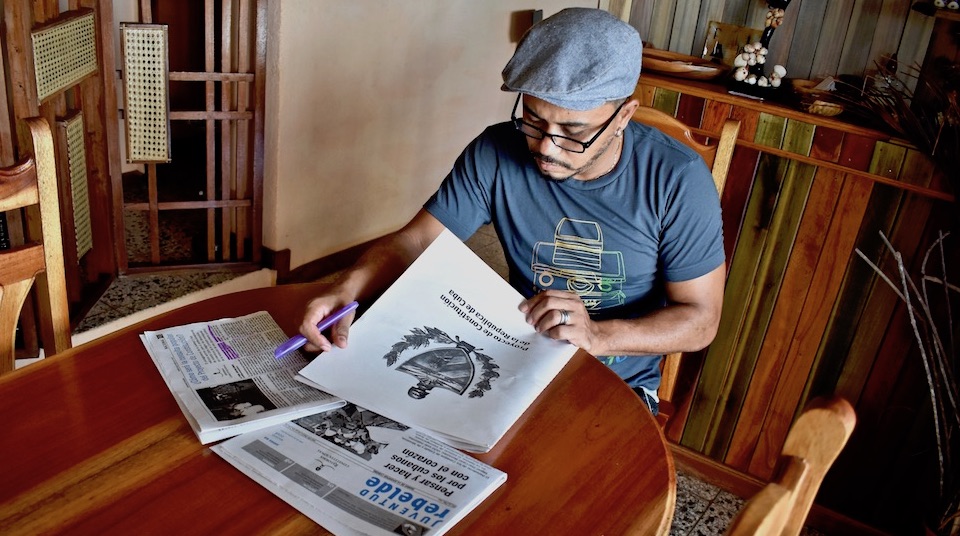 And we continued to resist the U.S. blockade against Cuba (the 'embargo') – enlisting support from (practically) all countries at the United Nations General Assembly.
Con 189 votos a favor y 2 en contra, la Asamblea General aprueba una resolución para acabar con el embargo contra Cuba.
Sólo EEUU e Israel votaron en contra. La resolución no vinculante recibe aprobación abrumadora cada año. pic.twitter.com/VIhA7Fm7hW

— Naciones Unidas (@ONU_es) November 1, 2018
For many of our guests, these conversations provided an opportunity to dismantle misinformation about Cuba peddled by corporate and mainstream media in many countries.
15. Here's to a wonderful 2019!
Folks – you all brought us the best of yourselves as guests or partners – our house was often overflooded! Sometimes we were exhausted. But we always had reason to be happy and thankful – we're fortunate that you guys stepped into our lives! Someone said that friends are like a well-maintained garden… May all our gardens flourish and thrive in 2019!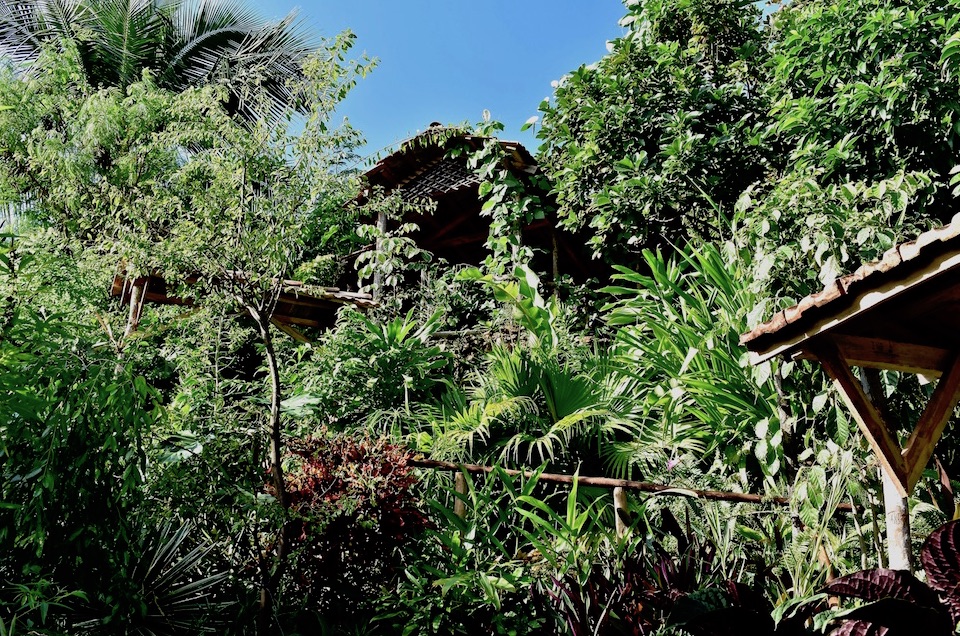 Biggest shout out of all to our dearest friend and colleague Gladys! Ever popular among our guests, Gladys won many hearts with her morning-like, soulful smile and kind, thoughtful and caring ways – plus, she saw growing numbers of fans of her delicious, traditionally roasted coffee! Gladys, dear – 2019 will see many more wonderful adventures together!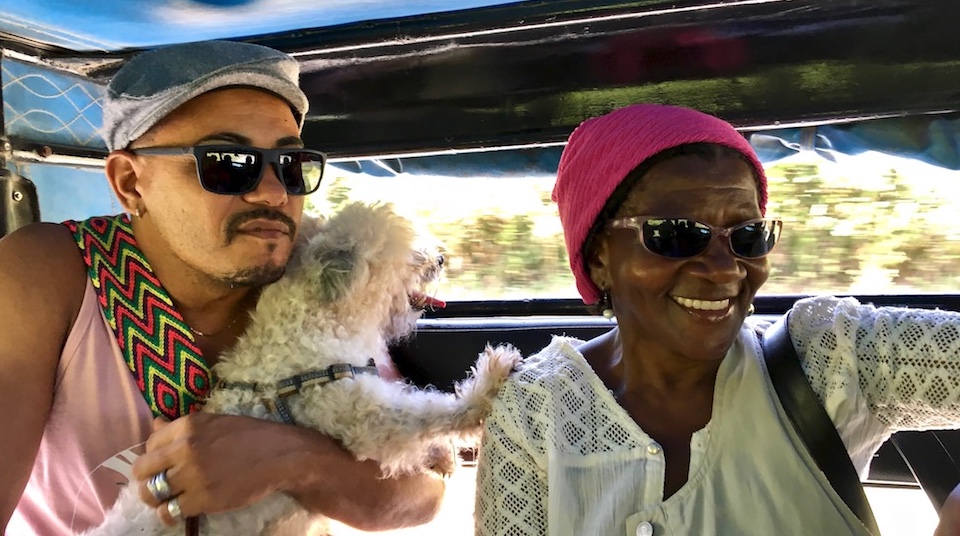 16. Last but not least – the beach pictures we promised above!
Let's start with Cajuajo beach.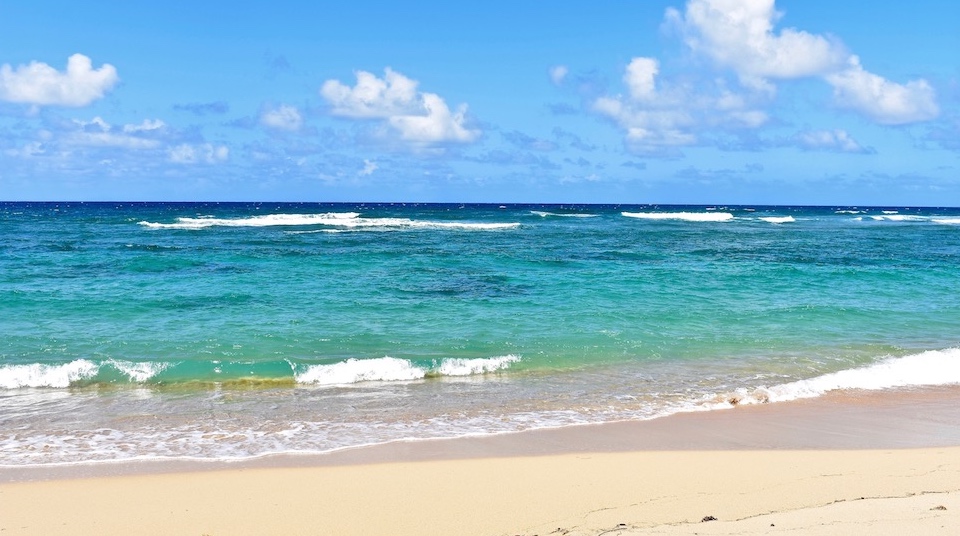 And then, Mapurisí beach.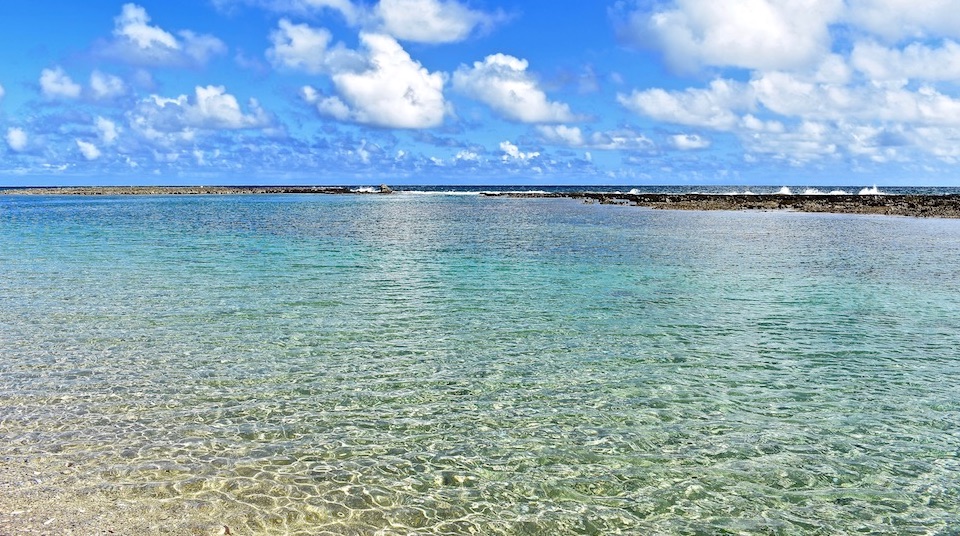 And a last one from Maguana beach!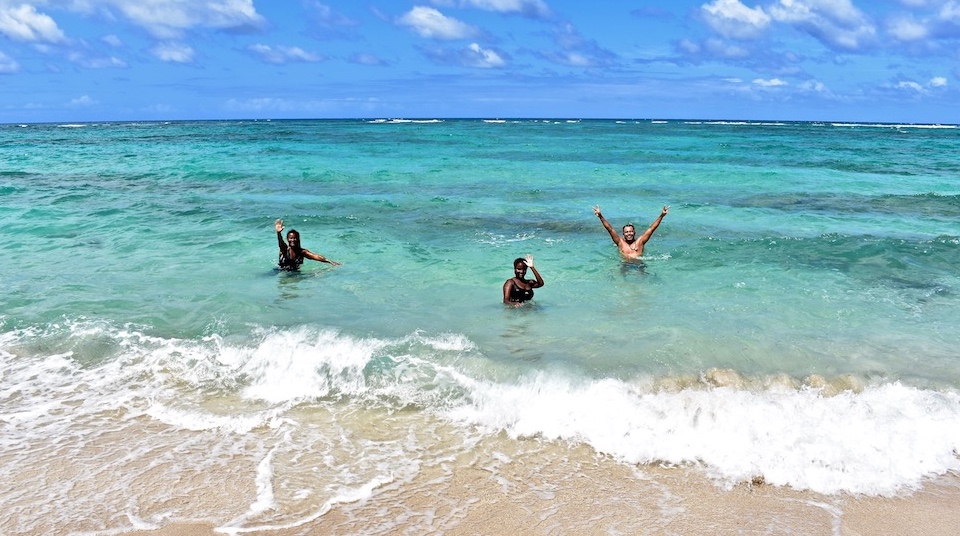 A few more thanks
Ileannes and Indira at Ecotur in Baracoa were wonderful again this year. A big thank you to Alexander Humboldt National Park and Roermi, our excellent guide during the ecological farming visit. Noel Coutin Lobaina, head of Baracoa's Archaeological Museum, was an amazing and generous source of knowledge about the region's endemic flora. And as always, we're grateful to our web programmer, Roninsoft. Thank you all for making such a positive difference this year!
---
Activities, Baracoa, Sustainable Tourism
Tags: Adventure Tourism, Agritourism, Beaches, Culture, Ecology, Forests, Hiking, Music, Nature Tourism, Off the beaten path, Rivers