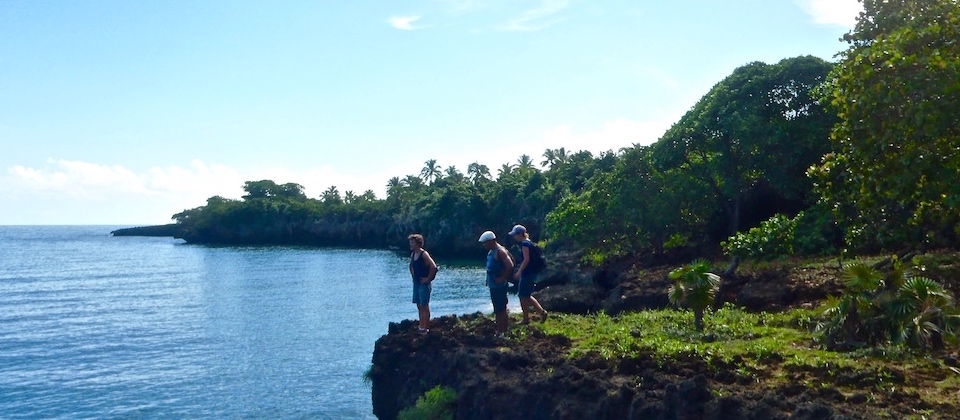 Published on 9 July, 2017.
---
Would you like to discover off the beaten track spots in Baracoa? Villa Paradiso suggests Boca de Boma, Cueva del Cacique and Cajuajo Beach. This one-day excursion combines rural roads, mangroves, a rocky bay, an archaeological site and a hidden, unblemished beach…
On seldom travelled roads
A lot of travellers take the road from Baracoa to the Yumurí Canyon, but only a few ones explore the rural communities located between El Jamal town and Boca de Boma bay. A red dirt road takes you to such singular, isolated and peaceful areas.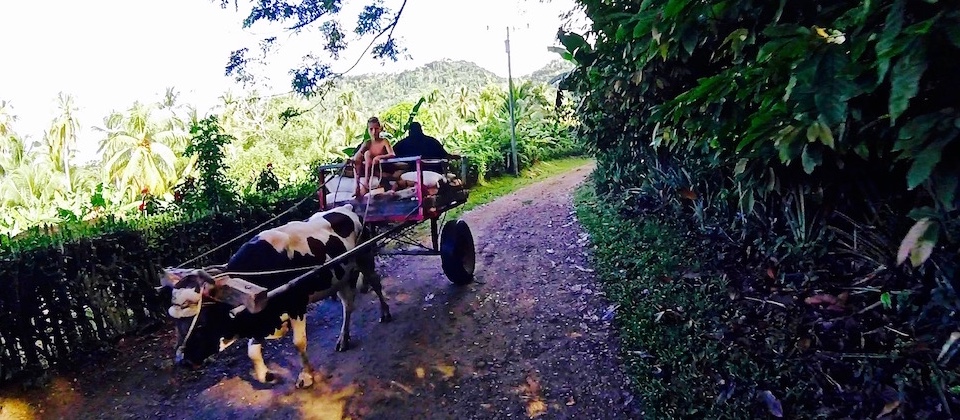 The segment from Baracoa to El Jamal is done on a pavement road that offers beautiful sights of rural Cuba. It is worth stopping at several lookout points where you can appreciate the lush green landscape. You'll see little valleys with royal palm trees, fruit trees, cacao trees…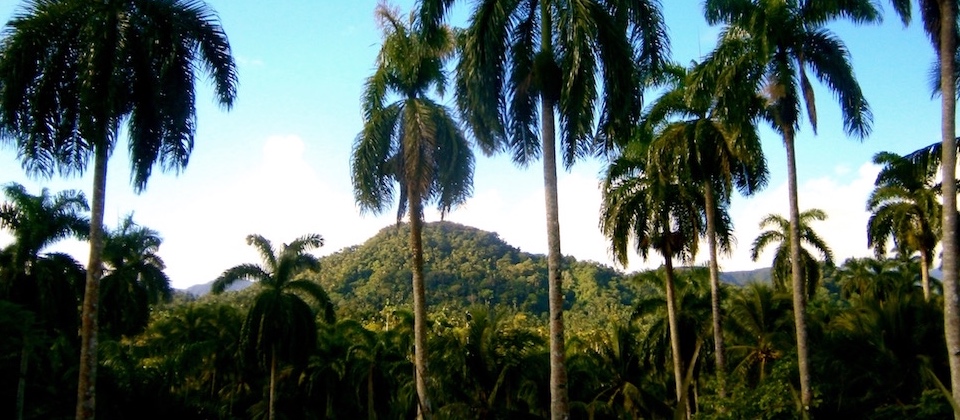 Leaving the main road behind and going where almost nobody goes
Near El Jamal, a little dirt road goes deep into the countryside between wetlands and little peasant homes. The houses are very modest but lovingly kept by local families and embellished with flowery gardens.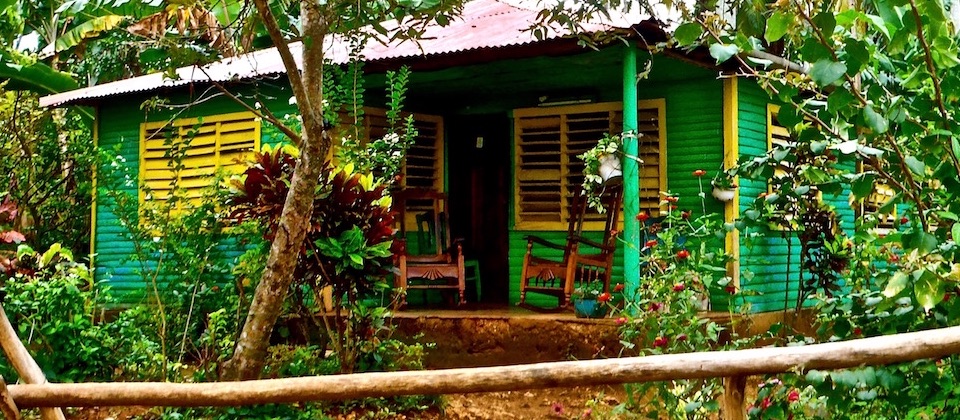 As the road continues on you will come across oxen-pulled carts. You'll see goats, lambs and horses. Little by little you'll realize you are making your way along river Boma. First you'll notice there are mangroves seemingly rooted in a bayou.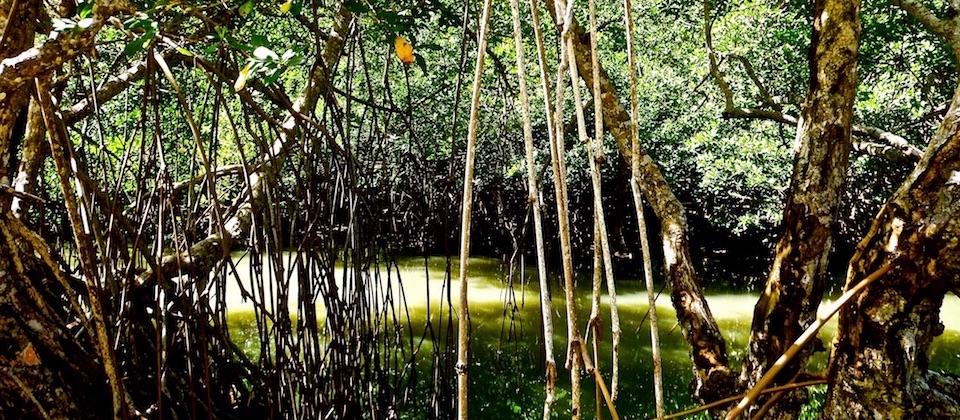 Further down the road the water starts widening and reflecting the blue of the sky.
Boca de Boma – a beguiling rocky bay
The moment you find a church by the water, you will know you're approaching Boma. A little bit further, a sign will inform you you've made it to a protected area. There you'll notice little fishing boats, called cayucas. The cayucas also serve as transportation – they can take you to the eastern end of the Yara-Majayara protected area.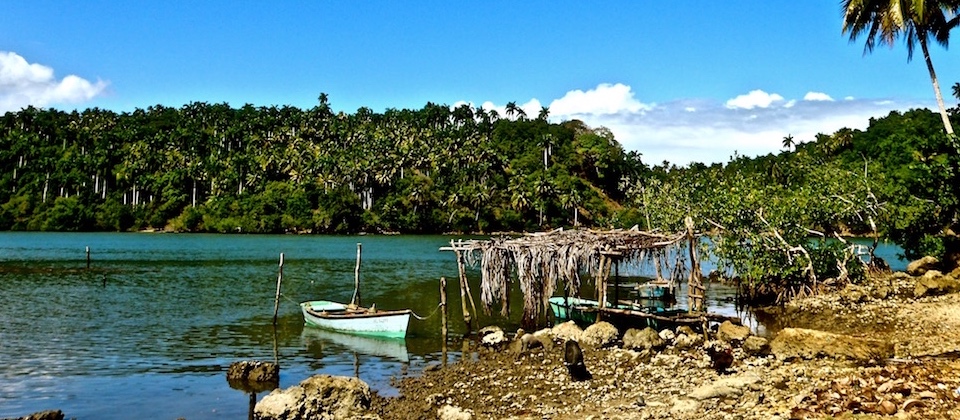 A few dozen meters farther you'll find a beautiful view towards the opening of Boca de Boma, an area where the bay turns rocky. Travellers who make it to this place will tell you about the fascination elicited by this landscape at once rough and beguiling, with deep blue sea waters surrounded by palm trees known as yuraguano (Coccothrinax yuraguana).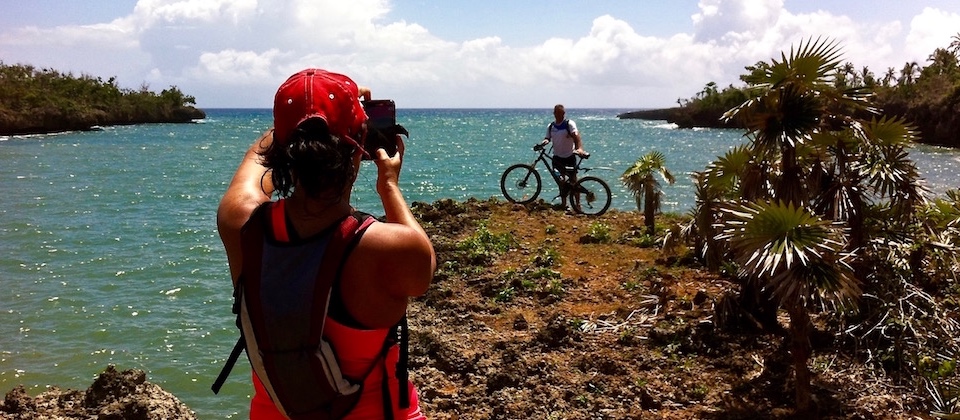 Cueva del Cacique – a Taíno archaeological site
Just a few steps from here lies a local family's property, which is home to an archaeological site established by the Baracoa Archaeological Society in 1978. It is known as Cueva del Cacique (Taíno Chief's Cave).
Funereal remains have been found here, as well as some glyphs and various other artefacts. The caves have been shaped by the sea, which ebbed during the Pliocene period, and then by the winds and phreatic filtrations.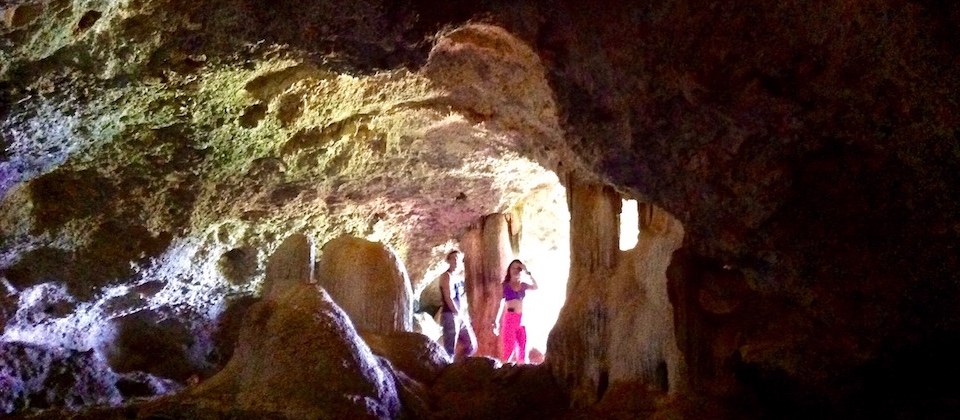 On the basis of the skeletal remains found, the objects surrounding them and certain excerpts from the archives of the colonial era, archaeologists think it plausible that one of the burials corresponds to the remains of chief Guamá.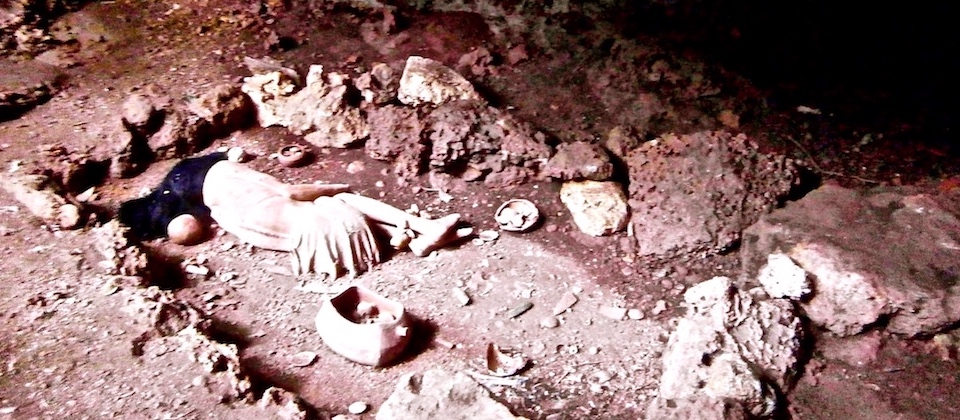 After the Spaniard conquerors burnt chief Hatuey at the stake, Guamá waged war against the invaders for ten years, pounding them by way of guerrilla techniques such as surprise and nocturnal attacks.
The Cueva del Cacique site is managed by a community-based project called Rincón Taíno (Taíno Spot), run by the Baracoa Archaeological Society. Besides its strictly archaeological work, this project fosters the transmission of Taíno cultural memory and traditions. They carry such work with children and youth from the descendent population.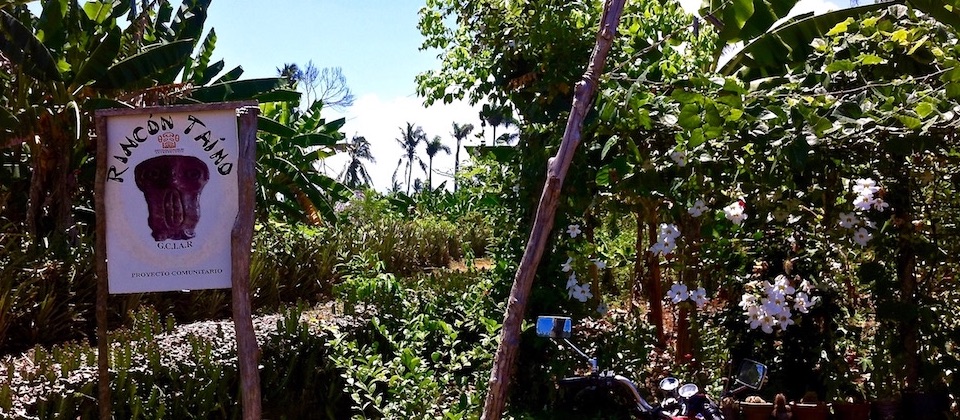 Cajuajo Beach – a hidden, delicious unblemished beach
Even if it's one of the loveliest beaches in the Baracoa region, Cajuajo is visited by a very small number of travellers. Located some 3 km after Cueva del Cacique, only a few houses surround this small stretch of tan sands with turquoise waters protected from the sea currents by rocks and coral barriers.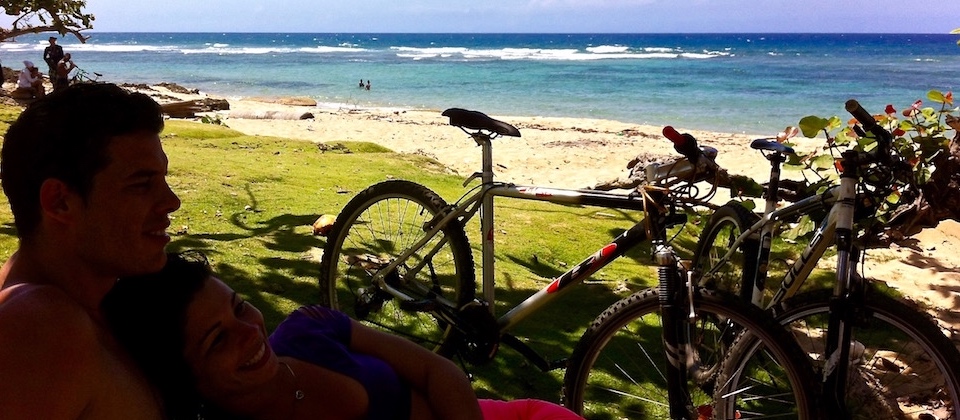 In the summertime (July and August) Cuban families come here to enjoy a day by the sea, but the rest of the year practically no one comes to Cajuajo. Still, if there are visitors, a couple of local families will come to the beach to offer them cold beverages and traditional meals that include fresh fish and seafood.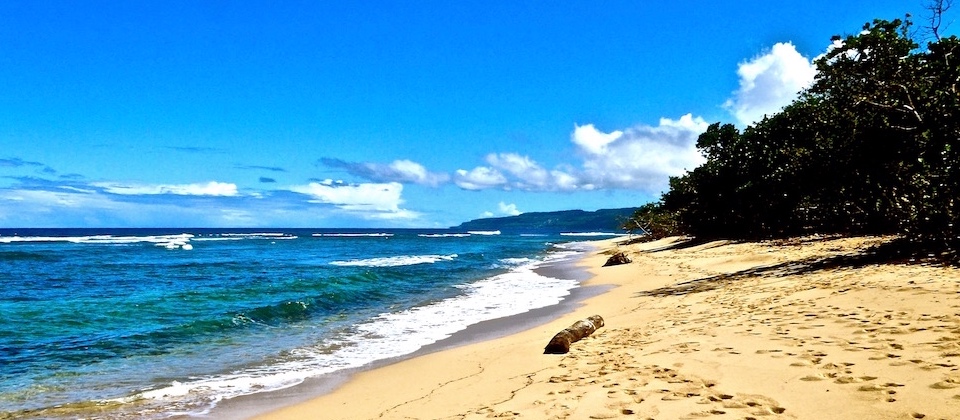 Cajuajo is the ideal place to connect with the sea, loose yourself to the rocking waves and the breeze and disconnect from the rest – total ecstasy!
Cycling to Boca de Boma, Cueva del Cacique and Cajuajo beach
This one-day activity can very well be done on a bicycle. Depending on the return route chosen, you would cover a total of between 34 and 40 km (21 and 25 miles). The deep rural cyclotourism experience from El Jamal to Boca de Boma and Cajuajo has been significantly enjoyed by our guests, as it goes through really beautiful landscapes.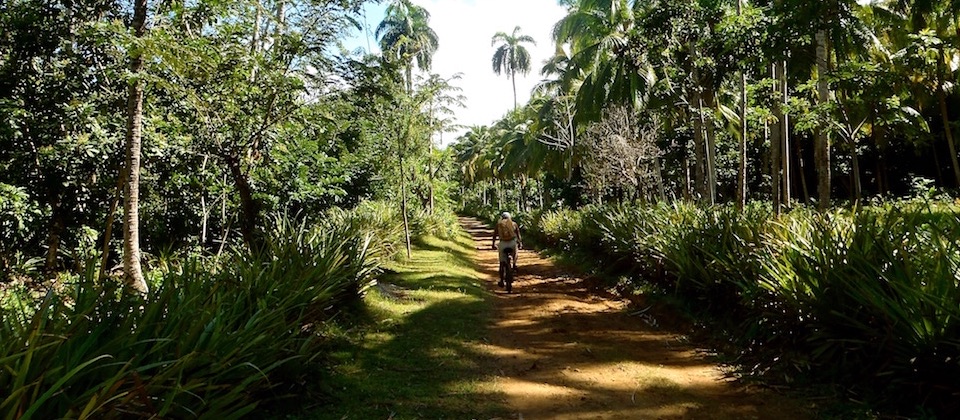 Returning to Baracoa can be done in one of two ways. The first one is to go from Cajuajo to Mata Bay, a lovingly placid place, and then taking the pavement road. This is the longer route and it involves various tough uphill stretches.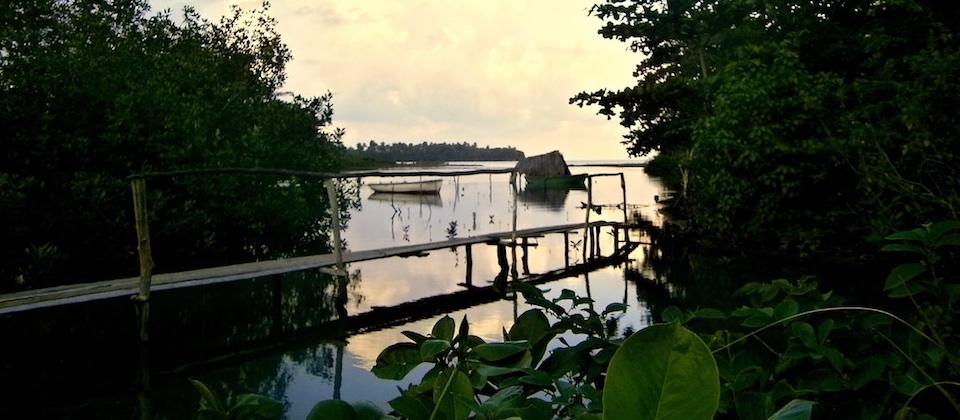 The second option is to go back to Boca de Boma and take a boat across the bay. When you get off the boat, you are right within the Yara-Majayara protected area, with its system of three limestone geological terraces.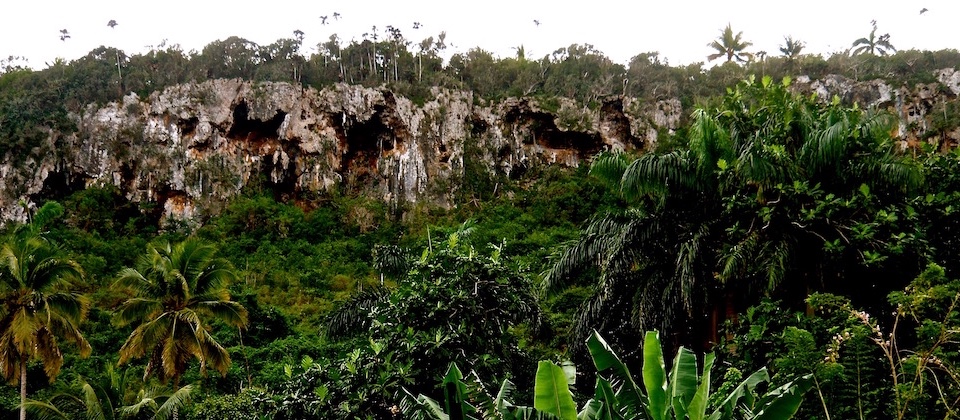 In the context of this trajectory, you will take the intermediate terrace, and you'll be able to appreciate the high rock wall that separates this terrace from the upper one, with a number of caves dating back to the Pliocene period.
Practical information and budget details
A taxi for this excursion can cost between 25 and 30 CUC. The taxi will take you through every segment of the trip and will wait for you at the beach until the time you decide to come back. You can always share this expense with other travellers if you go there as a small group.
The visit to Cueva del Cacique is done in exchange for a voluntary donation to the community-based project. The local family is very welcoming and usually offers visitors a nice little cup of coffee. Your donation goes a long way to help maintain this unique project and thus contribute to a sustainable tourism that benefits local communities.
A meal at Cajuajo beach can cost between 5 and 10 CUC depending on what you order. Beverages are generally 1 CUC.
If you decide to do this excursion cycling, Villa Paradiso complimentary offers you our custom cycling maps to the region. With those maps it's very easy to get to those little visited places.
Renting a good bicycle in Baracoa for the day can cost between 5 and 6 CUC. We can refer you to a small local bike rentals business.
Crossing Boma bay on a cayuca (boat) costs 1 CUC.
Cyclotourism in Baracoa, just as anywhere else, requires you to hydrate well. We recommend taking a good bottle of water on your backpack. El Jamal is a good place to buy more water after the first 11 km on the road.
---
Activities, Baracoa, Sustainable Tourism
Tags: Adventure Tourism, Archaeology, Beaches, Culture, Cyclotourism, Ecology, Nature Tourism, Off the beaten path