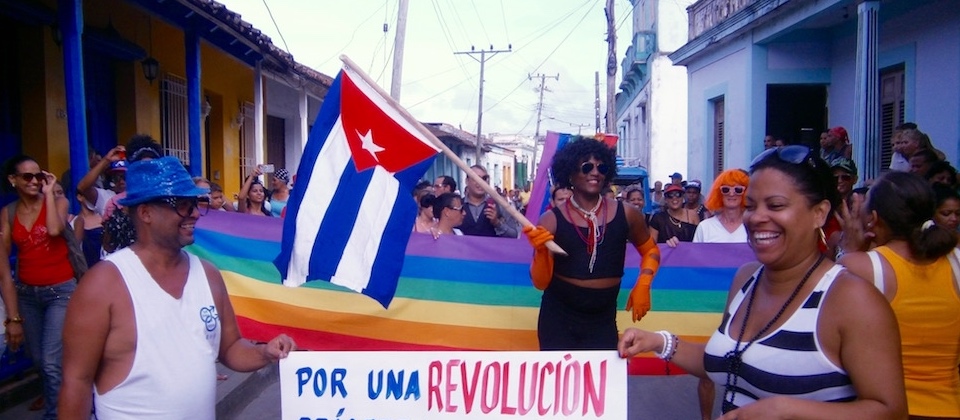 Published on 17 May, 2017.
---
"We want the people to join us, under one vision for everybody – Towards a prosperous Revolution for everyone's good! No to homophobia! Long live the Cuban Revolution!"
Over such a political speech and among floating rainbow flags, the first ever parade and conga against homophobia, biphobia and transphobia in Baracoa was launched on May 17th, 2016.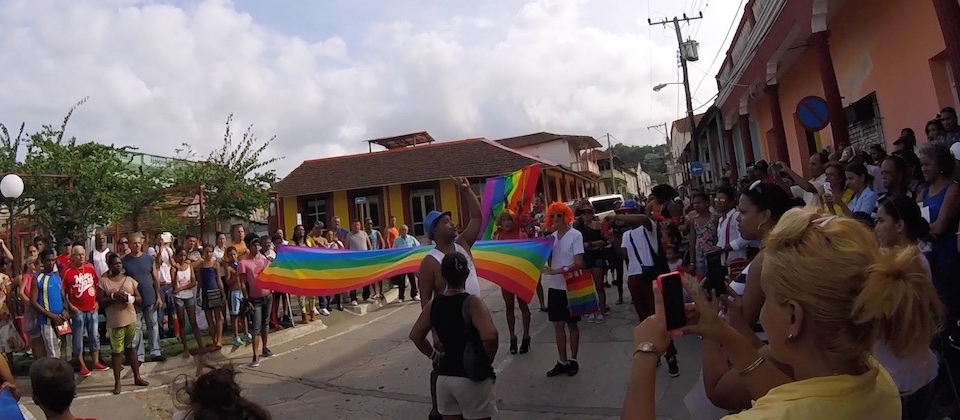 "Long live!" roared back the crowd that had gathered at José Martí park to witness something never seen before in this small community in Cuba's Easternmost tip. Right away the drumming kicked off and the celebration made its way along Baracoa's main street to the pedestrian strip known as El Bulevar!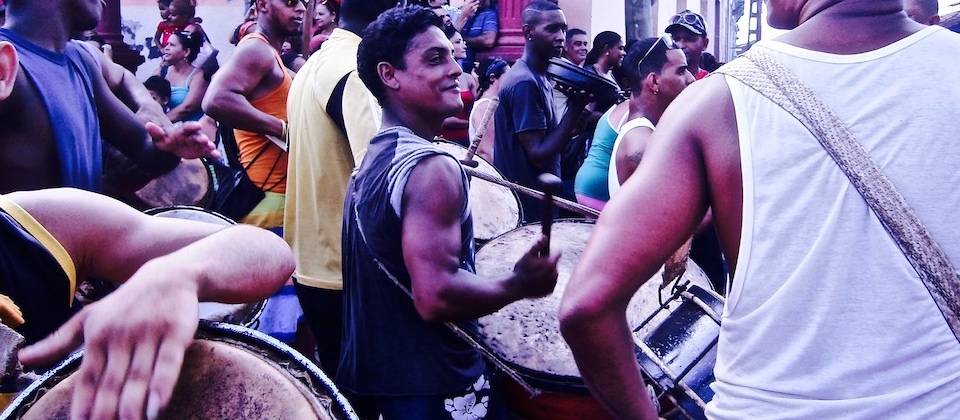 IDAHO in Cuba – ten years of public education against discrimination and for inclusion
For ten years now, Cuba has officially marked the International Day Against Homophobia and Transphobia (IDAHO, or IDAHOT or IDAHOBIT in its most inclusive form).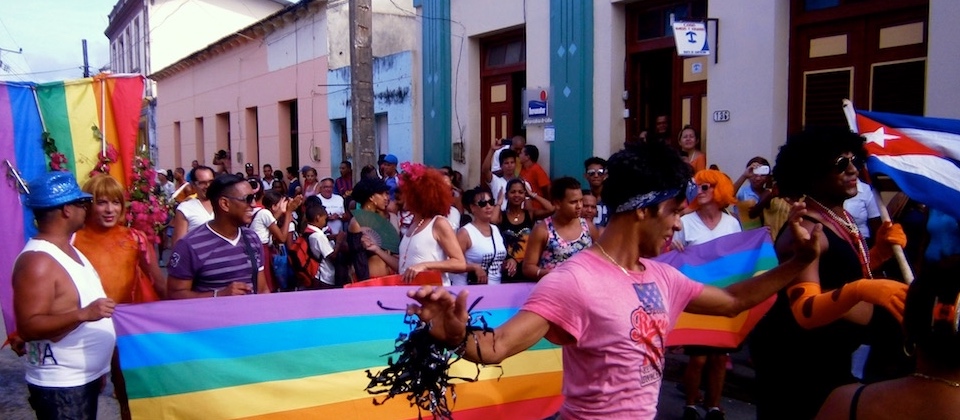 In such a context and thanks to a yearly, extensive national activities program organized by CENESEX (Spanish acronym for National Centre for Sex Education), the Cuban population is sensitized and informed towards a more inclusive society, free of discrimination.
In Baracoa, IDAHO boasts gala events like no others
Here in Baracoa, a tradition dating back to eight years now sees a great Gala Against Homophobia held at the central Encanto Movie Theatre, with speeches, live music and song, dance and comedy shows.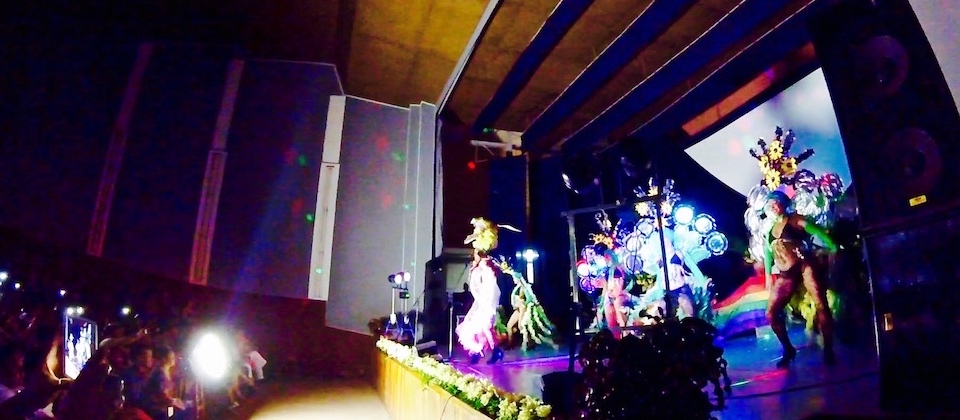 With capacity for several hundred people, year after year the Encanto Movie Theatre gets invariably packed with folks from the LGBTQI community, of course, but also with families, friends, neighbours, government representatives, etc.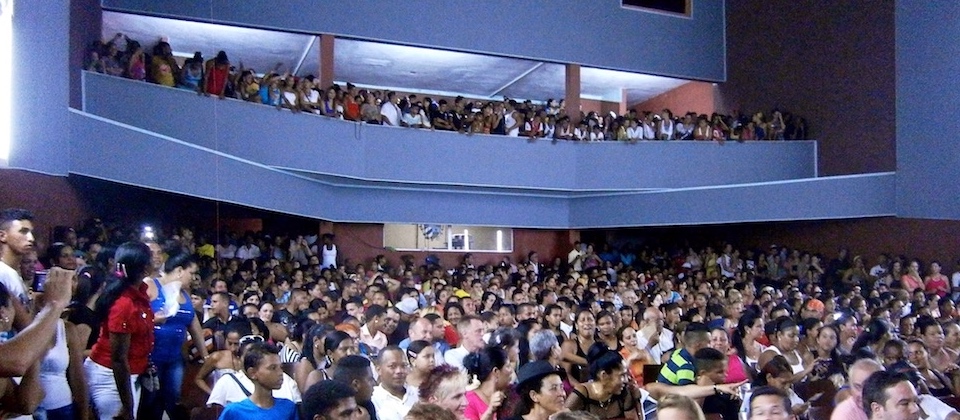 In 2017 – countering homophobic and transphobic bullying in schools
The annual national activities program against homophobia and transphobia deploys deep work with Cuban society's institutions and systems. This year, the Cuban program's theme is "Towards Schools without Homophobia and Transphobia, I Include Myself!"

During the two most recent editions, the program focused on countering homophobia and transphobia in the workplace. This included substantial work in collaboration with the Central de Trabajadores de Cuba (Cuba's national workers' organization).
A widely reaching, interactive media undertaking lead by CENESEX
Using both the traditional and social media preferred by the Cuban population, CENESEX has spearheaded the promotion of this social and institutional transformation.
¡Compartan por toda la red el spot de la 10ma Jornada Cubana contra la Homofobia y la Transfobia! Gracias al grupo creativo Eureka por todo el trabajo maravilloso que ha hecho #10maJornadaCENESEX #SpotOficial #PorEscuelasSinViolencia

Posted by Cenesex on Monday, May 8, 2017
CENESEX's Director is Mariela Castro Espín, a heterosexual woman deeply committed to equality and the full enjoyment of sexual and reproductive rights for all Cubans.
Fidel's niece? Raúl's daugther? Mariela, daughter of the great Vilma Espín!
Internationally, a lot of people identify Mariela as Fidel's niece and Raúl's daughter. Only a few know she is the daughter of Vilma Espín, a fighter with the Cuban Revolution and founder of the Federation of Cuban Women. Vilma was the first Cuban leader to advocate for the inclusion of sexual and gender diversity.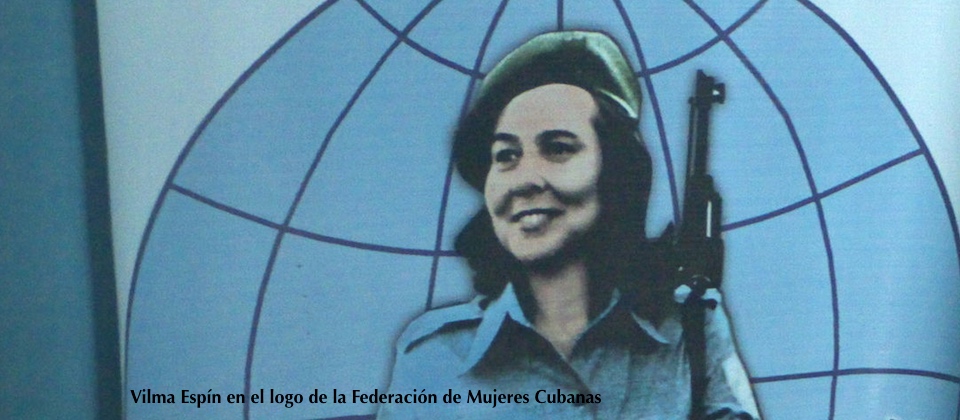 Nowadays, the Statutes of Cuba's Communist Party are explicit when it comes to members' duties to counter discrimination, as set forth in art. 7, par. J:
To firmly challenge preconceptions and discriminatory conduct related to skin colour, gender, religious belief, sexual orientation, geographical origin and other factors contrary to the Constitution and legislation, that put in danger national unity and limit people's enjoyment of their rights.
This couldn't be clearer. That said, although there is reference to gender, no explicit mention of gender identity and expression is in place as yet.
The full inclusion of Cuban LGBTQI people – a journey to be completed
Latin-American experts from the LGBTQI community have publicly recognized the depth of the ongoing transformational work in Cuba. That said, various matters are yet to be changed.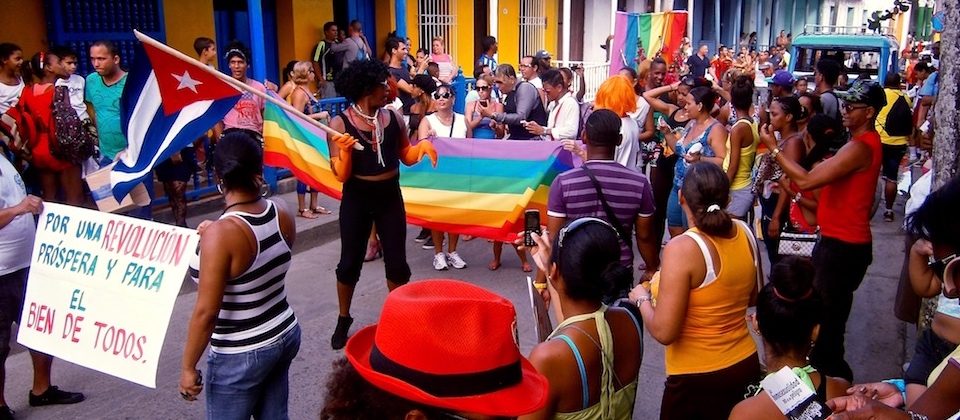 Some of these topics include the legal recognition of diverse families and inclusive marriage, to name a couple. As well, the full and effective inclusion of the trans population. Currently there are legislation projects to address such issues, promoted by CENESEX with support from Cuba's National Union of Jurists and the Federation of Cuban Women.
Over various recent media interviews both in Cuba and internationally, Mariela Castro Espín has indicated that the desired legislative changes will come as part of a constitutional reform, expected to happen in 2018.
Plan for a vacation in Baracoa around next year's May 17th!
Come to discover our region and our people next year. On top of enjoying our natural, cultural and culinary wonders, you can join in the celebration of International Day Against Homophobia, Biphobia and Transphobia. Thus you'd be able to combine solidarity and festiveness – and contribute to Baracoa's development through sustainable tourism.
Long live Cuban peasants!
May 17th every year is also the Day of the Cuban Peasant. We salute Cuban peasants – the soul and source of our country's cultural identity! Long live Cuban peasants!
---
Activities, Baracoa, Sustainable Tourism